Kid Health
The Important Lesson We're Not Teaching Our Kids
By |
When our kids are little, our jobs as parents are all about teaching them.
We teach them how to drink out of a cup.
How to eat.
How to eat with their mouths closed.
How to share their toys.
How to share their toys without hitting.
How to put their toys away.
How to walk.
How to run.
How to know when to walk and when to run and when to hold our hands.
How to talk to people.
When not to talk to people.
How to shake hands and look someone in the eye.
How to say please and thank you and no thank you.
We teach them important things they need to do in order to take care of themselves. Brushing their teeth, using the potty, playing outside.
We teach them how to cough into their sleeve and the best way to wash their hands.
We are constantly teaching our children – little things and big things – in hopes that they will grow up to be really great, happy, kind and considerate adults.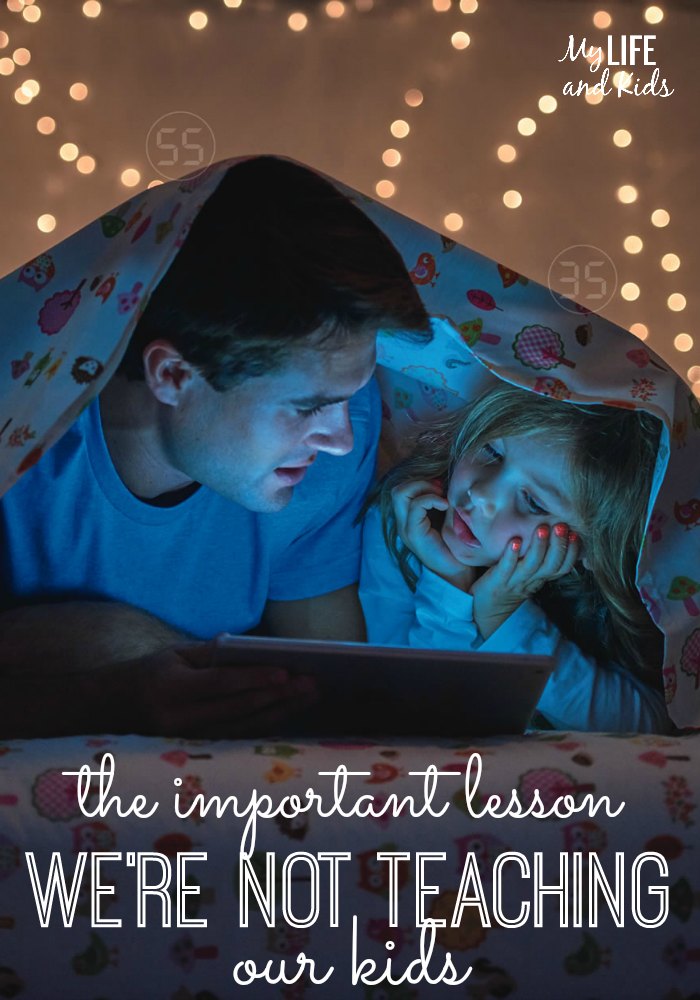 But there's one lesson we're not teaching our kids.
We're not teaching them how to get a good night's sleep.
As infants and toddlers, our lives pretty much revolve around their sleep patterns. We're praying that they'll sleep through the night, we're reading books and watching videos to try to encourage that.
We're teaching them how to sleep in a big-kid bed or transitioning them from our bed to their own beds. We're begging them take a nap, so we can take a shower. It's a constant theme in our lives.
But something changes when they hit school-age.
We stop talking about it. We think the work we put in as toddlers was enough, and now it's just about getting to bed on time and getting up on time for school.
But what about teaching our kids what it feels like to get a really good night's sleep?
Regardless of age, all children need sleep to help them be happy, healthy and productive in school, at home and during after-school activities. Sleep is just as important as diet and exercise, but it's often overlooked. It helps little ones grow, beats germs, affects weight, protects the heart, boosts learning and increases attention and concentration.
That's why I'm so excited to be teaming up with Sleep Number to spread the word about their BRAND NEW product: SleepIQ Kids™ bed – a Smart Bed for Smart Kids.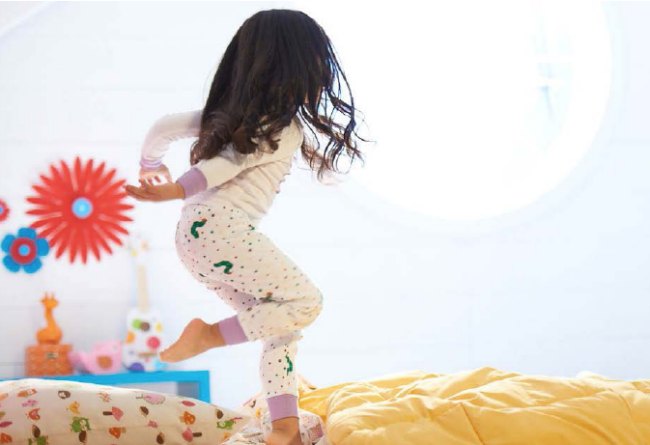 Launching this summer, the SleepIQ Kids™ bed will help us teach our kids one of the most important lessons of their lives – how to get a good night's sleep.
Here are a few of my favorite features:
Revolutionary SleepIQ Technology
An app that links up with the bed so you and your child can track their entire night's sleep. Were they sleeping restfully? Were they waking up a lot in the night? Were they thrashing around like a dinosaur? With the handy tracking device, you'll be able to start seeing patterns arise and be able to find solutions together.
Maybe you'll find that every time Susie plays video games right before bed, she wakes up more often at night – or has a harder time falling asleep.
Maybe you'll find that when Timmy plays soccer at 4pm he sleeps all night long – but when he plays soccer at 9pm he's awake more during the night.
Maybe you'll find that when your 3-year-old eats a bag of candy at 10pm, he's up ALL NIGHT LONG (although you probably won't need an app to help you figure that one out.)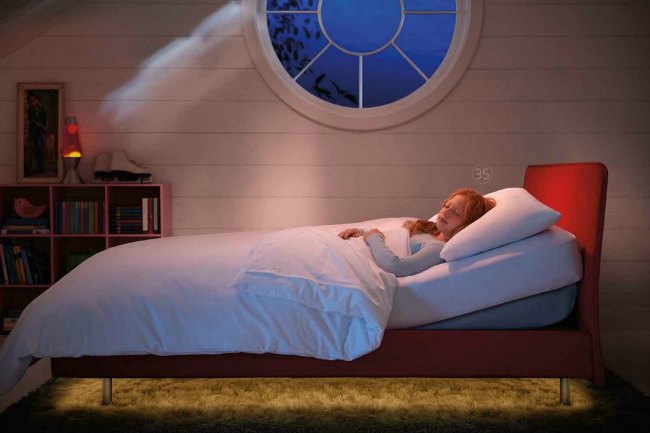 Know the comfort they're getting
The bed adjusts and grows with kids. They can adjust the firmness of their bed for comfort and support and find their own Sleep Number® setting. There's also a great head-tilt feature that is for reading in bed or comforting stuffy heads. The SleepIQ Kids bed combines individualized sleep knowledge with adjustability to empower parents and children to achieve their best possible sleep. There's nothing to wear or turn on. All kids have to do is sleep.
Night bright, night light
If your little reader forgets to turn off the light, you can do it from the app on your phone. Genius!
Monsters be gone!
If your child is anything like my 3-year-old, you're going to love the Monster Detector. Just use your phone to scan beneath the bed, and the monster detector will give you an all-clear to reassure frightened kids.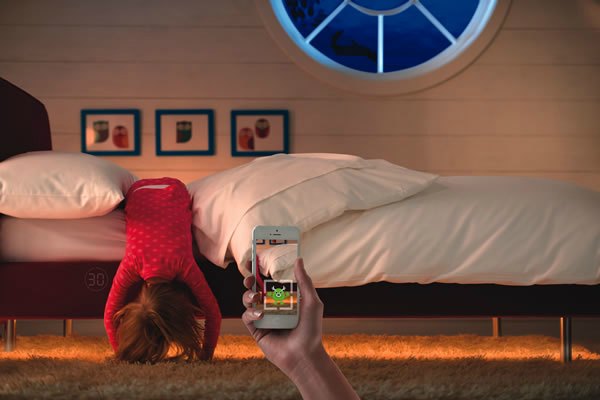 No more kiddos jumping out of bed
If you have a sleepwalker at home (or just a kid that has been known to wander downstairs for no reason at all in the middle of the night), a little alarm can sound in your room to let you know that someone is out of bed and might need some help getting back there. How great is that?
Twinkle, tinkle
And if your child has to go to the potty at night, a sensor will turn on a soft light under the bed to light their way in the dark.
The SleepIQ Kids™ bed features eight smart solutions that improve sleep for both parents and children. Learn more about all of these features right here.
In addition to having the SleepIQ Kids™ bed, here are some tips on how to help kids get their best sleep.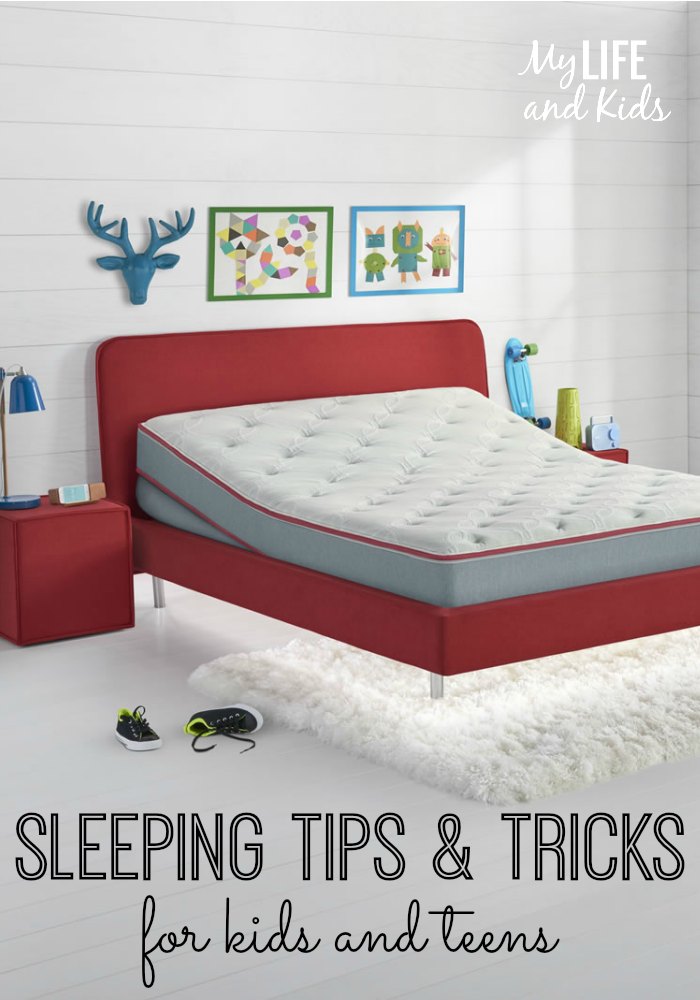 Top Tips for a Good Night's Sleep for Kids, Tweens and Teens
Routines Rock
Develop age-appropriate bedtime routines with your kids and stick to them, even on weekends. Why? According to a 2014 study by the National Sleep Foundation, children who followed bedtime rules averaged an hour more of sleep a night, helping them concentrate and perform better in school. And, it helps prevent meltdowns.
Get in the Zone
At least one hour before bedtime, get your kids in the sleep zone by asking them to turn off bright lights, put away electronics (that means no texting, games or social networking!), set aside clothes for the next day and brush their teeth.
Get Your Vitamin ZZZZ
Preschool-aged kids:These little sleepyheads need a daily dose of 11 to 13 hours of rest. Help
your kids understand the value of a good night's sleep by telling a story, with Mr. Z as the sleep hero who defeats evil sleep villains (like eating candy before bed and breaking the rules by staying up late).
School-aged kids: Ten hours of shuteye will do the trick for school-aged kids. Too little sleep impairs their ability to learn new information, which can affect concentration and schoolwork.
Tweens and teens: Nine to 10 hours of rest each night is needed as kids enter adolescence. Between the ages of 10 to 15, the onset of melatonin shifts, resulting in a sleep shift. Changes in light exposure contribute to this shift, so keep screen time to a minimum before bedtime for this device-loving group, since bright light can impact melatonin release and make it difficult to sleep.
Help Kids Sleep Deep
Dim the light at night: If your kids need a night light, place it near the floor. Consider lightblocking shades or curtains, too. Light disrupts the release of melatonin, making it tough for wee
ones to fall and stay asleep.
Not too hot, not too cold, juuuust right: Turn the thermostat in your kids' bedrooms between 65 to 68 degrees, with about 65 percent humidity. At this temperature, their bodies don't have to do anything to create or shed heat to compensate for being too warm or too cold.
Soothe in to slumber: Download a white noise app or use a fan to soothe kids to sleep. It lessens the chance they'll be awakened by the dog barking or grown-ups talking in a nearby room.
Cover up: Whether it's sheets that protect against allergens, or ones that wick away sweat, you can find bedding to meet your kids' exact needs. Since your kids spend more than one-third of their day sleeping, upgrading their bedding is worth every penny.

I'm proud to partner with Sleep Number to bring you this post. All opinions are my own.