My Life
I'm Okay
By |
Christmas morning started just like every other morning. Simon woke me up at the crack of dawn, and I raced to his room to pick him up before he woke up his brother and sister. I brought him into our bed and snuggled up to nurse him.
Just like we've done every single morning since he was born. We've had 10 months of mornings exactly like this one.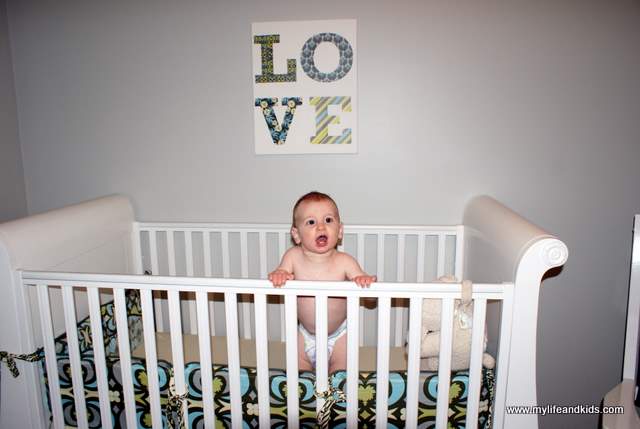 Except Christmas morning was different.
He didn't want to nurse. No interest whatsoever. Bite me? Sure. Eat? Not a chance. After several painful attempts to nurse him, I gave up and gave him a bottle.
And that was that. He hasn't nursed since…
And I'm okay.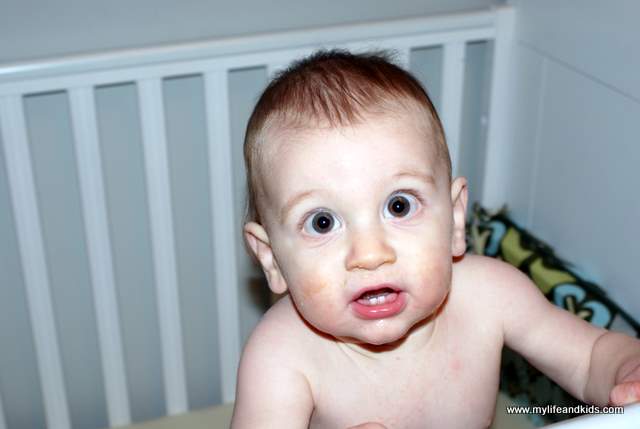 Since March of 2007, I have had a total of 6 months and 2 weeks that I haven't been pregnant or nursing a baby. That's it. Only 6 months of the past 5 years where my body was just mine. (And I spent that 6 months selling a house, buying a house and moving.)
So on Christmas morning, I got this great gift. I guess. The decision was made for me. My big boy was growing up. He was done. And I'm okay.
I've given away the baby things.
I've moved the high chair out of the kitchen and replaced it with a booster chair at the kitchen table.
The pack n' play isn't set up anywhere in the house, and the baby bathtub is long gone.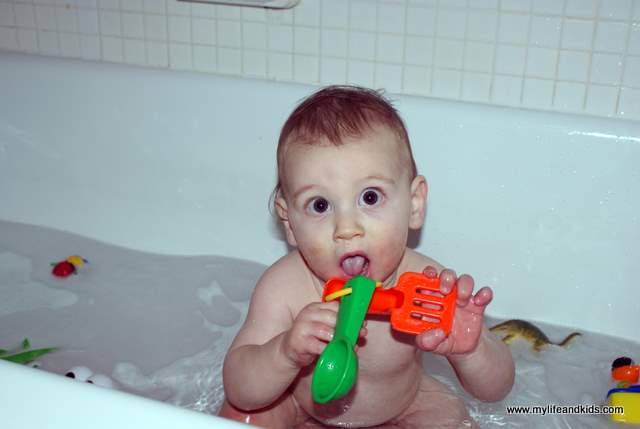 And as of Christmas Day, I'll never nurse a baby again.
And I'm okay.
I only have one child in diapers, and my days of two cribs in my house are numbered.
And I'm okay.
My kids are still little, but they're growing up. Faster than I ever thought they would.
I remember taking baby Miles to his first doctor's appointment. He weighed a whopping 5 pounds, and we sat in the waiting room at the pediatrician's office, and I said to Even Steven – "Do you think Miles will ever be that big?" and pointed to a 3-month-old baby. Even Steven said, "Never."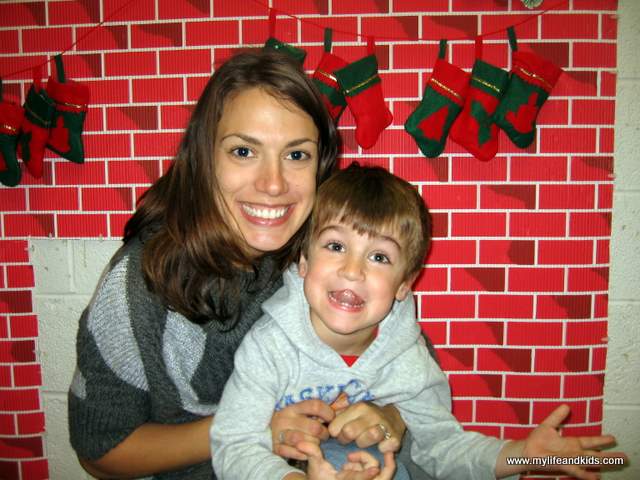 And here we are just four years later with three little kids that are getting big. My baby days are numbered. I've written a preemptive letter to my womb. I'll never nurse a baby again.
And I'm okay.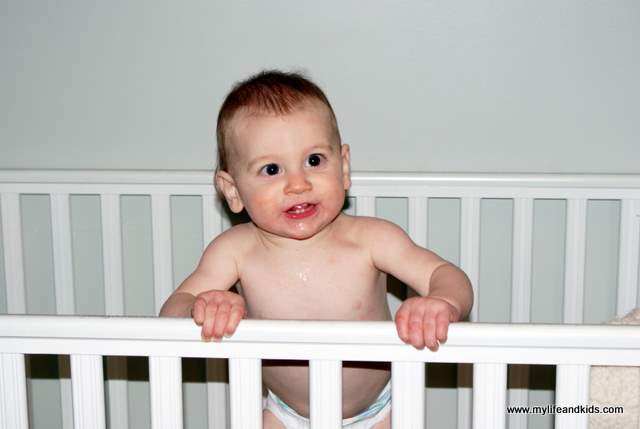 (And to celebrate not being pregnant or breastfeeding, I've been taking over-the-counter medicine like it's my job. Nyquil? Yes, please! Benadryl? For sure! Cold-EEZE? Don't mind if I do!)