Laughs
I'm NOTa Parenting Genius
By |
Do you ever have moments in parenting, when you know you are GOOD? Like – REALLY good? Like – a borderline genius?
These moments are very few and far between for me, but every now and then every single thing is going according to plan. Kids are sleeping when they should be sleeping, eating when (and what) they should be eating and playing really, really nicely with each other. All is right in the world.
I love those moments.
And I had one last week.
Simon was sleeping, the sun was shining and Miles and Alice wanted to play in the backyard. Perfect.
And my genius idea?
I gave them their safety scissors to cut the grass.
They were in heaven.
I was in heaven.
I sat in my lounge chair, read a magazine, drank some iced tea and thought to myself,
"I'm pretty good at this parenting thing. I should have at least 10 more kids."
The rest of our day was fairly normal – but I held onto the memory of my genius mom moment.
Fast forward to last weekend when Even Steven walked into the house looking like this: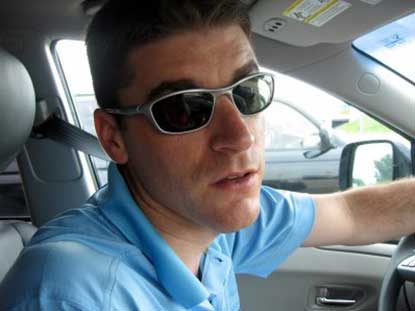 Somehow, while I was busy thinking of names for my 10 future children, Miles and Alice managed to cut every single hosta in our yard.
And Even Steven's grill cover.
My first response when Even Steven showed me the damage was to say, "WOW! Can you believe that safety scissors can cut through a grill cover? That's amazing! Isn't that amazing?"
He wasn't so amazed.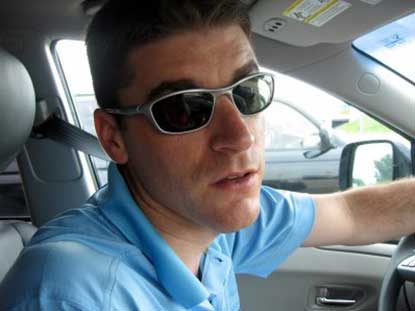 So – Poor little Nora, Linda, Jane, Stewart, Rachel and Roy (twins), Belle, Ruby, Evan and Ted – my 10 future children. Sorry – guess I can't handle you after all…