Cleaning
Why I'm Brave Enough to Own a White Couch AND Have Little Kids
By |
I have three young children.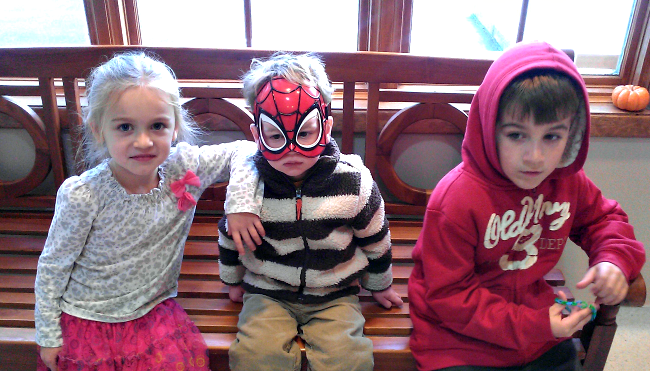 They are precious.
They are also messy.
And dirty.
They're just like every other kid on earth. They love to play in the mud, they're highly likely to have something sticky on their hands at any given moment, and they really don't understand the concept of keeping things clean.
And they've been known to eat markers…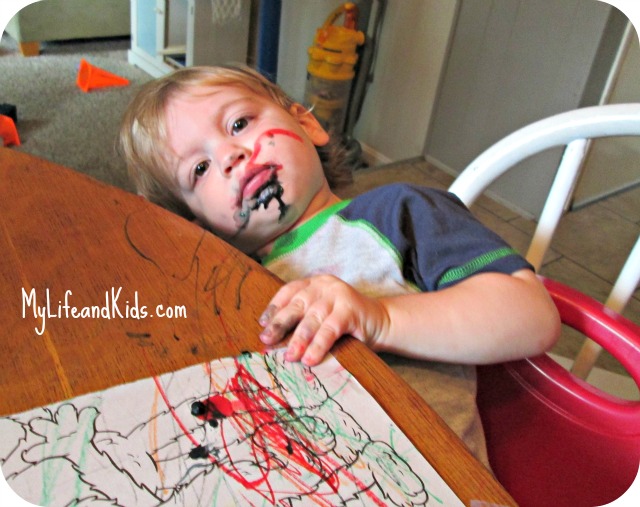 I also have a dog.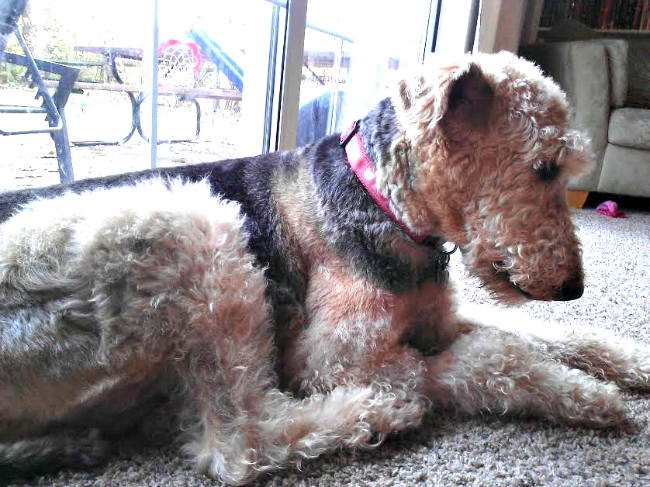 A big hairy dog that tends to smell a lot and isn't allowed on the furniture but very clearly spends time on it while we're away from home.
So – with my house full of dirty, messy kids and a dog that likes to secretly sleep on the furniture, I naturally bought a white couch.
Yes – I said I bought a white couch.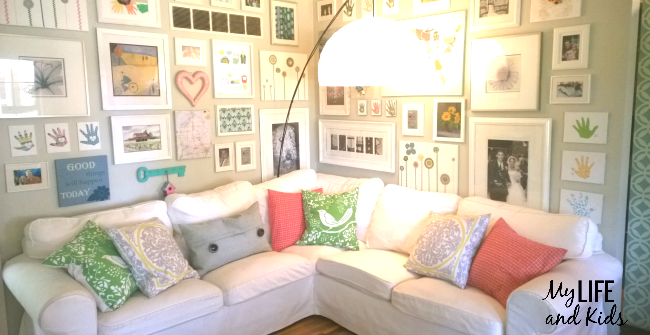 And I put it right smack dab in our family room – where we can use it daily. It's not in a formal room that we don't use often. It's not off-limits for the children. Or our friends. Or my husband.
I bought a white couch, and we use it every single day.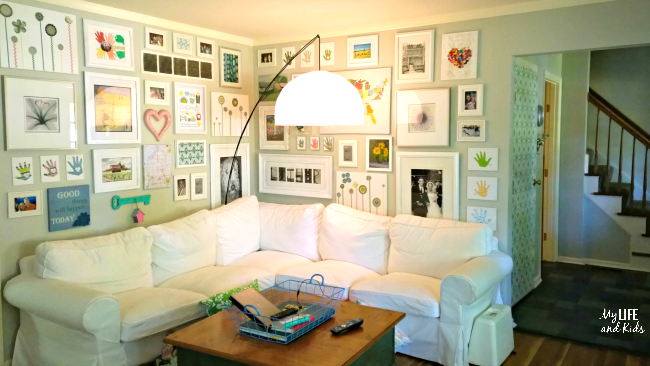 The initial response from all of our visitors has been one of shock and dismay.
Oh my gosh, what have you done? Did you forget that you have kids?
Are you crazy?
How could you do such a thing?
That last one was from my mom. (She can be a big dramatic at times…)
First, let me tell you why a white couch was such a great choice. And then I'll fill you in on my secret weapon that keeps my white couch SO WHITE all the time.
Why I Bought a White Couch – When I Have Little Kids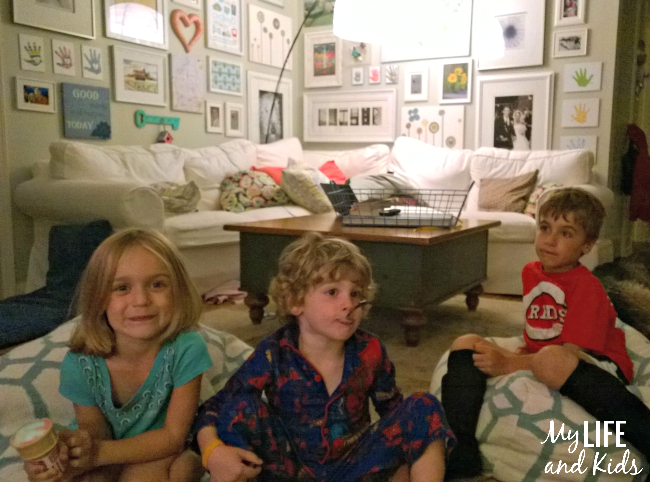 #1 – It's a slipcover, so it's all washable.
#2 – Because it's white, I can see stains and messes immediately and take action. With our old brown couch, it could be days, weeks, months? before I would even notice a problem.
#3 – I am a grown up, and I deserve to have grown up things. (Picture me stomping my foot while I say that.)
But the biggest reason that I'm able to have a white couch and three dirty kids and a big, hairy dog?
I like to call it my secret weapon…
How I Keep My White Couch CLEAN!
The reason I had the courage to buy my white couch in the first place is because of the power of Clorox 2 Stain Remover & Color Booster.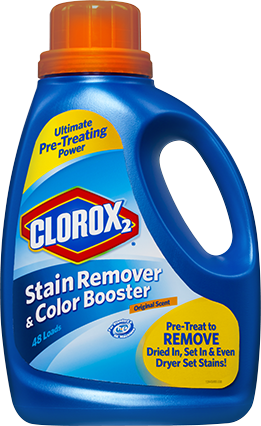 I know – you think I'm joking – but I'm very serious here. I don't joke about stains and my white couch.
Clorox 2 Stain Remover & Color Booster can be used through the wash to boost the power of your detergent to fight stains, keep your whites white and your colors bright. You can also use it to pre-treat set-in stains (even after they've been through the dryer!)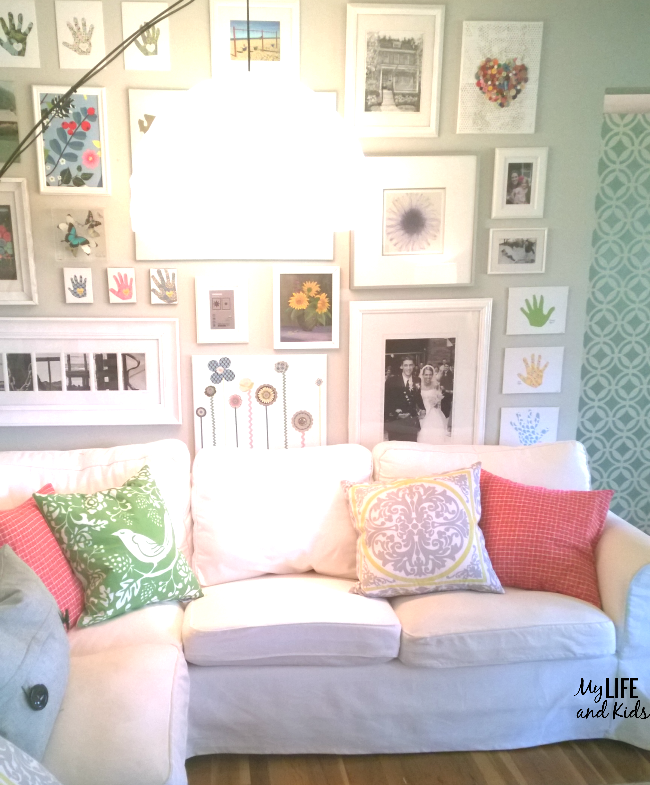 From the moment we brought our white couch home, I vowed that I would not live in fear of impossible stains. I mean – let's face it – with three little kids, stains are inevitable. No matter how careful we try to be, they're going to happen.
But that doesn't mean my white couch can't stay white.
In fact, I'd say we've conquered our fair share of impossible stains since bringing our white couch home nearly a year ago.
The day after we brought it home, one of my friends had her ink pen explode in her purse – which was sitting on my couch. Clorox 2 Stain Remover & Color Booster to the rescue!
A month after we brought it home, I found 10 perfect snowflakes drawn in black crayon on three of the cushions. All of the children blamed each other -and one of them blamed the dog. Clorox 2 Stain Remover & Color Booster to the rescue!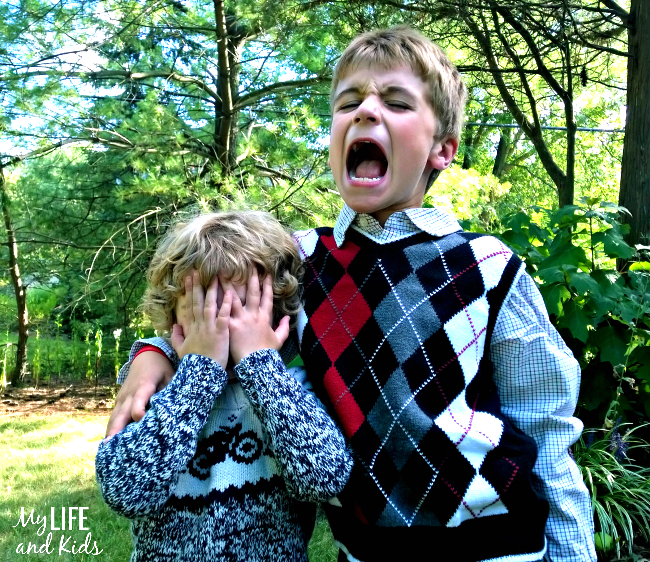 Six months after we brought it home, I found 10 of my son's sight words – and his name written in perfect ink on the arm of the couch. He still denies doing it. Clorox 2 Stain Remover & Color Booster to the rescue!
And just last week, my daughter got a random bloody nose… while sitting on the white couch. Clorox 2 Stain Remover & Color Booster to the rescue!
And here's the best part. Because Clorox 2 Stain Remover & Color Booster keeps my whites white and my colors bright, I can wash my couch slipcovers along with my throw pillow covers.
And – of course – I can use it on all of my dirty kids' clothes too. It just doesn't get much better than that.
Entertaining for the Holidays…
My white couch has remained white through some pretty hefty stains, so as we move into our first holiday season with it, I'm not even remotely concerned about Aunt Bertha spilling her red wine on my couch. Or Uncle Jim rubbing salsa on my cushions. Or the fact that the Thanksgiving kiddie table will most likely be stationed within hand-wiping distance of my white couch.
I'll have my secret weapon on hand throughout the holidays to keep my couch (and my clothes) stain free and bright!
For more great stain-fighting tips, be sure to follow Clorox on Facebook and Twitter.
Facebook: https://www.facebook.com/Clorox
Twitter: https://twitter.com/clorox
This post is brought to you by Clorox [www.clorox.com]. I have partnered with them to spread the word about Clorox 2 Stain Remover & Color Booster. All opinions and stories are my own.