Laughs
I'm Blaming Even Steven
By |
Let's go ahead and make something very clear here: everything is Even Steven's fault.
I'm sure you already knew that, but just in case you didn't, let me repeat myself.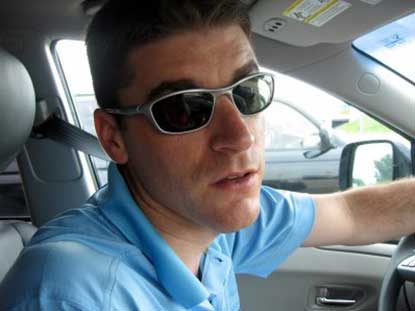 Everything is Even Steven's fault.
Okay – maybe not really. But it makes me feel better to blame him.
At least a little…
If you've been reading my blog or following me on Facebook, then you know that we have been sick since Thanksgiving. Well, since before Thanksgiving, actually.
And by sick, I don't mean a cold or a little cough. I mean that someone has been throwing up, having diarrhea or in need of medical attention every single day since just before Thanksgiving.
It all started with a family getaway to an indoor water park – where we most likely picked up a parasite. (Read all about it here.)
And just to note – we were NOT at a Great Wolf Lodge. Several of you are die hard fans of Great Wolf Lodge, and I want to make it clear that we did not go to a Great Wolf Lodge for our indoor water park adventure.
We were sick so consistently and for such a long time, that I even created a "calendar of doom" to track everything. Here's a small glimpse…

Through all of the puking and the pooping, we managed to get ourselves together to celebrate the holidays. We bleached our house, and then bleached it some more.
And I looked forward to leaving the day after Christmas to drive to Florida – confident that the warm temperature and sunshine would cure us all.
A few days before Christmas, Even Steven came down with a fever, cough and upper respiratory illness that required antibiotics and put him in bed for two entire days.
On Christmas Eve, I took Miles and Alice to the doctor for the same symptoms. And – on the day after Christmas – on hour four of our 18-hour road trip to Florida, the 2-year-old and I came down with the same fevers, cough and upper respiratory symptoms.
But we carried on.
I was so positive that some sunshine would be just the thing we needed, that I dealt with the fever and chills and comforting a 2-year-old with fever and chills and a cough in a hotel room, and across several states. I slept on the beach and by day four of our vacation, finally started feeling better.
But then the sun snuck behind a cloud, and stayed there for the remainder of our trip.
And that was when I totally lost it. I mean – I LOST IT.
We were staying in a trailer – and not even in a double wide (more on that in another post, I promise).
I'd been cleaning up puke or dealing with fevers for more than 30 days. And here we were in a trailer park in the middle of Florida, everyone seemed to be healthy, and all of a sudden it got cold and cloudy.
And I was pissed.
At Even Steven.
For the past month, I'd been scrubbing things and lysoling other things and bleaching even more things. I'd been scouring my brain trying to think of what we could all possibly be touching that I was forgetting to clean – positive that it must have been something I was doing wrong.
I even Lysoled the Christmas tree and used Clorox wipes to sanitize everything inside the refrigerator.
But we still kept getting sick.
During my feverish haze on the drive to Florida – sometime after we stopped at a McDonald's for Alice to dry heave into the toilet and before Simon screamed for three hours in southern Georgia because he had a fever and was sick – I figured out why our entire family had been plagued by illness for such a long time.
It was Even Steven's beard.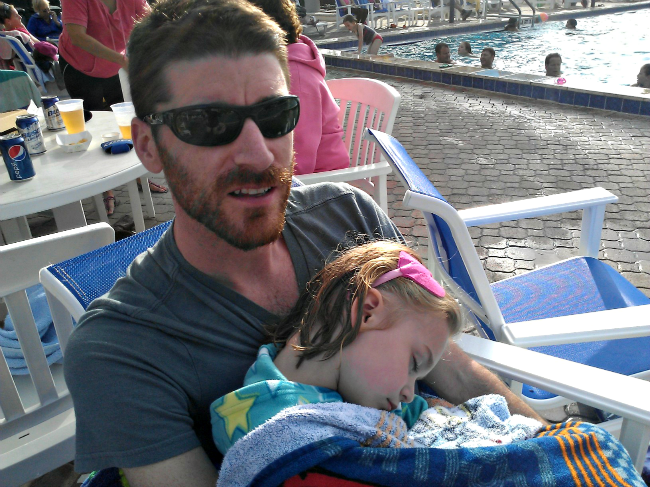 He started growing it during our water park vacation over Thanksgiving, and it stayed with him through all of the puking and pooping and coughing.
It's not that I thought his beard was dirty or "infected."
I decided that it was a curse.
A bearded curse that was being cast upon our family – causing illness, sad children, a crazy mother and a LACK OF SUNLIGHT and HEAT on a Florida vacation.
So I flipped out on Even Steven and his stupid trailer and his stupid beard.
He responded by shaving that horrible curse right off his face.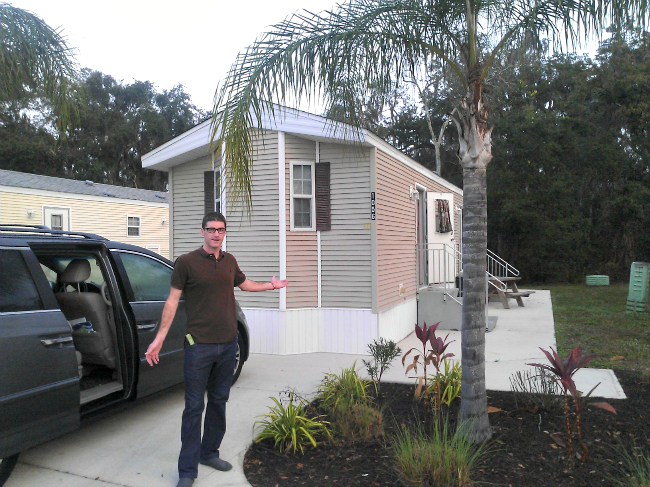 And we spent the rest of our vacation swimming in the pool, eating chili cheese fries on the beach and having some amazing family pictures taken (more on those later too.)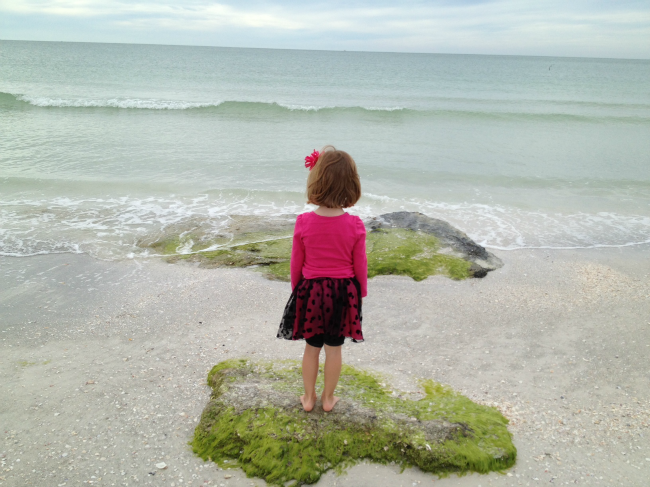 And while I would love to say that the curse has been lifted from our family, Even Steven started throwing up within 24 hours of arriving home from our Florida vacation.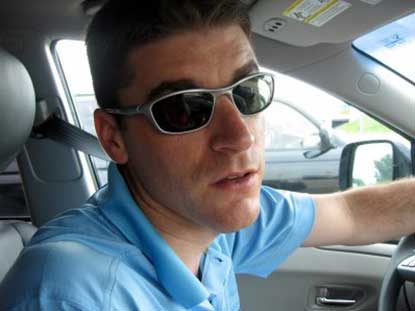 He has suggested that perhaps I need to shave my legs in order to lift the curse – but that seems a bit extreme to me.
I think I should just burn our house down instead.
Has your family ever been sick for 6 straight weeks? Did you want to yank your hair out in frustration? Did you think about calling the health department to see if your house was making you sick? Did you think about moving to a brand new house that was free of germs?