Mom Life
Have Kids? You Need Cribsters!
By |
I have another amazing web site to share with you today. I first heard about it over the summer, and I've been sharing it with everyone near me that will listen.
My friends.
The other moms at the bus stop.
The lady that bagged my groceries at Trader Joe's.
Even Steven has even asked me to please STOP TALKING about it.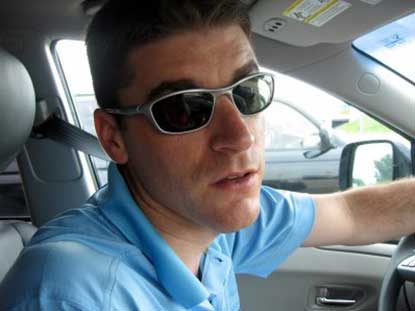 But I can't. Because this web site solves a huge problem for parents.
And it's free!
Let me explain…
Nearly three years ago, I quit my job to stay home with my kids. Miles had just turned 3 and was used to a daycare environment.
So when he started staying home with me all day, every day – he wasn't so impressed.
Especially when we spent so much of our time cleaning the house together.
Where were the teachers? And the structured learning activities? And his pants?
After about a month at home, I started looking for a preschool program for Miles. I began my search online. And while I was able to find several options that were near our house, their web sites didn't tell me what I really wanted to know.
Like – how many kids come home with bite marks on their arms each day? And how often do they have lice outbreaks? And are any of the teachers officially on crack?
You know – the important stuff…
So I sent mass emails to my friends asking for their recommendations, thoughts and opinions on my top preschool choices. I scheduled tours. I met with teachers. And after weeks of research, I made my choice.
This entire process made it clear that most of my friends had a similarly frustrating experience when searching for a child care program for their kids.
And this is where the amazing, free web site comes in.
It's called Cribsters and it will change how you find preschool, daycare, child care and summer programs for your kids.
Seriously.
Introducing Cribsters
With over 175,000 listings covering 20 states, Cribsters is the nation's largest directory of licensed daycare, pre-school and summer camp providers.
It's a one-stop shop that lists all of the daycares, preschools, summer programs and licensed child care providers in your area – and gives parents an opportunity to review them.
You'll find reviews that rave about programs and teachers. As well as reviews that let you know when a teacher is just there for a paycheck. Or that the staff doesn't apply sunscreen before recess.
Little bits of information like this can go a long way in helping you make your child care decisions.
And here's another cool thing: Cribsters wants to reward you for leaving a child care review.
For every single review you write at Cribsters.com in the next 10 days (between now and Monday, September 30th), Cribsters will give you a $5 Amazon gift card.
Yes – you read that correctly – a $5 Amazon gift card for every single childcare review you write on their site in the next 10 days.
So – for example – I hopped online and reviewed all six childcare programs that we've used. (That includes one daycare, three preschools and two summer camps). If I were doing it as part of this program, I would have earned $30 in Amazon gift cards.
If I had left 10 reviews, I would earn $50 in Amazon gift cards.
Are you impressed with my amazing math skills?
How to Participate
It's simple to review your child care providers at Cribsters and earn $5 for every single review you write!
1. Visit cribsters.com
2. Login on the right hand side using the social media account of your choice (Facebook, Twitter, Yahoo or Google)
3. Click on Find Childcare and enter your zip code to find programs in your area.
4. Click on one of the child care providers you've used and then click Submit a Review to leave your review.
5. Enter MLAK in the Organization field to let them know that I sent you and to earn your $5 Amazon Gift Card.
If the program you'd like to review isn't already in their system, you can choose the option to add the center to their listing.
Simple, right?
While You're There – Get Great Resources
While you're there, be sure to take a look around their site and take advantage of their great resources!
In addition to finding child care and reading and writing reviews – their blog is full of articles that parents can relate to. And their resources section is full of great tips on important things. Like…
How to claim child care and child tax credits
10 Tips for Teaching Good Saving Habits for Kids
and 5 Time-Saving Tips for Breast Pumping Moms
Remember this Site!
Don't forget to bookmark or pin Cribsters so you'll know exactly where to go next time you need to find child care (or get the real deal on a program you're considering.)
And if you're on Pinterest, you'll want to follow Cribsters there too. Their boards are full of tips and tricks for busy moms like us!
So head on over to Cribsters to make yourself some Amazon cash.
And leave a comment letting me know how Cribsters could have made your life easier the last time you were searching for child care providers in your area!
This is a sponsored post. All opinions – and obsessions with web sites that make my life easier – are my own.