Laughs
I Got a New Driver's License (and Kissed a Stranger)
By |
After letting it expire for three months, I finally decided to get my driver's license renewed.
And when my mother-in-law offered to watch all three of my kids, so that I could head to the BMV in peace and quiet – I did cartwheels out to my minivan after dropping them off.

I've never been so excited to go to the BMV in my entire life.
And they were so excited to see me! I'm not even joking.
They let me use their bathroom.
They practically offered me homemade cookies and coffee. (They didn't, but they probably would have if I had stuck around long enough.)
The woman taking my picture actually took it three different times until she was happy with how I looked (she even fixed my hair for me.)
And then – the best part – she told me that my weight on my driver's license was "close enough" – when we both knew it was off by a good 10 pounds.
That's when I kissed her on the mouth.
After my last driver's license picture, I love my new license. I keep hoping I get carded at the grocery store (not a chance), I'm considering getting it framed and hanging it in my entryway, I practically sleep with it at night…
My driver's license picture as a newlywed: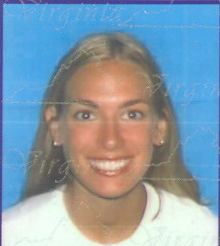 My driver's license picture after 5 years of marriage (and one child):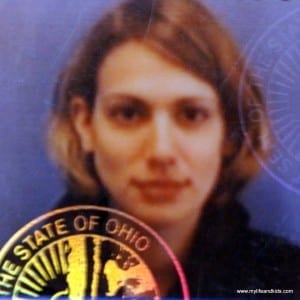 My driver's license picture after 10 years of marriage (and three children):
Definitely better than 5 years ago, right?
When was the last time you wanted to kiss a stranger on the mouth?