As a mom, there's nothing harder than watching your kids suffer. And when your baby has his or her first cold, it can be downright painful to see them not feeling well.
When my first baby had his first cold, all I wanted was to soothe his pain and make him as comfortable as possible. So I reached out to all of the brilliant moms in my life who had already weathered several colds with their kids.
I followed their advice, and my son and I both survived his first cold with flying colors. Eight years, three kids and (what feels like) hundreds of colds later, I'm sharing those same tips with you.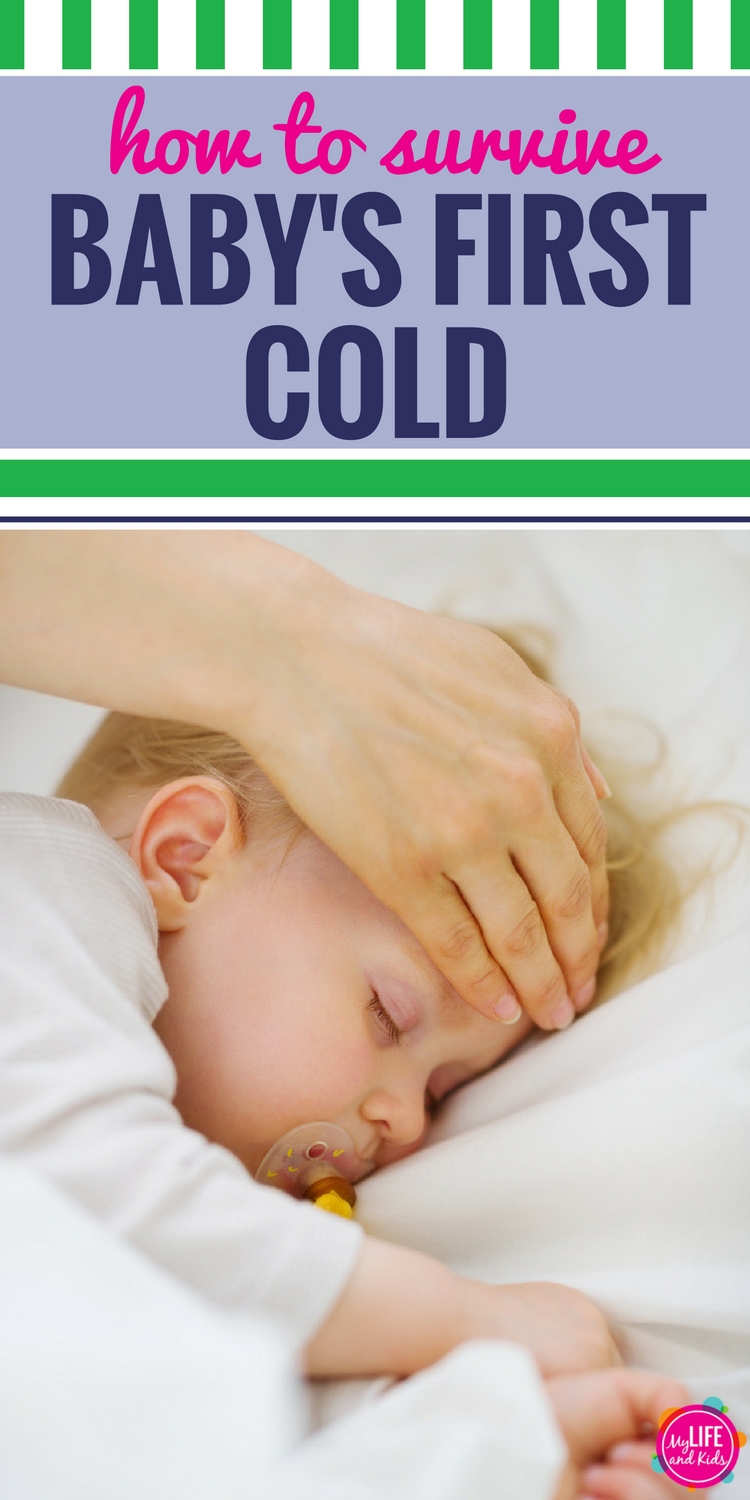 Once you've called (or met) with your doctor, and you've ruled out anything more serious than a cold, the only thing you can do for your baby is try to make him or her as comfortable as possible while the cold runs its course. It can be excruciating to see your child uncomfortable, but these tips will help you both survive.
1. Elevate
If baby is having trouble sleeping, elevate the head of his bed a bit. Usually a few books under the mattress will do the trick.
2. Hydrate
Try to squeeze a few extra bottles or nursing sessions in while your baby is sick. The extra feedings will help her stay hydrated and hopefully send that cold on its way faster.
3. Soothe that runny, crusty nose
No more tissues. No more wet washcloths. When your baby is sick, reach for Boogie Wipes to soothe his sensitive skin.
The natural saline tissue dissolves mucus, while the aloe and chamomile soothe even the most sensitive little noses. No more crying while you wipe your sweet baby's nose and irritate that sensitive skin.
I wasn't sure that Boogie Wipes were really necessary at first, but as soon as I tried it the first time, I haven't used anything since. You'll feel the same - trust me. (Click here to read more about how they work.)
4. Try Saline
Natural saline spray will help soothe your baby's congestion. And - with Boogie Mist - it's no longer a painful process for baby (or you!)
I used to cry every time I had to use saline spray on my kids' noses. I'm not even kidding. They hated it. I hated it. It was miserable for all of us, and most of the time I would just skip it. Then Boogie Mist came along, and my life changed. The schnozzle is scented, and my kids actually WANT to use it. Seriously - you're going to love it.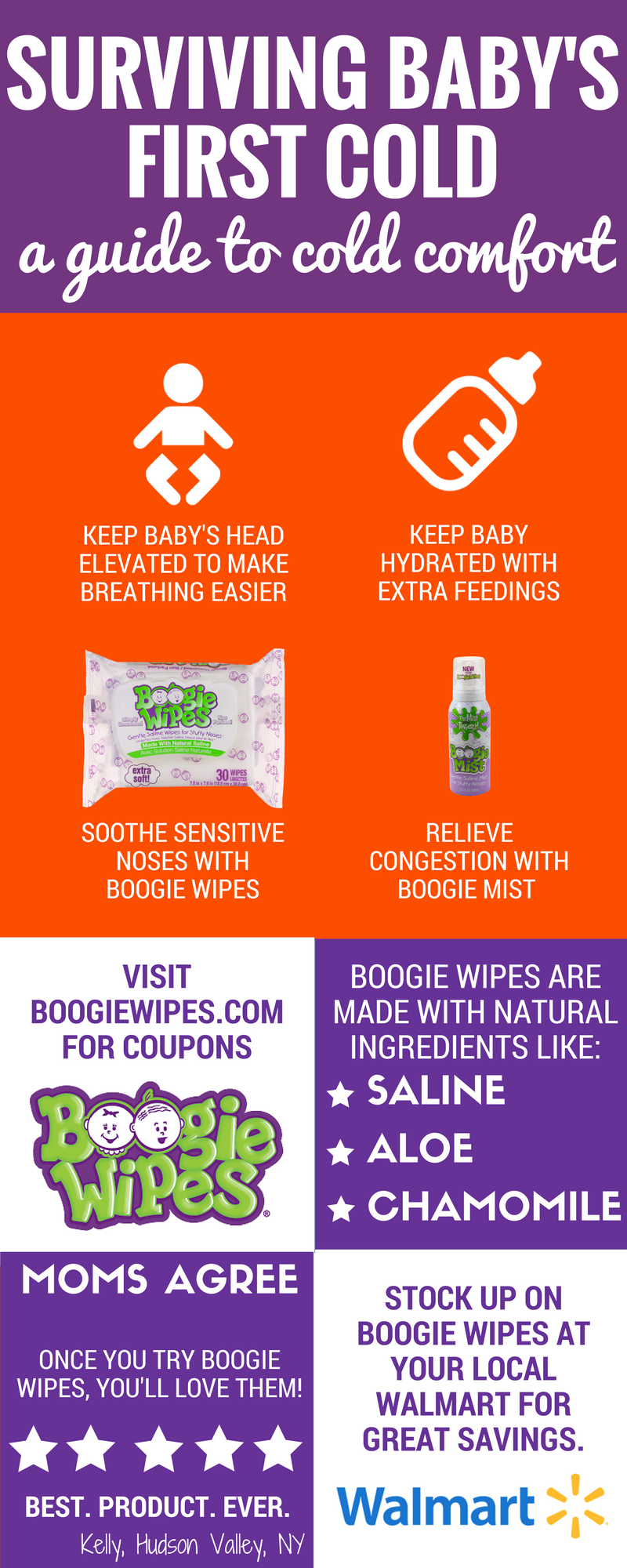 5. Stock up now
Head to Walmart for great prices on everything you'll need to survive baby's first cold. Grab a 30 count of the Simply Unscented at Walmart.com.
This post was published as part of an ongoing partnership with Boogie Wipes. All opinions are my own.