Starting an indoor herb garden is a great way to add fresh ingredients to your meals. And having some green plants around the house is never a bad idea!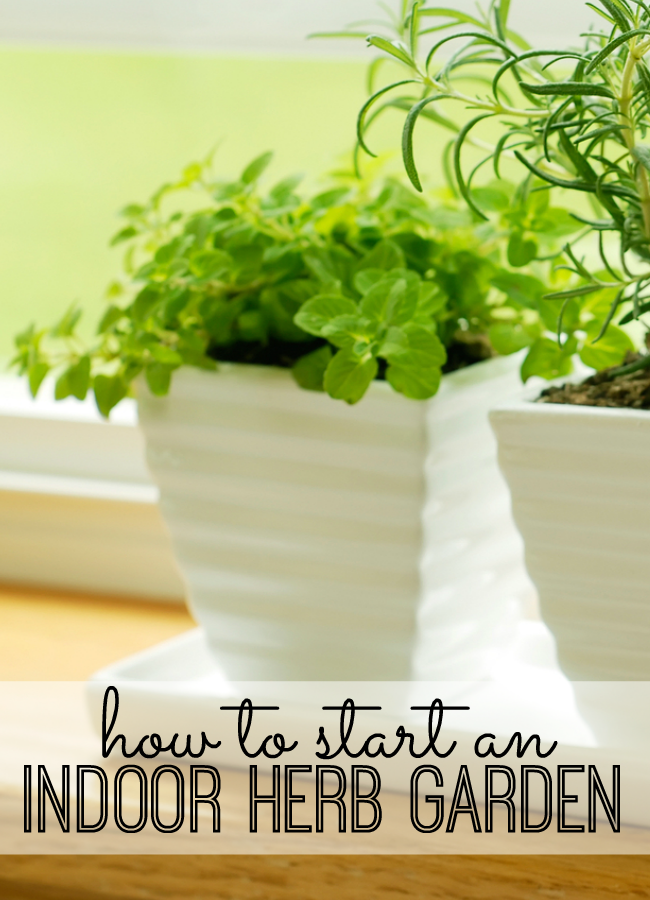 Starting an indoor herb garden requires a little planning, a lot of sunlight, and regular care, but it's definitely worth it. Whether you're starting an indoor herb garden with the hopes of moving it outdoors in warmer weather, or you're planning on keeping plants indoors year-round, we've found some useful tips to get you started.
Deciding What to Plant
First, decide what your family will eat. Rather than planting what is easy or pretty, plant what you believe your family uses. If you like making Italian dishes, basil, sage, rosemary, or oregano would be great. Those who cook a lot of Asian cuisine might prefer mint or lemon grass. Decide what you use the most of and start there.
It's important to know which herbs will thrive best in indoor environments. Some of the best include basil, bay, chervil, chives, oregano, parsley, rosemary, sage, tarragon, and thyme.
Learn from other peoples' mistakes: avoid these herb gardening mistakes for the best results.
Choosing the Proper Containers
What kind of containers are best for indoor herb gardening? Karen Oleson from Oleson Farms demonstrates the differences among different container types in this video.
Can I start from seed, or buy plants? Where should I place the plants? How much and how often should I water? How do I care for the soil? This article touches on these issues. It's a great place to start! For more information about these issues, check out this site, which has charts explaining many herbs' individual spacing and lighting requirements. It also decodes whether herbs should be grown from seed or whether they can be transplanted. For even more tips like soil type and days until plants are matured, there is a helpful table here.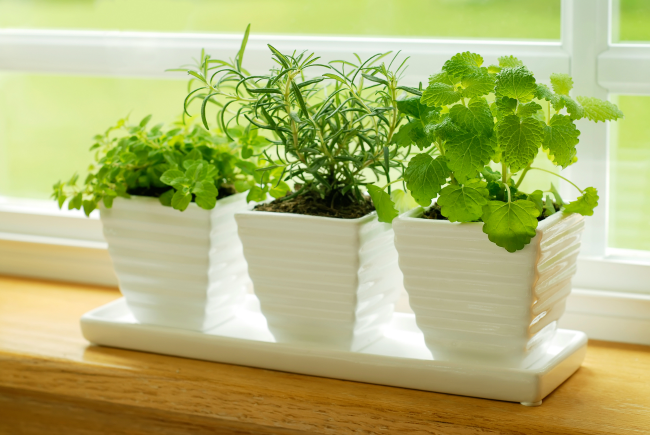 Caring for the Plants
What Happens when the herbs start growing? How do I continue to care for them? This article pertains to outdoor herb gardening, but many of the same rules apply. Knowing when (or when not) to water, weed, fertilize, prune, and harvest your herbs will keep them producing for as long as possible.
Harvesting and Using the Herbs
When and how should herbs be harvested? It's important to harvest before herbs flower. It's also important to take the right amount from each plant so it keeps producing. Better Homes and Gardens has a few tips on this process. For another perspective, this YouTube video is a great resource.
If all goes well and you have more herbs than you can use, it's easy to dry or freeze them for later use.
Happy growing!