Blogging Tips and Tricks
How to Start a Blog
By |
People ask me all the time what my advice is to help them start a blog. My big advice?
GET STARTED!
Whether you want to share a passion with the world, make enough money to cover a monthly cup of coffee or completely replace two (or three or 12!!) full-time incomes, JUST GET STARTED!
I'm walking you through how to create your perfect online space to get started blogging. If you're at all serious about turning this into a business or making even a few dollars, you'll need to invest a little money. (As little as $5 per month!)
Let me ask you this – is replacing a full-time income in your house worth spending $5 per month to start off the right way?
I thought so.
So – here's how to do it: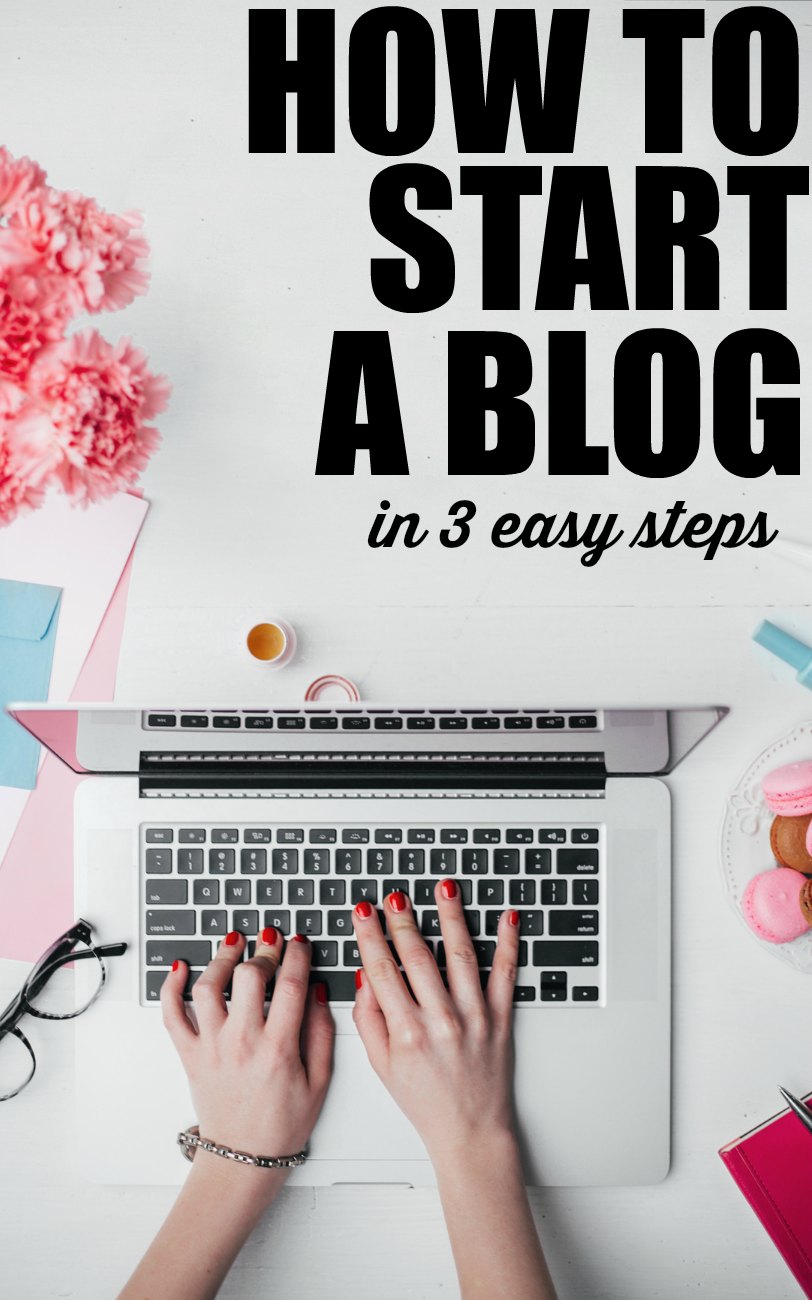 Step #1: Buy a Domain Name and Set up Hosting
This is SO much easier than it sounds. Seriously!
Your domain name is the URL that people will type in to find your blog. And hosting is the little spot that your blog will live on the Internet. Think of it like the plot of land where you'll build your house.
For buying your domain name and setting up hosting, I recommend BlueHost. They have GREAT prices on hosting (some as low as $3.95 per month!), and they even throw in a domain name for FREE. You just can't beat that.
CLICK HERE TO SET UP YOUR DOMAIN NAME AND PURCHASE HOSTING FROM BLUEHOST.
A quick note about your domain name: You can use your own name. You can choose something meaningful. Either way, don't let the lack of a "perfect" name hold you back. Just choose something and get started. You can always change it later. I couldn't decide on a name for my blog, so I waited FOUR MONTHS to get started. Don't do that. Start now!
CLICK HERE TO SET UP YOUR DOMAIN NAME AND PURCHASE HOSTING FROM BLUEHOST.
Once you head over to BlueHost, just follow their on-screen instructions.
First you'll choose your hosting package. (I recommend adding on the Domain Whois Privacy shield. It keeps your personal address and phone number from being displayed to the public. I didn't do this at first, and I still have a woman in Pennsylvania that sends me hate mail once a month to my home address. Yikes!)
Then you'll choose your domain name.
And then you'll need to install WordPress.
Step #2: Install WordPress
Don't panic – this is super simple and creates the framework for you to start writing. Think of this like framing in a house and adding the walls. And because you purchased everything through BlueHost, it's even easier!
When you're still logged into Bluehost, simply click on the icon that says Install WordPress.

On the next screen, click INSTALL.
Then you'll select your domain name from a dropdown menu and complete the installation.
Easy Peasy.
You will then receive an installation complete page and the login url for your site as well as a password. This part is important, as it will be the domain you will go to log into your blog. It is yourdomain.com/wp-admin and it will take you to a screen like this where you can enter your username / password.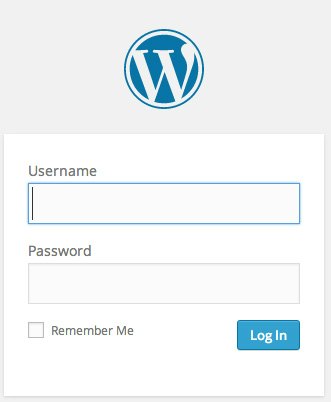 How to Start a Blog STEP FOUR: Make it Pretty
You have your domain name. You've set up hosting. You even have wordpress installed – you are ON A ROLL!
Now it's time to make your blog pretty. Or – decorate your house – if we're sticking with that scenario.
Take it from me, you can spend HOURS designing your blog. In fact, I think it's a huge obstacle to actual blogging because so many times you spend your time DESIGNING instead of BLOGGING.
Here's a little secret – the money comes from the actual writing – not the designing. Do you need a nice looking blog to make money? Yes.
Should you pull your hair out, neglect your children and/or have your spouse threaten divorce because you're spending every waking second trying to get a nice looking blog? No.
Did some of those things happen to me when I attempted to design my own blog? Possibly.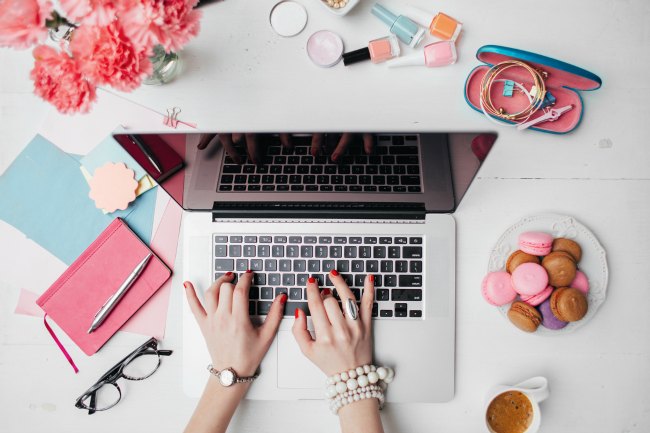 That's why I recommend purchasing a theme from Angie Makes. Gorgeous themes are $70 with video instructions to install it yourself.
Or, for just $15 more, Angie will install it for you. Believe me, it's worth every penny!
If that's too much to start with, just choose one of the free templates that come with WordPress. But when you start banging your head against the wall because OH MY GOSH, HOW DO YOU CUSTOMIZE THOSE THINGS, come back here and work with Angie.
CLICK HERE TO PURCHASE A THEME FROM ANGIE MAKES AND MAKE YOUR BLOG PRETTY.
Trust me.
Now – you have your perfect website all ready to go. What's next?
START WRITING! No, really. Just start writing.
Don't agonize over the perfect first blog post. Don't freak out about followers or promoting on social media or anything else. Just start writing.
Once you have a few blog posts published, continue reading my How to Start a Blog series to learn more about:
How to Plan a Year's Worth of Blog Content Coming Soon!
How to Make Full Time $$ from Your Blog Coming Soon!
How to Master Social Media – and Still Have a Life Coming Soon!
DISCLAIMER: I am sharing the tips and tricks that work for me. In doing so, I'm also using affiliate links to sites I've partnered with. It costs no extra money to you, but I earn a small percentage when you purchase through these links. Thank you!