Christmas
How to Host a Craft Night
By |
After every holiday meal growing up, my mom would pull out her crafting boxes, and my cousins and aunts and I would create. Some years we made ornaments. Some years we made snowmen. A lot of years, we just let our imaginations run wild and created whatever we wanted.
So when Gold Peak® Tea asked me to share what home means to me during the holidays, first I thought of baking (see my great-grandma's jelly tarts recipe here) and then I thought of crafting.
Even though my days of crafting with my family after a holiday meal are few and far between these days, I still love crafting. And if my family isn't around to do it with me, then  there's  nothing better than a craft night with friends.
Whether you're a crafting novice or sell your creations online, hosting a craft night with friends or family can be easy when you follow these simple steps.
How to Host a Craft Night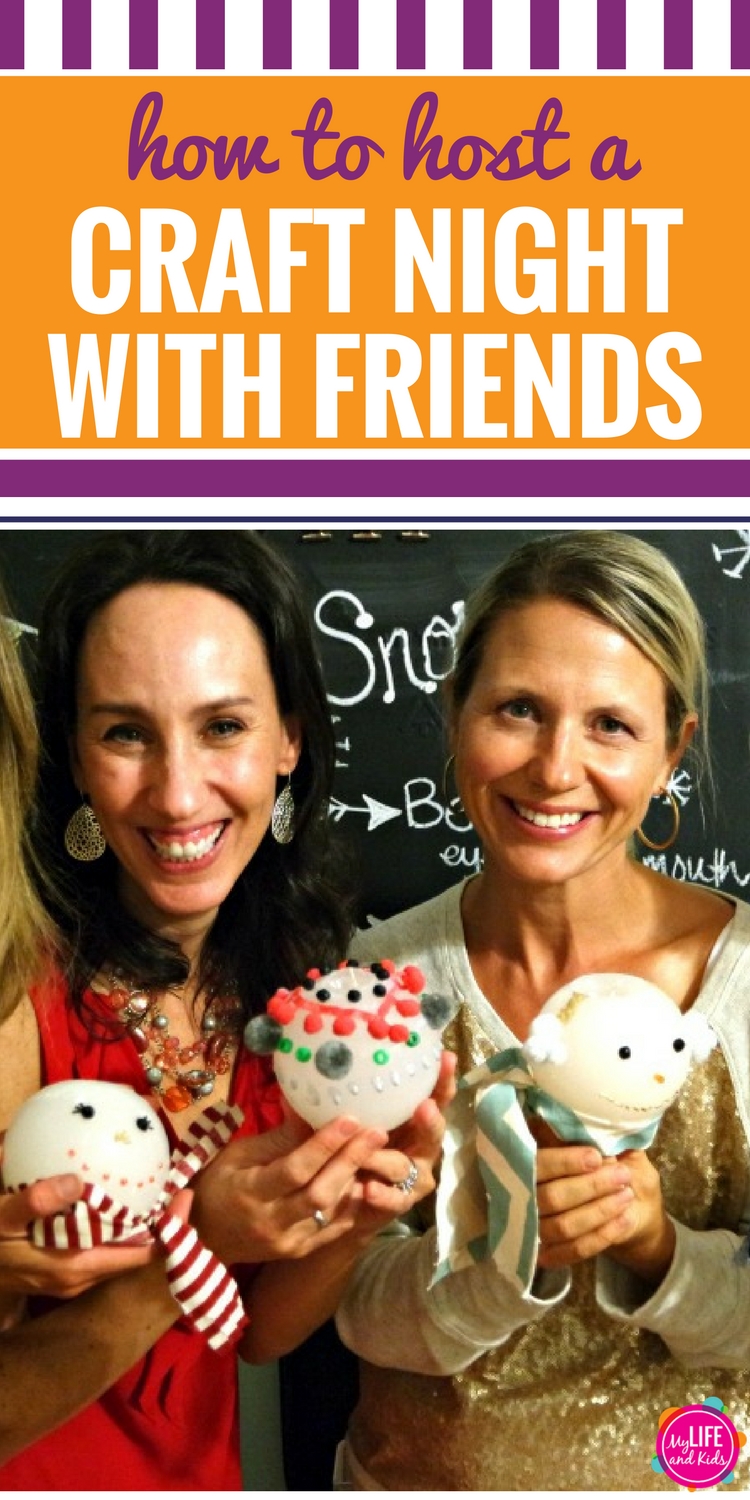 1. Keep the Guest List Small(ish)
Think about the crafting space you have, and the friends you want to invite. You want to make sure that everyone has plenty of room to spread out and craft – without getting paint on your floors or glue on the walls. A craft night is not the time to pack 'em in.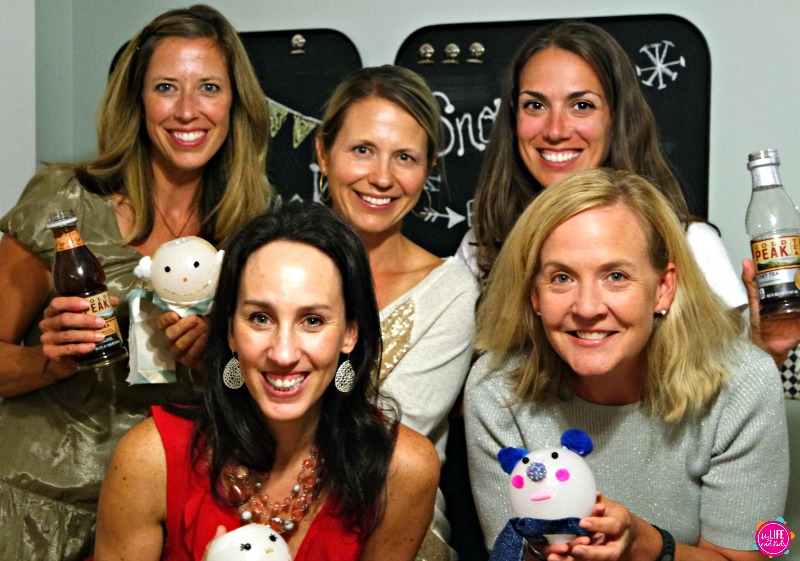 For our craft night, my friend Alicia and I invited three other friends. It was the perfect number of people.
2. Choose a Simple Craft
When people come to your craft night, they'll be looking to you to "teach them" how to create their craft. You want to choose something simple enough that people are not overwhelmed and also something that can be completed in a couple hours.
No overnight crafting necessary.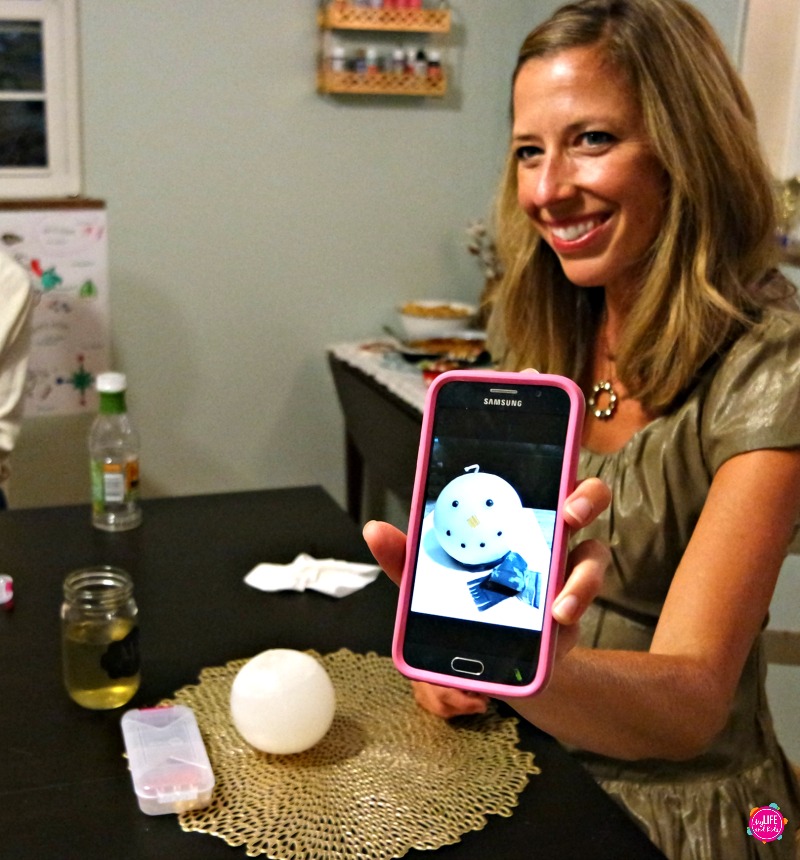 For our craft, we chose to create snowman candles. Alicia has made them in the past and was able to show everyone a picture of what we were creating. She also had a lot of inside tips on how to make them. Don't worry – we're sharing them later on in this post!
3. Provide the Supplies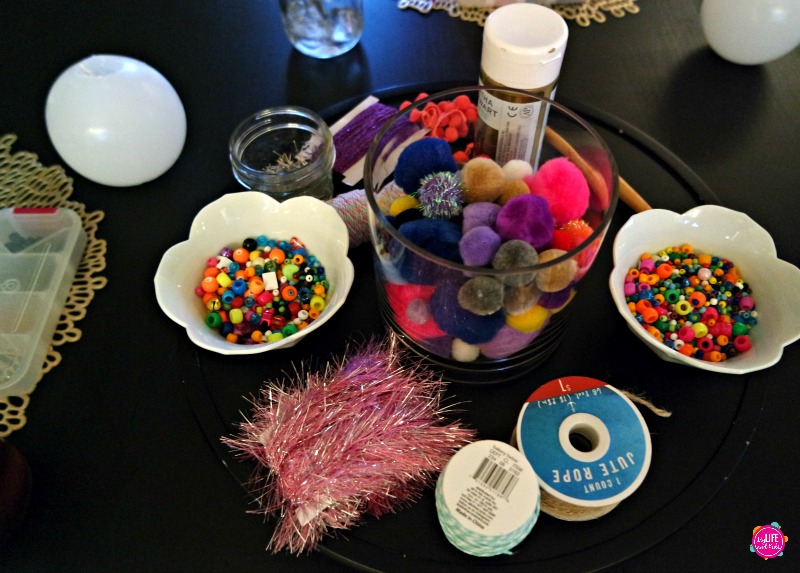 Make sure you have all of the supplies everyone will need to complete their craft.
We made sure to provide plenty of beads and pom poms, fabric for the scarves and some glitter paint. Alicia made the round candles ahead of the party to save time.
NOTE: Don't feel like you have to pay for everyone's supplies. I've been to several craft nights where the host does the shopping, and we all split the bill.
4. Don't Forget Refreshments
It is a party, right?
Alicia and I offered some simple snacks to keep up our strength while crafting along with a variety of Gold Peak® Tea.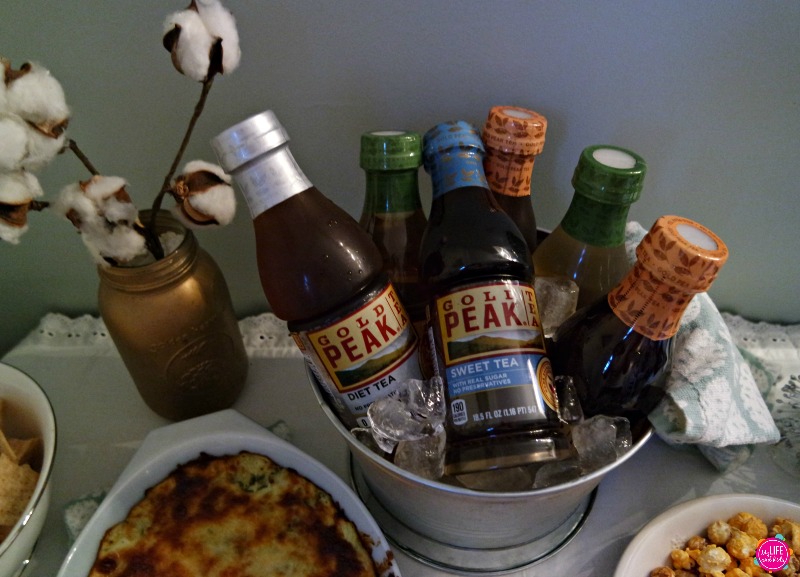 HAVE FUN!
Encourage your guests to have fun with their crafts. Just because you're providing the instructions doesn't mean everyone's needs to look the same.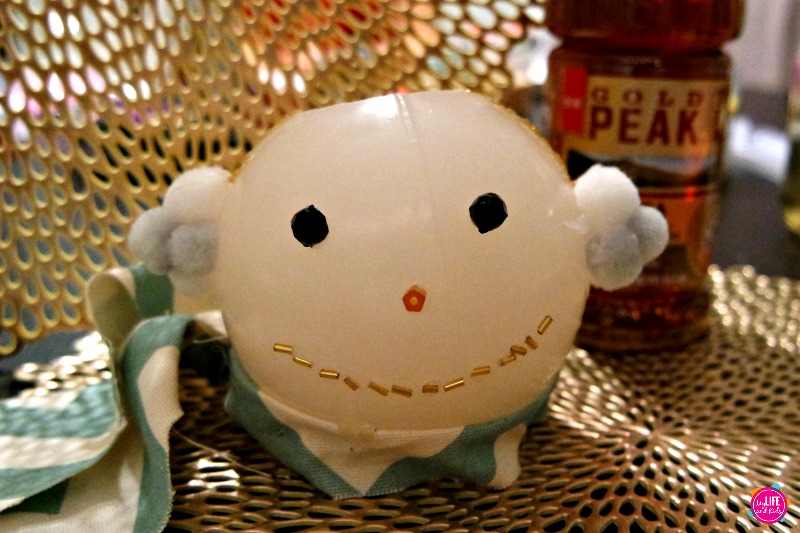 You can also have fun with your party theme. Maybe you host a craft night to create teacher gifts or to create the perfect Thanksgiving centerpiece. Let your imagination run wild and have fun with it.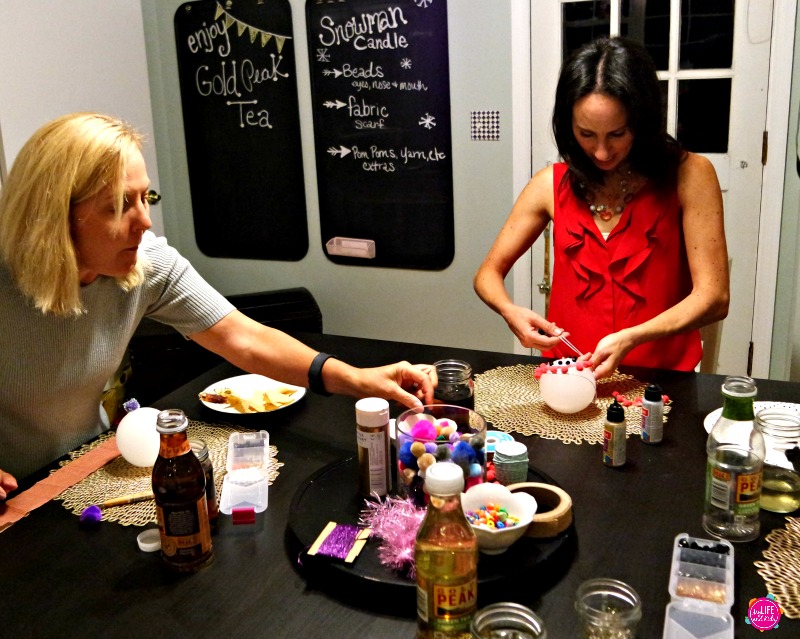 How to Create a Snowman Candle
Creating a snowman candle is super simple, and it's sure to add a cozy touch to your holiday decor.
Start with a round candle (you can purchase this at a craft supply store or make your own.)
Use push pins and a piece of fabric to add a scarf around the bottom of your snowman.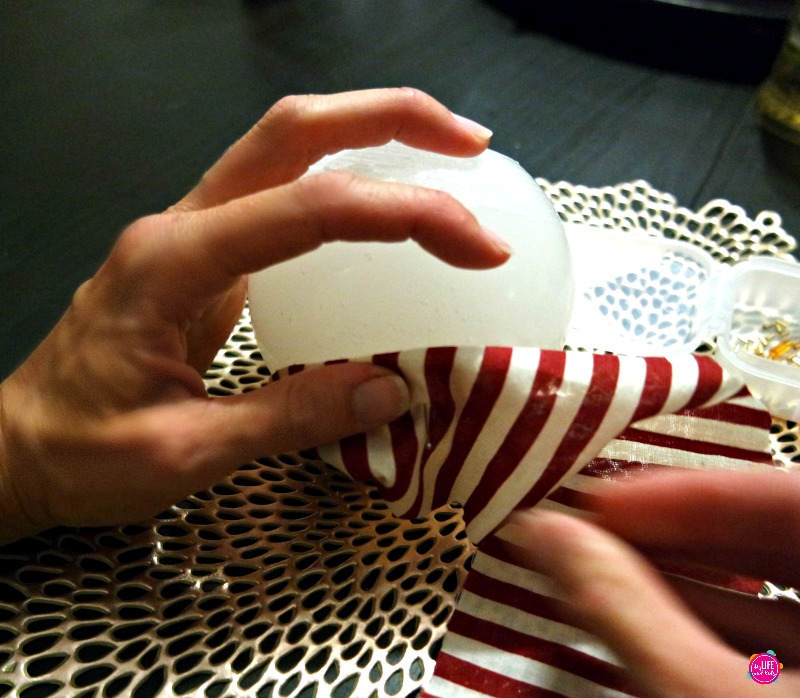 One of our crafty friends found that gluing a Gold Peak® Tea cap onto the bottom of the candle provided the perfect base.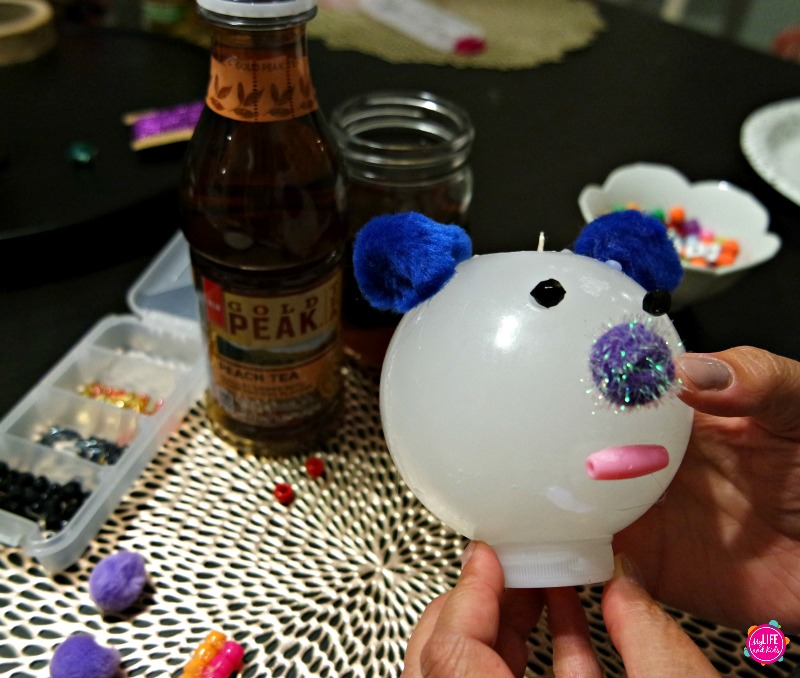 Use beads, glitter and pom poms to personalize your snowman.

HOT TIP: Use a hot glue gun (without the glue) to melt the wax and embed the beads directly into your candle.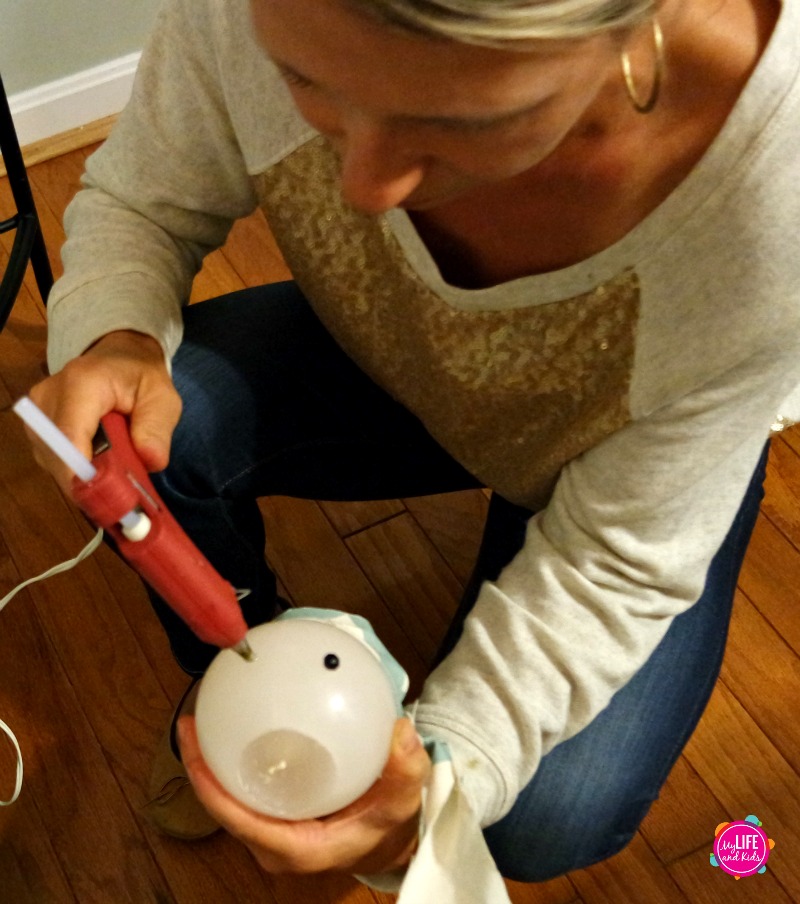 Use your candle to decorate your home for the holidays or to give as a gift.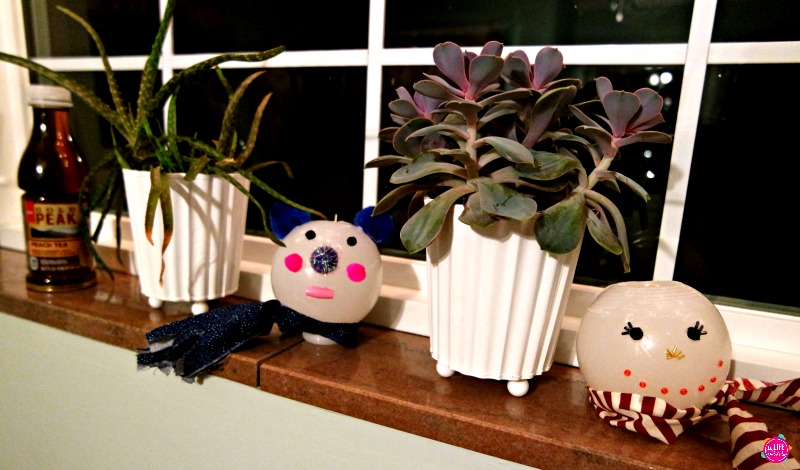 A Great Opportunity from Gold Peak® Tea!
Click here to visit Gold Peak® Tea and share a photo and your story for a chance to win a trip home for the holidays and to have your experience brought to life through the "Take me Home" campaign. (Hurry! Deadline is September 1, 2016.)
This was sponsored by Gold Peak Tea. All opinions are my own.