When hello products asked me to share our #BrushtimeConfessions – all of the crazy things we've said to our kids to get them to brush their teeth – I was honestly a little stumped.
Don't get me wrong. We have certainly had our fair share of parenting issues with these three crazy kids.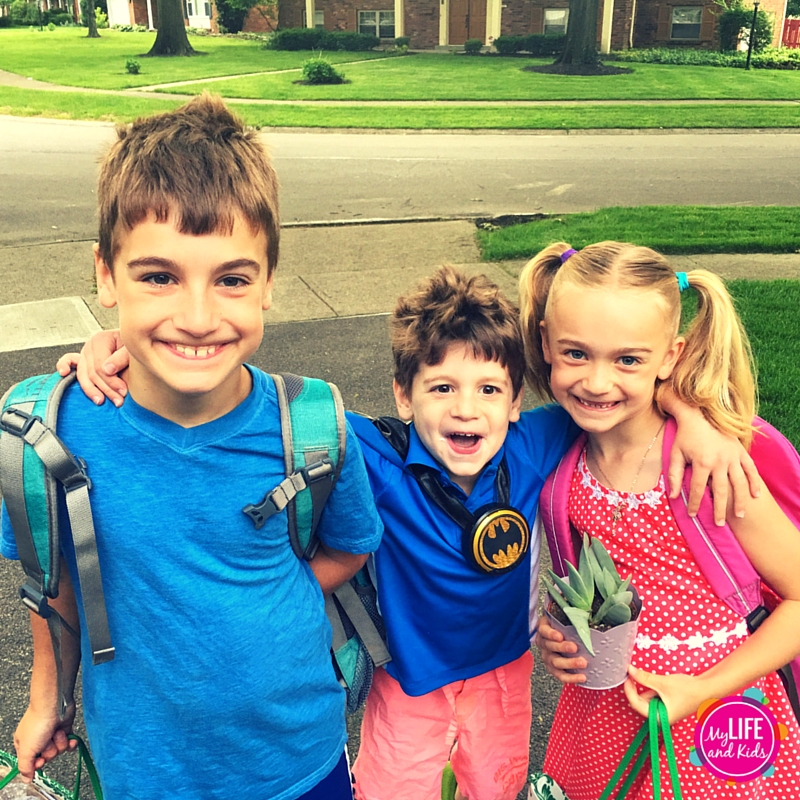 We've had sleep battles and food battles and sharing battles and not picking your nose at the dinner table battles.

MY LATEST VIDEOS
But as hard as I could think, brushing teeth never seemed to be one of those battles.
So I asked the kids if we'd ever said anything crazy to get them to brush their teeth.
As it turns out, I was very, very wrong.
Miles, Age 8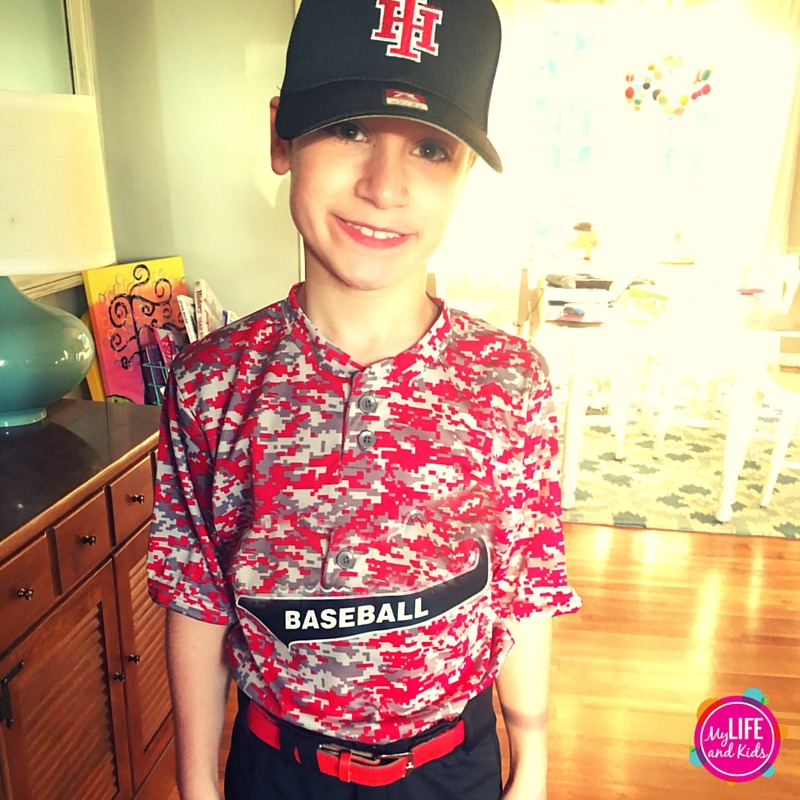 "Dad always tells me that if I don't brush my teeth really well, then they're going to turn black and yellow and fall out forever."
Well, I guess that's sort of true…
Alice, Age 7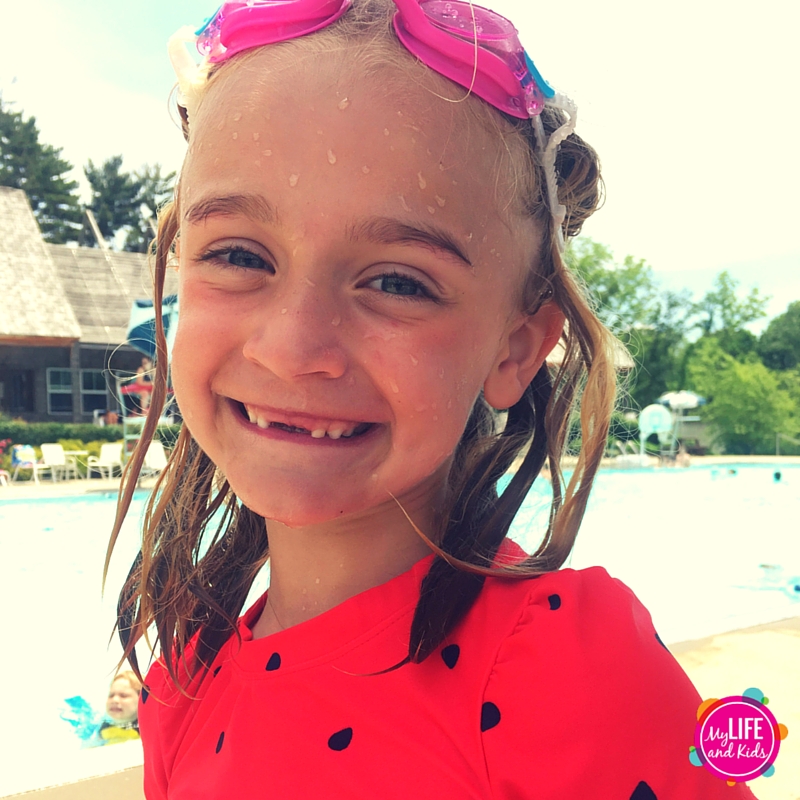 "Dad always tells me that the first one to brush their teeth will get ice cream. But we've never gotten any ice cream."
I was shocked to hear this. I can't really think of a worse thing to promise a kid. I mean, how does this even make sense? How about an extra bedtime story or a sticker on their reward chart or something? Ice cream in exchange for brushing your teeth? Nice one, dad!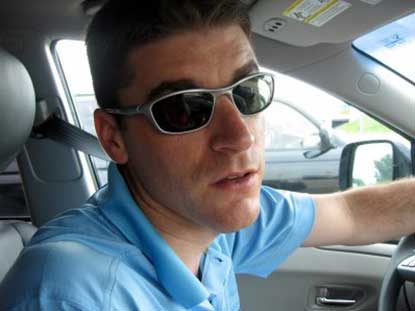 Simon, Age 5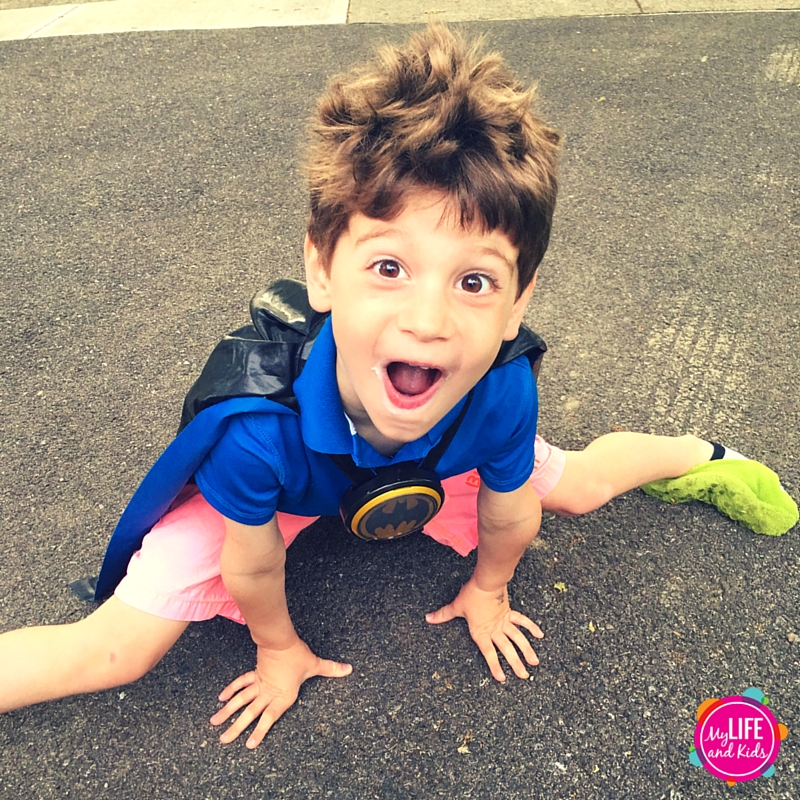 Simon was shockingly quiet during this entire conversation.
Until he finally said, "When I was 3 years old, Dad told me if I don't brush my teeth, the dinosaurs on my sheets would smell the food in my mouth and come alive in the middle of the night and EAT me."
I'm going to pause for a minute, so you can read that again…
…
…
…
Yes. My husband told this sweet boy that the dinosaurs on his sheets were going to come alive and eat him in the middle of the night. The older two kids confirmed his story.
I was horrified.
Well, sort of.
I mean, if I were ever going to threaten a kid with dinosaurs eating him in the middle of the night, it would definitely be Simon. He has this special knack of being equally delightful and downright exhausting all at the same time.
But dinosaurs? Seriously?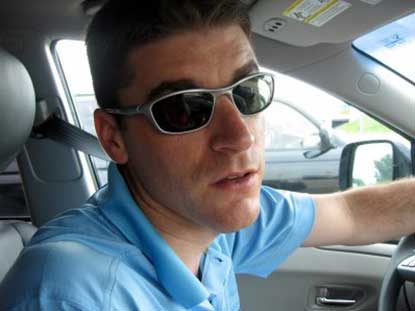 When I confronted Even Steven, he laughed as he remembered this. He had no apologies for his behavior – only to proudly let me know that it must have worked because Simon is the best tooth-brusher that we have.
Luckily, thanks to hello products, Even Steven no longer has to threaten, bribe or invent middle-of-the-night dinosaurs to get the kids to brush every night.
In fact, they beg to brush because hello makes delicious toothpaste in fun flavors like Bubblegum, Blue Raspberry and fluoride-free Natural Watermelon.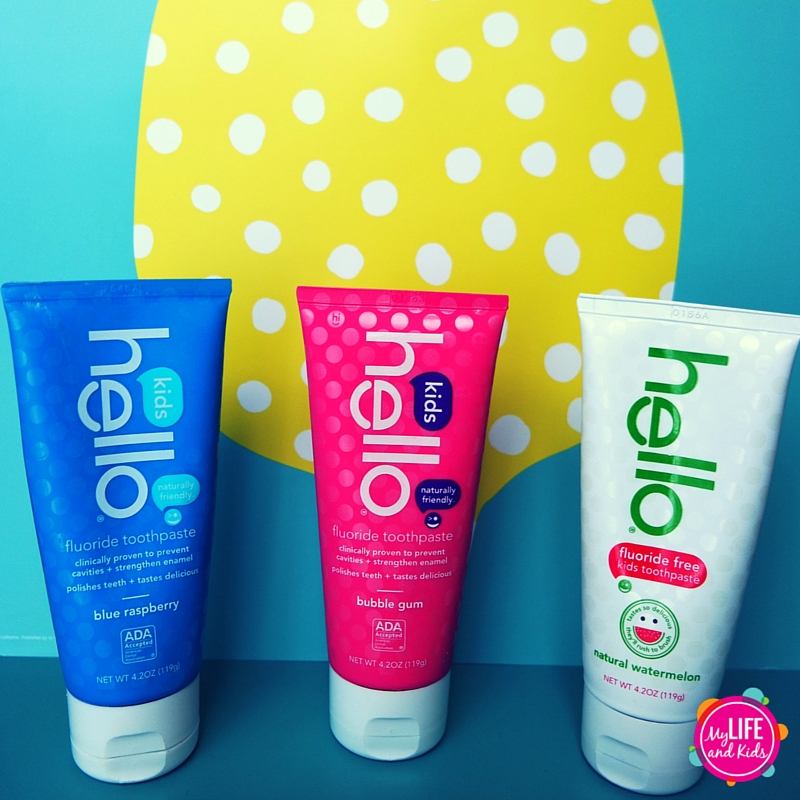 And, as a parent, I love that all hello toothpastes are free from triclosan, dyes, microbeads and artificial sweeteners.
Parenting Is Hard, Brushing Doesn't Have to Be
If you've ever had to threaten black teeth, offer ice cream, or give your child nightmares for years in order to get them to brush your teeth, you're (apparently) not alone.
These five tips will have your kids rushing to brush (no dinosaurs needed.)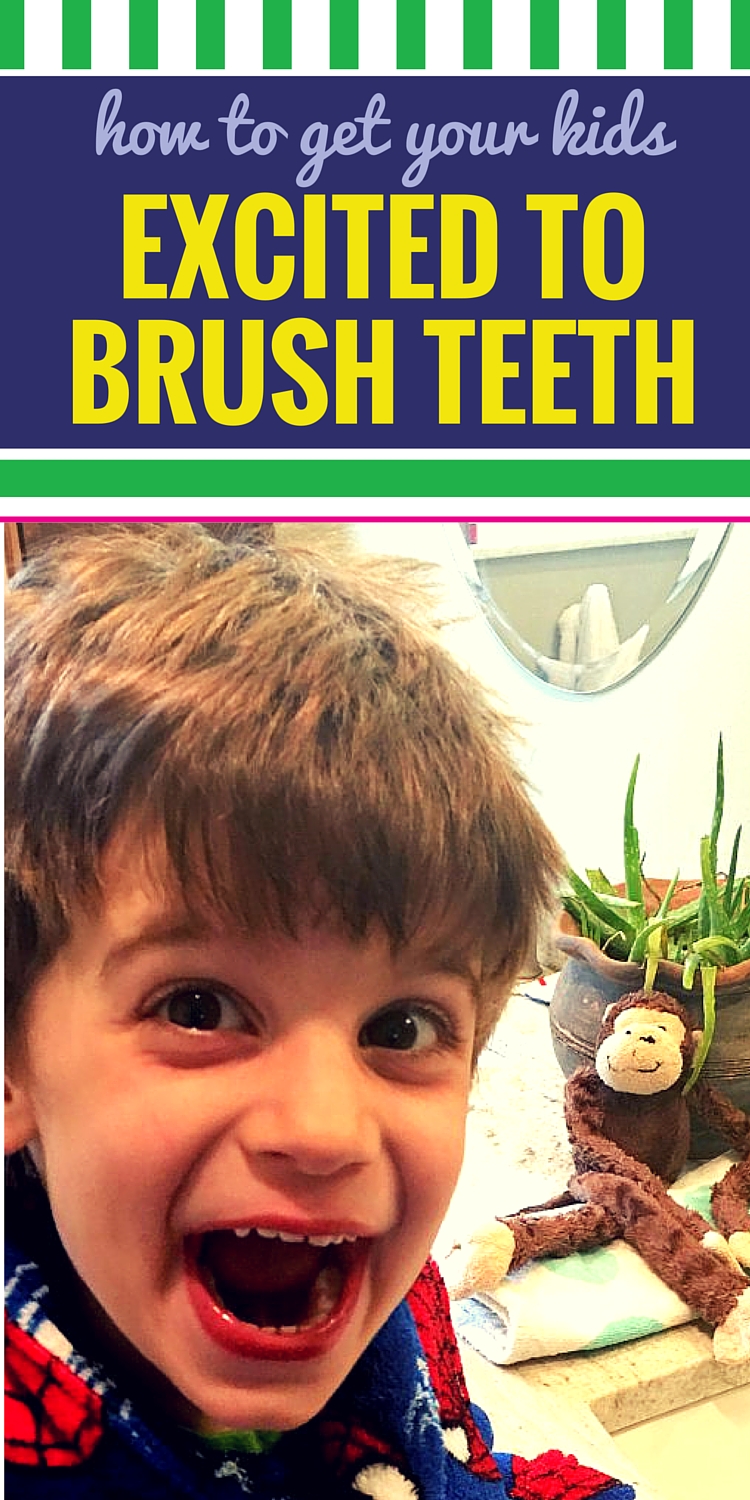 1. Model good behavior. Let your kids see you brushing, or offer to brush together and see who can brush the longest or who can spit the biggest in the sink. Make it fun!
2. Start early. Even though they aren't effective brushers at a young age, get your kids in the habit of brushing at least twice a day from an early age. Once it becomes a habit, they'll be brushing independently in no time.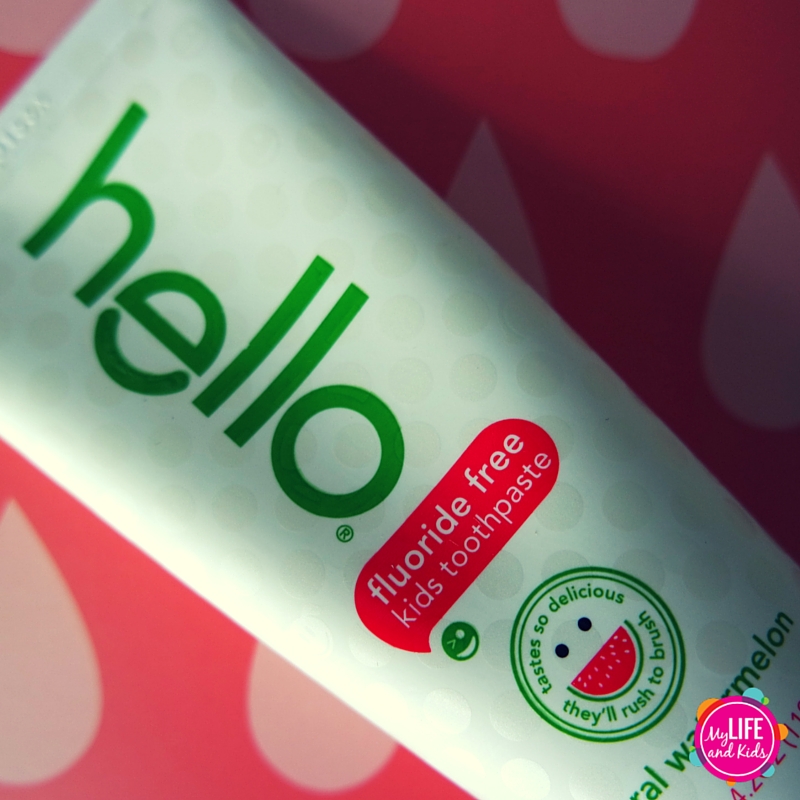 3. Help them. Don't just send your kids to the bathroom to brush their teeth. Go with them and help. Let them brush, then you brush. Spend time together brushing, and be sure to reinforce the great job they're doing.
4. Reward them. Set up a reward system for great tooth brushing. Maybe they get a sticker every time they brush, and when they have enough stickers, they get to pick the movie for family movie night. I'm not suggesting you bribe them with ice cream (ahem…), but a sticker chart might be just what your child needs to get motivated.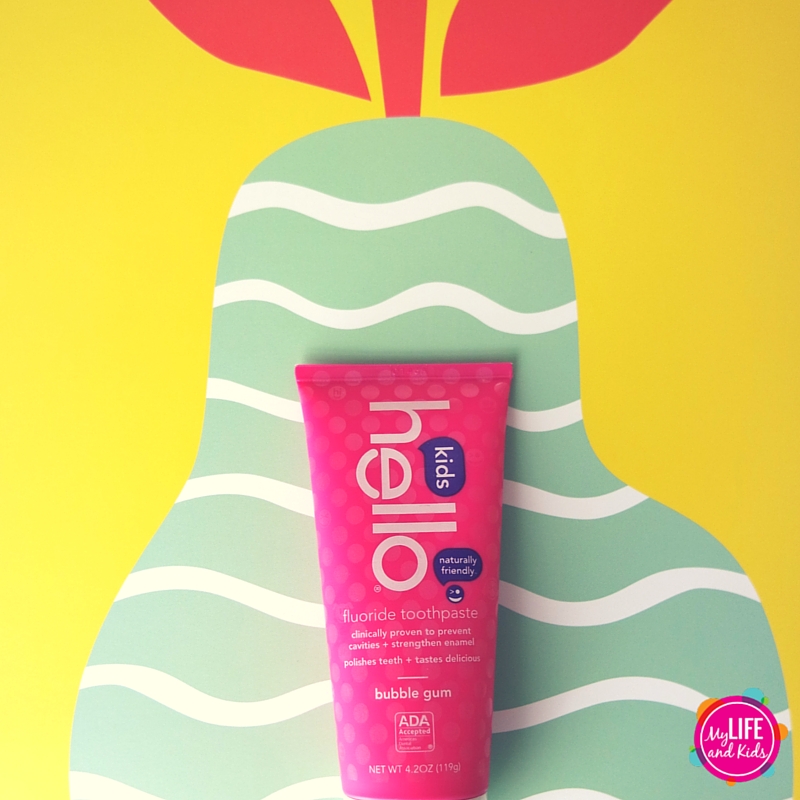 5. Use hello products. For many parents, brush time can be a battle to get kids to brush, and brushing can mean using overly sweet, artificially colored and flavored toothpaste. hello wants to make the world a friendlier place, and that includes ending brush time battles. Your kids will love their yummy toothpaste flavors for kids, and they'll be rushing to brush in no time!  (See all of their kid-friendly flavors here and grab a $2 off coupon!)
Learn More About hello products
As you learn more about hello products, I think you're going to love them just as much as I do.
And just wait until you actually use them! Not only are they a super friendly company, all of their products are vegan and free of environmentally unfriendly ingredients like triclosan and microbeads.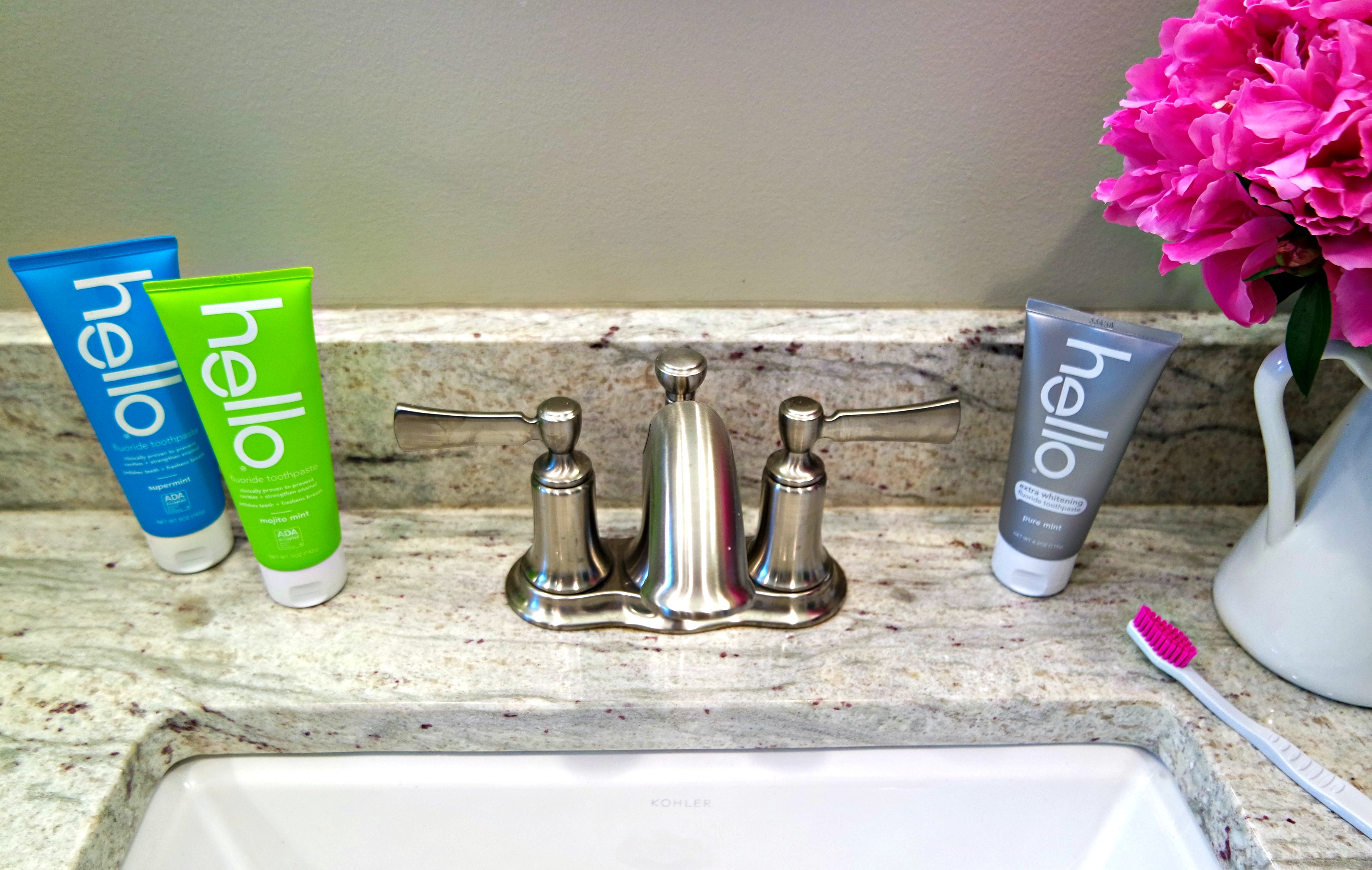 hello also offers toothbrushes featuring handles made from 50% recycled materials, and breath sprays free from alcohol, dyes, artificial sweeteners and propellant.
Click here to try hello products for yourself with a $2 off coupon.
I am a compensated hello-sponsored blogger. Opinions are my own and products were provided to me.