Cleaning
How to Clean Pet Stains out of Carpet
By |
Those of you who've been around this blog a time or two know about Big Hairy Dog, our family pooch who was, well… big and hairy.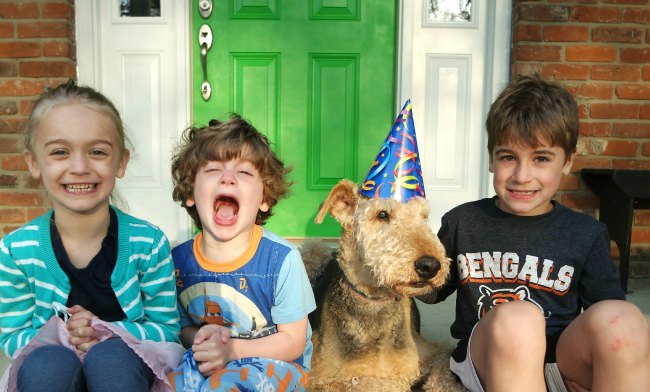 Even Steven and I adopted him before we had children, which is a good thing because prior to that I'd only had to clean up after myself, and maybe the occasional houseguest who'd leave wet towels on the bathroom floor or get a little dropsy with a glass of wine.
No big deal.
Big Hairy Dog, however, introduced me to the fact that you can love another creature with your whole heart even when you're responsible for cleaning up their poop. This is an important thing to know about yourself if you plan to have kids.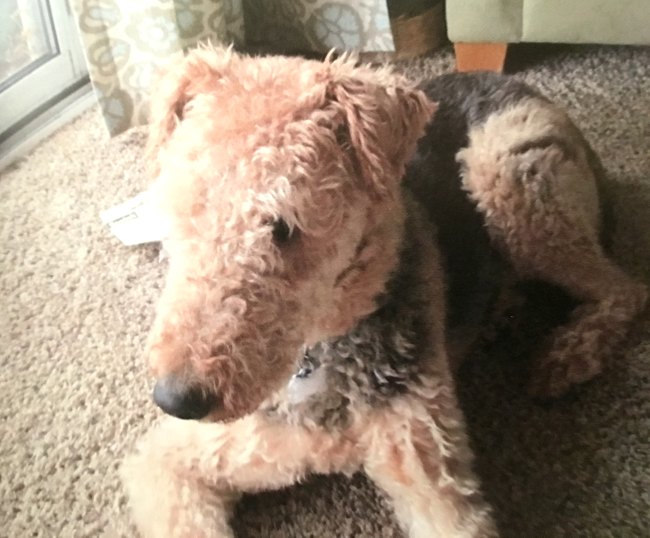 And mercy, did Big Hairy Dog give me ample lessons in poop cleanup; in the early years he was prone to bouts of diarrhea dangerously nearing Biblical flood proportions.
In those days, whoever got home from work first was on the hook for carpet cleanup. That worked out pretty well, until one time when the mess was so bad (and please don't judge me too harshly here) I pretended I had never been home and waited at Target until Even Steven got home so he would have to clean it up.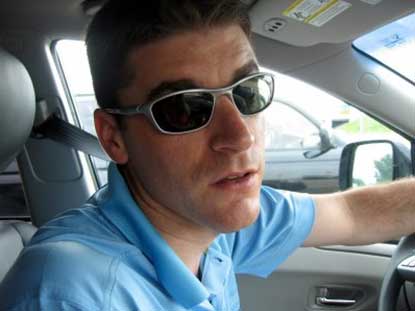 Unfortunately that plan backfired, since his method of cleaning was to cut a giant hole in the carpet to eliminate the stain.
I'm not even kidding.
I came home from "work" to find Even Steven grilling burgers and the house smelling suspiciously fresh. No mention was made of the diarrhea.
Until I walked upstairs to find that Even Steven had cut a giant hole in the middle of our hallway carpeting – right where the diarrhea had been.
This, incidentally, is why I never tried to pull that trick where you pretend you don't smell a dirty diaper until your spouse gives in and changes it. I don't want to think about how many times he would have just cut a hole in the back of a poopy diaper and called it a day.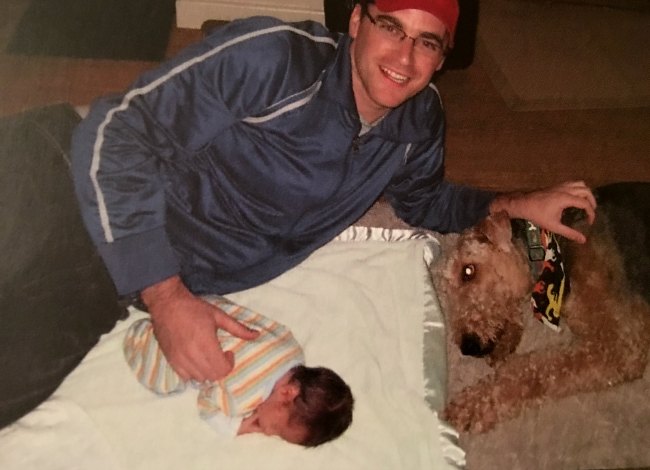 Fast forward several years, and at the ripe old age of 14 it seems Big Hairy Dog's digestive system was back to its old tricks; he had accident after accident on our family room carpet in the last weeks of his life.
Now, pet owners know that their dog is a very important part of their family (sometimes displaying better behavior than the kids and getting more snuggles than the husband), so we lived with the accidents without too many complaints.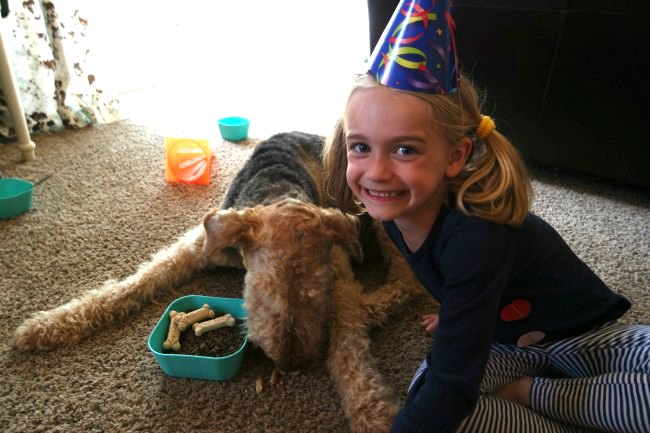 It was a very sad day when Big Hairy Dog died. Even Steven and I struggled with our own emotions while trying to help the kids with theirs. My daughter carried a stuffed animal that looked like Big Hairy Dog around with her for weeks.
The house felt empty without him.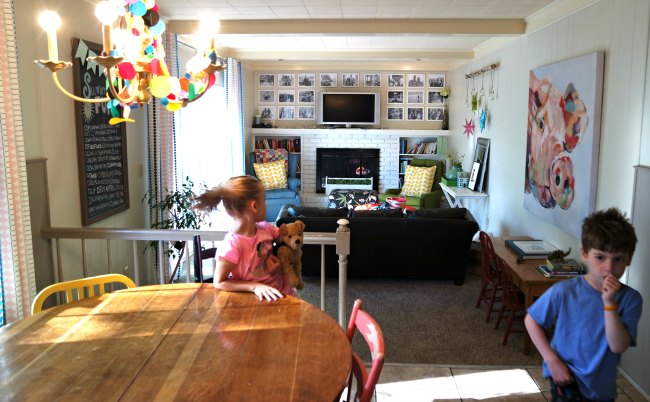 And it meant that it was time to address all the brown splotchy stains (and smells) Benson had left in our rug as his legacy.
I tried to tackle the issue myself, but honestly I thought I was going to have to resort to Even Steven's hole-cutting approach because seriously, that stuff is stubborn.
Spot Shot to the Rescue!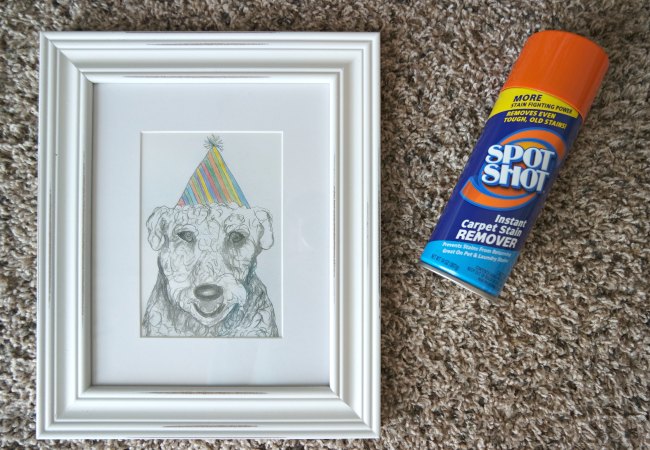 Luckily I found Spot Shot before it came to that.
Spot Shot is strong enough to instantly erase even old stains and odors, while still being gentle on your carpet.
Without scrubbing.
And without chopping huge holes into your flooring.
And the even better news is that it works great on more than just pet stains; remember that time your toddler threw a plate of sauce-laden spaghetti on the dining room floor? Or this morning when you were rushing to get out the door and spilled coffee all over the carpet?
Spot Shot is your secret weapon in fighting all sorts of spills and stains that happen to families every day.
Our New Normal…
We're adjusting as a family to life without Big Hairy Dog, but it hasn't been easy. His bed and food bowls have been moved to the garage. His stains are out of the carpet.
But he will always be in our hearts.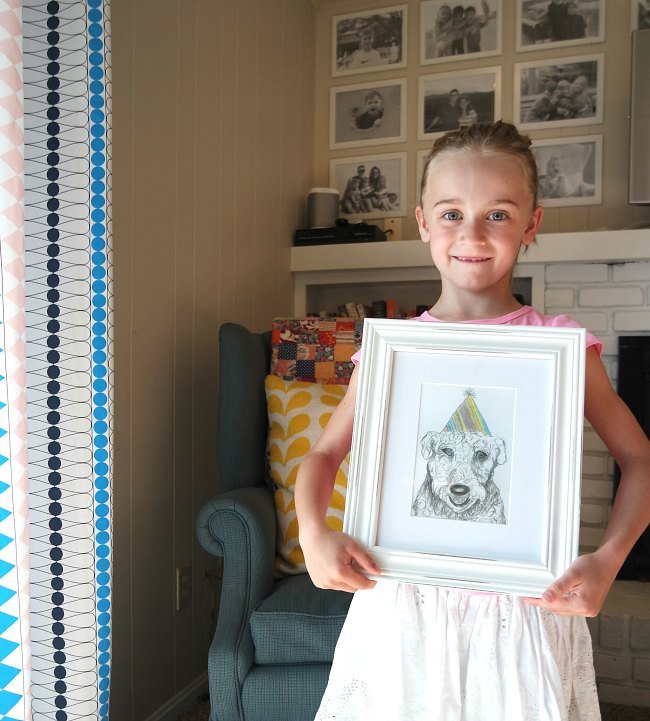 This post is sponsored by Spot Shot. All opinions are my own.
Pin It!