Laughs
How I Ruined Christmas
By |
It's been nearly a year since I ruined Christmas.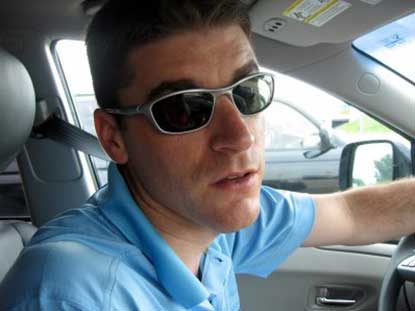 For the first few weeks (okay, MONTHS!), I couldn't even talk about it without crying a little.
I avoided Even Steven.
And my mother. Especially my mother.
But as this Christmas looms near, I've decided it's finally time to forgive myself and move on and write about it.
#1 – I think it will be important for me to heal fully as we slide into Christmas Eve 2015.
#2 – I think it will serve as a huge warning for all of you to NOT do what I did.
Here's what happened:
On my kids' last day of school before being home for two weeks of Christmas break last year, I had at least 14 million things to do. Gifts to purchase, wrap and hide away. Some baking to accomplish. A last, final trip to the grocery store without kids. And work. Lots and lots of work to wrap up.
So naturally I got online and made cute little Christmas videos for all of my kids. I'm not even going to share the website that I got these videos from, but I'm sure you've seen it before.
You can fill out information about your kids, and these amazing videos are created. Santa talks to your kids, you get to see his workshop and the reindeer. And your kids get to see whether they're on the nice list or naughty list. If you put them on the naughty list, you can add up to three things that your child needs to work on to get back on the good list.
Thinking about two longs weeks at home with my kiddos, I created Alice and Simon's videos very quickly. Good list for both of them.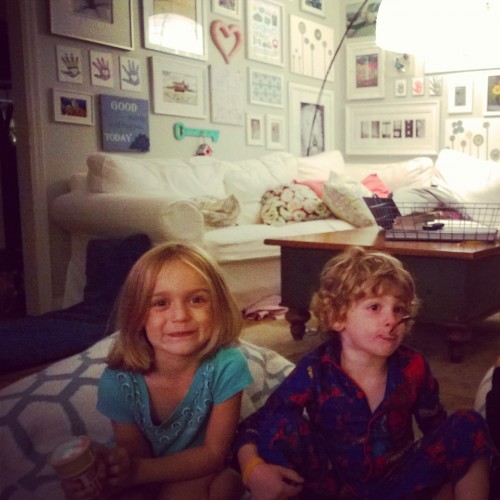 But Miles hadn't been so nice lately. He was talking back, being mean to his siblings – and just being difficult in general. I figured this could be our very last year of getting ANY use out of Santa before Miles stopped believing altogether, so I put that boy on the naughty list.
I had "Santa" tell him to pick up after himself, respect his parents and be nicer to his brother and sister – and THEN maybe he would be on the nice list.
I thought it would be a nice way to get Miles to behave over break.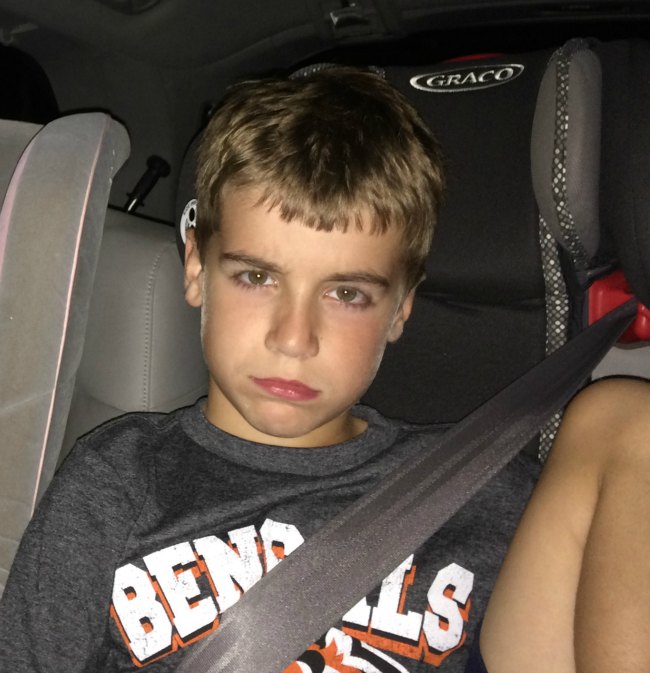 I finished up the videos, and then I had about 20 minutes before the kids got off the bus, so I rushed around trying to accomplish at least ONE THING that had been on my list.
By the time the kids came home, talked about their class parties, had a snack and started talking about how bored they were, those videos were long forgotten.
Yes – I am the person that frequently puts a lot of time, energy and strategy into something and then completely forgets that it exists.
Fast forward to a week later.
It's Christmas Eve.
My parents are in town.
We've spent the day enjoying each other's company.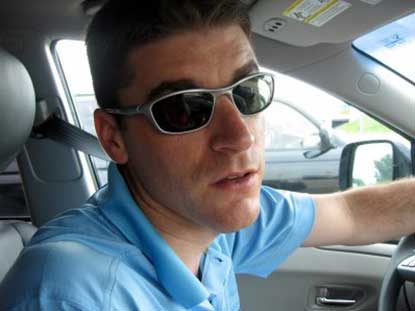 We ate chili for dinner, played board games, watched a Christmas movie.
The kids have their matching Christmas pajamas on. We've read 'Twas the Night Before Christmas.
There are cookies and milk out for Santa.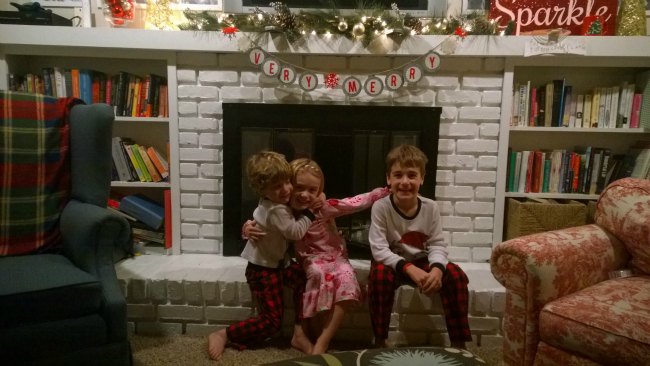 We're about to walk up the stairs to go to bed, when a text comes in from my brother.
My Mom: I just got a text from your brother. He really wants your kids to see the videos his kids got from Santa.
Even Steven suggests that we should get the kids to bed since they'll be waking up at 4 AM to open gifts, and we have a lot to do to get ready.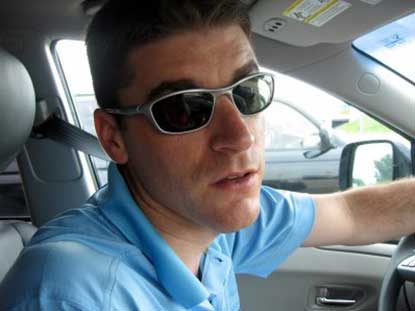 But my mom is persistent.
My Mom: Oh, it's only a few short videos. It will only take a second.
Her laptop is already open. The kids are excited.
So we watch THREE videos that detail Santa putting each of my brother's kids on the nice list. There are fireworks. The elves throw huge parties in their honor. We see their names in lights.
Three times my kids watch the huge celebration in the North Pole while Santa talks to each of my brother's kids individually and tells them how great and special they are.
And – of course – my kids want to know why Santa didn't send them videos.
And – of course – after I sent ONE of the videos I made to my mom, she acts surprised that my kids haven't seen their videos yet. She knows that I made them – how could I not have shared them with them yet?
This is where there are at least a million things that I should have done.
Said they were lost.
Taken a shot of vodka.
Slapped my mother in the face.
Made out with Even Steven.
Left the house.
PUT MY KIDS TO BED.
But I did none of them.
I blame the slight twinge of PMS I had that night.
Or the eggnog.
Or Even Steven.
Really – I just blame Even Steven. I mean – wouldn't you?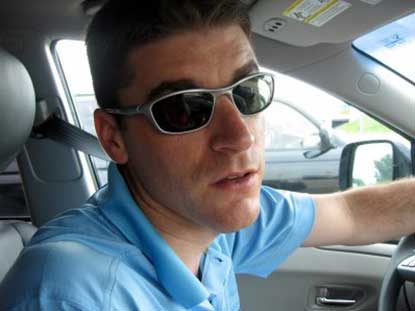 So instead of sending my sweet kids to bed on Christmas Eve, I pulled up the videos I created for them.
First we watch Simon's.
Simon – who spent a lot of 2014 bossing us around the house in his pajamas. Simon – who didn't eat a single vegetable all year. Simon – who had a habit of biting people when he didn't get what he wanted.
If any kid in the history of kids was going to get on the naughty list, it should have been Simon.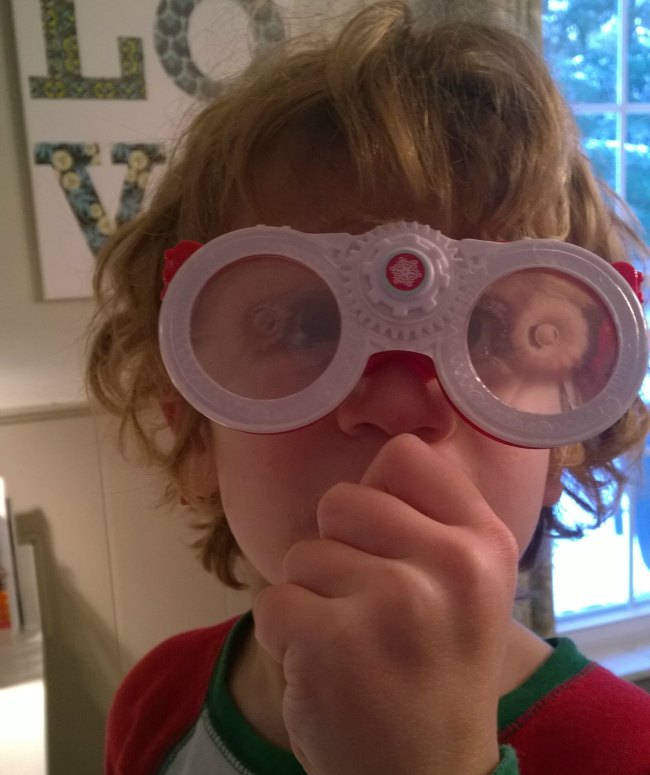 But instead, we watched Santa tell Simon how amazing he was. We watched fireworks light up the North Pole that spelled out Simon's name. We watched elves cheer and cannons go off in celebration of Simon being on the good list.
Then we watched Alice get the exact same treatment in celebration of HER being on the nice list.
And then I pressed play on Miles's video.
By this point, my mom has Face-Timed my brother's family into the fun. They are also getting to enjoy my kids' videos on Christmas Eve, and they cheered right along with the elves when Simon and Alice were put on the nice list.
After watching FIVE different videos of kids on the nice list, the anticipation was high for Miles.
And that's when everything sort of goes blurry on me.
There were no fireworks. There were no cheering elves or cannons or smiling Santa.
Instead, there were sad trombones, scowling elves, and a very unhappy Santa announcing that Miles was on the NAUGHTY list.
In my defense, there were also three very clear things he could do to get on the nice list – had he known about this more than 10 minutes before bedtime on Christmas Eve.
But none of that mattered. It was like a scene straight out of a horror movie.
My mom gasping and holding her mouth.
My dad leaving the room.
Three children crying in my living room.
And three kids crying via Face-Time from Florida – shocked that their cousin Miles was on the naughty list and therefore would not be getting any Christmas presents.
Even Steven's look that said it all: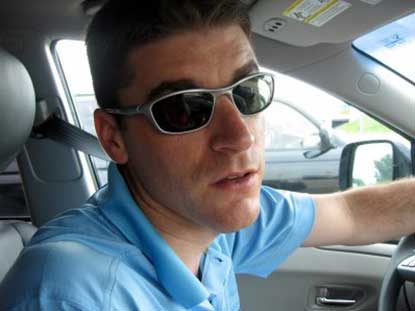 I have no idea how we got the hysterical children up the stairs, but the devastation ran thick as we attempted to reassure them and tuck them into bed.
"Miles isn't really on the naughty list. It will be okay."
"YES HE IS! SANTA TOLD US. THE ELVES ARE MAD!"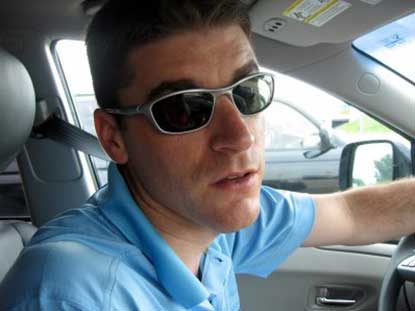 And so I ran back downstairs to my computer and did the only thing I could think of.
I paid ONE MILLION DOLLARS to have Santa call Miles directly from his sleigh.
I ran back up the stairs as the phone was ringing and thrust it into Miles's ear.
He heard the sleigh bells. He heard Santa telling him that he was on his way to his house to deliver gifts.
He felt better. Crisis averted.
Except Simon couldn't stop crying in his bed – this time because HE wanted to talk to Santa in his sleigh.
So I ran back downstairs and paid another ONE MILLION DOLLARS to have Santa call Simon directly from his sleigh. I ran back up the stairs as the phone was ringing and thrust it into Simon's ear.
He heard the sleigh bells. He heard Santa telling him that he was on his way to his house to deliver gifts.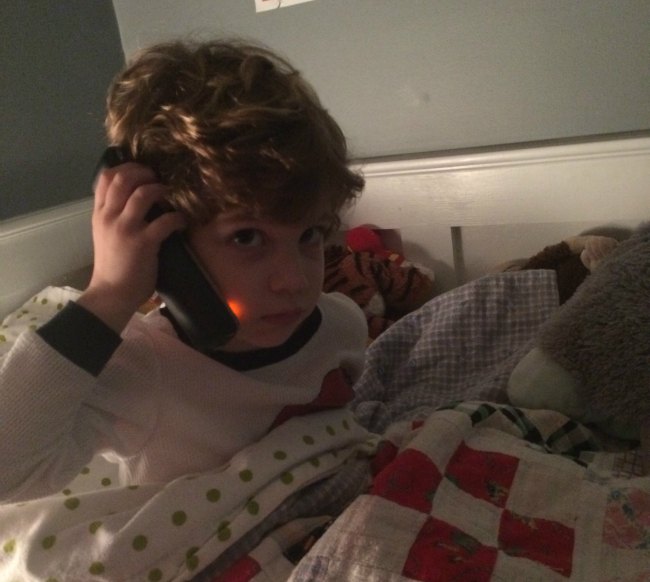 Crisis averted. He felt better.
Except I forgot that Even Steven gets a text alert every single FREAKING time our credit card is used. He says it's to protect us from fraud, but we all know the truth.
Unfortunately, it also means that he knows I just spent TWO MILLION DOLLARS for these phone calls.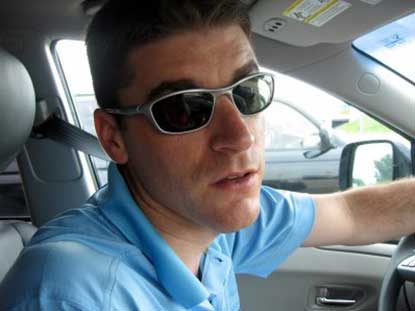 My mom was on the phone with my brother trying to give him things to tell his kids to calm them down.
My dad sat on the front porch to breathe in crisp air and breathe out disappointment.

And then Alice couldn't stop crying in her bed – this time because SHE wanted to talk to Santa in his sleigh.
Alice was the one kid in my house that really DID deserve to be on the good list, so I naturally ran back downstairs, paid another ONE MILLION DOLLARS and had Santa call Alice directly from his sleigh.
She felt better.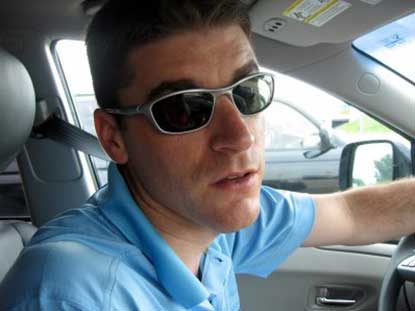 Completely and utterly emotionally exhausted, the kids finally fell asleep.
Even Steven retreated to the basement to start mapping out the even split of our assets in our impending divorce.
My mom started drinking heavily and escaped into Facebook land – pretending that the perfect celebration pictures she was liking had actually happened at our house too.
And my dad and I quietly assembled gifts and arranged things under the tree before heading to bed.
We all had a silent agreement to never mention it again or share it outside of the family – primarily to protect me from the inevitable visit from child services.
Fast forward to nearly one year later.
My kids came home from their last day of school before Christmas break. They told me about their class parties, unloaded their backpacks, had a snack – and then Simon pulled his pants down and mooned us all at the table.
ME: You better watch out Simon. Santa is watching you!
MILES: Don't worry Simon. I was on the naughty list last year, and I still got a lot of loot!
EVEN STEVEN: