Laughs
How am I still alive?
By |
Looking back on my childhood, I often wonder two things:
Was my mom smoking crack while I was growing up?
How did I survive my childhood?
For example:
I was encouraged to eat raw ground beef.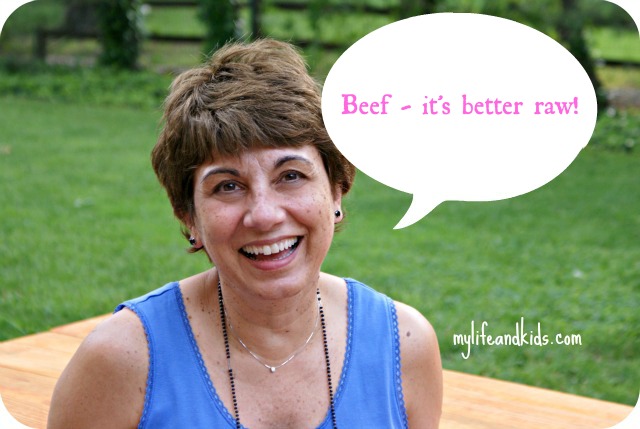 They'd buy it from the meat market, bring it home, and serve it to me on a spoon with salt and pepper.
On that same note, my mom kept hotdogs in the freezer.
These were fair game for snacks at any time of the day – we'd snap one off, hold it in a paper towel and eat it uncooked and frozen. She didn't even cook them for us – so she certainly didn't take the time to cut them up for us.
She offered to buy me some love with a footlong.
You can read more about that here.
They bought my brother a bb gun.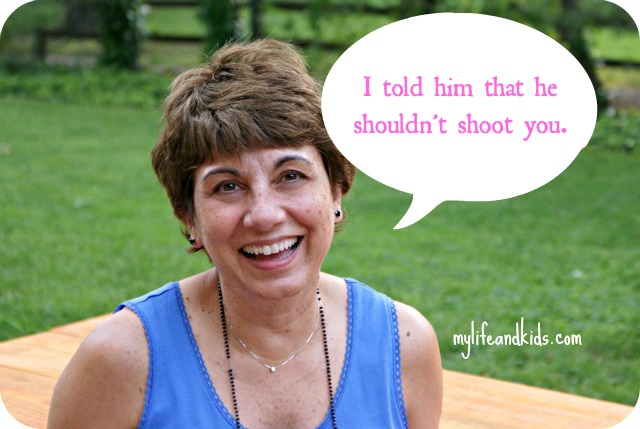 I was shot repeatedly.
One of our games was to wait until my mom hung the sheets out on the clothesline. I would run back and forth behind the sheets, and my brother would try to shoot me. To this day, most of my mom's sheets have perfectly round holes in them from his bb gun – and just so you know – it hurts to get shot even if it goes through sheets first.
We lived on a highway.
The speed limit was 55 miles per hour with a double yellow line. In elementary school, I was allowed to walk alone to my grandparents' house – about a mile away.
On the highway.
Without sidewalks.
I didn't even have to call when I arrived.
I was allowed to eat Crisco straight out of the can.
There's not much more to say about that.
There was no seat for me in the car.
We took several long roadtrips with extended family while I was growing up. We had a 7-seater suburban, but on more than one 12-hour roadtrip, there was no seat for me.
Literally.
My official seat was on the floor between the two bucket seats in the middle row. My mom would give me blankets and pillows, and that was that.
I was often drugged on roadtrips.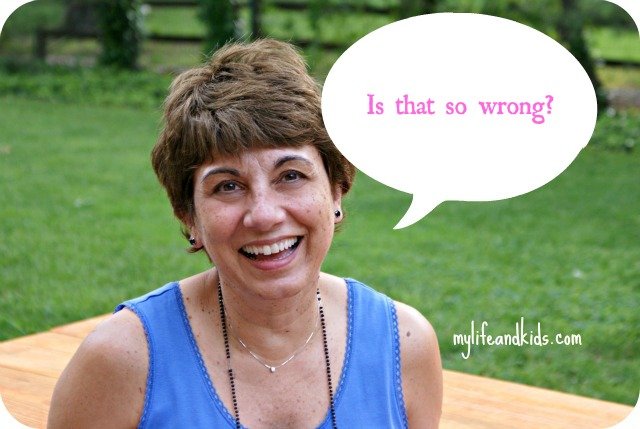 They called it the "recipe." You can read more it here.
And more on roadtrips…
We used to go camping in the upper peninsula of Michigan every summer. And to get there, my brother and I would ride in the bed of my dad's pickup truck. There was a cap on it, but that was it.
My dad would tie a rope down the center of the pickup truck to keep the cap door closed and also so that my brother and I would stay on our side of the truck. My mom would toss in our sleeping bags, some games and our pillows.
There wasn't even a window looking into the cab of the truck, and we certainly didn't have cell phones to chat back and forth. So we created a system to make sure everyone was alright.
One knock meant that we were just saying Hi.
Two knocks meant that there was a police officer, and we needed to lay down and be still.
Three knocks meant that we needed to go to the bathroom.
Four knocks meant that we needed to eat.
She screamed at me in 1984
The windows rattled. And she had to go to the doctor afterwards. You can read more about that here.
See what I mean? I think we're all pretty lucky that I lived to tell about this!