Mom Life
Helping Working Moms Find Balance through Flexible Schedules
By |
I recently read an article that took me by surprise.
A full 70% of moms with kids under the age of 18 are working. Seventy percent!
As one of those working moms, it's really easy for me to feel like I'm the only mom that's working. Sometimes it feels like every other mom is staying home with their kids and coordinating playdates and doing crafts and making homemade pancakes for breakfast while I spend my time sending my kids to school in pajamas when it's not pajama day and not volunteering at school.
Yes, that actually happened. Luckily she's not too scarred.
Here's the good news…
Now that 31 million moms are working, we're breaking the mold and making changes big time. In an ongoing effort to "do it all," moms are acknowledging that "doing it all" just isn't possible when you're a full-time mom and a full-time worker. Amiright!?!

And we're pushing employers like never before to find flexible work schedules that allow us to better balance our family and careers.
While not all employers are making changes, a whole lot of them are. Here are just a few flex schedule options that work for me and several of my friends.
Flexible Schedules that are Working for Working Moms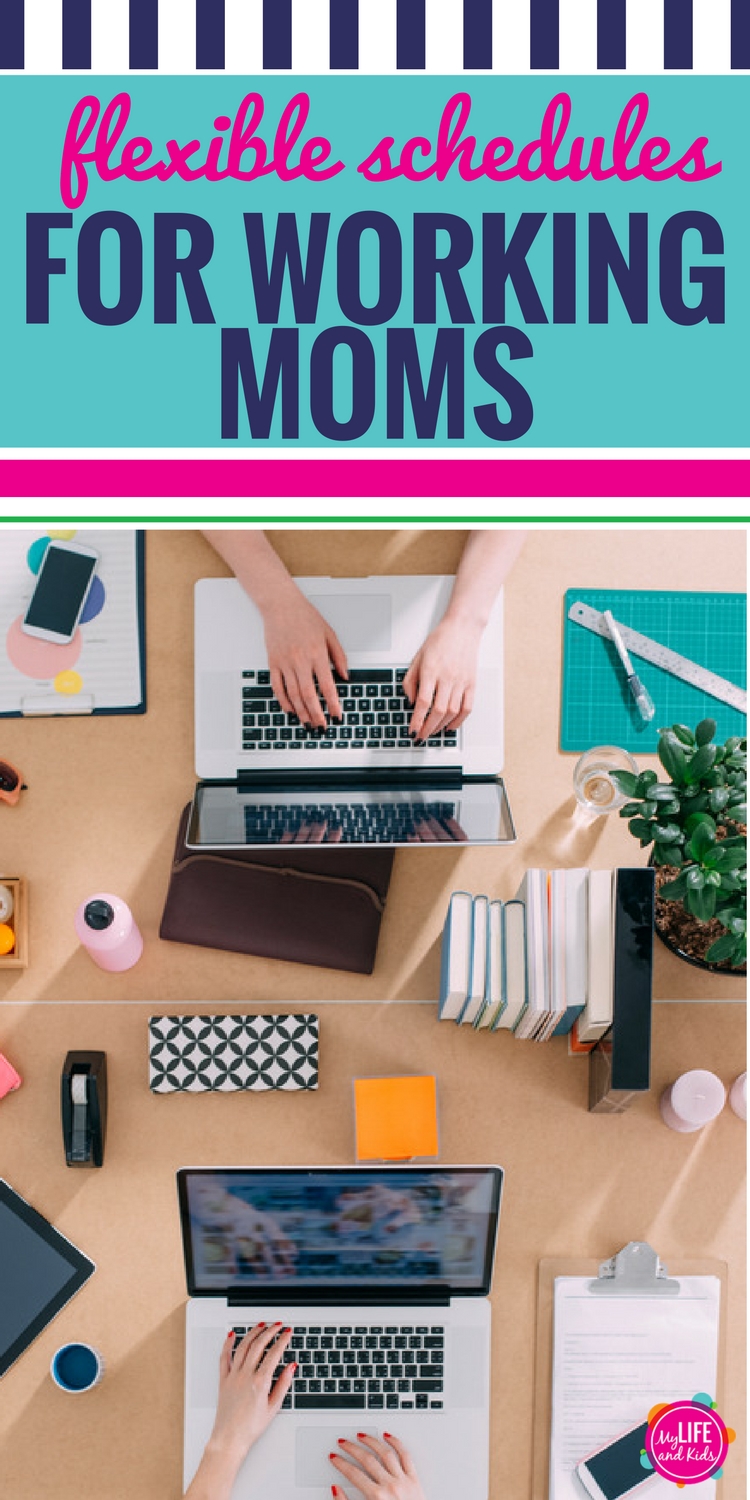 Start Your Own Business
I know, this obviously isn't possible for everyone. And it certainly wasn't my intention when I started blogging. But five years later, I have a growing business, I'm able to do consulting work for brands, and I'm able to set my own hours. Sometimes this means that I'm pounding out a blog post at 10 pm after the kids are in bed. Other times I'm the mom taking conference calls in the carpool line. Most of the time, I'm able to strike a balance between work and family – and that's huge for me.
Talk to Your Employer about Flex Time Options
Back when I was working a more traditional job and had two kids in daycare (and a third on the way), I was able to work with my employer to create some flexible work arrangements to make my life a whole lot more manageable. One agreement we made was that I worked from home on Mondays. I was still required to have my children cared for by someone other than me during those days I worked from home, but it wasn't about spending more time with my kids. During my work-at-home days, I was able to get double the amount of work done (without distractions from chatty co-workers or endless meetings.) AND I was able to crank through our family laundry for the week and use my lunch hour to get to the grocery store and back.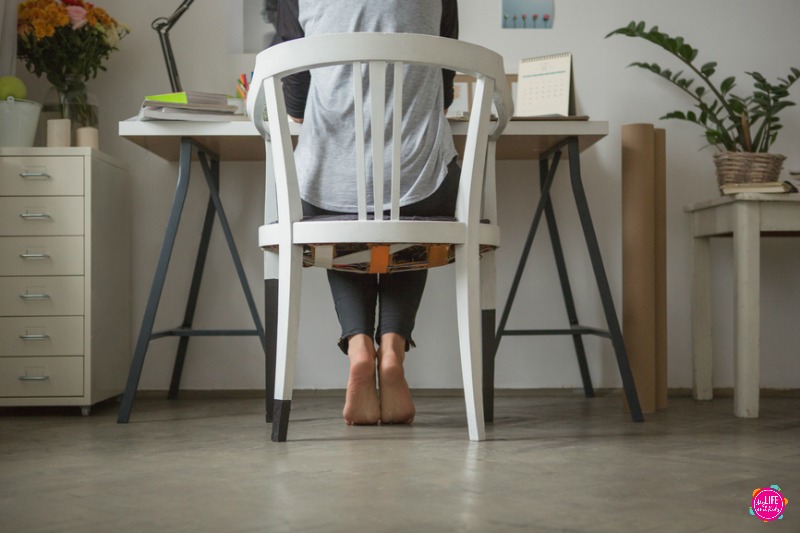 Those Mondays meant that I was free to spend the rest of the week outside of work enjoying my family – not trying to enjoy my family and do laundry, get groceries and clean. It made a huge difference in our lives.
Consider Part-Time Work
My sister-in-law is a pretty big deal at her job. Like – a seriously big deal. And she's able to maintain a part-time work schedule and still continues to get promoted. How is this possible? She's incredible efficient. When she's working, she's working. And the fact that she's able to produce twice the amount of work as her full-time counterparts means that the management could not care less that she's a part-time employee. She produces great results – and she (for the most part) is able to disconnect from work on Thursdays and Fridays.
Try a Condensed Work Week
A friend of mine works a full 40-hours a week, but she does it in four days. She works 10 hours a day for four days and then has every Friday off to clean, cook, do laundry, volunteer or – you know – read a book or something. Even better? Her office instituted "No Meeting or Email Fridays" to help support their multiple employees that don't work on Fridays. So she also doesn't have to worry that she's jeopardizing her career by missing important meetings or emails that come through on Fridays.
If you're one of those 70% of moms that's working, I highly recommend you read this article: Why the 9 to 5 Workday Is Dying for Women and learn more about how you can adjust your schedule to find more balance with your family and your job.
7 Tips for Working Moms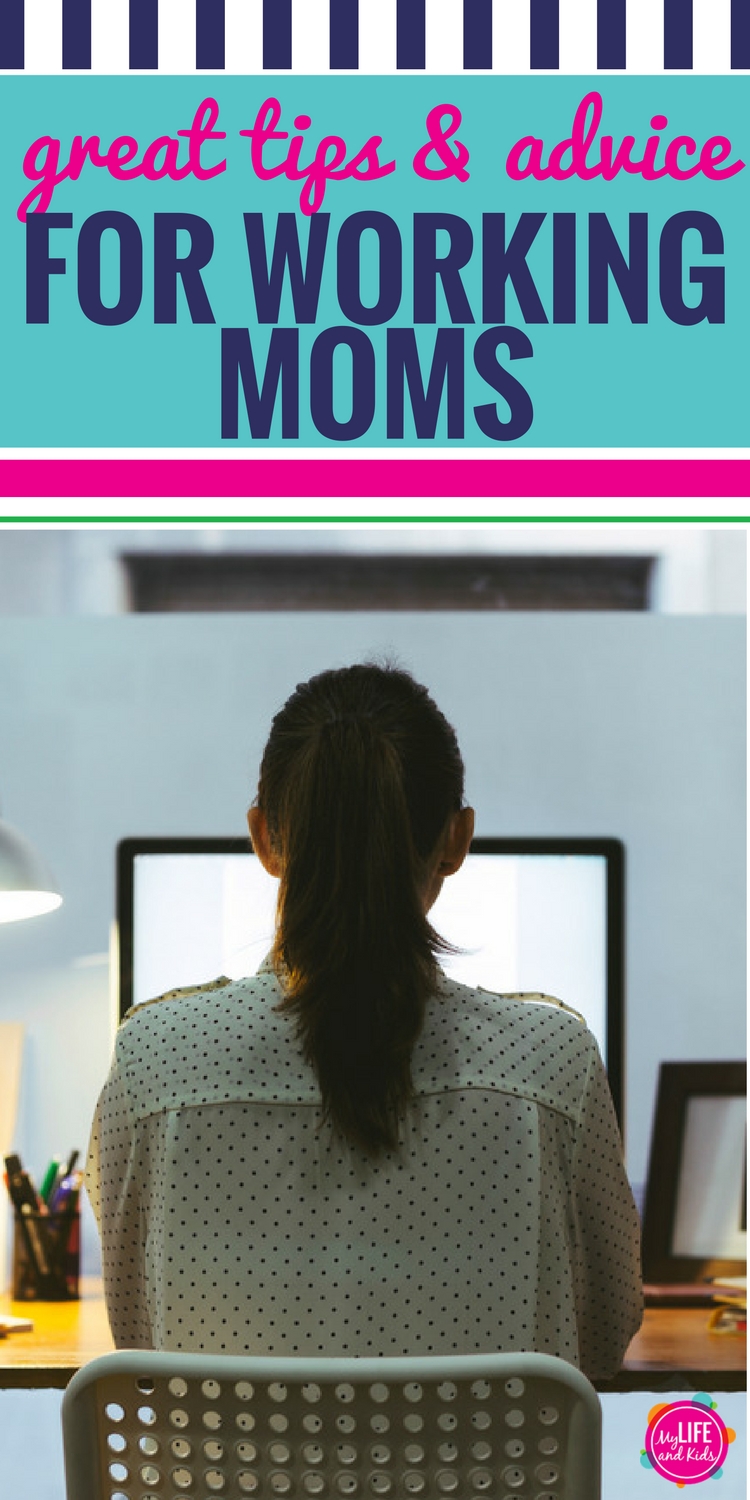 1. Take comfort in the fact that you are not alone. In fact, 70% of moms with kids under the age of 18 are working. (That's 31 million working moms that are striving for balance just like you.)
2. Push for flexibility. With 31 million working moms, chances are that your co-workers and maybe even the leaders in your company are working moms too. Talk to them and see what options are available to help you have more flexibility in your schedule. Maybe you work from home one day a week, or you leave the office every day at 3pm, but you're back online starting at 8 pm. Click here to read about other flexible working options that might make a difference for you.
3. If you have a partner, divide and conquer. It may seem like you're the only one that knows the right way to fold the laundry or buy the groceries. But working moms can't afford to also be martyrs. Sit down with your partner and divide up daily and weekly tasks to save everyone's sanity. And then actually let him or her DO those tasks. Their way.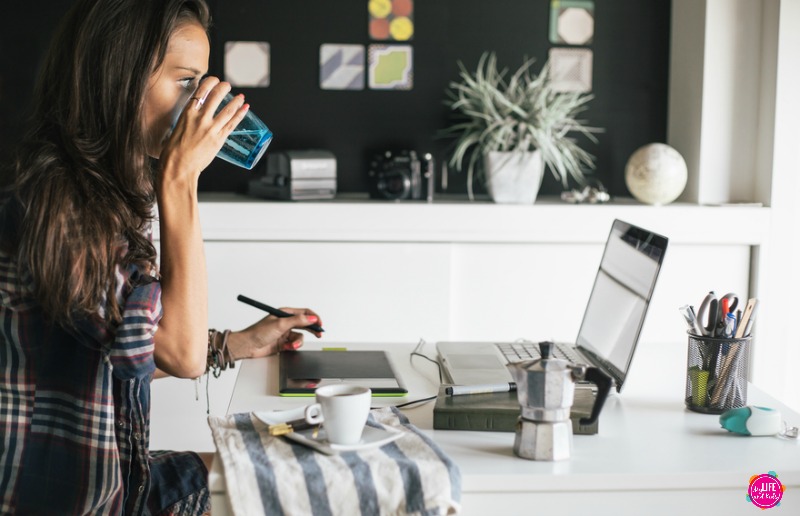 4. Consider shifting to part time work. Use the financial planning tools at Northwestern Mutual to see if switching to part time work is feasible for your budget, and then take steps to make it happen. This might mean a change in how you save or spend for awhile, but it could also mean a lot more balance for your family (especially if you're a total rockstar like my sister-in-law.)
5. Go to bed earlier. That probably sounds counter-intuitive, but getting just one to two more hours of sleep a night can make a huge difference in your productivity and performance. Getting more done AND getting more sleep? That sounds exactly like what I need!
6. Say no. You don't have to be an overachiever at work – or at home. Say no to leading that completely optional task force at work. Say no to heading up the largest fundraiser at school. We know you would totally rock both of those opportunities. But you don't have to. Know your limits and stick to them whenever possible.
7. Do your best to stay focused. When you're at work, be at work. And when you're at home, be at home. Avoid checking your work email and taking work calls whenever possible.
No matter what your schedule looks like, know that you are one of many working moms striving to do your best – both at work and at home. We're all in this together! And don't forget to click here to read more about how the 9 to 5 Workday is Dying for Women.
This is a sponsored conversation written by me on behalf of Northwestern Mutual. The opinions and text are all mine.