Looking for healthy comfort food? Waiting for spring is hard, but these comforting (yet healthy) dinner recipes help make the waiting a little easier. You can indulge without feeling too guilty, especially after the holidays. Am I right?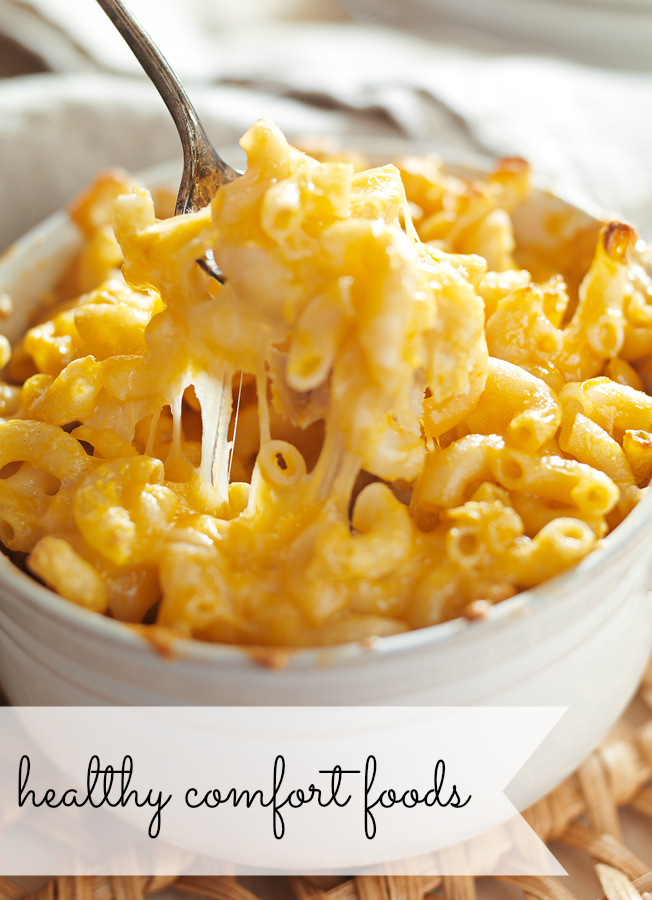 Healthy Comfort Food Recipes
1. Skinny Lasagna Rolls from SkinnyMS.
2. Slow Cooker Beef Stew from SkinnyMS.
3. Skinny Baked Broccoli Macaroni and Cheese from Skinny Taste
4. Broccoli-Rice Bake from Writes 4 Food
5. Portobella Mushroom Stroganoff The Good Hearted Woman.
6. Sweet and Savory Stuffed Pork Loin from Prevention
7. Low-Fat 3-Bean Chili from Spark Recipes
8. Minestrone Soup from Better Homes and Gardens
9. Best Chicken Noodle Soup from Better Homes and Gardens
10. Sweet Carrot Ginger Soup from LiveWell Colorado
11. White Bean Stew with Porcini and Winter Squash from Taste Williams-Sonoma
12. Tortellini-Vegetable Bake from Better Homes and Gardens
Looking For More Great Recipes?
Follow the My Life & Recipes board on Pinterest to find more amazing recipes!
Follow My Life and Kids's board My Life & Recipes on Pinterest.