Gift Ideas
The Grocery Shopping Hack that Will Make Your Life Easier
By |
Be sure to read this entire post, so you can enter to win nearly $300 in prizes!
A few weeks ago I hosted a Favorite Things party for a few of my friends and neighbors. It was on a Friday night at the end of a VERY busy week with work and kids.
And to be honest, I sort of forgot I was hosting it until the day before the party.
On Friday afternoon, two hours before my guests were to arrive, my husband came home from work to see the house looking like this.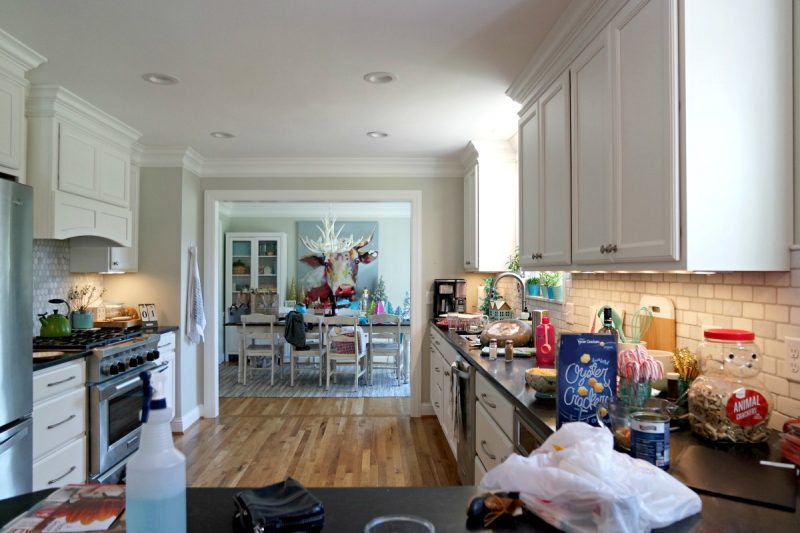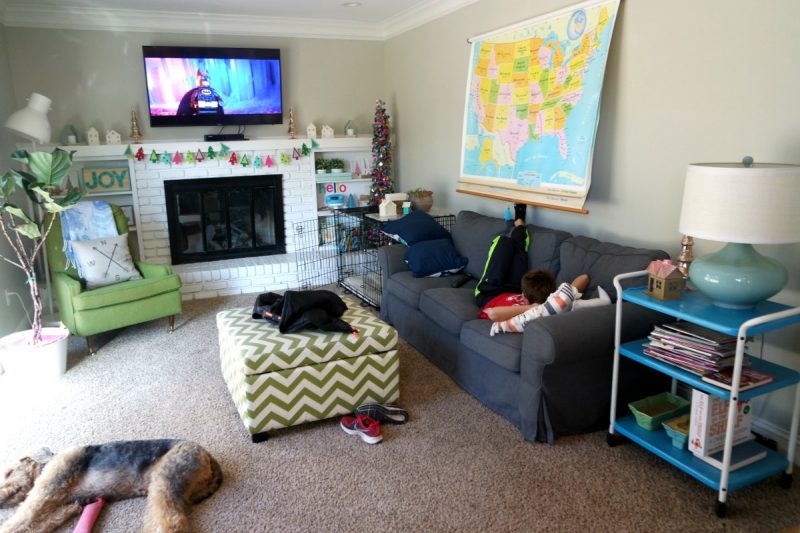 Nothing terrible, but definitely not ready for a holiday party. Especially since we didn't have any food in the house.
My husband started to panic a little, but I knew that I had everything under control thanks to Meijer's Home Delivery service, shopped by Shipt. I'm partnering with them for this post, but I've been using it on my own for months.
WHY I'M LOVING SHIPT
If you haven't tried Shipt yet, be prepared to have your MIND BLOWN.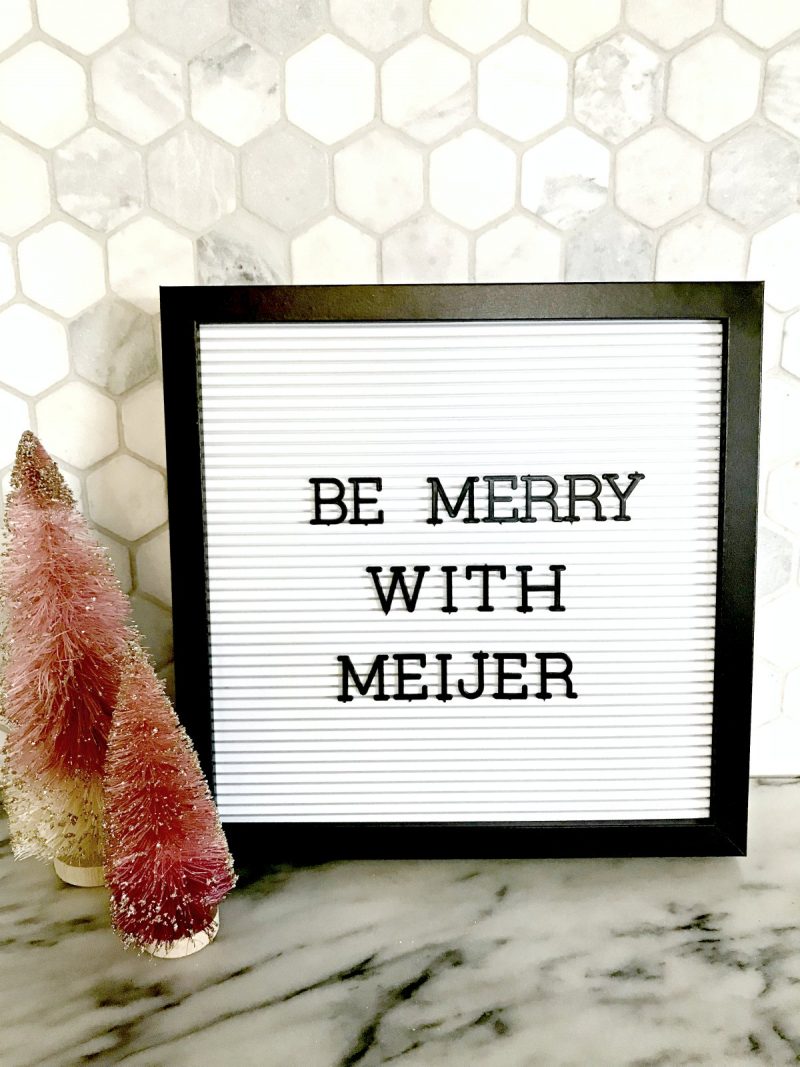 With same-day service, direct from your local Meijer and delivered to wherever you are, Meijer's Home Delivery service, shopped by Shipt, is the best way to prepare for the holidays. (Or just to avoid the hassle of grocery shopping on a regular basis.)
Yes. Someone else will do your shopping for you and deliver it to your kitchen counter.
Each week, I simply place my order on the Shipt website (or app), and a local Shipt shopper does my grocery shopping for me at Mejier and delivers everything directly to my kitchen counter.
On the same day.
I told you your mind was going to be blown.
My favorite part is that my Shipt shopper texts me when they start shopping, so if I need to add any last-minute items to my list, they can grab them for me before they leave the store. This has saved me so many times.
Michael Saves the day
My Shipt shopper, Michael, arrived right on schedule –  90 minutes before the party.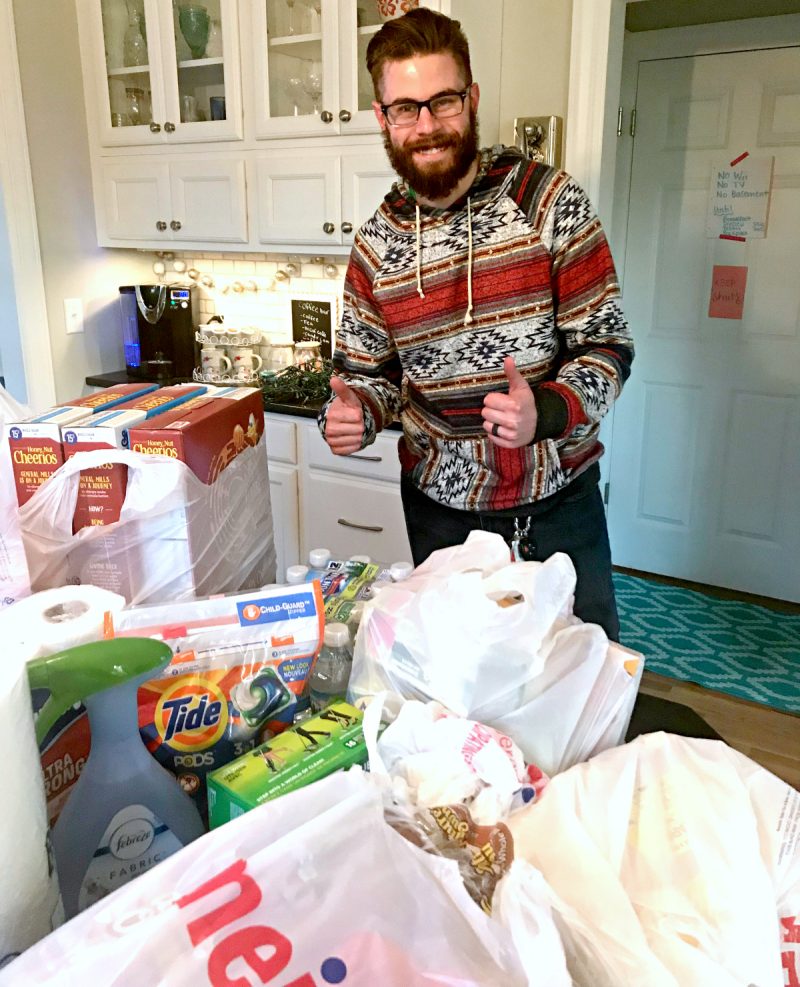 He delivered all of my groceries for the entire week, along with the food I would be serving at the party, plus several essentials.
I rely on Febreze, Tide, Charmin, Bounty and Swiffer to keep my home sparkling clean, and Shipt delivered them all.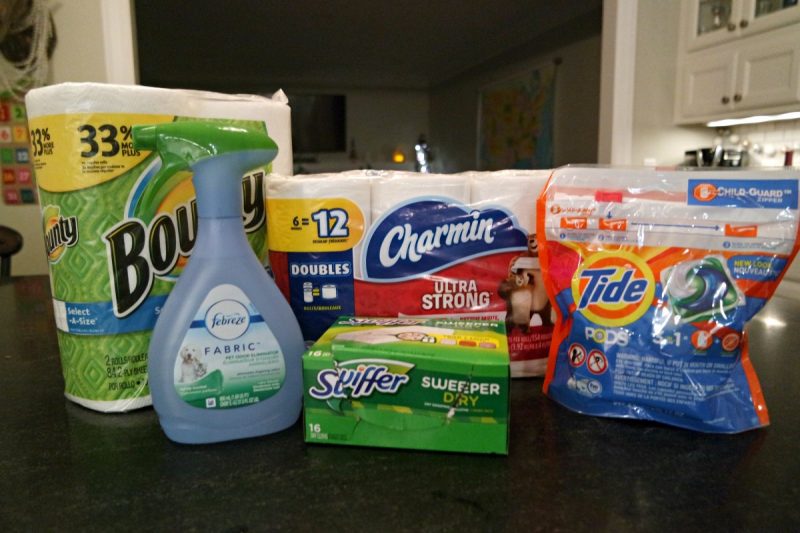 Miles swiffered the entire house, Alice restocked the bathrooms with Charmin and Simon sprayed Febreze, while I got to work creating the most amazing crockpot hot chocolate bar EVER.
There were candy canes for stirring, marshmallows (of course), whipped cream, chocolate sprinkles, as well as some whipped cream vodka for anyone that wanted to jazz it up a bit.
Seriously – this is the best hot chocolate you will ever have. Click here for the recipe.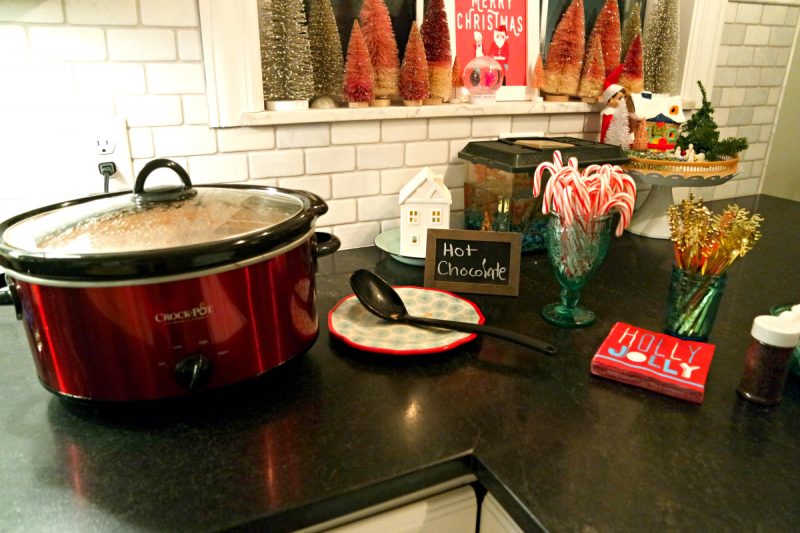 Just 90 minutes after my Shipt delivery,  my house was ready for the party, and my friends arrived.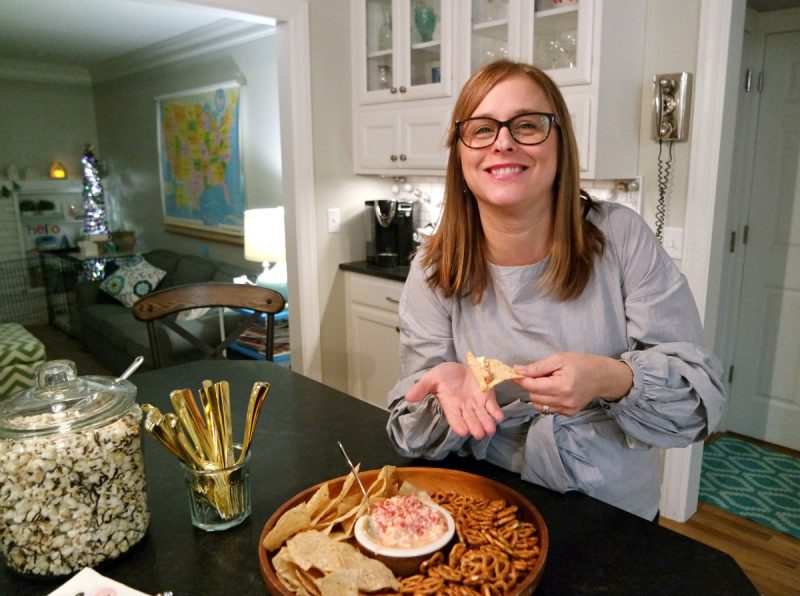 THESE ARE A FEW OF MY FAVORITE THINGS
I love a good favorite things party. Have you ever been to one?
Each guest chooses their favorite thing and brings three of that item.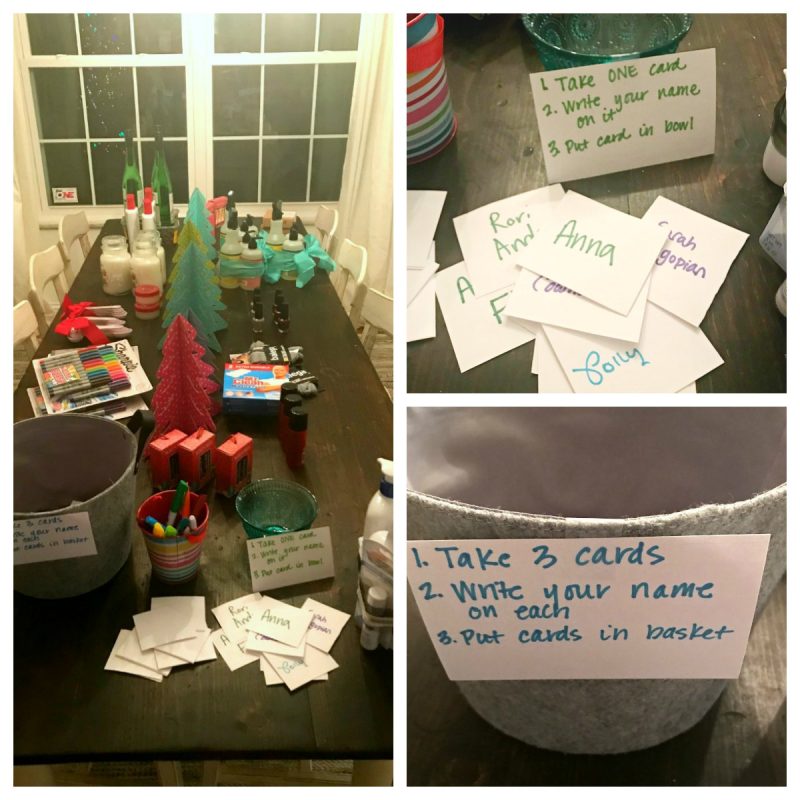 At the party, you explain why it's your favorite thing and then draw names for the three people that will take home your favorite thing.
Are you following this?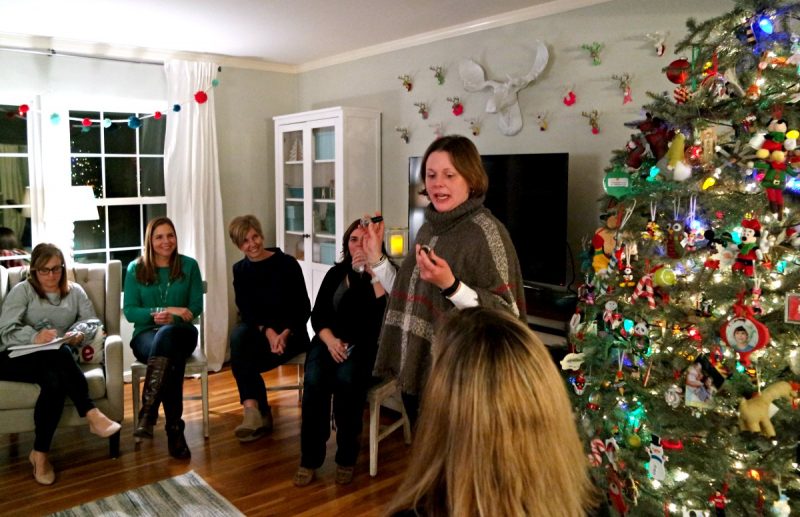 So you bring three of YOUR favorite things and take home three other people's favorite things.
It's not as confusing as it sounds, I promise. Click here to learn the full tutorial and some fun theme ideas.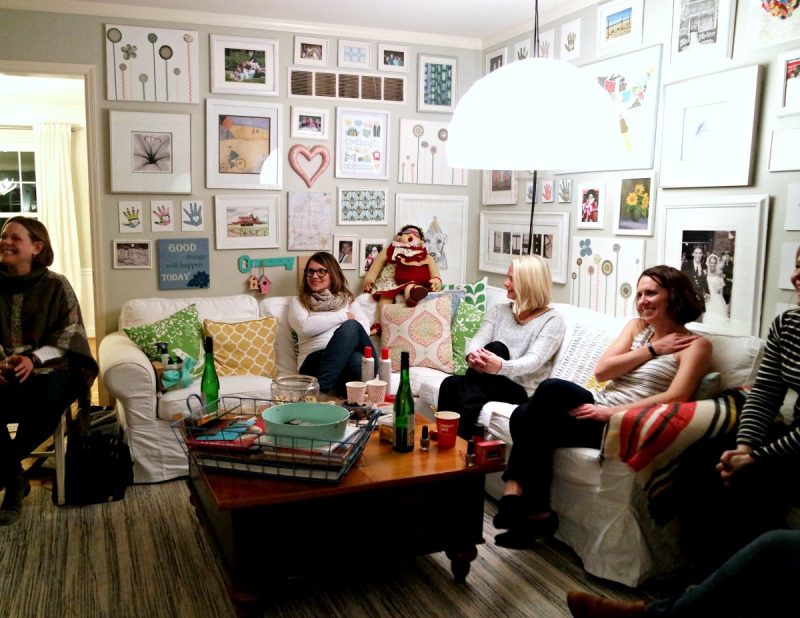 Write it down
One of my best "favorite things tips" is to have someone write down all of the favorite things at the party.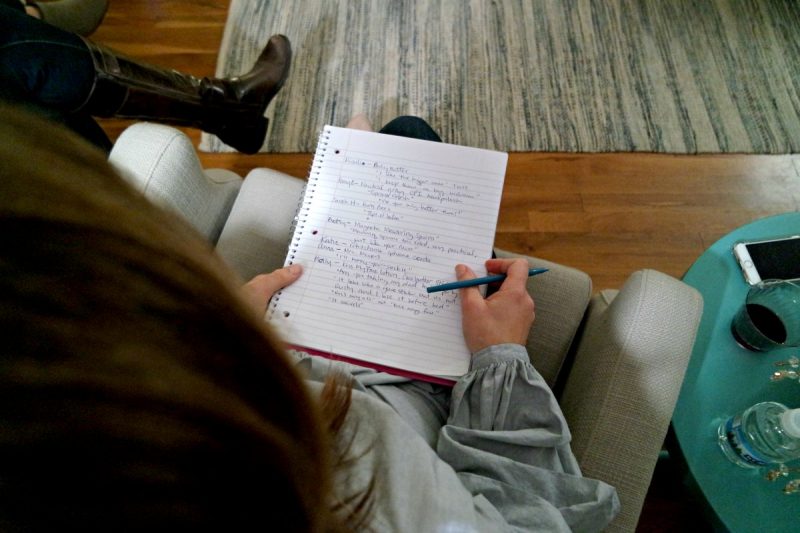 You can email the list to the guests afterwards, and everyone has a great resource for future gifts.
One of our rules was that everything needed to cost $10 or less. I've been using this list for stocking stuffers and teacher gifts this year. Such great ideas!
Shipt Could Be One of Your Favorite Things
Whether you're cleaning up around the house for guests, or just need to restock the pantry, you can have all your essentials delivered right to your door with Meijer's Home Delivery service, shopped by Shipt.
And I have TONS of fun offers so that you can give it a try.
ENTER TO WIN A $200 GIFT CARD + ONE FREE YEAR OF SHIPT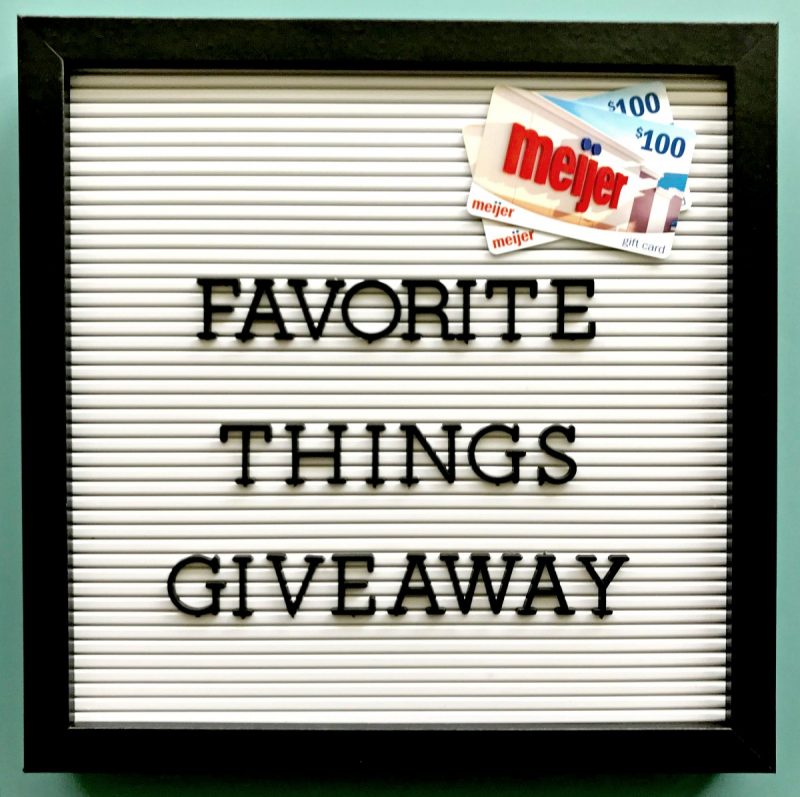 Complete the form below to enter to win a $200 Meijer gift card and a one-year Shipt subscription (valued at $99).
Plus, two additional winners will receive a one-year subscription to Shipt!
To enter, simply use the form below to tell me what you would do with the time you save by using Shipt. Take a bath? Try some yoga? Create the ultimate hot chocolate bar? There are NO wrong answers here!
If you are not able to see the form, click here to enter.
Giveaway ends at 11:59 pm on 12/20/2017.
This is a sponsored conversation written by me on behalf of P&G. The opinions and text are all mine.
Pin It!