Breakfast
Granola Protein Breakfast Muffins
By |
I'd like to introduce you to my all-time favorite recipe – Granola Protein Breakfast Muffins (with Greek Yogurt Glaze).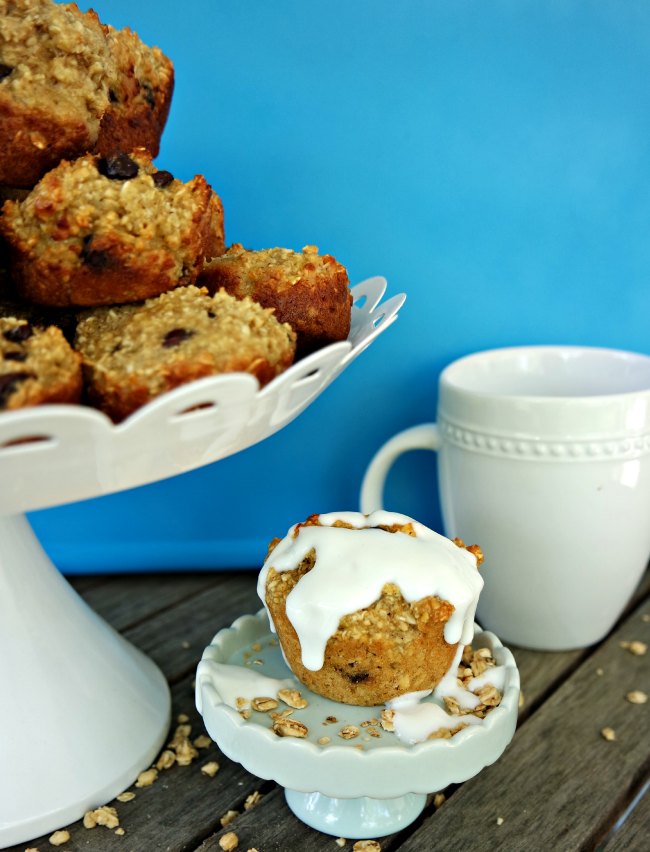 I eat two for breakfast every single morning.
I pack them in my kids' lunches.
My kids know they can help themselves during snack time.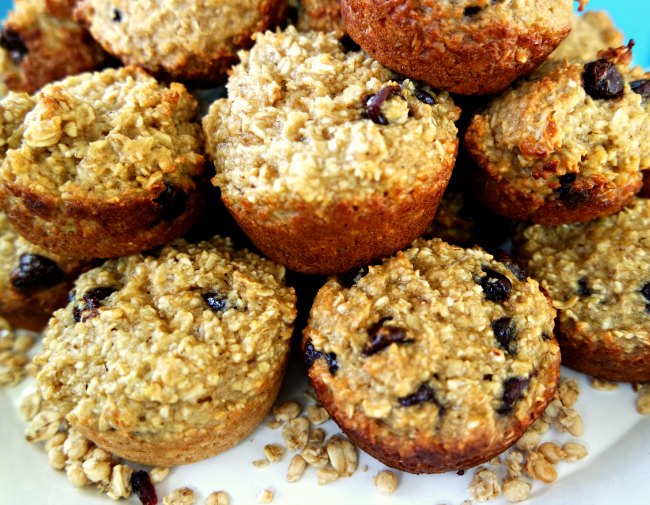 It's a healthy, protein-filled snack that I can feel really great about eating – and serving to my kids.
Not only is it healthy – it tastes amazing.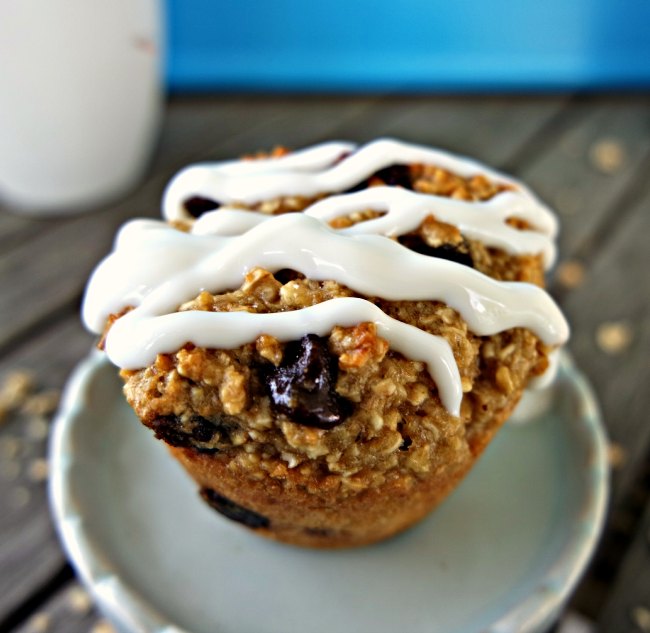 I cook up a mega batch every month and pop them in the freezer. At the start of each week, I take a batch out of the freezer and keep them in the fridge.
They're especially a lifesaver on busy mornings when we don't always have time to sit down to eat breakfast.
And I love being able to grab a bag of granola protein muffins to take with us to track meets and soccer games – they're the perfect post-game snack for everyone!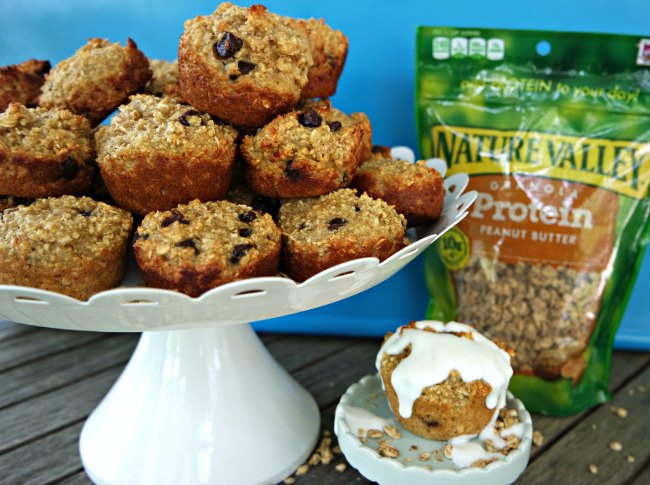 (And did I mention how simple they are to make?)
I've been making them for nearly two years now, so when Nature Valley asked me to share some of my favorite ways to cook with granola, I had to laugh.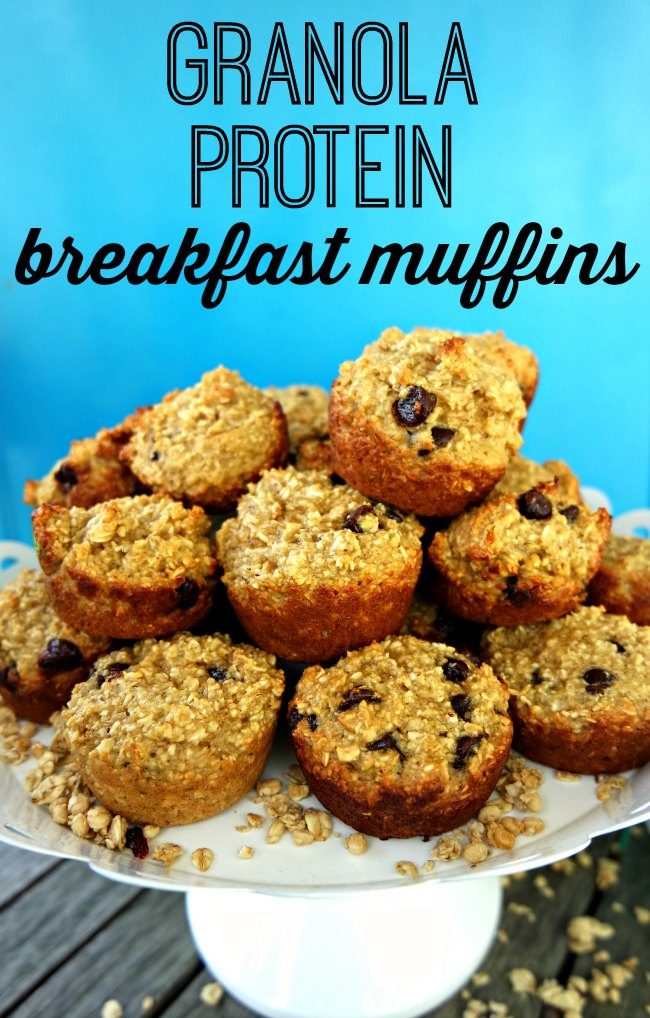 Granola Protein Breakfast Muffins
Ingredients
1.5 cups old fashioned oats
1 cup plain Greek yogurt
2 eggs
1/2 cup honey
2 tsp baking powder
2 T ground flax seed
1 tsp vanilla
1 cup Nature Valley™ Protein Granola
Chocolate chips, nuts, berries – optional
Directions
1. Preheat your oven to 350 degrees. Grease your muffin tins (or use liners.)
2. Toss your oatmeal into a food processor or blender. Because this recipe doesn't use flour, the ground oats serve as your base. Blend until they're a flour-like consistency.
3. Mix all ingredients together in a large bowl.
4. You have total control of the flavor of your muffins based on which flavor of Nature Valley™ Protein Granola you use.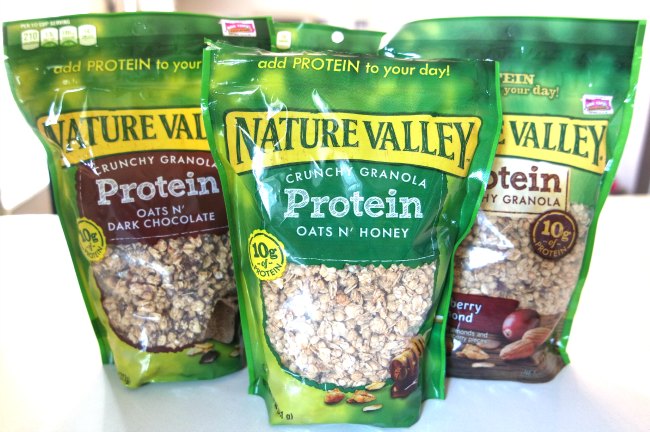 My son prefers peanut butter. My other son likes oats 'n honey. My daughter is an oats 'n dark chocolate fan, and I'm partial to cranberry almond. The choice is up to you – they're all delicious!
5. Spoon into muffin tins.
6. Bake for 10 – 15 minutes depending on what size muffins you make. Makes 12 muffins.
Drizzle with Greek Yogurt Glaze (see recipe below). Eat immediately, or freeze for later. Enjoy!
Greek Yogurt Glaze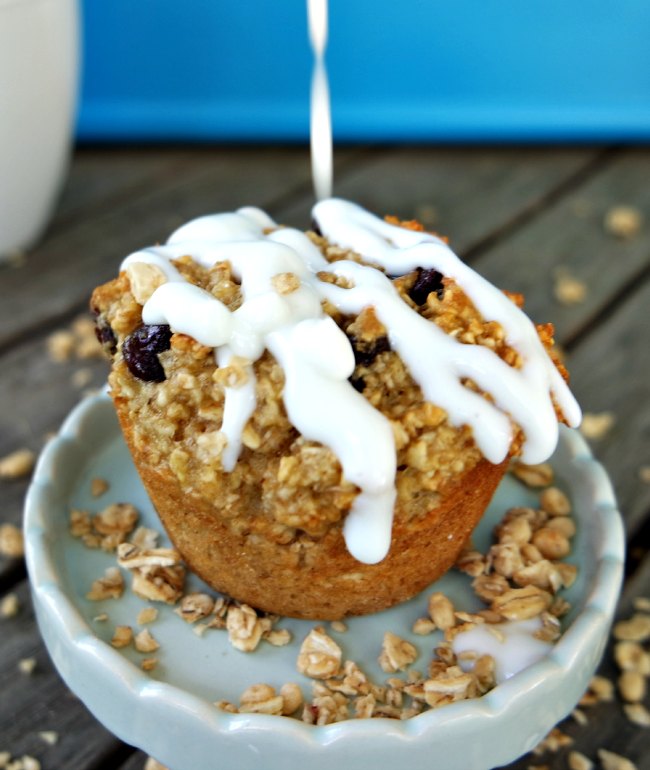 Ingredients
1 cup Greek yogurt
1/2 cup powdered sugar
Directions
Whisk the yogurt and powdered sugar together and drizzle on your muffins.
Hint: I like to fill a squirt bottle with the glaze and keep it in the fridge. That way when I freeze my muffins or don't eat them right away, I can just add a little to the top of each muffin as they're eaten.
Be sure to visit Nature Valley™ Protein Granola online and on Facebook for more great recipe ideas and to see how you can incorporate Nature Valley™ Protein Granola into your every day meals.
This is a sponsored conversation written by me on behalf of Nature Valley Protein Granola via Burst Media. The opinions and text are all mine.