Back to School
A Guide for Grandparents: Helping Your Grandkids Celebrate Going Back to School
By |
Hey Grandma and Grandpa! We know you're excited for your grandkids to start another school year, so we compiled a list of special things grandparents can do to help celebrate the back-to-school season. Whether you live in town or out of town, you'll love these ideas (and your grandkids will too)! While some of them involve special gifts, several of them won't cost you a dime.
A Guide for Grandparents: Helping Your Grandkids Celebrate Going Back to School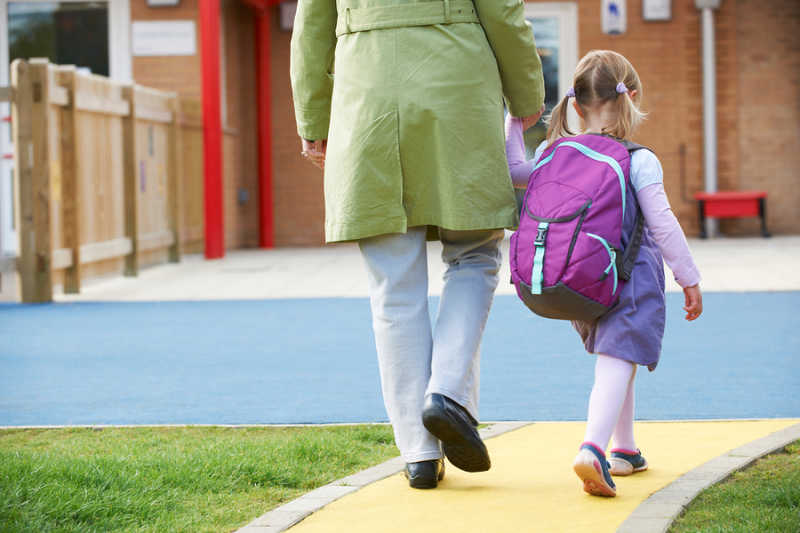 Start a new Tradition
If you live nearby, start a tradition of dinner at Grandma and Grandpa's house the first Friday after school starts. You can let the kids choose the menu or just order pizza. Call it your back-to-school party, and make sure that NO PARENTS ARE ALLOWED. A night at Grandma and Grandpa's house celebrating the week is a great way to kick off the year. Here are a few games you can play.
Meet them at the Bus Stop
My mother-in-law comes to the bus stop in the morning on the first day of school. She hasn't missed it once in six years. The kids wait eagerly for her arrival. She oohs and ahhs over their first day of school outfits, makes sure that the parents are in the pictures too – and then stands with me and cries after the bus leaves – because who can believe that they're another school year older already?
This first day of school picture is courtesy of my mother-in-law! Our oldest had already left on the middle school bus.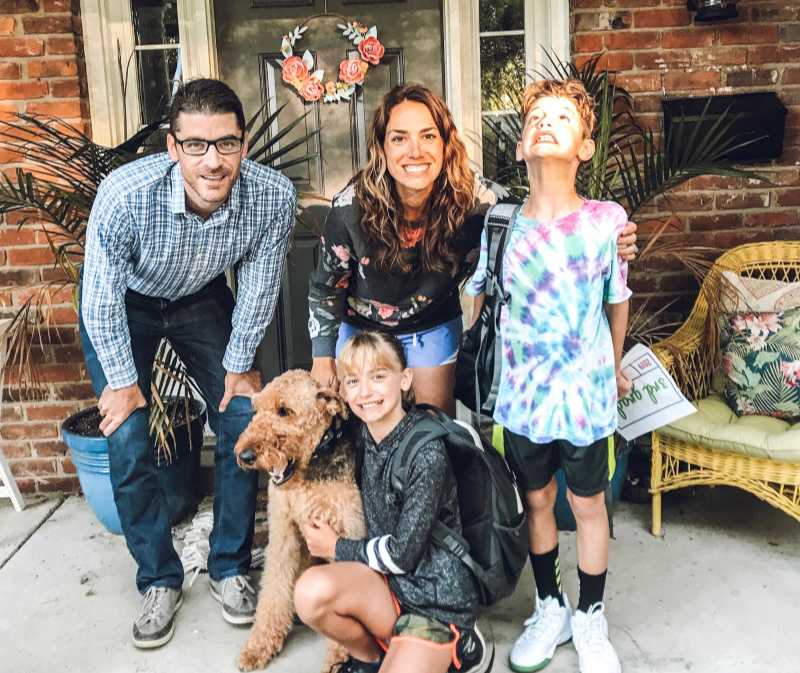 Pre-Write Lunchbox Notes
Write 10 – 20 lunchbox notes in advance and give them to Mom or Dad to slip into packed lunches every week or so. A note from Grandma or Grandpa is sure to be a fun surprise at the lunch table – even better if you can include a fun joke.
Buy them something for their backpack
Mom and Dad have probably purchased all the school supplies your grandkids need, but there are other backpack necessities!
You won't find this on the school supply lists, but my kids LOVE to have a pack of Boogie Wipes® saline nose wipes in their backpacks. Boogie Wipes® are saline-infused tissues, and my kids love them. My kids use them for everything from blowing their nose to wiping something sticky off the seat of the bus, and they love them because they smell amazing. I love them because they're made with natural saline, aloe and chamomile.
You can click here to purchase them online.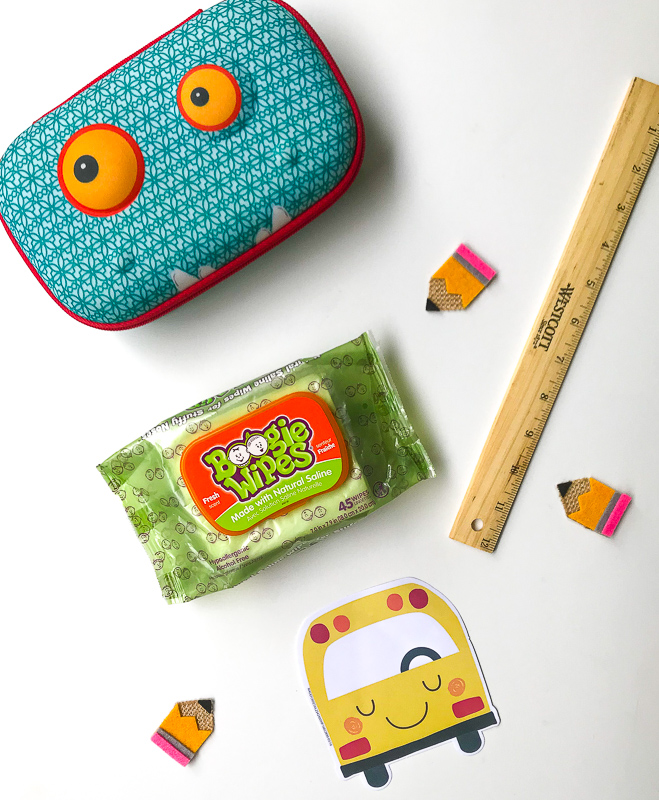 Take them School Shopping
My mom likes to take the kids shopping individually to pick out a special shirt for back-to-school. My daughter always comes home with something covered in glitter or sequins or sparkles because it's completely her choice.
Drop off Cookies
Our neighbor always goes to the local bakery and picks up cookies for the kids to eat after school on the first day. His kids are all grown up, and his granddaughter lives out of town, so he loves to spoil the neighbor kids instead.
Face-Time
Make it a point to Face-Time your grandkids after school on the first day to see how their day went, what their teacher said and who they sat with at lunch. (Here are some questions to get you started.) Chances are they'll tell you more than they told their parents.
Whether you write the kids a letter every year before school starts, take them school shopping or have a full-blown back-to-school dinner at your house, your grandkids are sure to feel extra special when you help them celebrate the back-to-school season.
Learn More About Boogie Wipes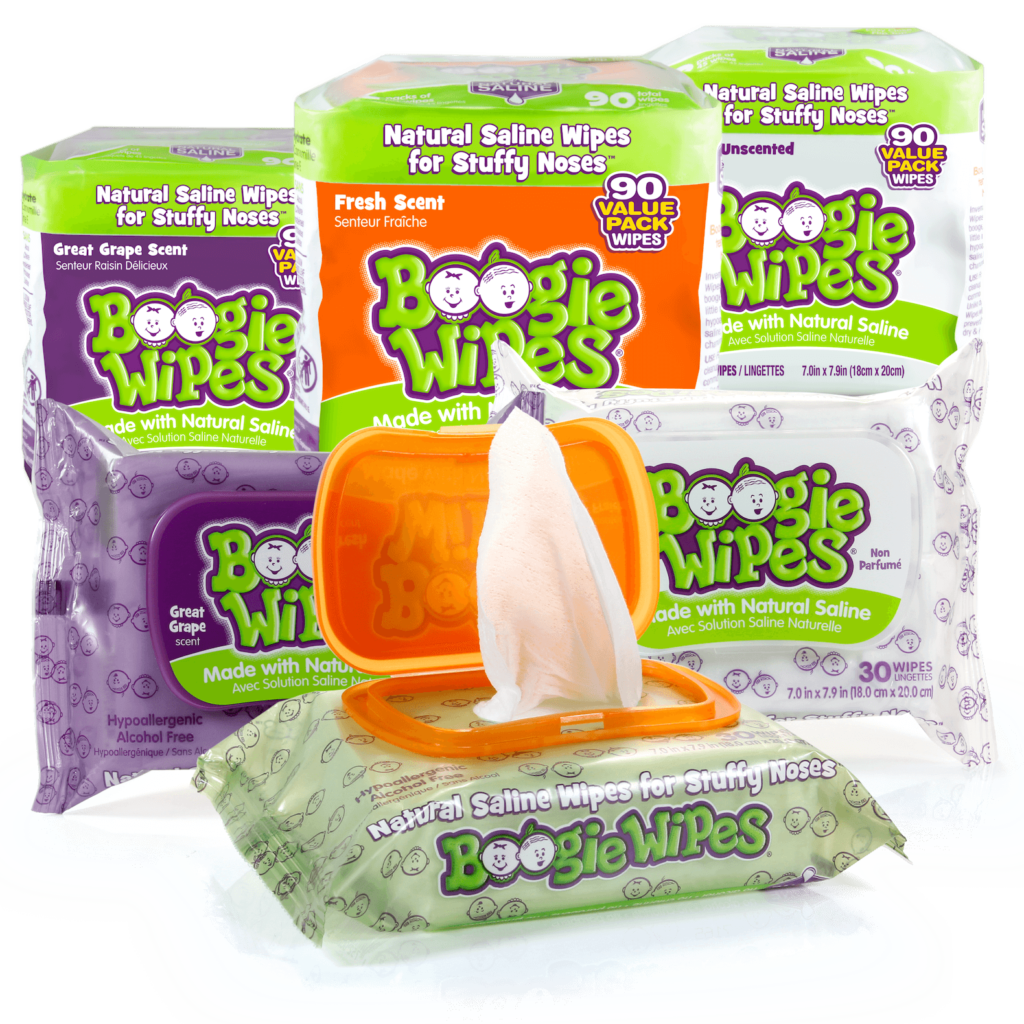 Recommended by parents and pediatricians alike, Boogie Wipes are a gentle, easy alternative to dry tissues, and can soothe even the most tender noses. Since their patented formula contains natural saline, these wipes are great for all ages.
Simple and fun, these kid friendly wipes encourage kids to blow their own nose. Boogie Wipes products are safe for all kids and were created by moms for moms.
Click here to buy some for your grandkids today.
More Tips for Grandparents
Are your grandkids not school age yet? Click here to read my letter to all grandparents.
This is a sponsored post. All opinions are my own.