Mom Life
How to get your kids to eat dinner (without whining)
By |
I have three kids that love to complain about dinner.
My green beans are too hot.
My green beans are too cold.
He's looking at me.
This smells bad.
I used to like this, but now I don't.
I'm not hungry anymore (but can I have a snack?)
It's enough to make a mom crazy. Or at least to reconsider this whole idea of sitting down together as a family to eat.
So I did what I always do in situations like these – I turned to my friends, my neighbors and Pinterest to help me find a solution to ending the dinner complaints.
I didn't want to resort to feeding them bowls of cereal for dinner every night just to quiet the complaining, but I knew that what we were currently doing wasn't working either.
Here are a few solutions that we've found that work for us: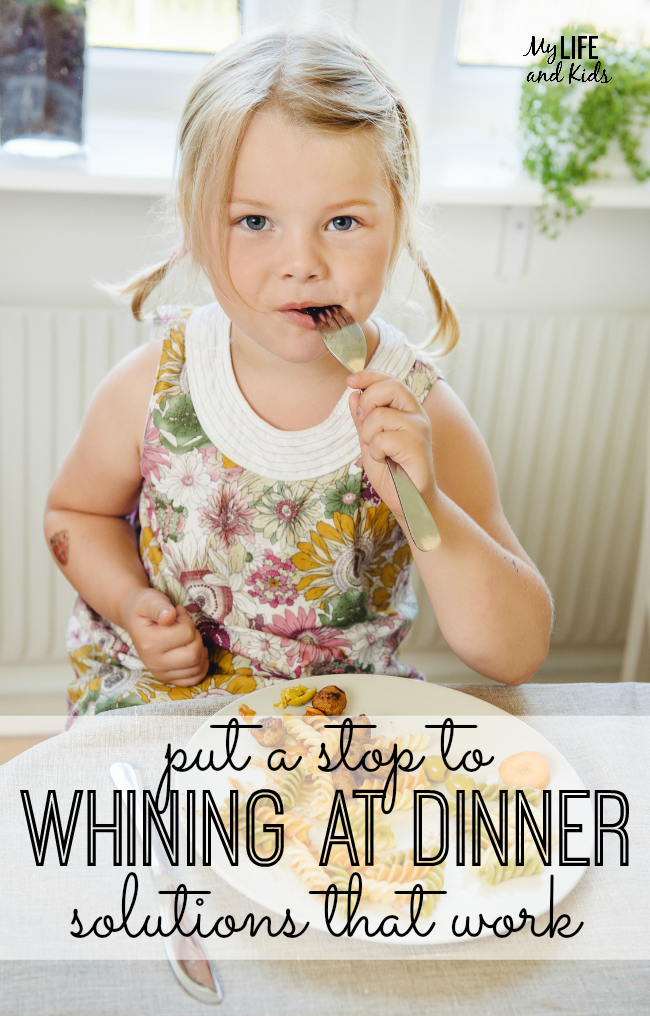 1. Kid Choice Night
Once a week, the kids get to pick what we have for dinner. They take turns each week, and they have a list of meals that they can choose from.
Sometimes we have breakfast for dinner.
Sometimes it's hotdogs on the grill and sometimes it's homemade pizza. Last week, our 6-year-old surprised us by choosing salmon. Once a week, the kids get to pick, and the parents are not allowed to complain (even though I don't like salmon one bit).
2. Set Clear Expectations
Before each meal, I remind the kids of what our expectations are during dinner. This one general reminder keeps me from having to repeat myself 20 million times throughout the meal.
It's amazing how much more fun it is to eat as a family when my husband and I aren't having to say "Sit down." "Eat your vegetables." or "Stop looking at her." all meal long.
3. One bite of everything
I used to try to implement a very strict "eat everything on your plate" policy. Plates full of cold broccoli and rubbery chicken would sit at the table for hours after dinner was over, and every time the kids said they were hungry, I'd point to their plates.
A quick not to my mother – calm down. You used to do this to me, so please don't cry for your poor grandchildren. And – let's be honest – I did this all of three times.
Obviously, this strategy totally backfired on me in so many ways. First of all, by the time they were hungry enough to eat their dinner, their dinner was barely edible. I mean – I wouldn't even eat that stuff. Secondly – when they didn't eat before bed, they were in my face at 5 am because they were STARVING.
I'm all about natural consequences, but this was just way too much for me.
So now we have a one bite rule. They're required to take one bite of everything on their plate before they can be finished. We always have a little snack before bedtime, but in order to get that snack, they have to at least try their dinner. And – surprise, surprise – most of the time they like what they tried enough to eat most of it anyway.
4. Serve at least one thing they actually like.
Depending on how picky your kids are, that might be harder than it seems. But we've definitely found that giving them one thing with each meal that they actually like makes a huge difference in how they approach the rest of the meal.
In our house, most nights, that means I'm serving up a side of Ore-Ida® fries. We're having grilled salmon, steamed brussels sprouts and crunchy bread? Yes, and we have a side of Ore-Ida® fries to go with that.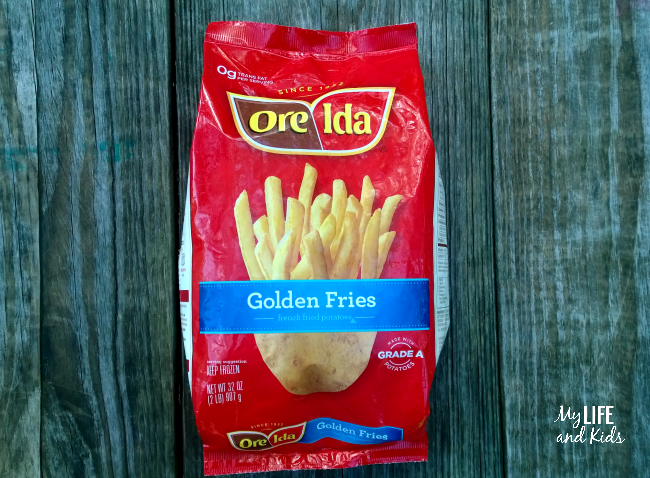 First of all, my kids love them (and I do too). Secondly, they're fast and convenient. Just grab them out of the freezer, toss them in the oven, and they're ready when dinner is. And finally? They're made from 100% fresh American grown potatoes – and that's quality that I feel good about.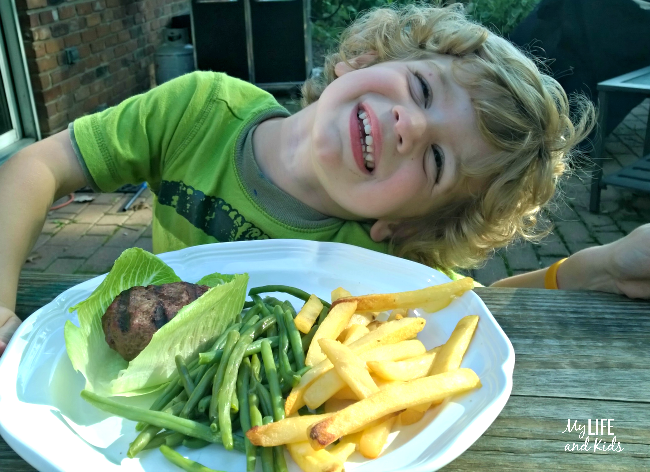 You know what else I feel good about? How many green beans my kids will eat when they know it will earn them a second serving of Ore-Ida® fries!
5. Have fun
Tell funny stories about when they were smaller – like the time they dumped their peas on the dog or the time that they got a Cheerio stuck up their nose or that year that they insisted on wearing a green wig.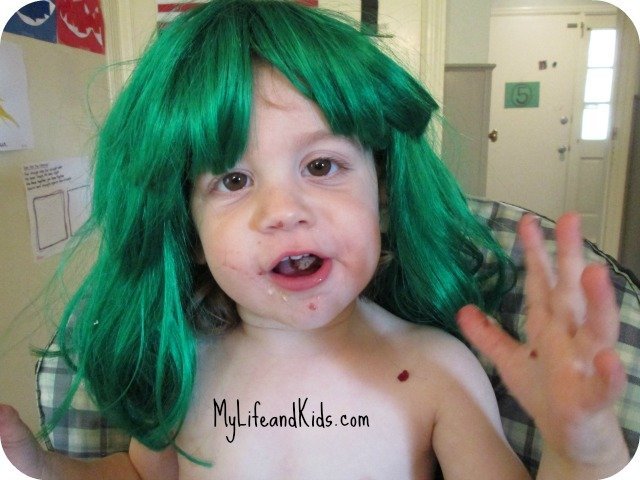 Tell stories about your day and ask them questions about theirs.
Meal time is so much more fun and less stressful when it's about the conversation – and not about what is or is not being eaten.
More and more, we're seeing that our kids are enjoying the conversation so much that they don't even realize they're eating their vegetables until they're nearly gone.
Ore-Ida® uses only 100% fresh, American grown potatoes for their French Fries and Tater Tots. It's quality you can feel good about, and the convenience you need in your busy life. Visit http://www.oreida.com for more great recipe ideas and to learn more!
This is a sponsored conversation written by me on behalf of Ore-Ida. The opinions and text are all mine.