Laughs
Get it Done Before Midnight, Or Else…
By |
For as long as I can remember, my great grandmother (who is now 105!) has been terrifying me just before New Year's Eve. She swears up and down that the state of your house and yourSELF at the stroke of midnight is how things will be for the majority of the coming year.
This means that I run around like a crazy person the week after Christmas trying to make sure that all of my laundry is clean, folded and put away. My house must be spotless. And I usually try to exercise on New Year's Eve day just in case that helps.
And don't even get me started on the personal grooming. Not only do I shower and wash my hair, I make sure that every hair on my body is shaved, trimmed, plucked or otherwise tended to before midnight hits.
It's a busy week to say the least! (I'm Greek, remember…)
Nearly 10 years ago, as we were in the middle of a 12-hour drive to our New Year's eve party, I realized that I had a mustache. I totally freaked out and forced Even Steven to stop at a drugstore in the middle of nowhere so that I could Nair it off in the car.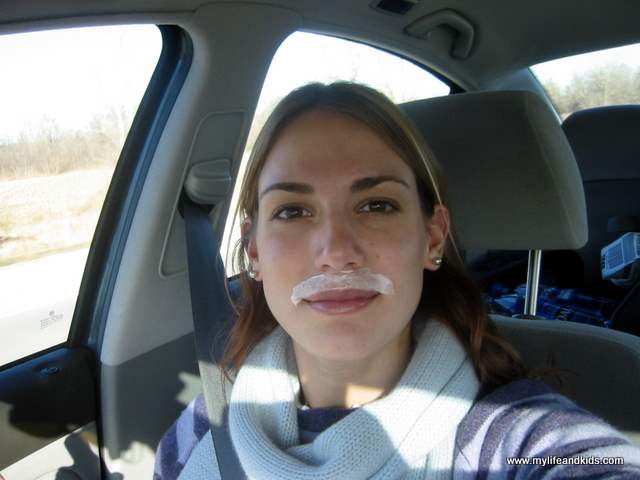 This was the face Even Steven made.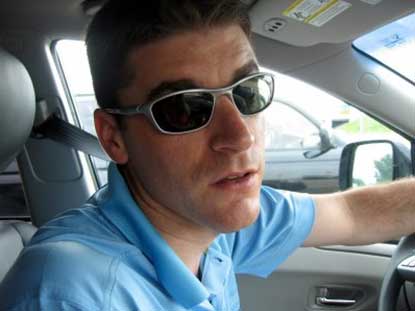 But he obliged for fear that I would be gross and hairy for the majority of the coming year if I didn't get this taken care of.
This year – things aren't going so well. My house will be clean at some point on New Year's Eve – but no guarantees that it will remain that way until midnight. My laundry will be clean and put away at some point during that day – but somehow I know a full load will appear before midnight. My Christmas tree will still be up. There will most likely be a pile of clutter on my kitchen counter. There will definitely be fingerprints all over my windows. And, of course, my ugly kitchen floor will still be ugly.
But – I'm planning on shaving my legs and I won't be pregnant – so that's definitely something!
PS – This picture was taken on New Year's Eve last year. I made this face just after Even Steven said, "This will be your last time ever being pregnant on New Year's Eve!"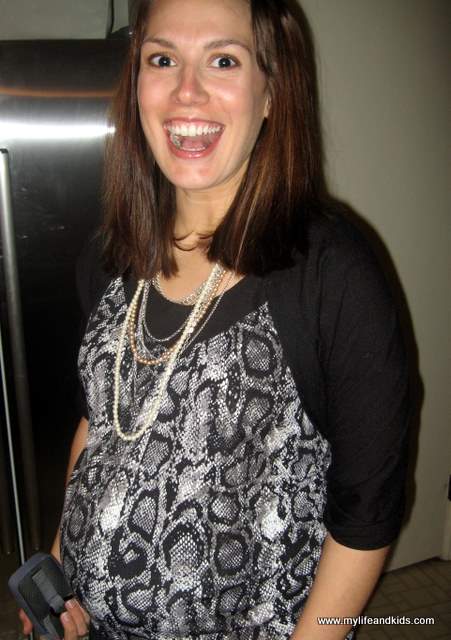 What are you hoping to accomplish before midnight on New Year's Eve?