Mom Life
Funny Face Alice
By |
We made the decision for me to quit my job and stay home at the end of 2010.
Miles was 2, Alice was 1 and I was several months pregnant with Simon.
But it was still a huge decision – mainly because I loved my job. I loved the people I worked with, I felt challenged with my work (in a good way!), and I never dreaded going to work. Seriously – I was one of those lucky people that absolutely loved what I was doing and who I got to work with.
But in the fall of 2010, it became pretty clear we needed to make a big change for Alice.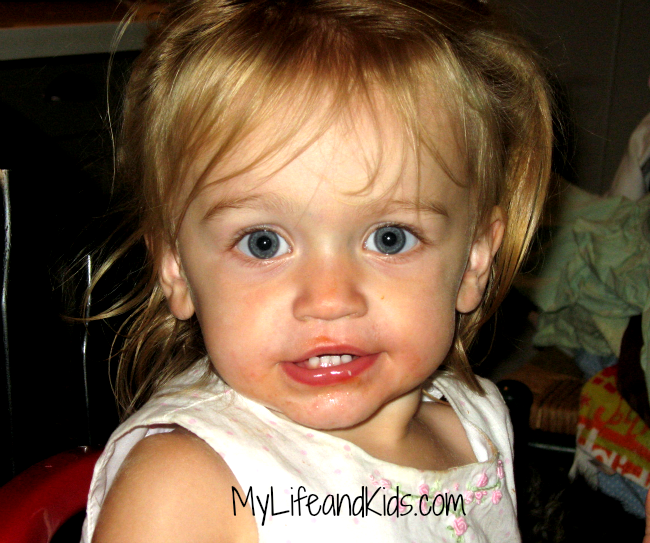 She was getting fevers frequently. They'd shoot up to 105 degrees, and stay there for 4 – 5 days at a time. With most of the episodes, we'd end up at Cincinnati Children's for bloodwork, urine cultures and chest x-rays – only to find nothing wrong with her.
When she was healthy, she still wasn't happy. Our days would begin with a 30-minute drive to daycare, where I'd drop Miles and Alice off by 8 am every morning. As long as Alice's favorite teacher, Cheryl, was there, then she would be okay at drop-off. If Cheryl wasn't there, Alice would scream and cry and beg me not to leave her.
Our days would end with me picking up the kids at 5 pm every night, with Alice crying, most of the 40-minute-drive home.
And then crying during dinner.
And then asking to go "night night" by 7 pm.
The poor thing was exhausted and miserable most of the time.
At first I thought that was just Alice's personality. She was colicky as an infant, and I thought she was just turning into a feisty toddler. I even convinced myself that maybe we wouldn't have a close mother/daughter relationship. My mom and I are best of friends, so I was sad that Alice and I weren't close, but I didn't think there was much I could do about it.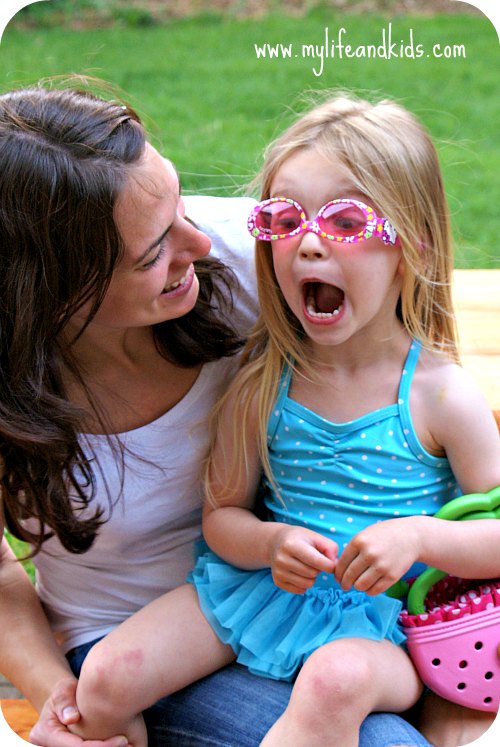 I know it sounds crazy NOW to think that I couldn't change my relationship with my 18-month-old daughter, but that's how it felt at the time. If she didn't have a fever, she was just flat-out grumpy.
She didn't really want anyone to touch her, she didn't want hugs, she rarely laughed. We did have good times here and there, but for the most part, Alice wasn't very much fun to be around. (Sorry Alice!).
Towards the end of September, Alice was getting fevers every 10 – 14 days. Even Steven and I were doing everything we could to juggle taking vacation days from work so that someone could stay home with her – and still keep up with our jobs.
We were at Children's countless times for countless tests.
Finally the answer became crystal clear…
Our pediatrician, in the kindest and most delicate way possible, asked if there was ANY WAY we could get her out of daycare. She firmly believed that Alice's response to any kind of virus was to develop a high fever. And she believed that if we could get her away from daycare, she'd stop getting such frequent fevers.
At the time, I was already several months pregnant with Simon, and we had known that it wouldn't make sense financially for me to continue working with three kids in daycare. We had talked about other childcare options, but we hadn't discussed anything seriously, and we hadn't made any decisions.
I had never felt a strong desire to stay home with our kids. I loved my job, and sometimes, I honestly felt that daycare was probably doing a better job than I could anyway… At least they were trained to take care of kids.
But as soon as our pediatrician asked if there was any way Alice could stay home, the decision was made. I gave my three weeks notice the following Monday, and officially became a stay-at-home mom in November of that year.
At first we were hoping that my staying at home would keep Alice from getting fevers. (Which it has, for the most part.)
What we didn't expect was the incredible change in her personality. Our unhappy, grumpy and fussy child changed into this hysterical, loud, happy exuberant little girl.
She has a great sense of humor.
She laughs all the time.
She LOVES to be hugged, rocked and snuggled.
Within two weeks of me being home, Alice was a different child. I was shocked – and SO happy! And I've been meaning to write about this for the blog so that I don't forget what a difference this decision has made in her personality.
Some days staying at home are more challenging than others (especially when it rains)!
But I haven't doubted my decision for a second. Because every day at home grants me big smiles and laughs from our funny-girl Alice.
I firmly believe that my daughter needed me, and I'm so glad and grateful that I am able to be here for her. (And – of course – for Miles and Simon too!)