4-year-olds
Fun Winter Craft for Kids – Water Bottle Snowman
By |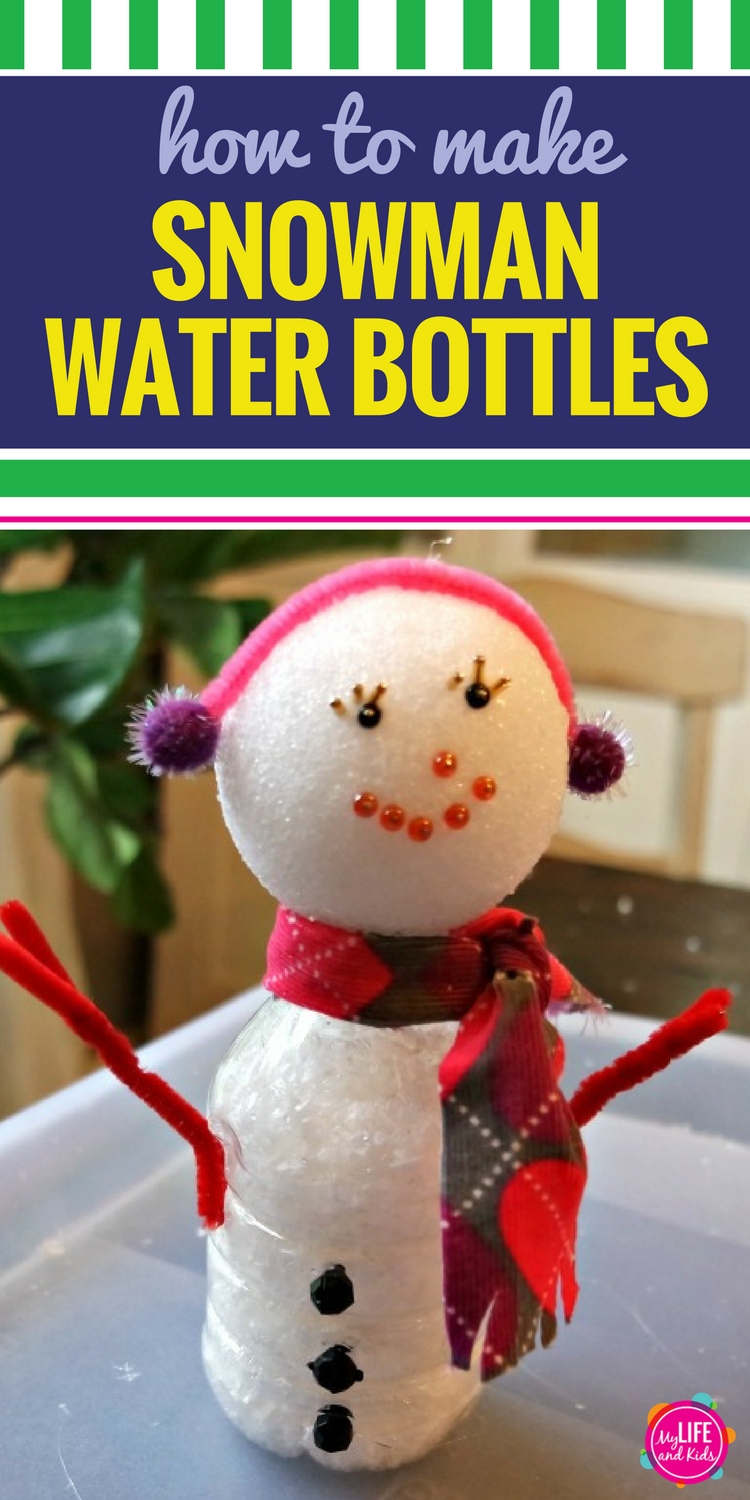 Every now and then, it's fun to take a break from the busy-ness of life and spend a little time crafting with my older two kids. We used to spend hours at the dining room table coloring, drawing, painting and making messes.
But as these two are getting older, our time creating is becoming less. We're spending our time at the dining room table doing homework or eating or we're not at the table at all.
So we took a break and spent an afternoon making these water bottle snowmen.
Aren't they so cute? The snowmen, not my kids. Well, my kids are super cute too. So – aren't they ALL so cute?
These snowmen are simple and fun to make. Just follow the steps below to create your own.
SUPPLIES: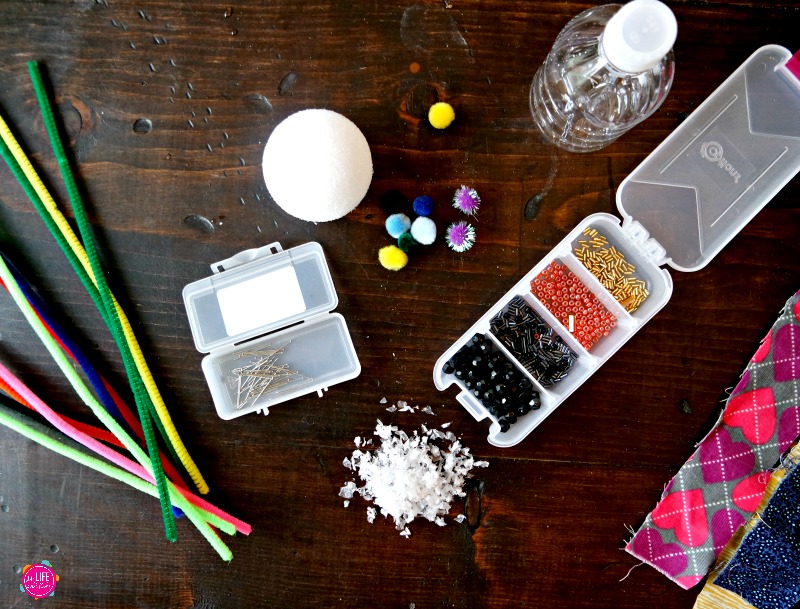 Empty water bottle
Pipe cleaners
Pom Poms
Pushpins
Styrofoam ball
Strips of fabric
Beads
Fake snow
Glue gun or glue
Make the Face
First, use pushpins to secure beads to the styrofoam ball to make your snowman's face.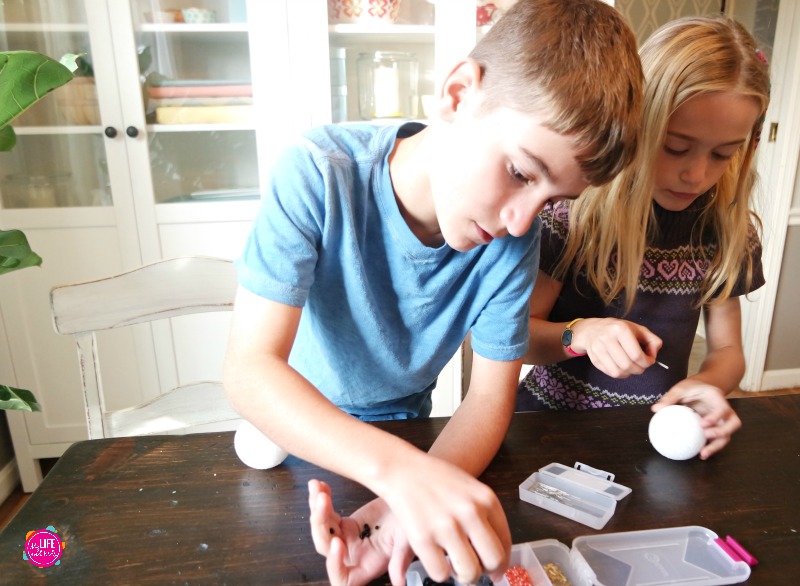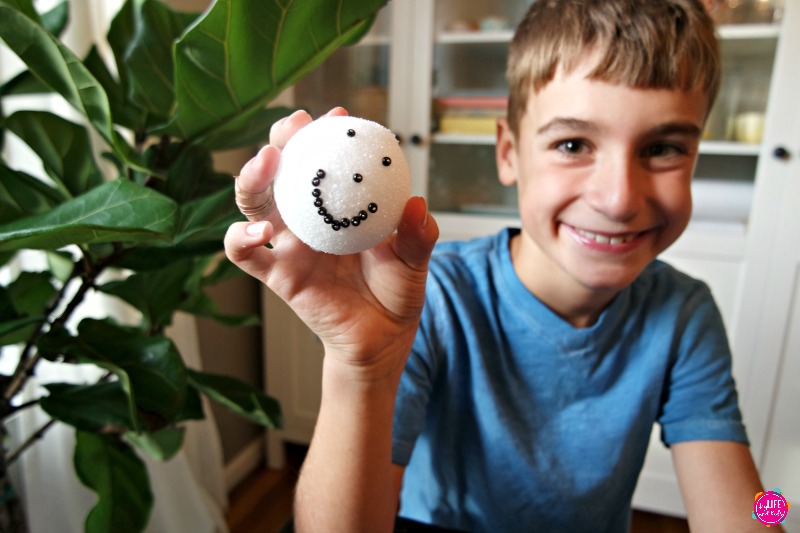 Let your kids get creative. They can add eyelashes, rosy cheeks or experiment with the expression on their snowman's face.
Add Earmuffs
Use a piece of pipe cleaner and two pom poms to add earmuffs. Secure with a hot glue gun or glue.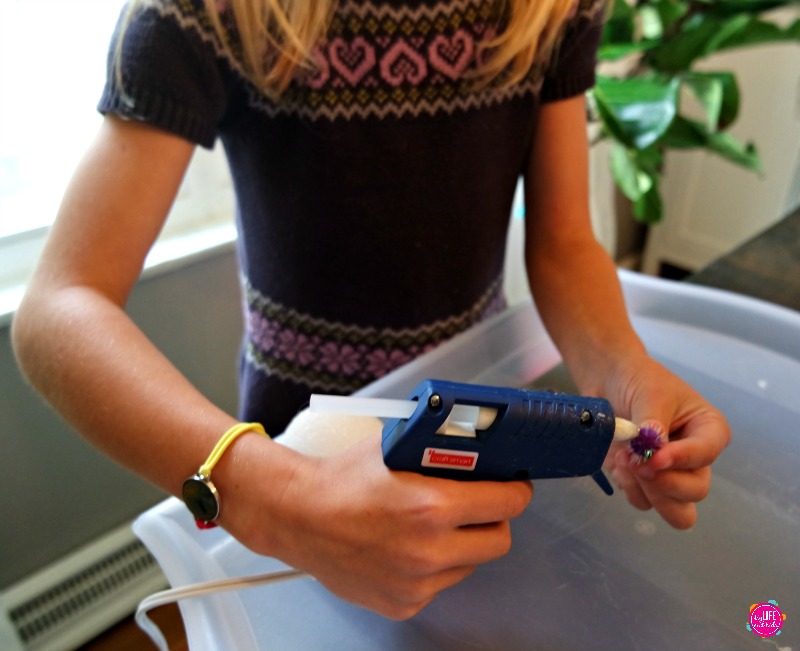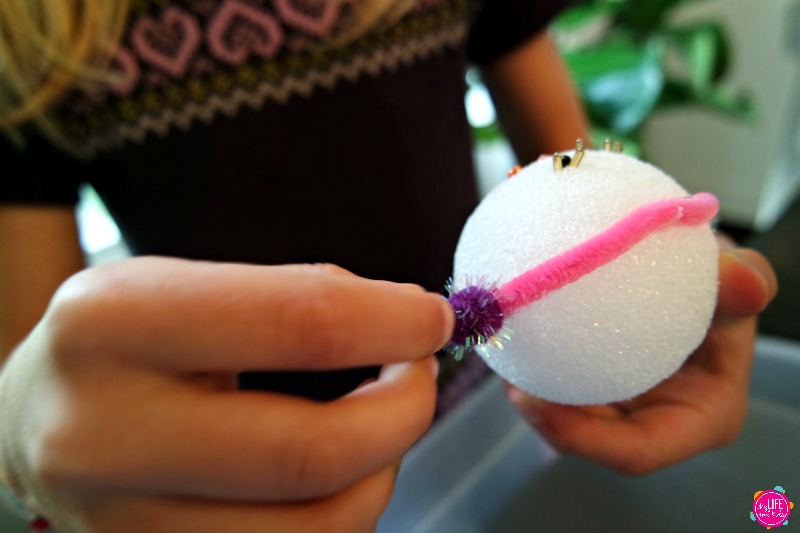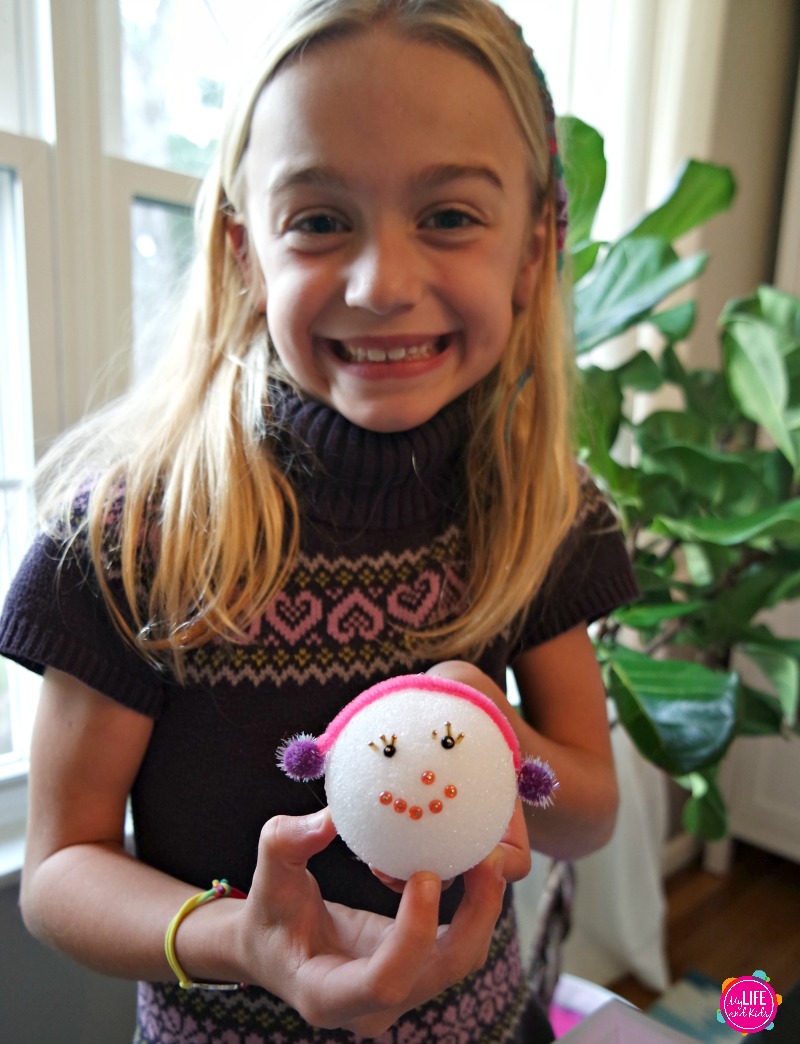 Add Snow
Fill your empty bottle to the top with fake snow.
This was by far the messiest (and most exciting) part for my kids. We used fake snow that is made for village scenes and sold at craft stores around the holidays. You could also use epsom salt. And, if you're feeling really brave, you could sprinkle in some glitter.
We tried using a funnel and even a folded piece of paper to add the snow as cleanly as possible. In the end, my kids decided it was most fun to use their hands.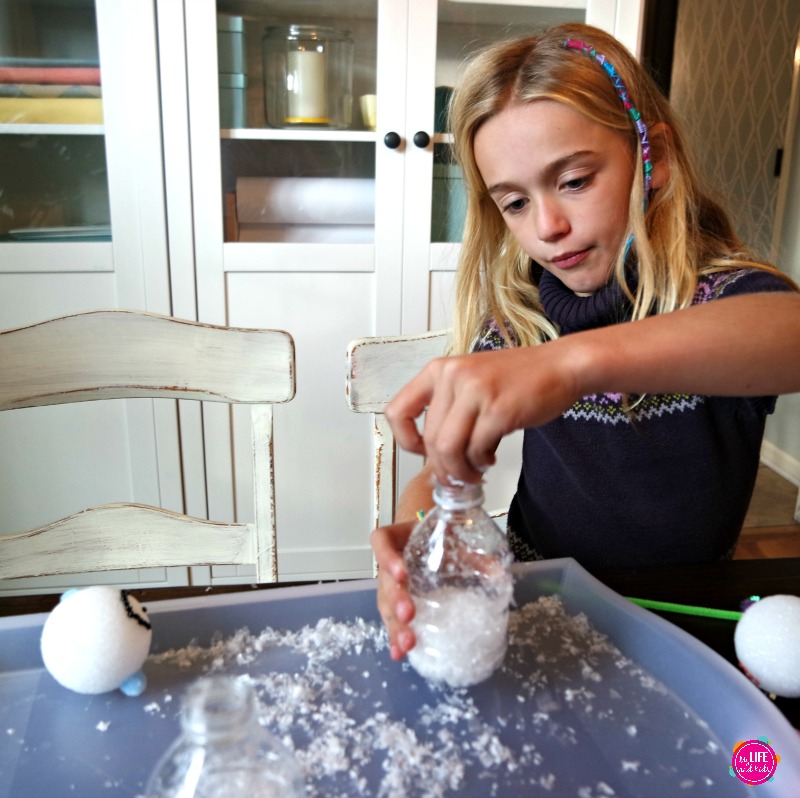 Secure the Head
Press and twist the styrofoam ball onto the top of your empty water bottle (without a cap).
Remove the ball, and you will see indents that looks like this: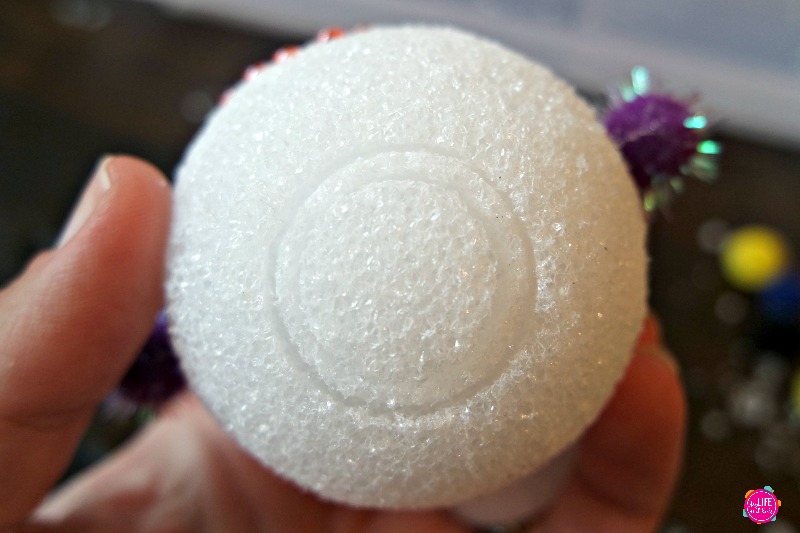 Add glue to those indents, and press and twist the styrofoam ball back onto the top of your empty water bottle to secure it.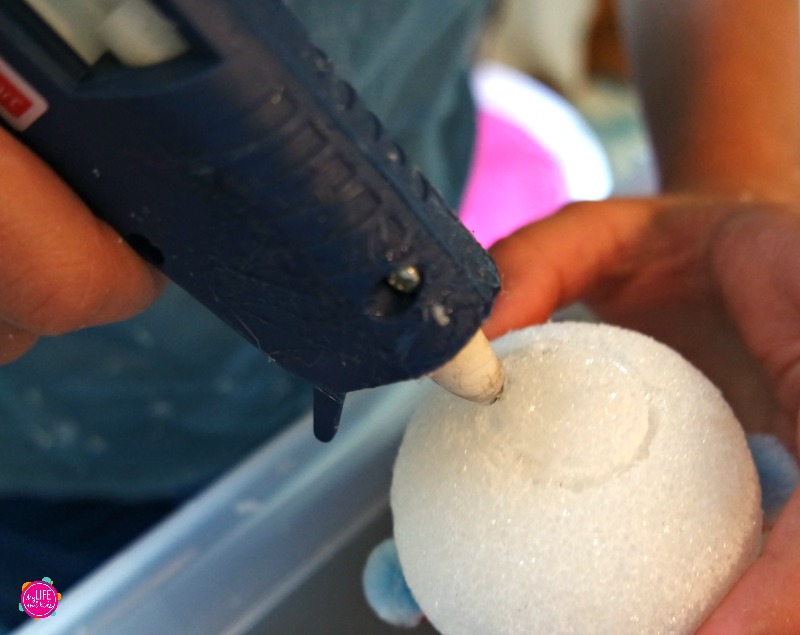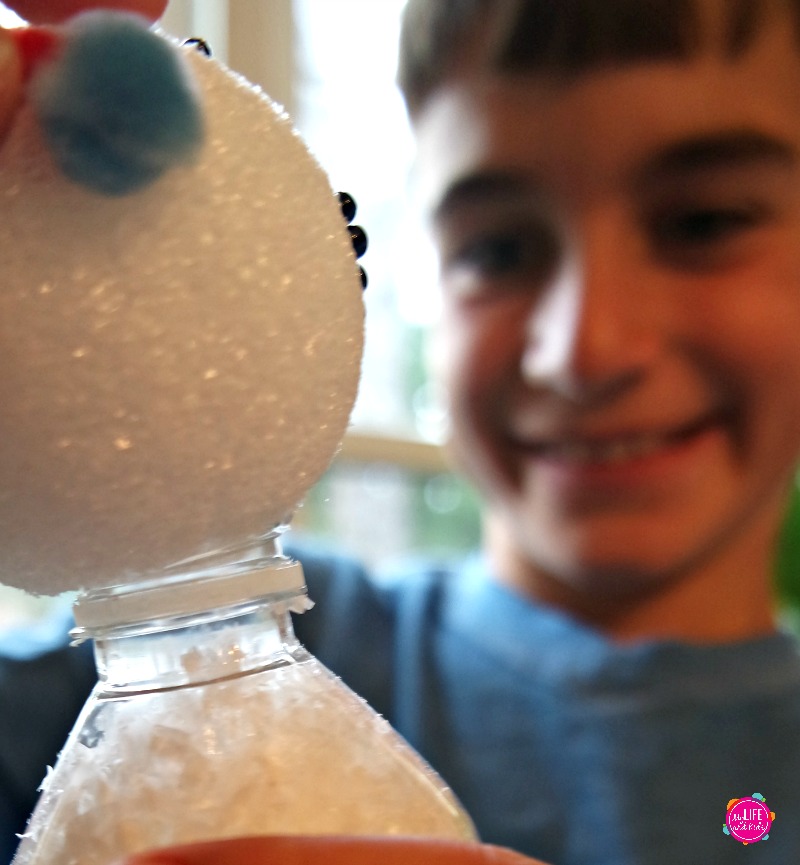 Tie on a Scarf
Use a strip of fabric to tie around the bottle to add a scarf. This will also help the head and the body look more connected.
Cut fringe on the ends if desired.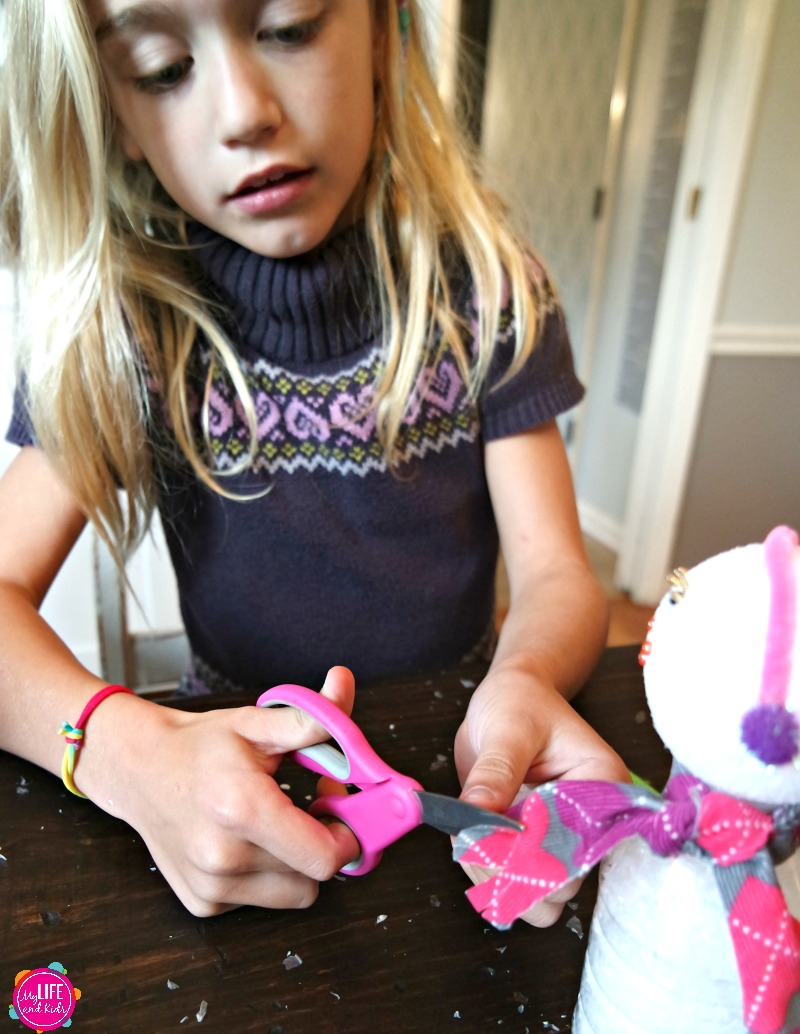 Add Arms
Cut two pipe cleaners to the length that you want your arms. Then cut two smaller pieces, and twist them onto your arms to create a hand.
Glue both arms to the sides of your water bottle.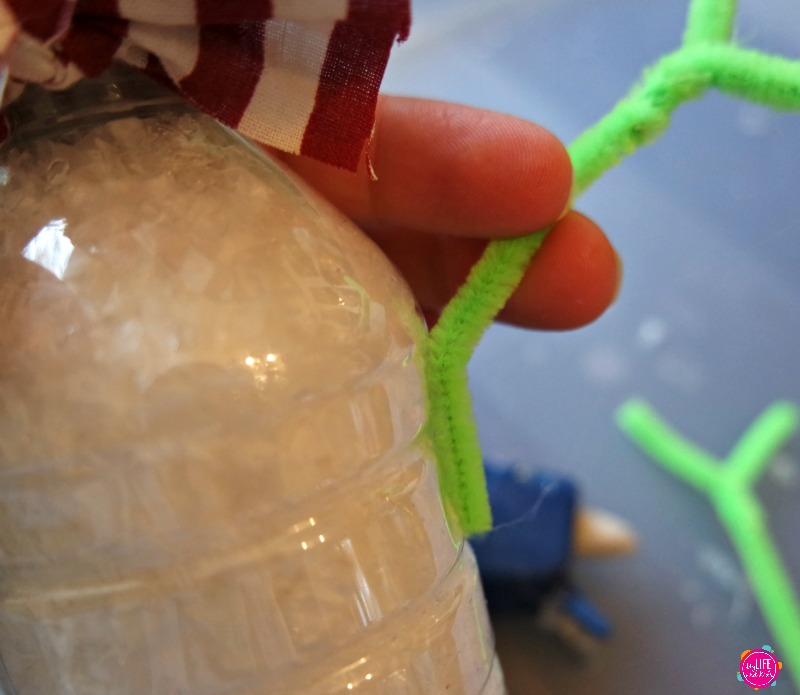 Add Buttons
Glue beads onto the front of the water bottle as buttons.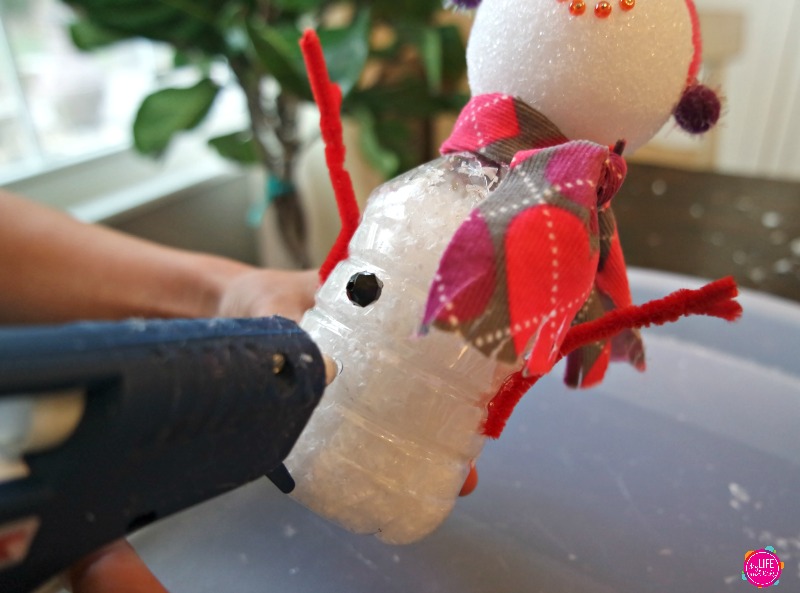 And you're finished!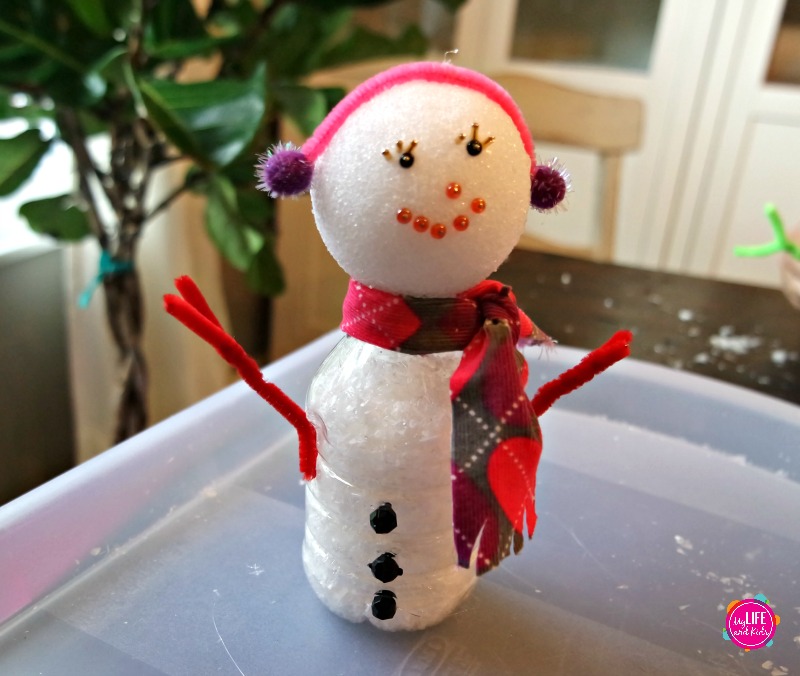 Available in eight different holiday and winter-inspired designs, NESTLÉ® PURE LIFE® "Share-A-Smile™" Winter Edition 8oz bottles are the perfect product for this craft project. Keep your little crafters hydrated while they create!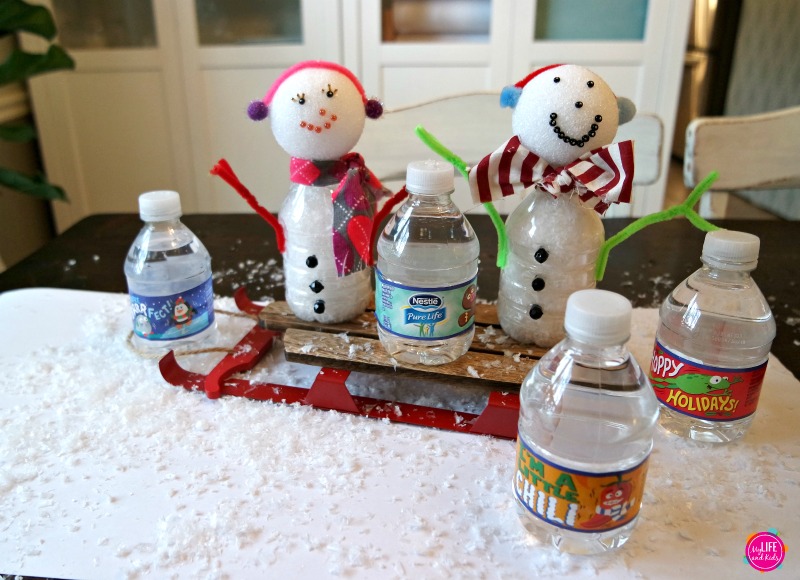 Thank you to Nestle® Pure Life® for sponsoring this blog post. All opinions are my own.