Mom Life
Free Grocery List Printable
By |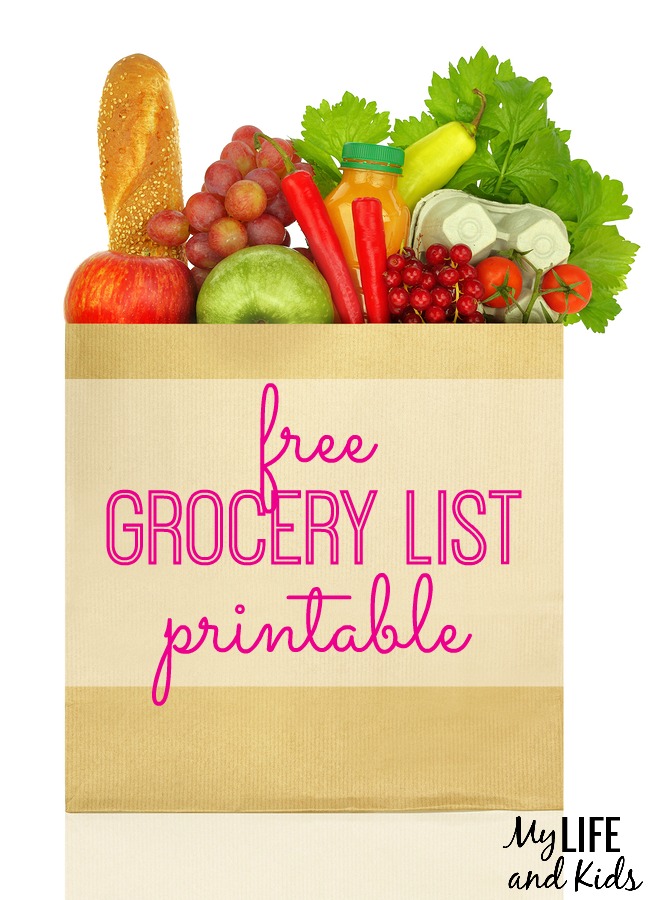 Grocery shopping with kids is no joke. I usually bring my almost-two-year-old daughter with me to the grocery store. She enjoys the outing and has recently discovered the fun of pulling items off the shelves and throwing them into the cart. It has become a fun adventure for both of us…until we reach the produce section.
That's when she loses it.
It's the last department in our grocery store and like magic, she is ready to leave as soon as we cross the invisible line into the produce section. She's just over it.
To avoid produce section meltdowns, I wanted to optimize my time in the grocery store so it can still be a fun outing for us. My biggest problem is that I make my grocery list throughout the week as we run out of items and as I think of meals I want to make. I try to categorize items but usually find myself backtracking at the store to grab items I overlooked on my list the first time I went an aisle.
So I created a grocery list template that has helps me and will hopefully help you, too! It's categorized by department and it's super simple to maximize room for an actual list of items.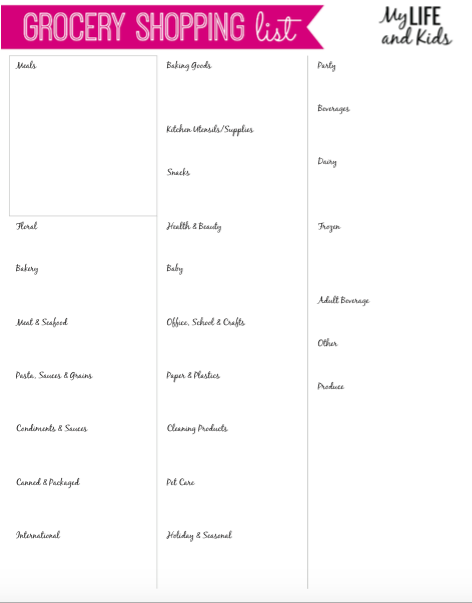 For more grocery shopping tips, check out our post on surviving the grocery store with a toddler!
For more organization ideas, be sure to follow our My Life & Organization board on Pinterest.
Follow My Life and Kids's board My Life & Organization on Pinterest.