2-year-olds
Four Simple Tips on Organizing the Kids' Bathroom
By |
The kids bathroom is a high traffic area, especially in the mornings.
All that traffic can lead to clutter and chaos.
An organized bathroom is possible!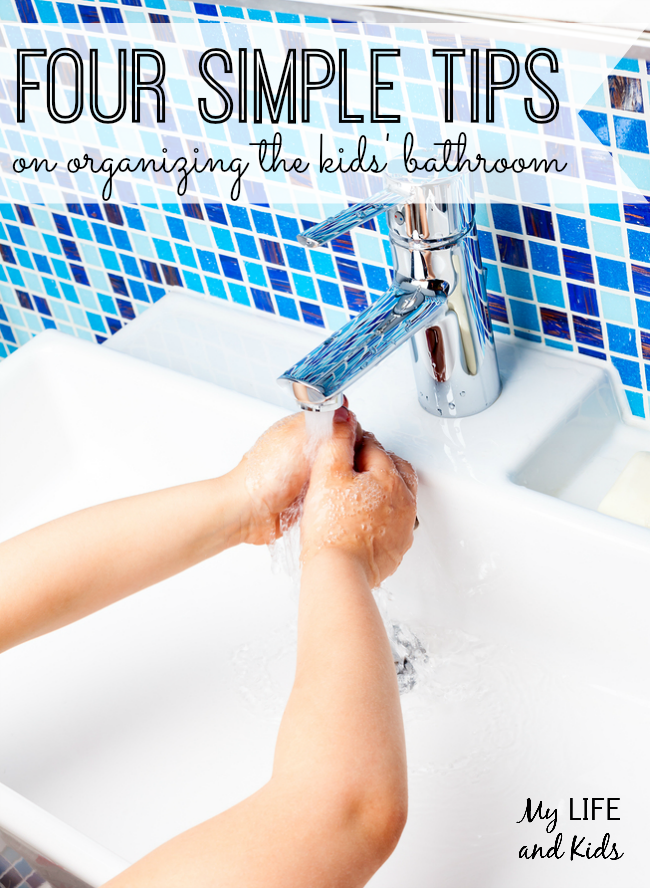 Check out these four simple ways to organize the kids' bathroom.
1. Involve your children in the organization process.
You're giving your children pride and ownership by  including them in this project, which will also serve as major motivation to keep their bathroom organized and clean.
This one is key!  Don't do it all yourself.
I guarantee you will be back to square one in a matter of weeks.
2. Declutter and evaluate the inventory.
It always amazes me how much stuff just accumulates on counters, in drawers, in corners without you even realizing it.
That's why I love this idea from The Pleated Poppy about having your kids go through their inventory to see what they really need in the bathroom, and throwing away the stuff that isn't needed.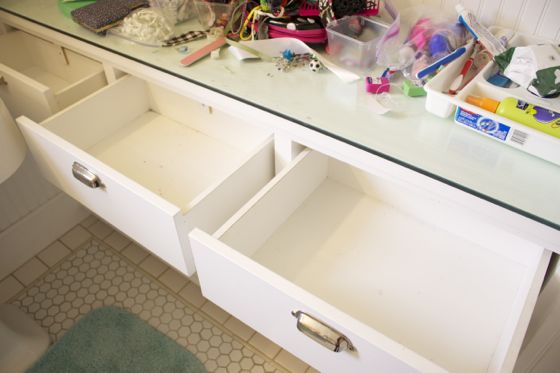 Regardless of your children's bathroom size, you can truly maximize storage by having your children do this.
3. Ensure that everything has a place.
The simplest way to ensure counters are clutter free is to make sure that everything has a place.
And I mean everything…here are some great ideas on ways to organize the following!
Dental care: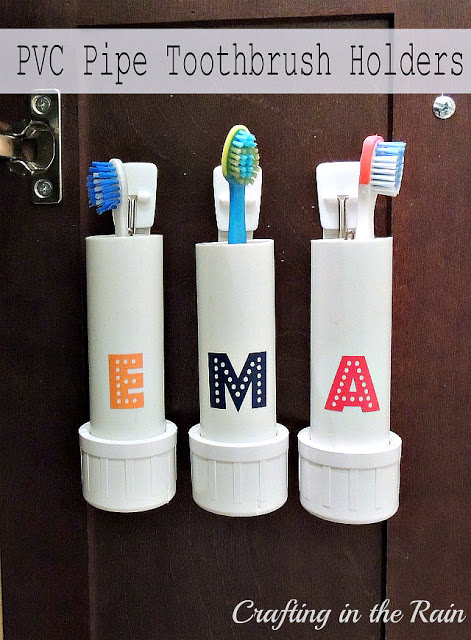 DIY Toothbrush Holders by Crafting in the Rain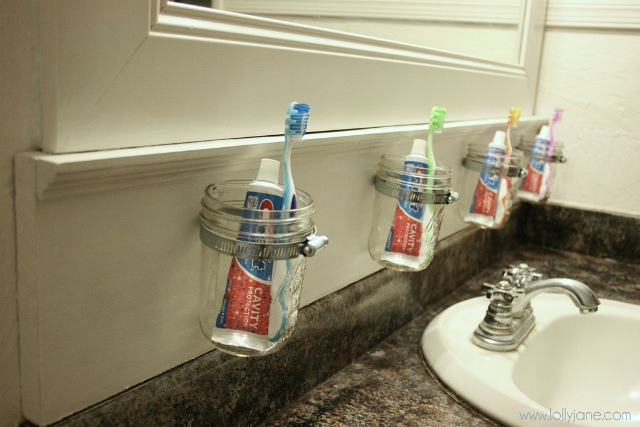 DIY Mason Jar Bathroom Storage by LollyJane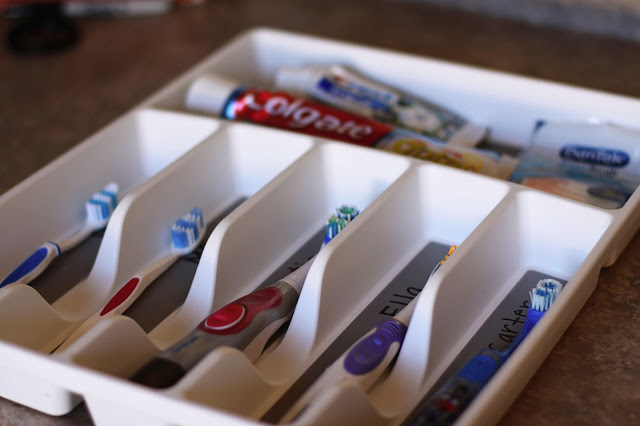 Silverware Organizer by Little Penelope Lane
Bath toys: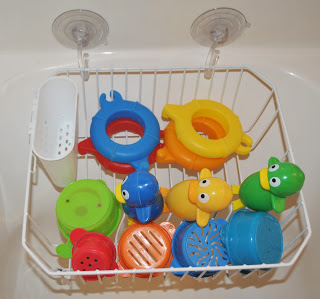 Dish Drying Rack by A Life of Sugar and Spice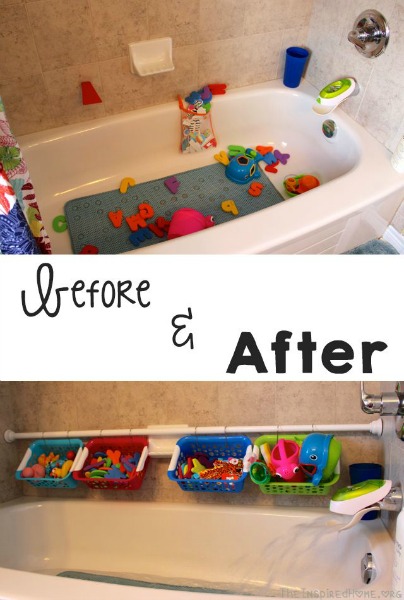 Shower Rod Idea by The Inspired Home
Bath towels: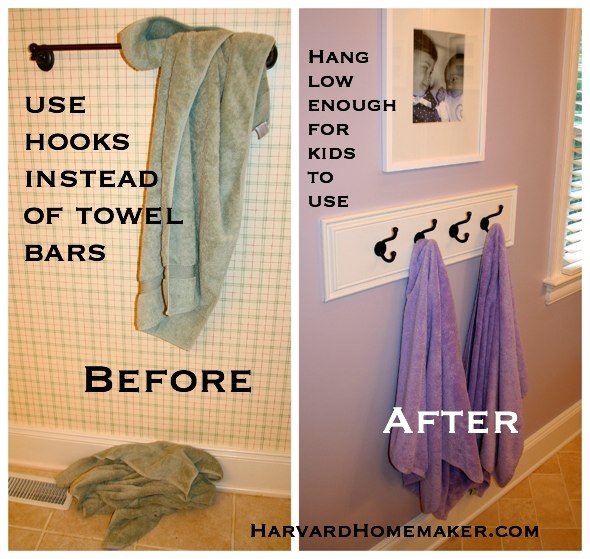 Hooks for Towels by Harvard Homemaker
Toilet paper: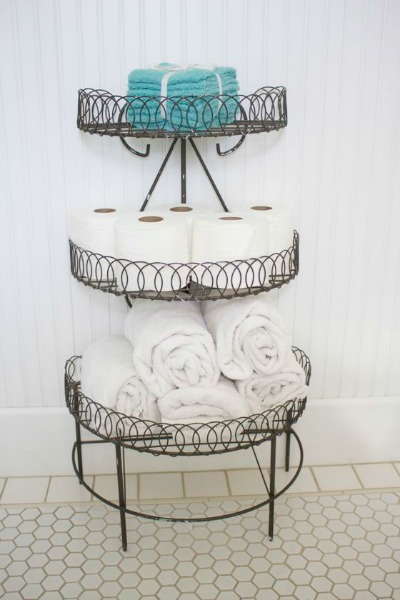 Repurposed Planter by The Pleated Poppy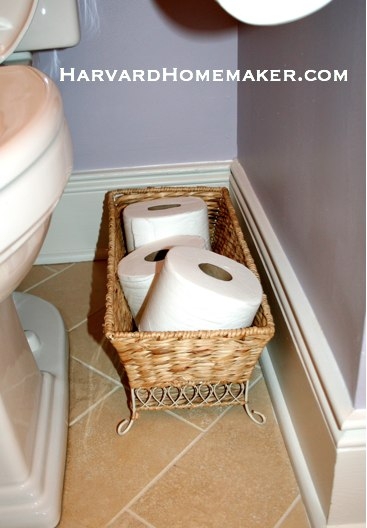 Baskets and Holders by Harvard Homemaker
4. Make a cleaning plan.
Now that you have an organized bathroom, sit down with your kids and make a weekly cleaning plan to ensure their bathroom stays nice and organized.
I love these chores for kids ideas!
For more great parenting tips and tricks, be sure to follow our My Life & Parenting board on Pinterest.
Follow My Life and Kids's board My Life & Parenting on Pinterest.