Laughs
Flying with Babies and My Mother
By |
Simon and I took a trip to Florida a few months ago to visit my brother and his family. We had a wonderful time.
My trashy sister-in-law treated me like royalty – and it was so sweet to spend time with my adorable nephews! (Aren't they so cute?)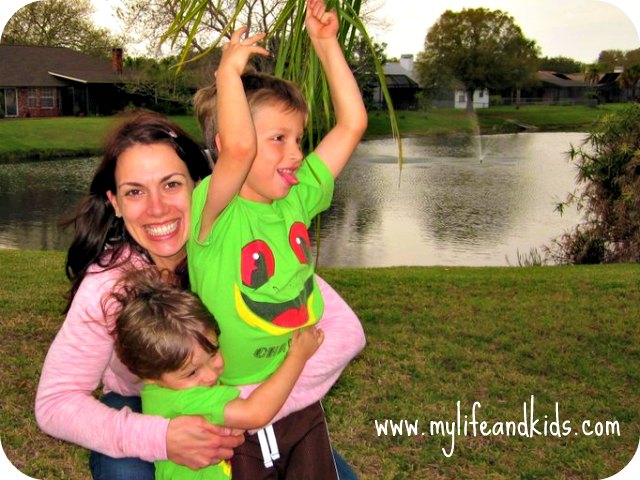 What wasn't sweet, was flying with Simon. First of all, I hate to fly. I get nervous – and I usually throw up at least once. At one point on the trip to Florida, I was holding Simon in one hand and a puke bag in another.
And – during another leg of our journey, Simon somehow managed to squeeze his carton of milk until it exploded  ALL OVER the woman next to us – who had made it pretty clear that she wasn't pleased to be sitting next to a baby. Tee hee. The joy of flying with children.
But I found great comfort in the fact that few people are worse fliers than my mother.
She gets raging air sickness. She can't read on planes, she can barely talk on planes. She shouldn't eat or drink on planes – and let's all hope she never has to use the bathroom on a plane.
She's tried every remedy in the book and relies heavily on Dramamine to get her from Point A to Point B.
On one of her 15 trips to Hawaii (yes, 15!) when my brother and sister-in-law were living there, my mom decided to listen to a book on CD on the plane.
She popped her CD into her discman and plugged in her headphones as the plane took off.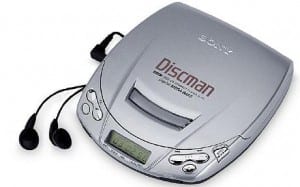 Three hours later, she started to think that the book was never going to end.
The book was three CDs long, but she was still on the first disc.
And she knew she was a little out of it from taking so much Dramamine, but she was having a hard time following the book. People were getting divorced that hadn't even been married yet. Characters were mentioned that she'd never heard of before.
Finally, she realized that when she'd turned on her discman, she had pressed SHUFFLE.
She had been listening to a book on CD – in random order – for over three hours before she figured it out.
Every now and then I'll remember that story while I'm at the grocery store or dropping Miles off at preschool, and I can't help but laugh out loud. Gets me every single time.
She listened to a book on CD on SHUFFLE!