Kid Health
Flu Fighting Tips and Remedies
By |
Flu season is officially here – with 43 states reporting widespread flu outbreaks. We're sharing great tips on how to keep your family from getting the flu as well as flu remedies and flu treatments – in case it's too late.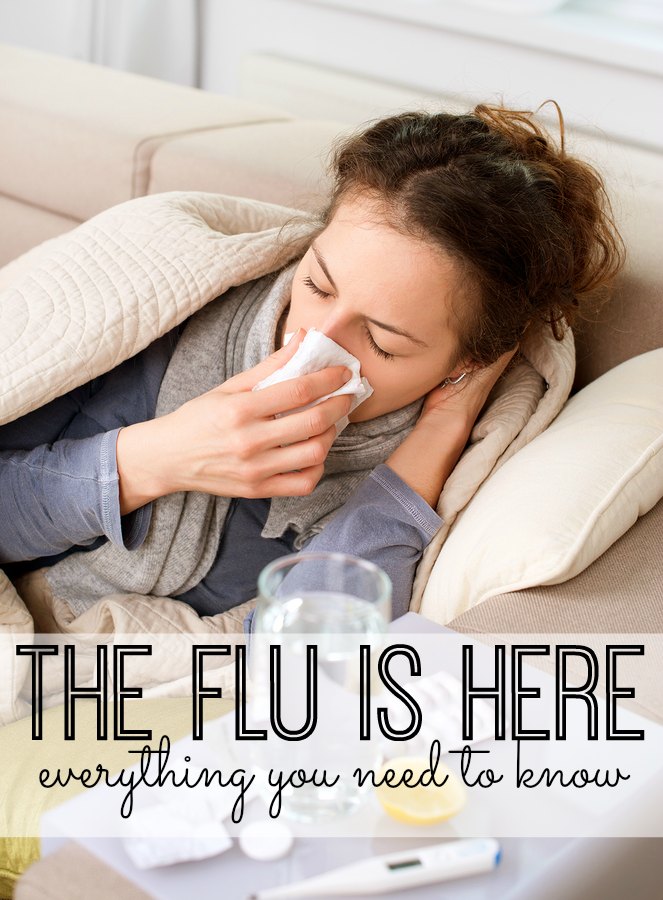 Don't Get it – Tips for Preventing the Flu
The best way to prevent the flu is to just not get it in the first place. I know – you think I'm a genius for figuring this out. My husband does too.
But – in all honesty – there are a few things you can do to at least try not to get the flu this year:
1. Get a flu shot. This year's shot is reportedly not as effective as previous years', but it's still helping to fight off 23% of flu cases. It's not to late to protect yourself and your family!
2. Wash, wash, wash your hands. Then wash them again.
3. Avoid public places. HA – I know – that one makes me laugh too. It's pretty hard to avoid public places, but how about you don't go to a friends' house that you already know has the flu? There's an idea. And – of course – do #2 before, during and after you head out of the house.
4. Take your vitamins. (Here's what your kids should be taking).
5. Get plenty of sleep, exercise and eat well. All three of those things can help keep you healthy.
6. Avoid touching your eyes, nose and mouth – where germs tend to spread. Especially if you're venturing out of the house.
Feel Better Soon – Flu Remedies
It's too late – and you have the flu? Here's what you need to know: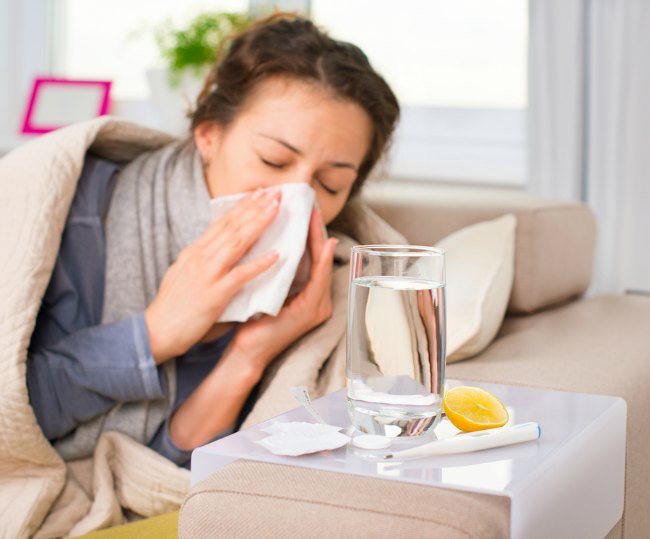 1. If you're considered high risk (children under the age of 2, adults over 65, pregnant women, or anyone with a complicated or severe illness), get to the doctor on day 1 or 2 to see if you need flu-fighting prescription meds.
2. While over-the-counter (OTC) medications can't cure the flu, they can help lessen the symptoms so you don't feel like you're going to die. Here's what you need to know:
Mucus thinners. Influenza can sometimes cause the body to produce large amounts of mucus that no amount of coughing can clear easily. Look for the ingredient guaifenesin in OTC medication to help make your coughs more productive and clear out thinner, easier-to-move mucus.
Fever reducers. Ibuprofen and acetaminophen are two ingredients that can reduce fever and other aches & pain associated with the flu. Use caution when taking ibuprofen if you have a history of heart disease or stomach ulcers. It's also recommended that pregnant women avoid using ibuprofen as the drug can cause harm to the baby when taken in the third trimester. It's NOT recommended to take aspirin when influenza concerns or symptoms exist.
Cough medicines. While coughing is essentially good for you (it's the body's way of removing foreign material or mucus from the lungs), it can be quite annoying when all you want is to sleep. Cough suppressants can help keep the hacking at bay and soothe a worn-out throat. Look for the active ingredient dextromethorphan in cough medications.
Decongestants. A stuffed nose is another unfortunate symptom of the flu. Nasal decongestants (like pseudoephedrine and oxymetazoline) work by reducing the swelling of nasal membranes. When the membranes shrink, you're potentially able to breathe easier.
In general, children under the age of 4 should not be given OTC cough and cold medicines.
Always follow instructions on the Drug Facts label to make sure you and your children take the right dose of medicine and be sure to use the dosing device that comes with the product. Remember to check the active ingredients contained in each OTC formulation (if you take more than one at a time) because they may contain duplicate drugs that could lead to inadvertent overdosing. Only take a medicine with ingredients that treat your specific symptoms.

This is Bad – Flu Survival Tips
You have the flu. You're fighting it with OTC meds and doing the best you can. But it's bad. Really bad. Here are a few things you need to do: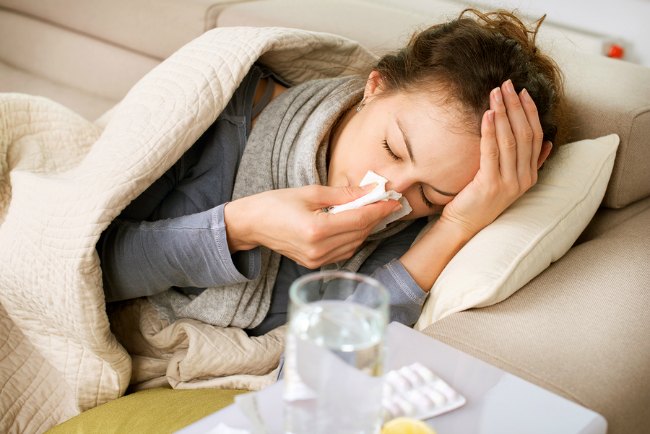 1. Call in the troops. You can't fight it alone, so now is the time to call in favors – big time. Ask friends or family to take your kids while you recover. Beg for food. And please ask someone to pick up any OTC meds you might need – no one wants you spreading your germs in public. (Thank you!)
2. Eat some soup. I don't know if this will help or not, but everyone says it does.
3. If your kids are the ones that are sick, stock up on movies, books and quiet activities that they can do when they have the energy.
4. Listen to books on audio, get a netflix subscription – use the time to find out what happened in the last two seasons of Friends. Just be patient and…
5. Don't overdo it! You can't take care of everyone else when you have the flu. Take care of yourself, so you can take care of everyone else in case they get it next. (But I'm sure they won't – let's stay positive, okay?)