Laughs
Flaming Jesus
By |
At the ripe old age of 21, I had my bachelorette party. My mom – never one to miss out on anything – volunteered to be our designated driver.
Things were going well – there were matching T-shirts, lots of singing, lots of drinking…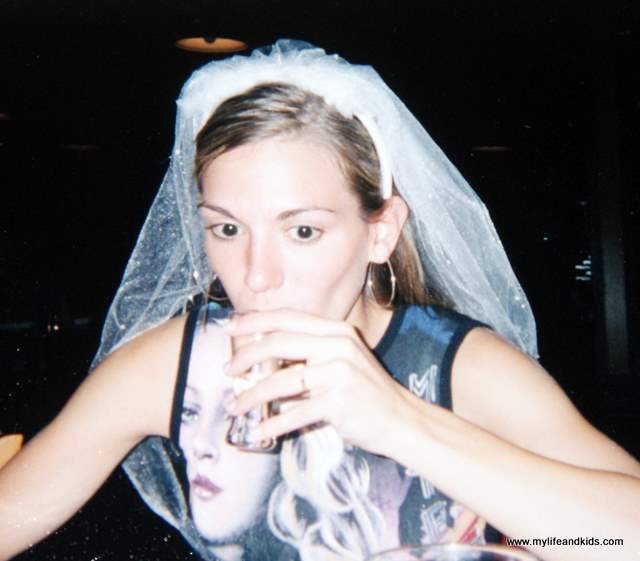 And then a pregnant bartender brought me a special shot.
In the blink of an eye, she dipped my fingers in alcohol, set them on fire, put them in my mouth to put out the fire and then had me drink the shot.
It's called a Flaming Jesus.
I thought I was awesome.
My mom was terrified.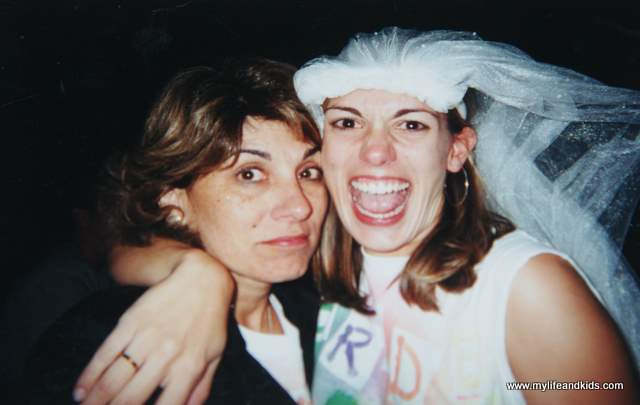 Be sure to read the comments for clarification on my outfit change – and my mom's take on what went down…