Holidays
Five Ways to Surprise Your Husband on St. Patrick's Day
By |
Even Steven LOVES surprises!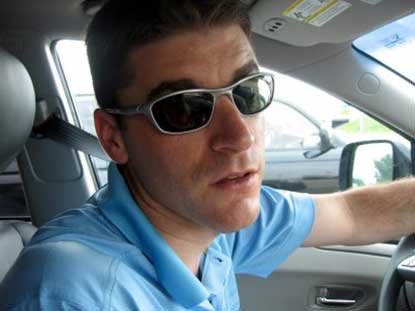 Since he expects a practical joke or two on April Fool's Day, I like to keep him on his toes by surprising him for other holidays – like St. Patrick's Day.
There are several ways to surprise your husband on St. Patrick's Day. I'm sharing a few of my favorites…
#1 Dye all of his underwear and socks green
All it takes is a little Rit dye in the washing machine. And he's guaranteed not to get pinched all day long at work.
So, really, you're doing him a favor!
#2 Decorate his car
Just before he leaves for work, send the kids out with some green streamers and shamrock stickers to decorate the inside of his car.
He'll be a hit on the highway with his car decked out for the holiday.
#3 Update his shoes with green glitter spray paint
Nothing says Happy St. Patrick's Day like a pair of glitter shamrock shoes in your hubby's size. Amiright?
#4 Wrap yourself in GREEN saran wrap

I can't think of a better way to say, "Welcome home from work, dear!"
Well – actually – I can. But that's okay…
#5 Turn him into a leprechaun
Even Steven loves it when I turn him into a leprechaun and hang the pictures up around our neighborhood (and post them on my blog).
How do you like to surprise your husband on St. Patrick's Day?