1-year-olds
Five Ways to Prepare for Summer With Your Kids
By |
When I was growing up, I had the "perfect" summer every year. My mom was a school counselor and could stay home with us in the summers, so there were picnics, trips to the playground, visits to my aunt's pool and lots and lots of fun.
Everything seemed so simple in the summers. Watermelon to snack on. Corn on the cob for dinner. The freezer stuffed with popsicles…
Now that I'm a mom, I realize how much WORK it takes to make summer seem simple for the kids. (Thanks, Mom!)
Luckily, we received a box full of summer fun from Gymboree to help us get into the summer spirit – and start making plans to keep summer simple.
Be sure to keep reading so you can enter for a chance to win a $100 gift card from Gymboree!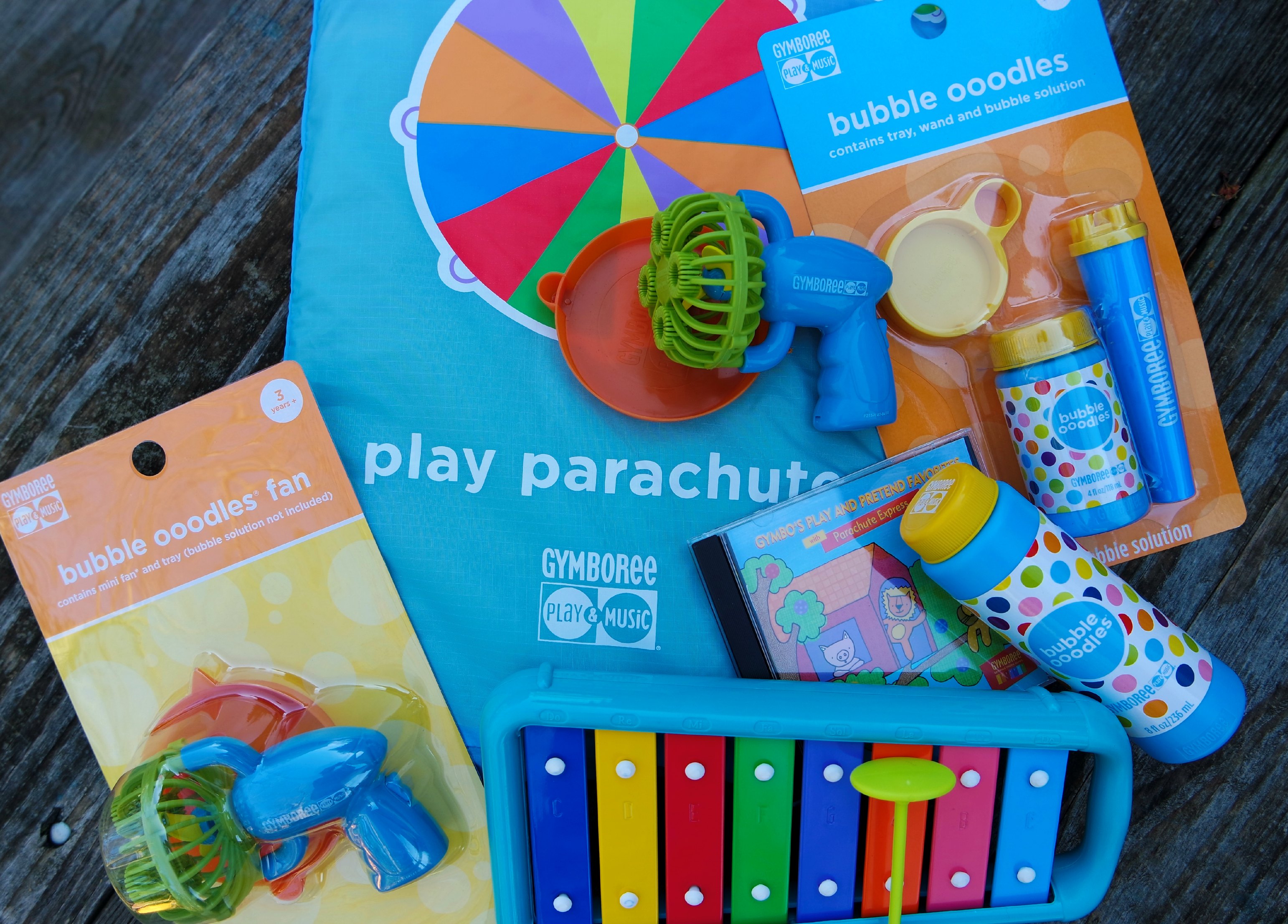 Whether you're researching the best camps to attend, scrambling for summer sitters or just trying to find your pool pass, here are five things you can do NOW to be ready for summer when it gets here: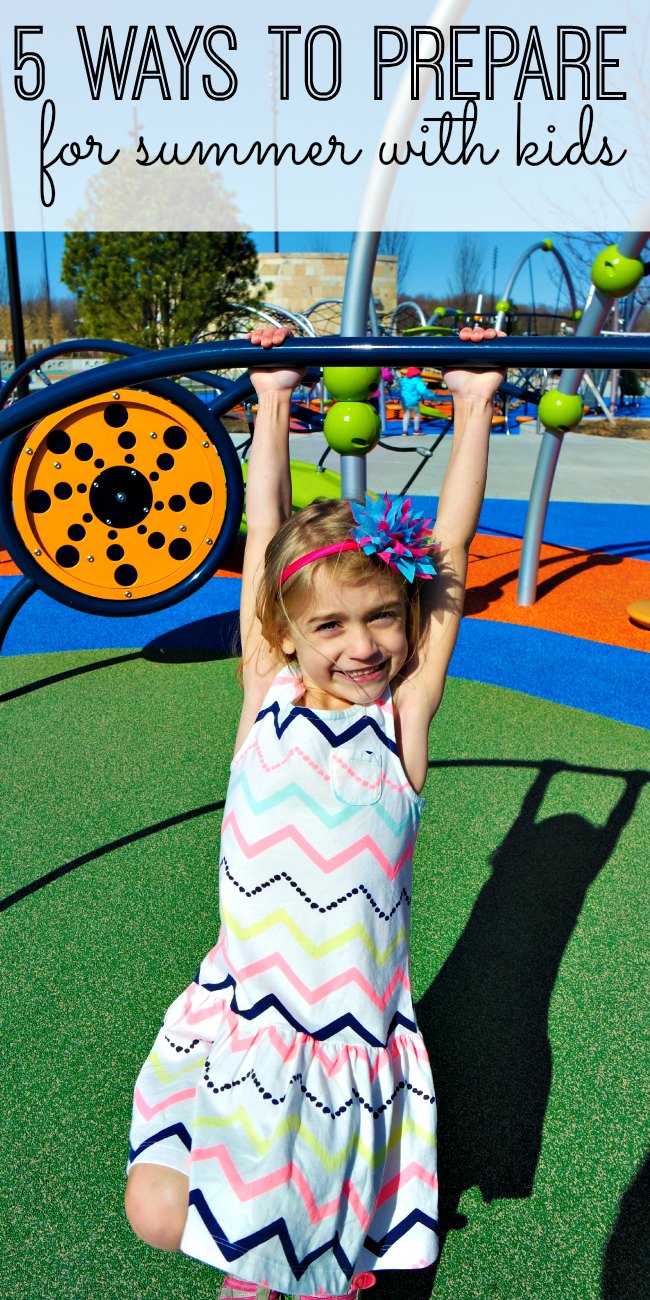 1. Make a Bucket List
At the beginning of every summer, I have the kids create a summer bucket list. They write down everything they want to do during the summer.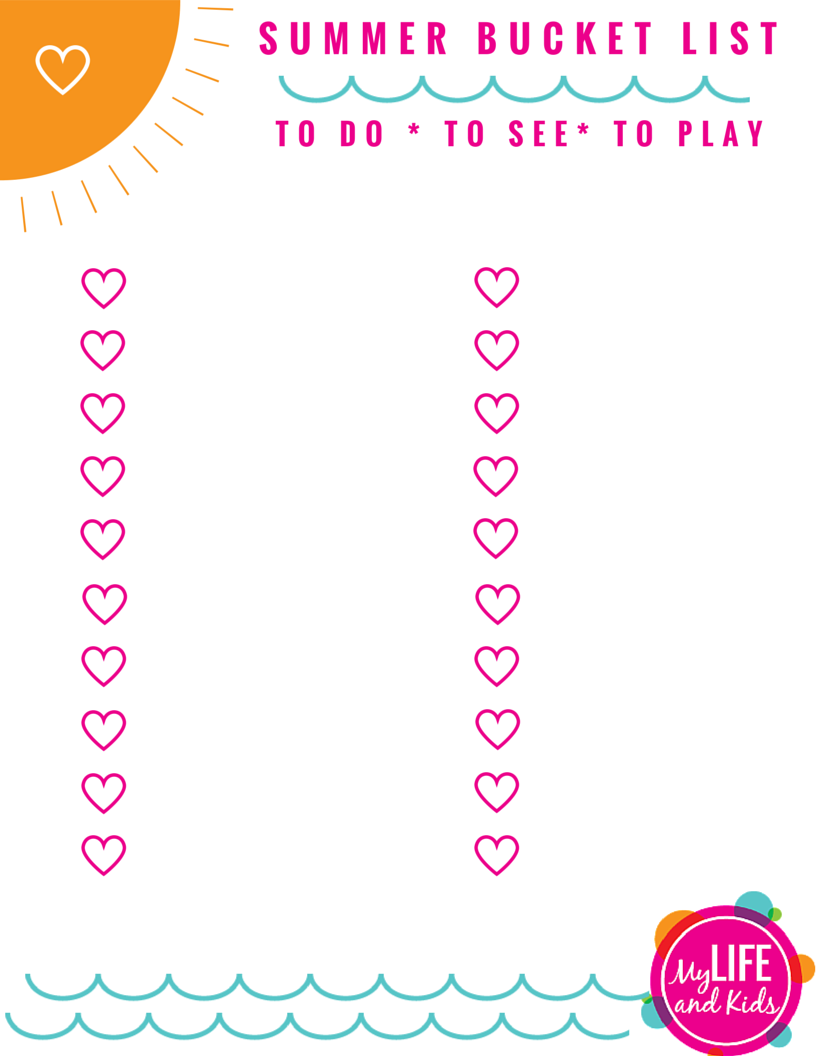 Click here to download your free summer bucket list printable.
We make sure to include any museums they want to visit or trips they're hoping to go on – as well as simple things like eat watermelon, go for a family bike ride or play superheros with dad.
For the last two years, they've been sure to include the new park near our house. It's bright and colorful and super fun for all of the kids.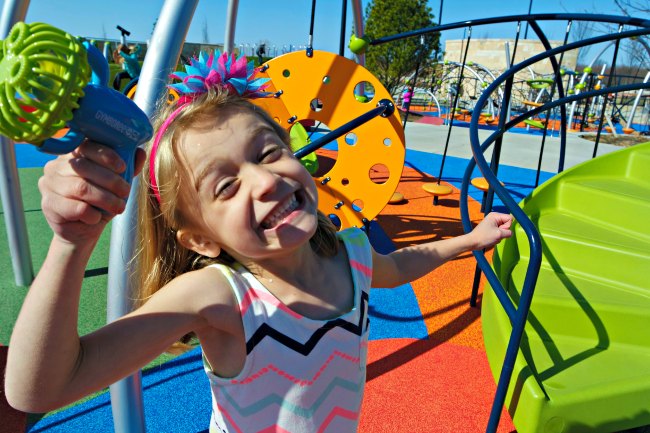 They especially love to pretend to be spiders and see how high they can climb.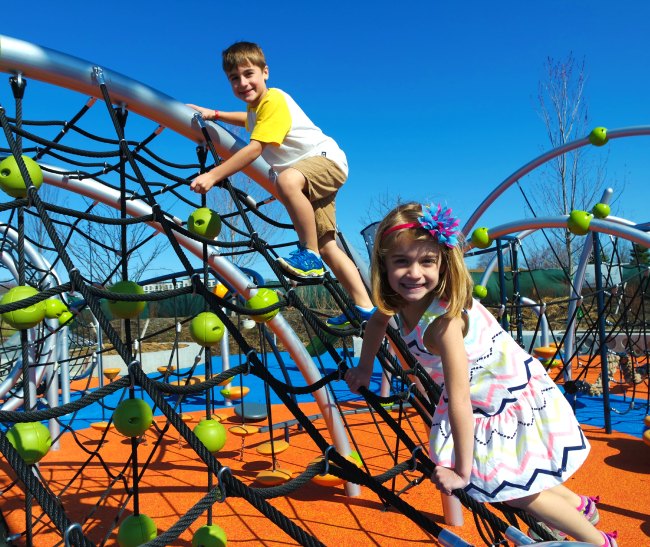 They each write it on their summer bucket list once – but we usually go a few times a week.
2. Buy Bubbles
At the start of summer, I dig through our summer supplies, and it never fails that we're out of bubbles. Wands are missing. And my kids want to play with bubbles right now!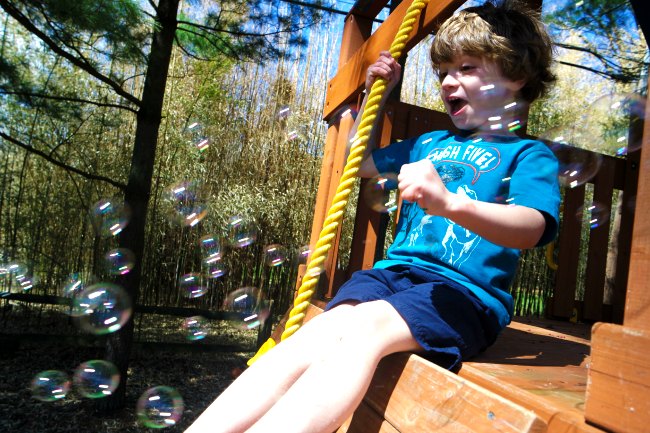 Thanks to Gymboree, we're ready for summer this year! These super fun bubble blowers create tons of bubbles, and endless ways to play.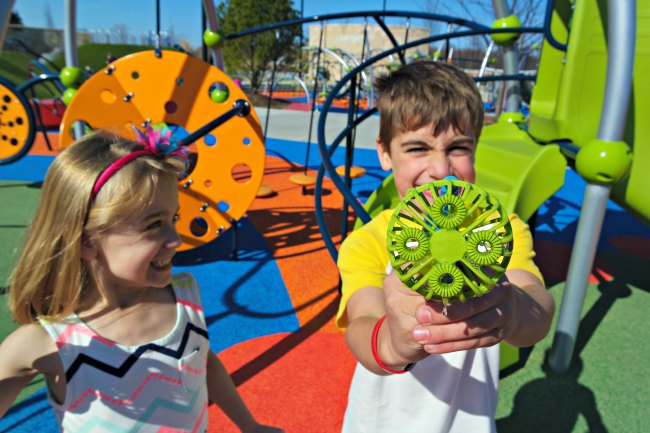 Whether we're just blowing bubbles in the backyard or taking them to the playground, my kids think bubbles are one of the greatest parts of summer.
And I have to say that I agree.
3. Don't forget the Wardrobe
It never fails – the weather changes, and I'm still sending my kids out to play in winter clothes because nothing from last summer still fits, and I haven't had time to shop yet.
Can you relate?
This year, Gymboree is coming to our rescue, and our house is stocking up on their new Hop 'N' Roll clothing line. From playdates to picnics in the park, Gymboree is proud to help dress the cutest kids in the sandbox.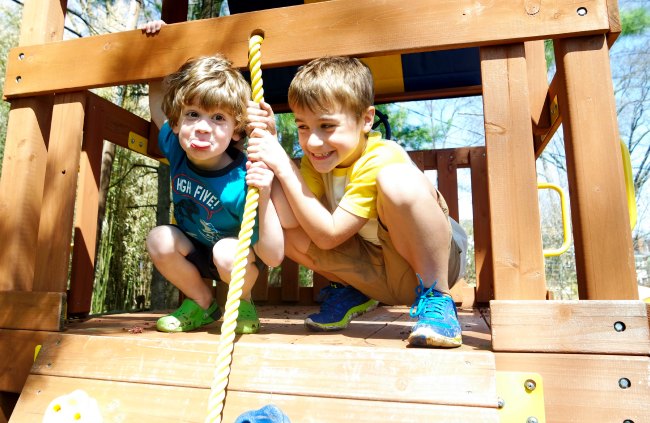 Hop 'N' Roll is a new line of mix & match styles made to keep up with the rhythm of play, available for boys and girls in sizes 6 months to 10.
The Hop 'N' Roll clothes are perfect for summer play – whether you're heading to the museum, the playground or somewhere in between.
The soft clothes in super fun designs keep my kids comfortable and happy – and the affordable price and high quality keep ME happy.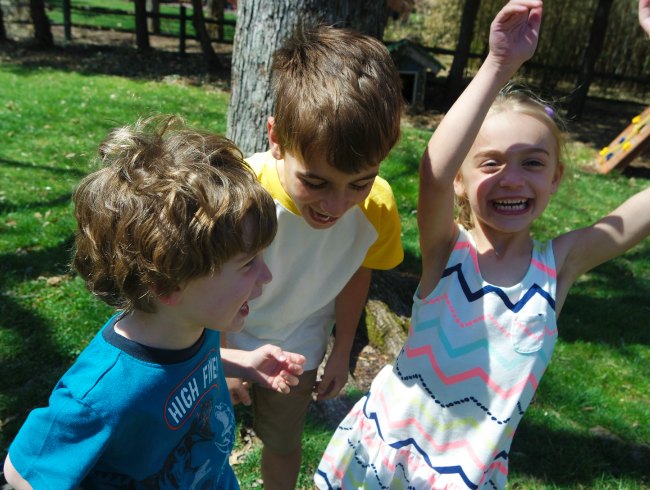 The Hop 'N' Roll everyday playwear line will be refreshed constantly throughout the year, offering families new, cute mix & match options to keep up with their busy play date schedules.
4. Stock up on Props
I like to add one really fun outdoor toy to our collection each year. This year, it's this super fun parachute from Gymboree.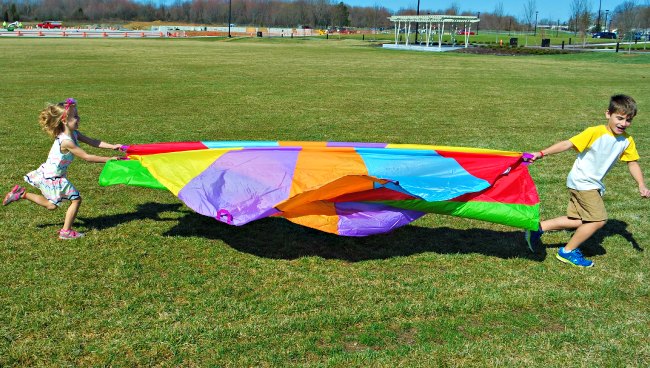 My older two kids love playing with it on their own – and it's also fun to get all of the neighborhood kids together to play parachute games.
We also like to incorporate music into our outdoor play.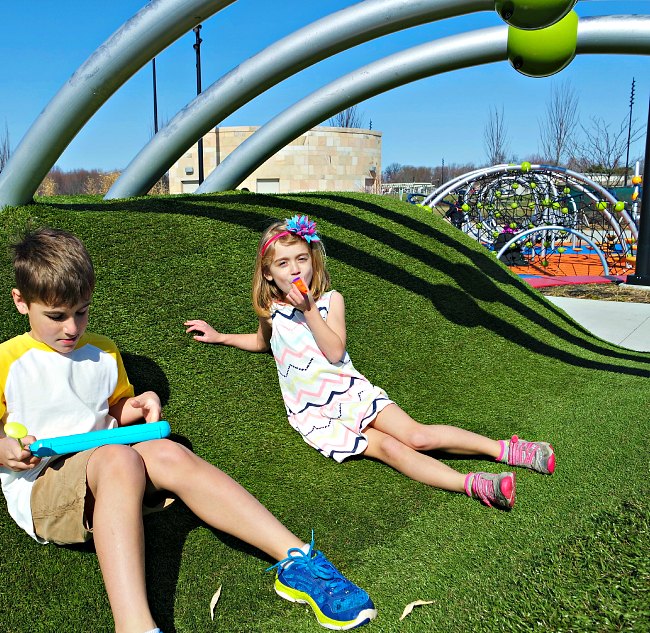 A xylophone and a kazoo can make quite the band – and it's fun to bring props like these to a playground to mix things up a bit.
5. Plan for Structure – but Plan Some Lazy Days Too
As much as I love having a plan and crossing things off of our bucket list, I make sure there's plenty of time for unstructured play as well.
It's usually when the kids are playing outside together that they have their silliest moments and get the most creative in how they play.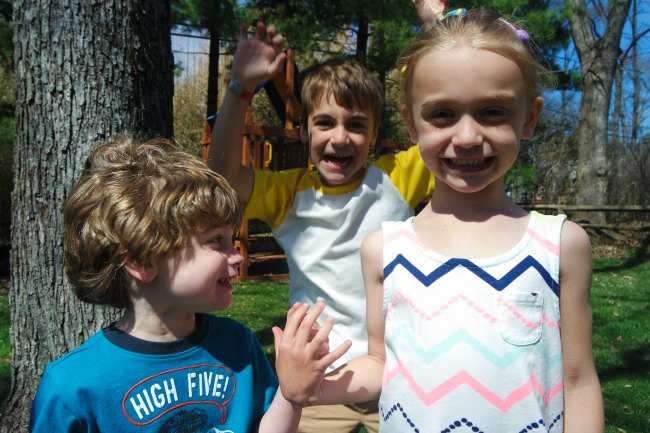 Looking for more fun summer ideas?
In collaboration with influencers and experts in the play space, Gymboree created a Playdate guide on Pinterest — an incredible resource for families to discover new and exciting places to play, from the best playgrounds to the best museums around the country. Be sure to follow the board for more great ideas to add to your summer bucket list!
Follow Gymboree's board Playdate Guide on Pinterest.


Giveaway! Enter to win a $100 Gymboree Gift Card!
Gymboree is giving away a $100 gift card to one lucky reader!
To enter, just check out Gymboree's Hop 'N' Roll collection (boy and girl) and tell me the one item you would pick for your kid's play date using the Rafflecopter form below.
Winner will be randomly chosen. Giveaway ends at midnight on Thursday, April 16, 2015.
This is a sponsored post written by me on behalf of Gymboree.