Mom Life
Five Things We're Doing to Finish the School Year STRONG
By |
This post is in partnership with Sylvan Learning. All opinions are my own.
The weather is heating up. The sun is out. It's staying light later. Spring sports are in full swing.
It is starting to feel like summer.
If your family is anything like mine, this is the time of year when school is starting to feel a little bit like an afterthought.
Our evenings are spent outside – either playing in the backyard or driving to and from one of the kids' sporting events. Bedtimes are shifting later, and homework hasn't necessarily been a top priority.
Ahem…
That said, we have over a month of school left, and at least four more days of state testing.
So, with the help of Sylvan Learning and their FREE resource Sylvan Nation, the kids and I spent last weekend getting a few things in place so that we can finish out the school year STRONG.
Sylvan Nation is an amazing, FREE online resource where you can get great educational tips and tools to help your kids navigate school, all while earning points, getting cool rewards and raising successful students.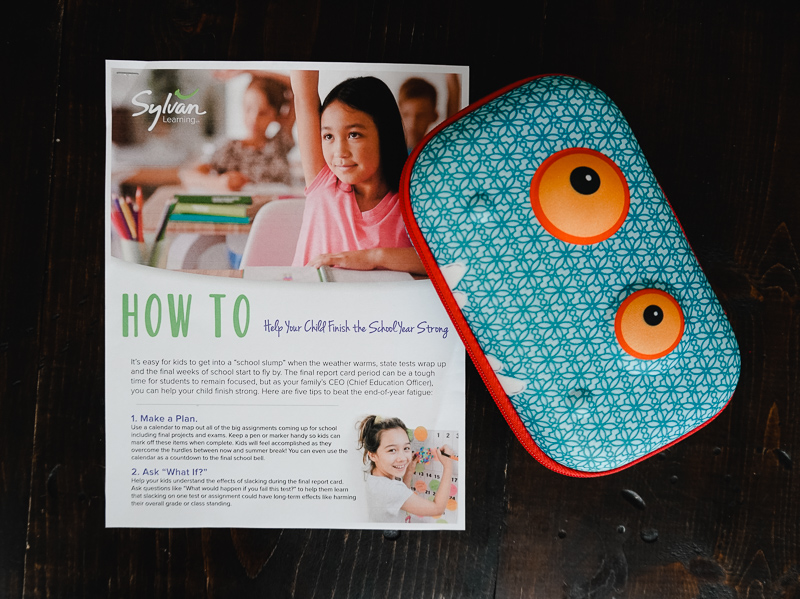 As soon as I realized we were running into some end-of-the-school-year fatigue, I knew just where to go for help. And, sure enough, Sylvan Nation had some great tips for us (and I even earned 10 points just for reading the article!)
Here are a few of the things we're doing:
#1 – We Created a Calendar of Big Assignments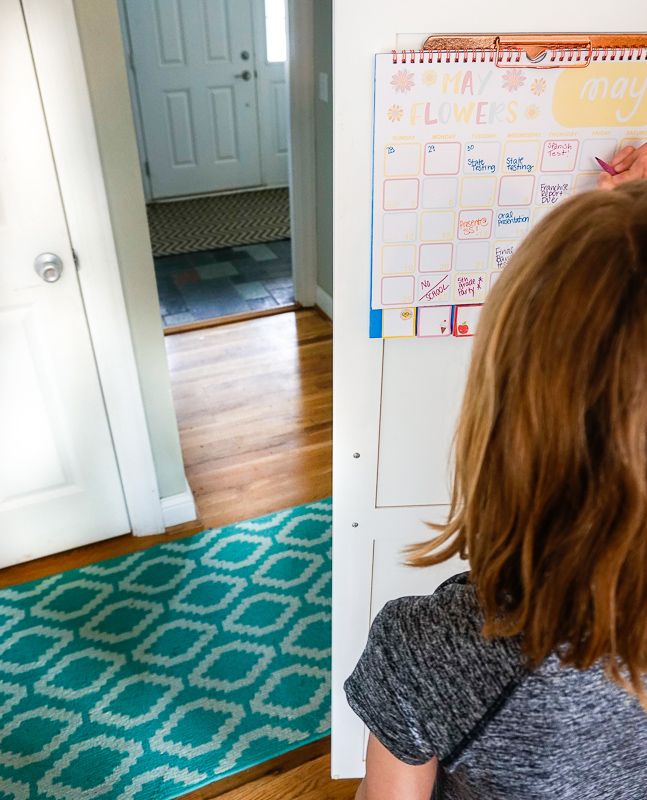 Miles and Alice are in elementary school, and there are still some big projects and reports with deadlines looming.
We took all of their planners and Google Doc reminders and compiled everything into one master calendar for each child. Alice keeps her calendar in the kitchen, and Miles keeps his in his bedroom. They're able to check off each day as they go, so it also serves as a countdown to summer!
Miles knows exactly how many days are left until his big book report is due and Alice knows how many days she has to finish preparing for her oral presentation.
#2 – We're Recommitting to Our Routines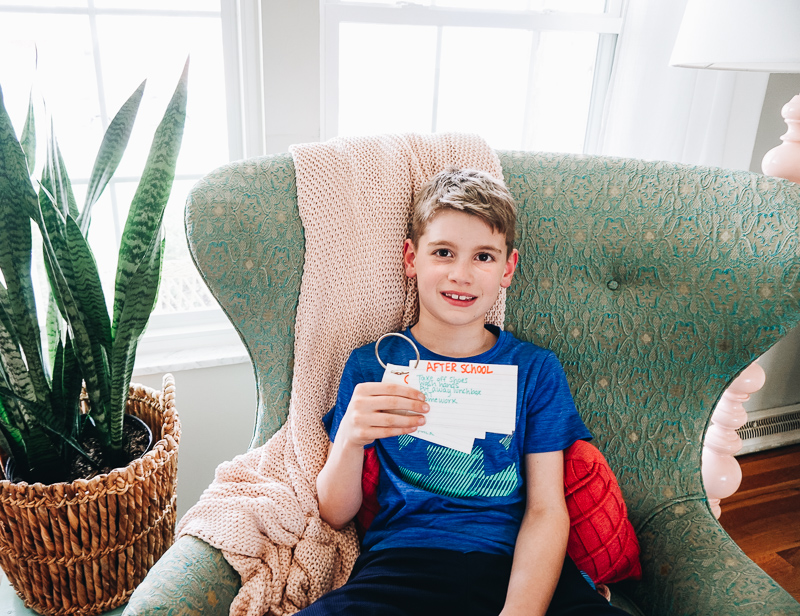 It never fails that as the weather gets warmer, our routines start slipping. Bedtimes get later, rooms get messier, and I seem to get less and less help around the house as the kids spend more and more time outside.
So, I got our routine cards dusted off and we've recommitted to sticking to them for this last month of school.
Our routine cards are really simple. You can read more about them here, but basically each card has a list of the things my kids need to do at that time of day (before school, after school and before bed).
As for bedtime, we've compromised by letting the kids stay up 30 minutes later than normal, but then they really do have to go to bed. Even if it's still light outside.
#3 – I'm Offering Up Incentives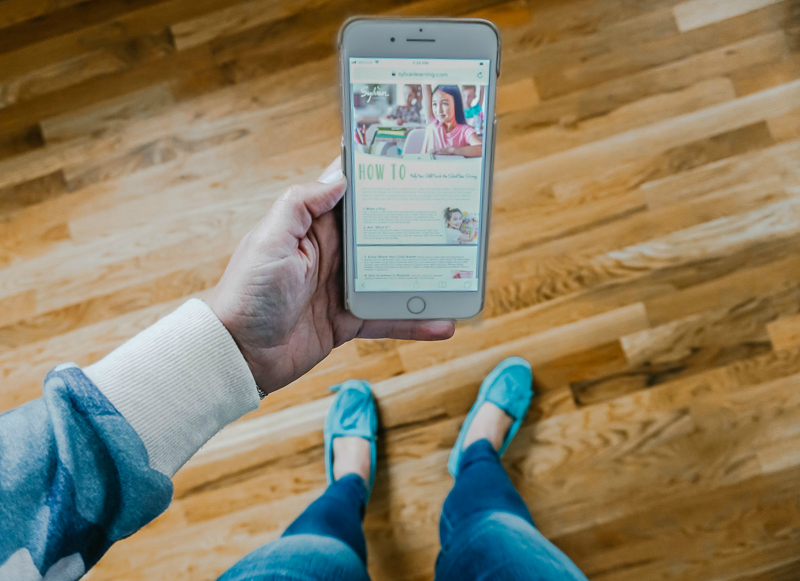 Listen, I'm not above a bribe. And according to the article I read on Sylvan Nation, I don't have to be.
Each of the kids set a reading goal at the beginning of the school year for number of minutes read. They usually read at night before heading to bed, but it hasn't been happening as often as it should these last few weeks.
Together, we figured out how many minutes they would each need to read in order to meet their goals. If they reach their goals before the end of the year, we'll be celebrating the first day of summer with a trip to the zoo. Alice wants to see the sloth, Simon is hoping to see the Red Panda and Miles really likes the cheetahs.
#4 – We're Not Slacking on Homework (anymore)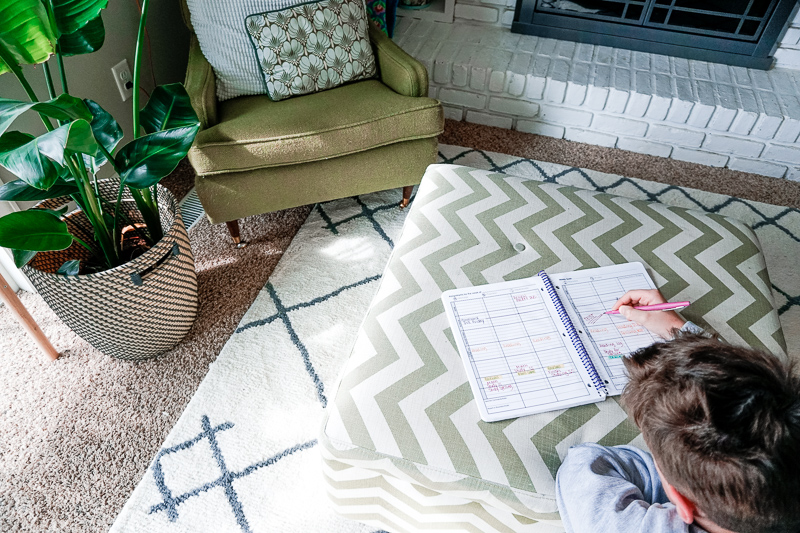 Like I said, the warm weather seems to bring out the procrastinators in all of us. And with spring sports' schedules in full force, it has been hard for all of us to prioritize homework.
The kids and I have committed to spending time together every Monday after school going over weekly planners. They write their assignments in it at school, and I'm helping them add in their sports practice times, games and other events during the week so that they can easily see their open "windows" for homework.
#5 – We are Prepping for Next Year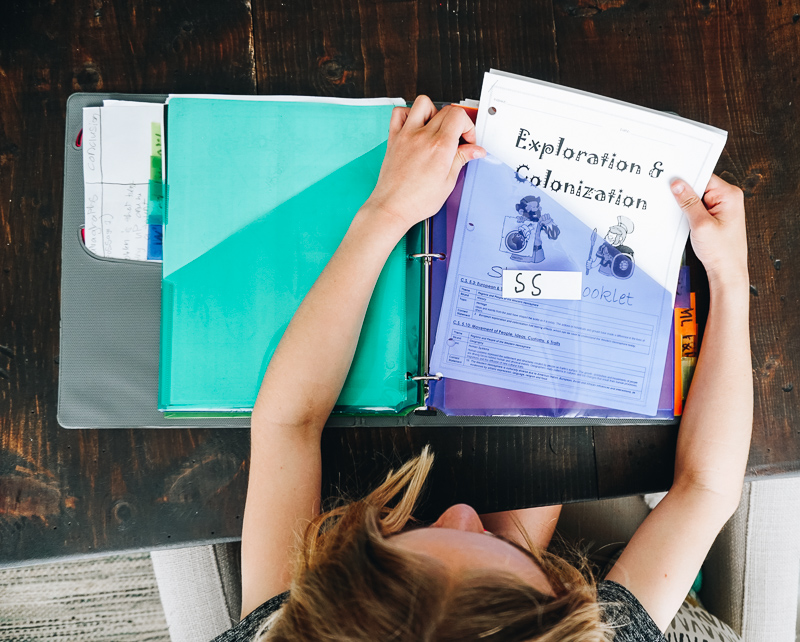 Next year will bring a big transition for my kids as my oldest will move to middle school and my youngest will move to elementary school.
While Alice appears to have the least amount of transition (4th grade to 5th grade), a big change for her will be no longer having a desk. Instead, the 5th graders at our school have one master binder that they carry from class to class. Everything needs to fit in this binder, including folders, papers and a pencil pouch.
This will be a big change for Alice as she tends to be a collector and has a desk stuffed with special things. With her teacher's permission, we put together a binder that is just like her 5th-grade brother's. We emptied her desk, and she'll be spending the rest of the school year getting used to the binder system.
Hopefully as she adjusts to 5th grade next year, the binder system will already feel like part of her normal routine.
Join Sylvan Nation Now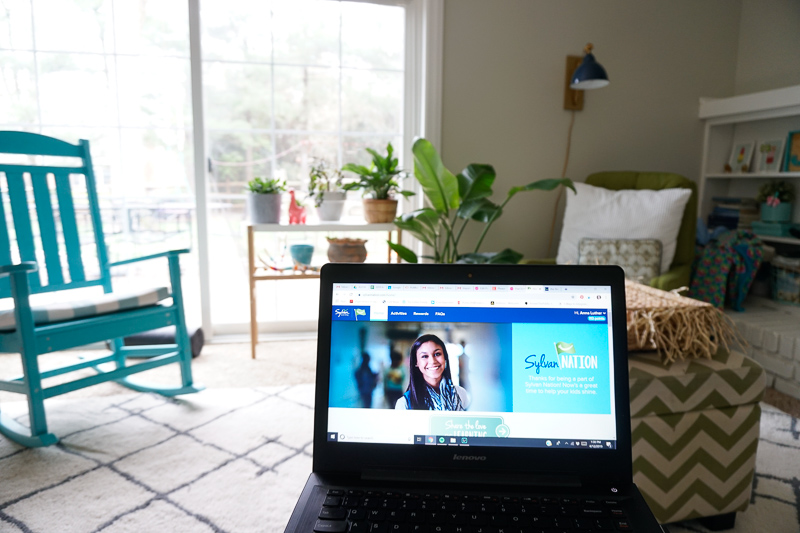 Whether your kids are already hitting the end-of-school-year slump, or you just want to be prepared when they do, join Sylvan Nation for more great tips and ideas.
Sylvan Nation is for EVERY parent. You don't have to be enrolled in a Sylvan Learning program in order to participate.
With my free account, I've been earning rewards just by completing small activities like reading articles, downloading tips and helping spread the word about Sylvan Nation.