Kid Health
Five Healthy Habits To Teach Your Kids
By |
With three little kids, my husband and I feel a lot of pressure to teach them healthy habits.
At our house, we want to make being healthy super fun. We like to talk about all the things we get to do to be healthy – not all the things we want to avoid doing or maybe dread doing? Yeah, I'm talking to you treadmill!
Here are five healthy habits we're teaching our kids now.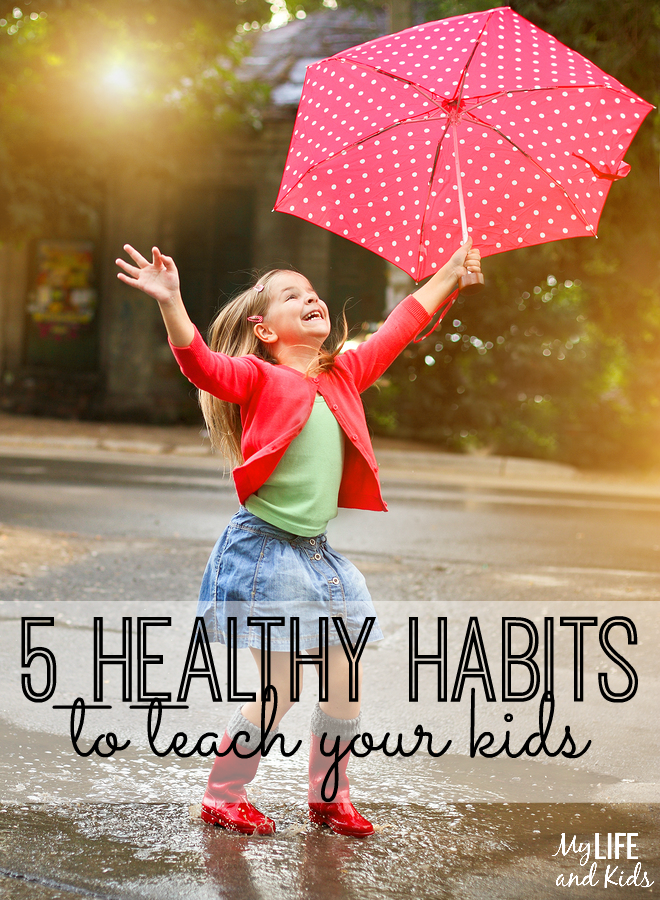 1. Move It
Exercise, exercise, exercise. I'll be the first to admit that I don't love to exercise, which is why it's even more important for my kids to see me doing it. I want them to grow up with exercise being just a normal part of their routine – something they never even question. (Instead of something they dread like I do.)
Of course, we don't call it exercise at this age. We call it going for a bike ride or a hike in the woods or playing tag or going to soccer practice.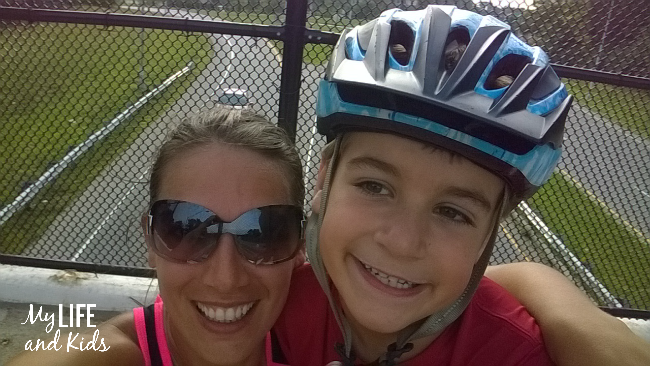 We also make sure our kids get to see us making an effort to get exercise every day. Whether it's taking the dog for a walk or hitting the gym, our kids are used to seeing us focus on fitness.
2. Protect Your Skin
Whether it's sunscreen, SPF protective clothing, hats or sunglasses, incorporating a healthy habit of protecting your sun from the skin from the start is just a downright good idea.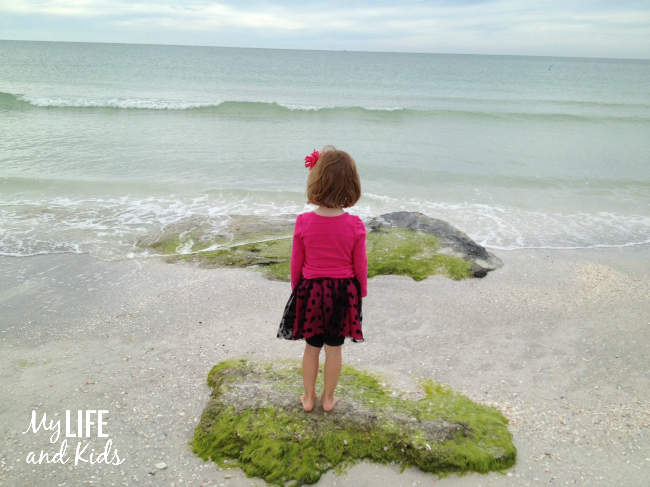 When I was growing up, sunscreen was considered SPF 4 – and I rarely even had to wear that. Creating an environment where daily sun protection is just a part of life for your kids now will help them have healthier skin in the future. And who doesn't want that?!?
3. Everything in Moderation
When I envision a healthy future for my kids, it's all about moderation when it comes to food. I want them to build a nutritional foundation on "real food," while still enjoying sweet treats here and there. So my husband and I do our best to model that at home.
You won't see us going on any extreme diets (although there are some skinny jeans in the back of my closet that probably wish I would), but you will see us eating lots of vegetables, enjoying spinach smoothies and paying attention to what we're putting in our bodies.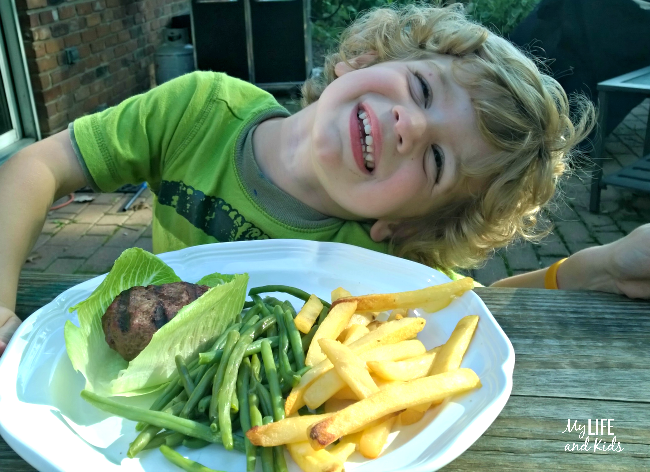 We talk to our kids about eating "Growing Food" – or food that helps us grow big and strong. And in-between all those spinach smoothies and growing food meals, we make time for bike rides to our favorite ice cream stand too. It's all about moderation!
4. Clean your Mouth
Taking just a few minutes to care for your mouth each day can help you establish healthy habits for a lifetime, and that's exactly what we're trying to do with our family.
We head to the dentist twice a year and brush every morning and every night, but that's not always enough. In fact, brushing alone can miss 75% of your mouth (shocking I know). But fixing this can be easy – by simply adding LISTERINE® COOL MINT® rinse to your routine, you can clean 100% of your mouth.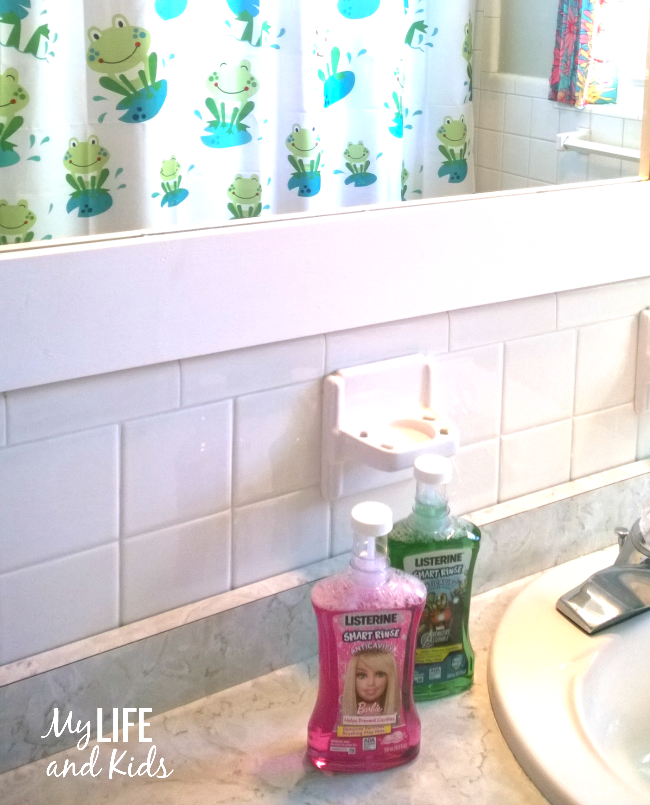 And for the kids, it's easy to help fix their routines with LISTERINE® SMART RINSE®.
The handy, no-spill, measurement lid makes sure my kids get the exact amount they need with every rinse. And my kids just can't resist Barbie or the Avengers! It's part of our daily routine now, and everyone's healthier for it.
5. Take a Break
It's a crazy world these days. From electronics to activities and everything in between, we often find ourselves rushing from one thing to the next. Or not being fully present with anything we're doing.
Once a day, we take a break from all electronics. Sometimes it's just for 10 minutes, sometimes we take a full hour (or more) depending on what our schedule looks like. But taking time to just be present and in the moment is a great skill to teach our kids.
It's okay to step away from the computer, iPad, cell phone, television, video games, friends, etc. It's okay to take some time to read a book or color or pretend you're a superhero.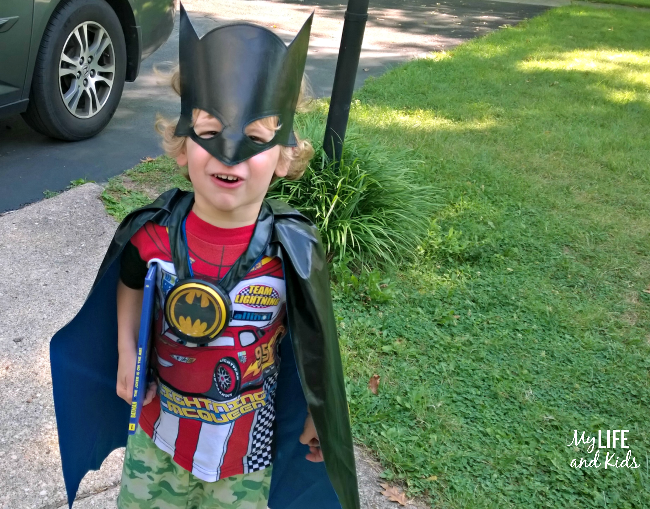 Giving kids the ability to live in the moment is a great healthy habit that will serve them well throughout their lives.
Be sure to check out LISTERINE® on YouTube for more great healthy habits tips.
Healthy habits start with good oral care. That's why my family and I use LISTERINE® as a part of our routine! Share your healthy habits below, and you could win $1,000! Official Rules 
"This post is sponsored by LISTERINE® Brand. Regardless, I only
recommend products or services I use and believe will be good for
my readers.  I am disclosing this in accordance with the Federal
Trade Commissions guidelines concerning the use of endorsements
and testimonials in advertising."