5-year-olds
Five Family Activities for Fall
By |
Be sure to read to the bottom of this post to enter to win a $50 VISA Gift Card to help celebrate fall!
Fall is one of my favorite seasons, and my family and I celebrate it as much as possible. Whether we're jumping in a pile of leaves, bundling up for a late-autumn bike ride or sipping coffee and watching fall soccer games, we stay outside as much as possible before winter sets in.
Fall is also apple season, so I teamed up with The Marzetti® Brand to highlight five activities to do with your family this fall.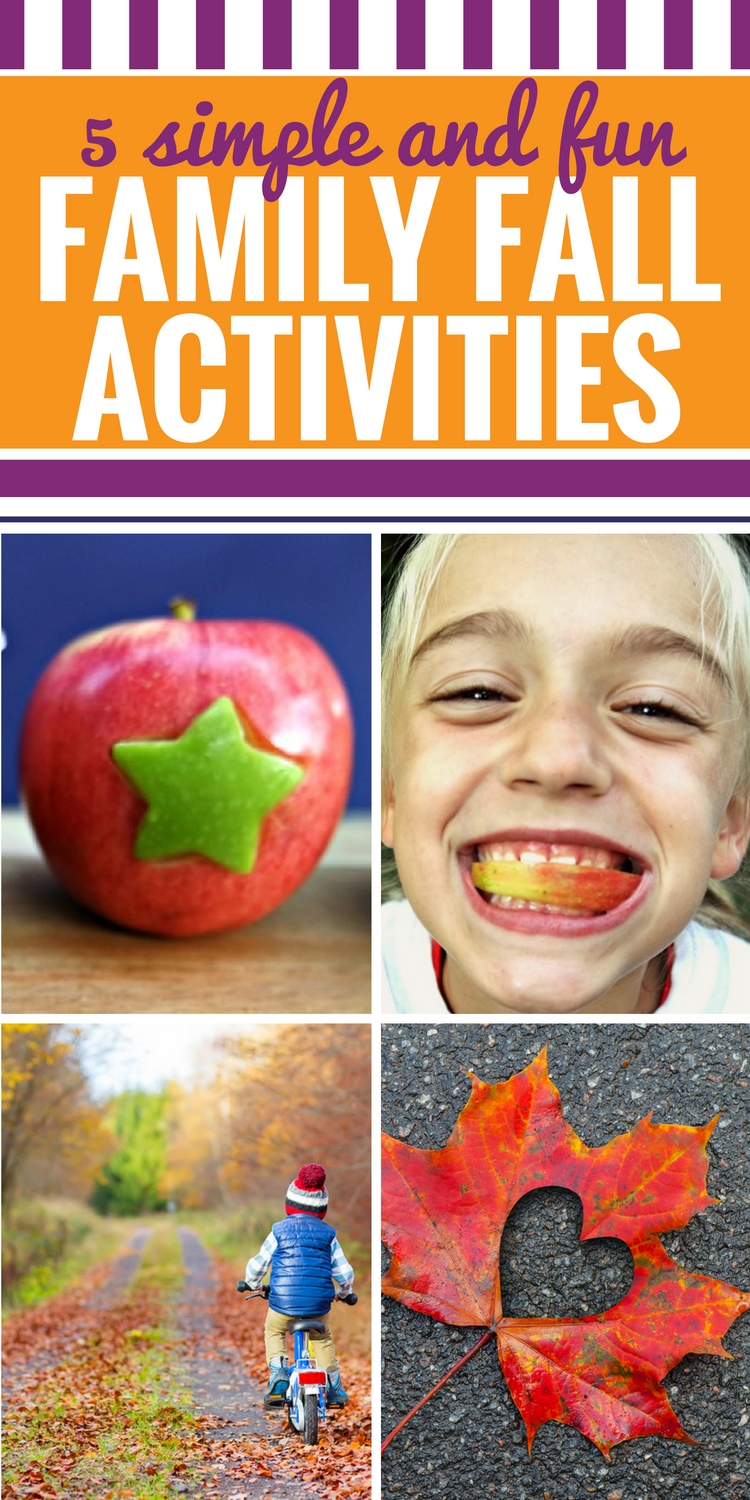 Take a Hike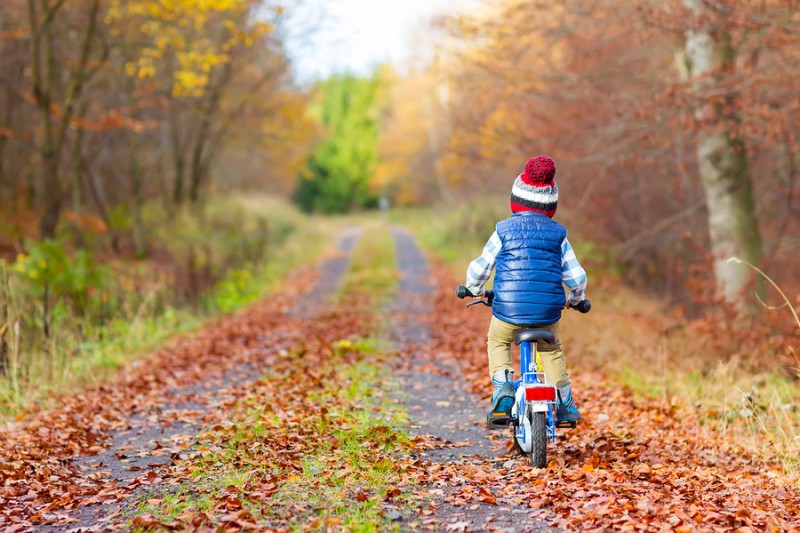 We make an effort to spend as much time outside as possible in the fall, and taking a hike in the woods is the perfect way to see the beautiful fall colors while spending time as a family. Check your local resources for family-friendly hiking paths near you.
Try a Corn Maze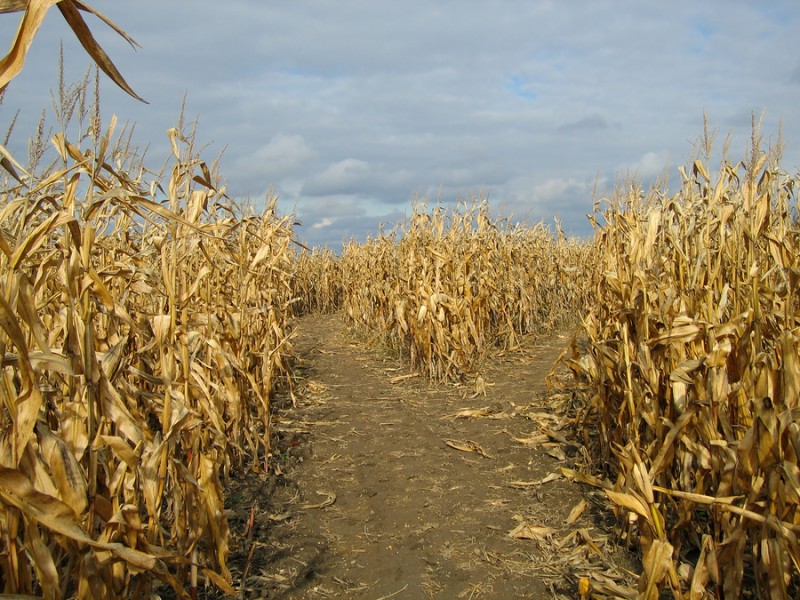 This is one tradition that we never go without. Corn mazes are fun for the entire family, and it's been fun to see how each of our kids has a different corn maze strategy. Miles likes to use the map and make educated choices. Alice prefers to wander the maze and see as much of it as possible. And Simon likes to leave the path whenever possible and make his own maze.
Go Fall Camping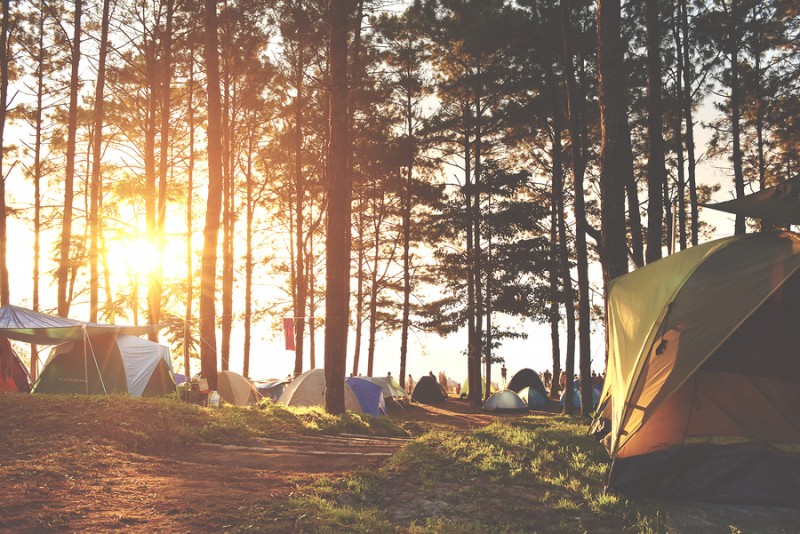 This is another family favorite. Every fall break, we head to a nearby campground for some crisp, fall camping. Some years we rent cabins, other years my parents host us in their camper. Every year, we enjoy bundling up near the fire, taking bike rides and making s'mores.
Donate Coats, Sweaters and Blankets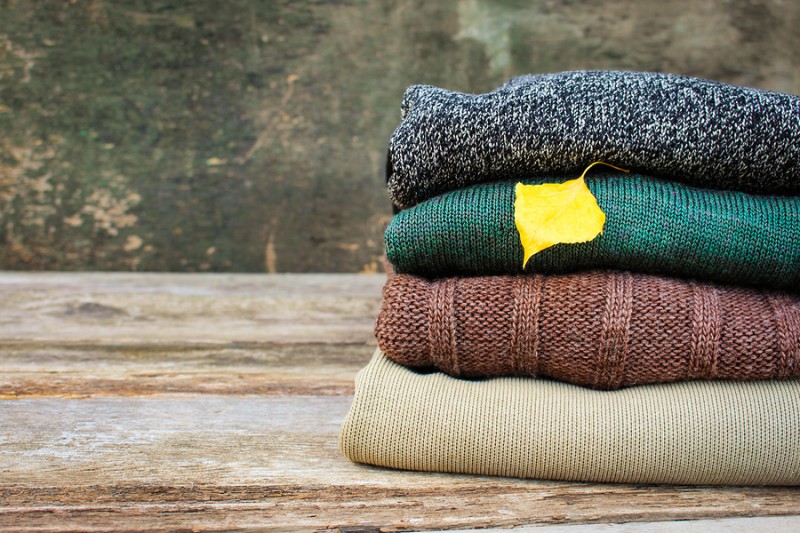 Fall is the time of year to go through your old coats and cold-weather clothes and make a donation. Shelters are stocking up on supplies to keep those in need warm during the winter, so don't delay.
Try Apple Carving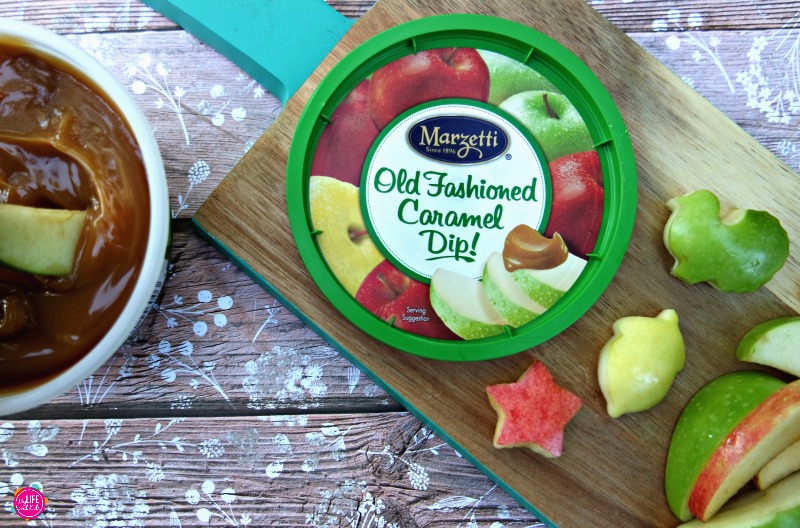 Fall is apple season and nothing makes me happier. Growing up in Michigan, I spent many fall days picking apples in my childhood orchard. Whether you pick your own or buy them at a store, have a little fun with your apples and try apple carving.
Once I introduced the concept to my kids, they had fun taste-testing the different ways to carve and slice apples, and everyone decided on their favorite.
Personally, I like to eat my apples in round slices.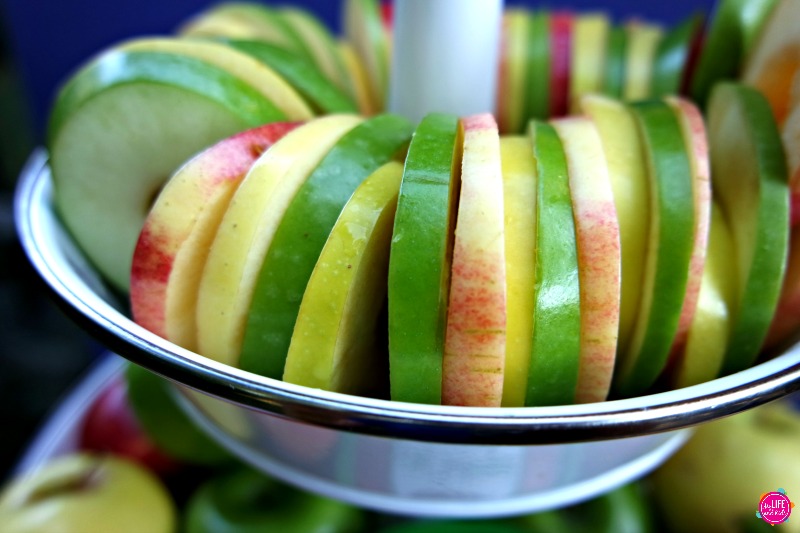 My daughter likes to eat hers like normal apple slices.
My boys like to eat their apples whole – with a twist like this one (made with a cookie cutter.)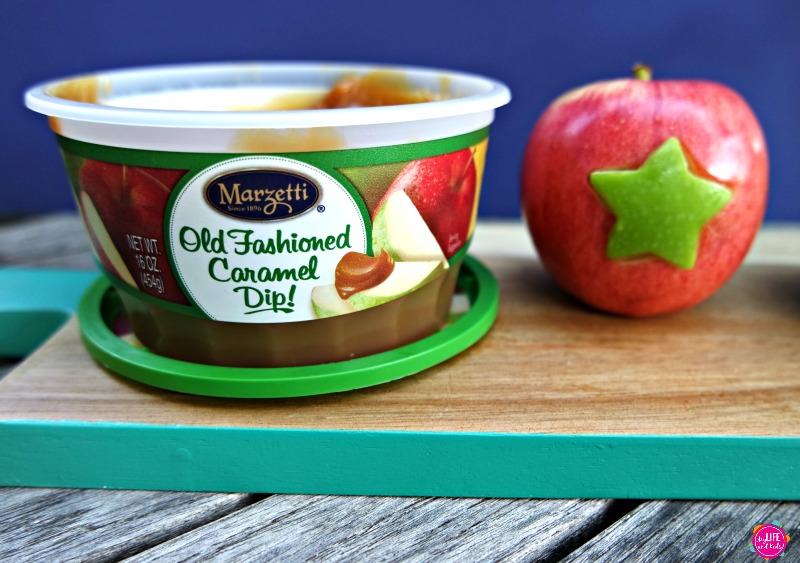 And – of course – Even Steven likes to cut his apples the opposite direction to expose the inner star.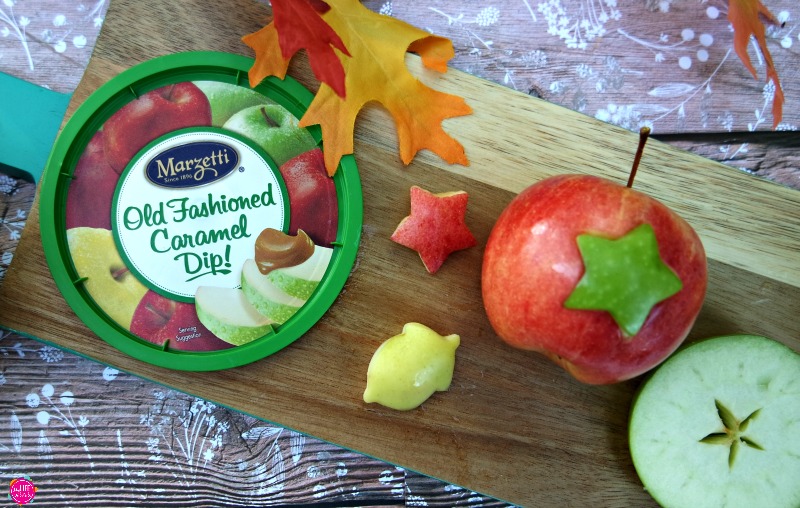 While everyone in our family prefers their apples to be sliced a little bit differently, we all agree that Marzetti® Old Fashioned Caramel Dip is a thick, rich, creamy caramel dip that makes apples more fun to eat.
They are delicious and help fuel rich family moments and memories to enjoy throughout the fall.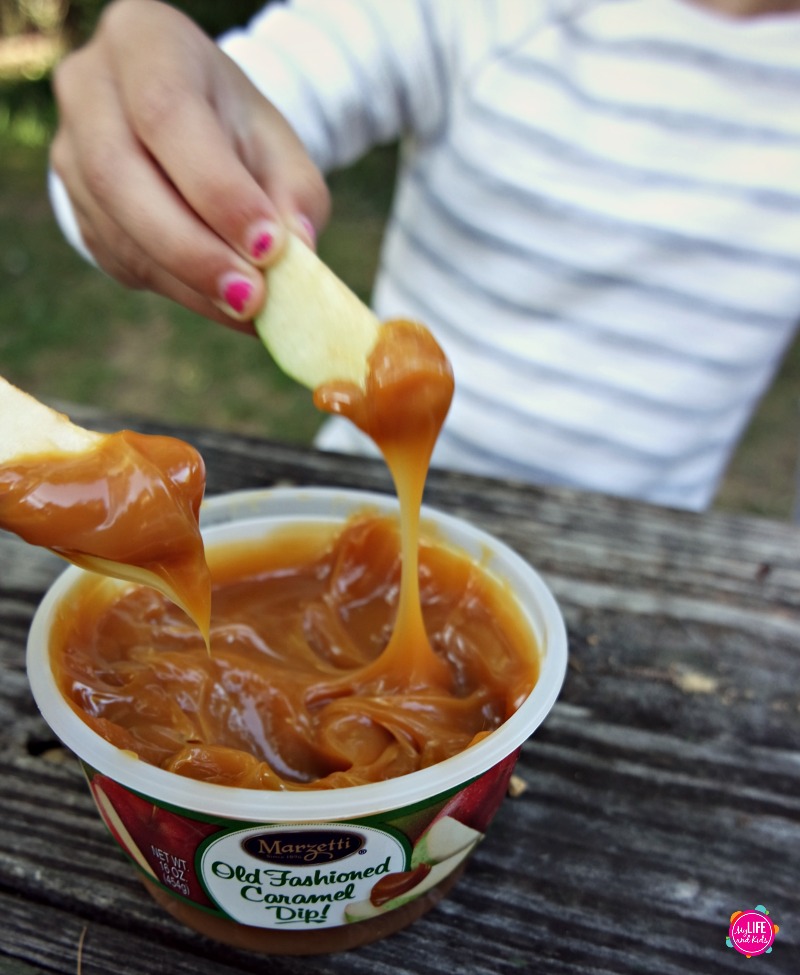 Whether you're just home from taking a fall hike, you've conquered the corn maze, or you're camping as a family, Marzetti® Old Fashioned Caramel dip is the perfect treat or snack to enjoy at your family's autumn festivities.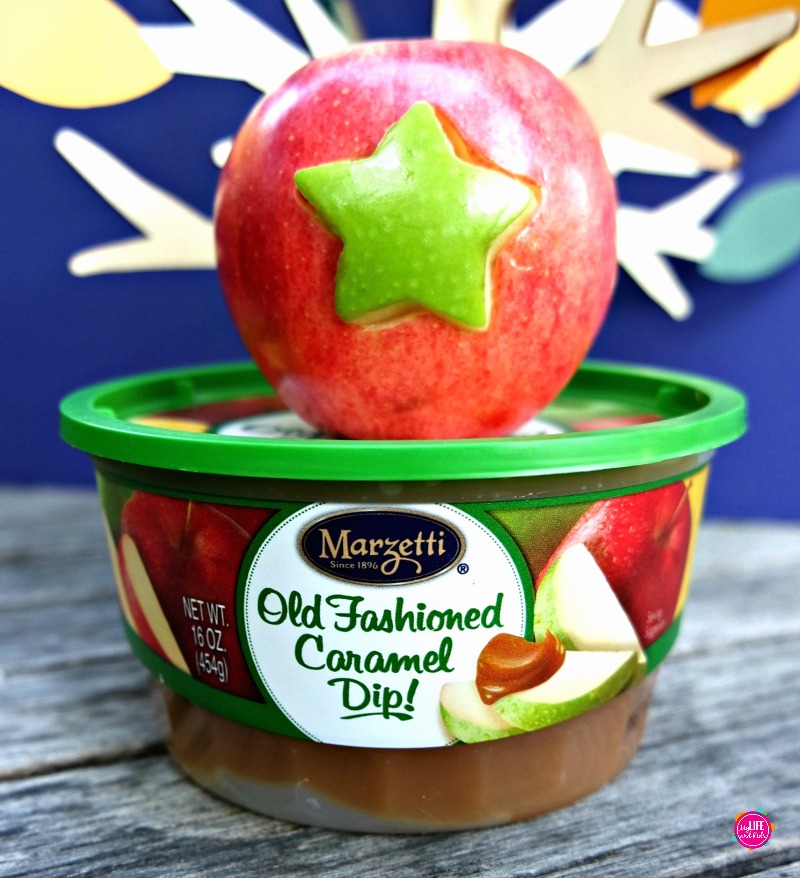 Be sure to follow Marzetti® on Facebook, Pinterest and YouTube. And click here to learn more about Marzetti® Old Fashioned Caramel dip.
Enter to Win a $50 VISA Gift Card
Use the form below to enter to win a $50 VISA Gift Card to help your family celebrate fall! If you do not see a form, click here to enter.
This is a sponsored conversation written by me on behalf of The Marzetti® Brand. The opinions and text are all mine.