Fish is always a healthy dinner option, especially when it's baked or grilled. These meals taste so gourmet, no one will believe how easy they are to make. We especially love the blackened tilapia taco bowls - yum.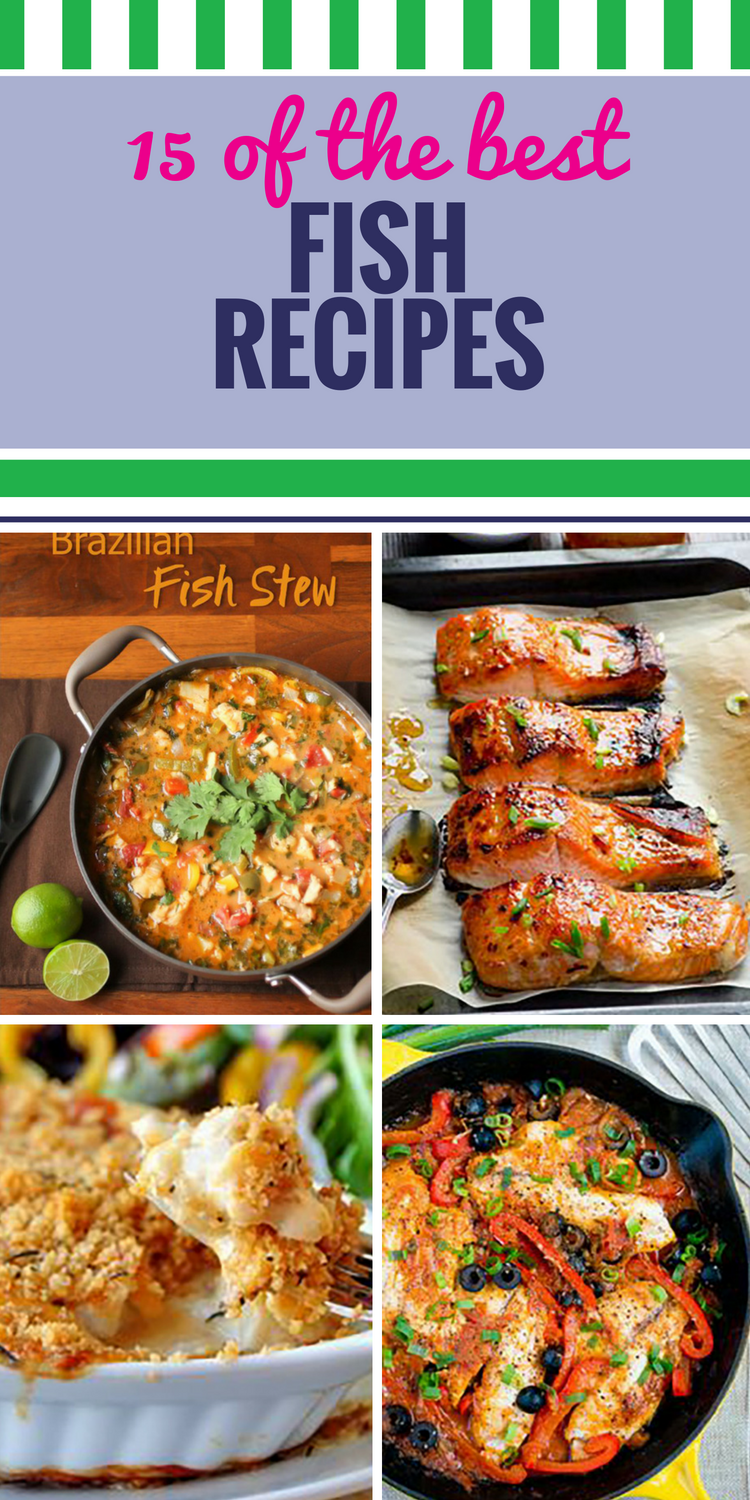 15 Fish Recipes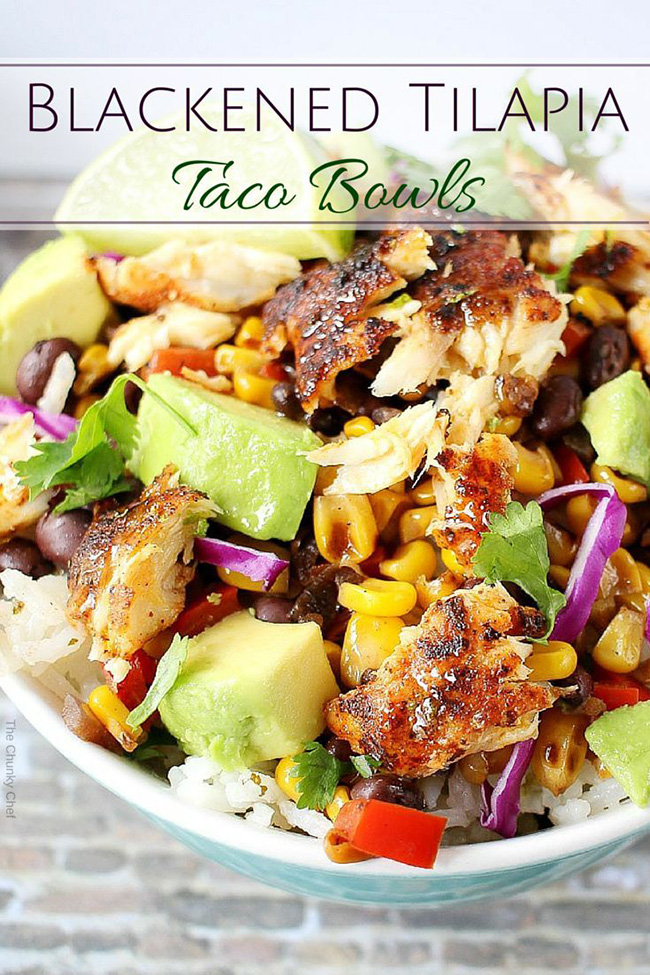 Blackened Tilapia Taco Bowls -  - Taco bowls get a healthy twist with the addition of spicy blackened tilapia filets, garnished with buttery avocados and a splash of fresh lime juice!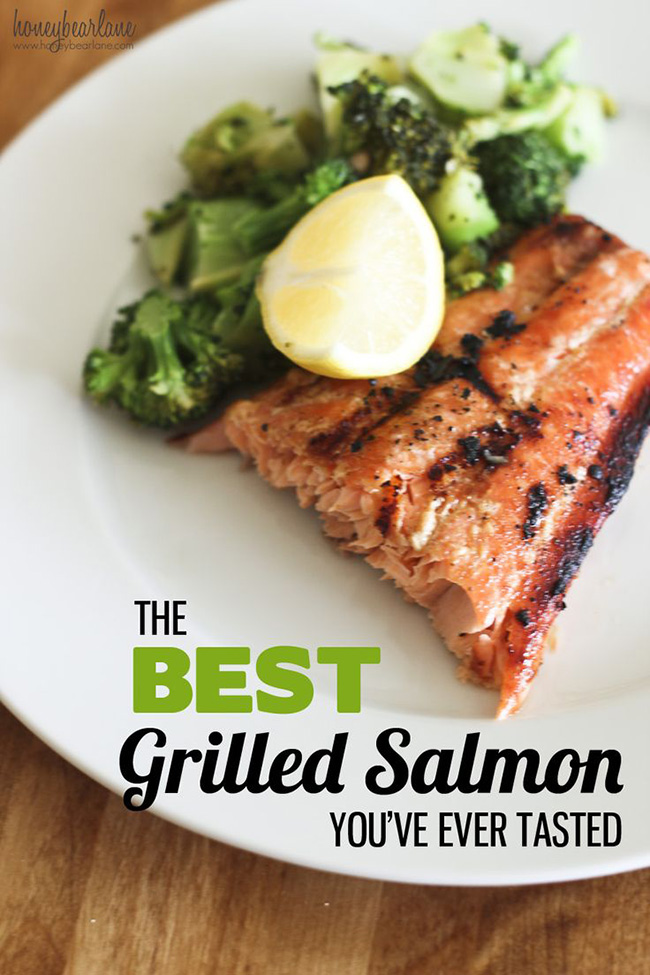 The Best Grilled Salmon Recipe Ever - - Grilled salmon with a maple/citrus glaze that you make yourself. On the list for summer grilling!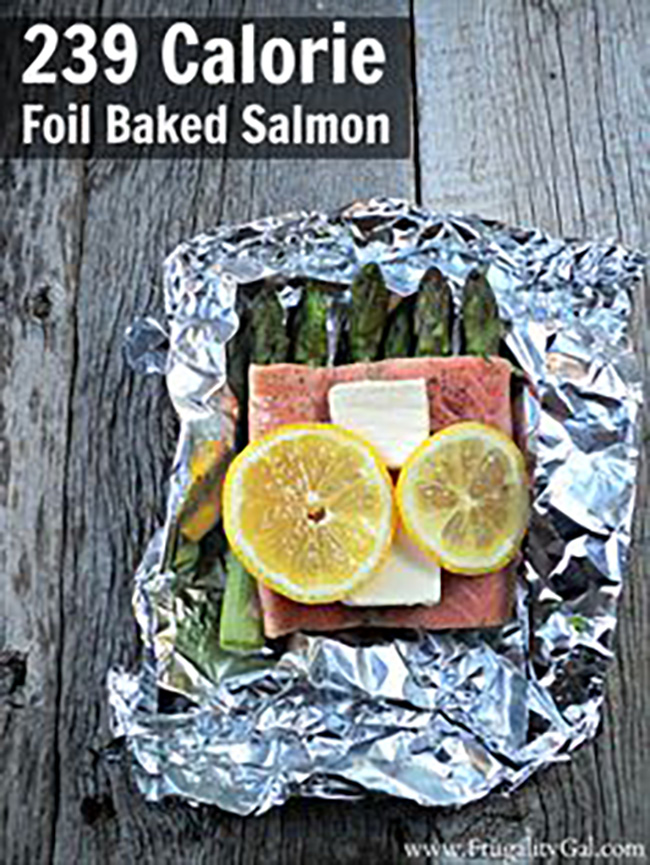 Foil Baked Salmon Recipe with Asparagus - - Easy 239 calorie baked salmon recipe with asparagus. The best part? This 30 minute recipe requires zero cleanup since the salmon is baked in foil pouches.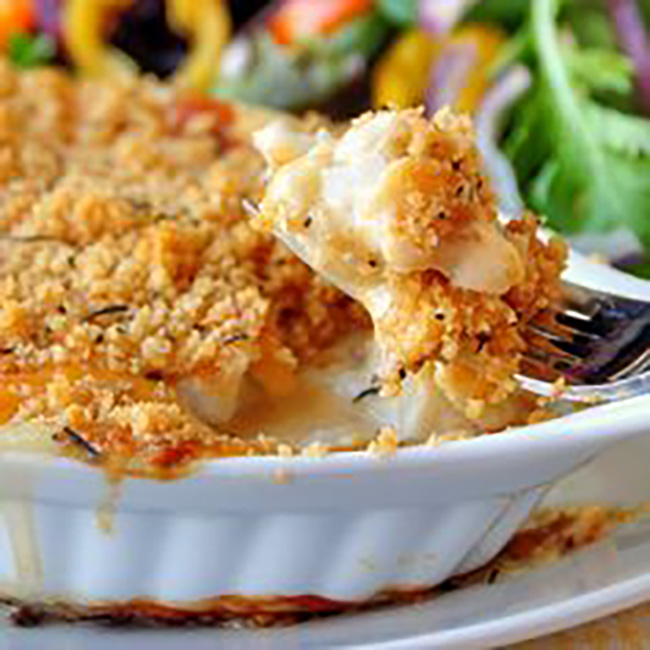 Cod Au Gratin - - I make this dish at least once a week ever since I discovered this recipe last year. It is by far the very best Cod au gratin recipe EVER!!!!! Love it!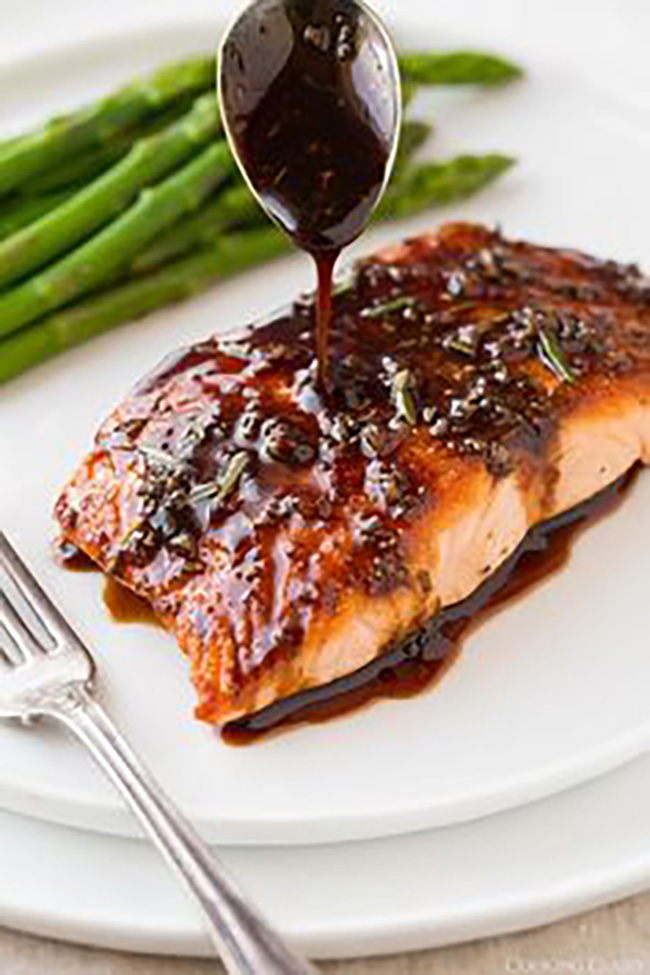 Balsamic Glazed Salmon - - A delicious glazed salmon recipe that is sure to please everyone!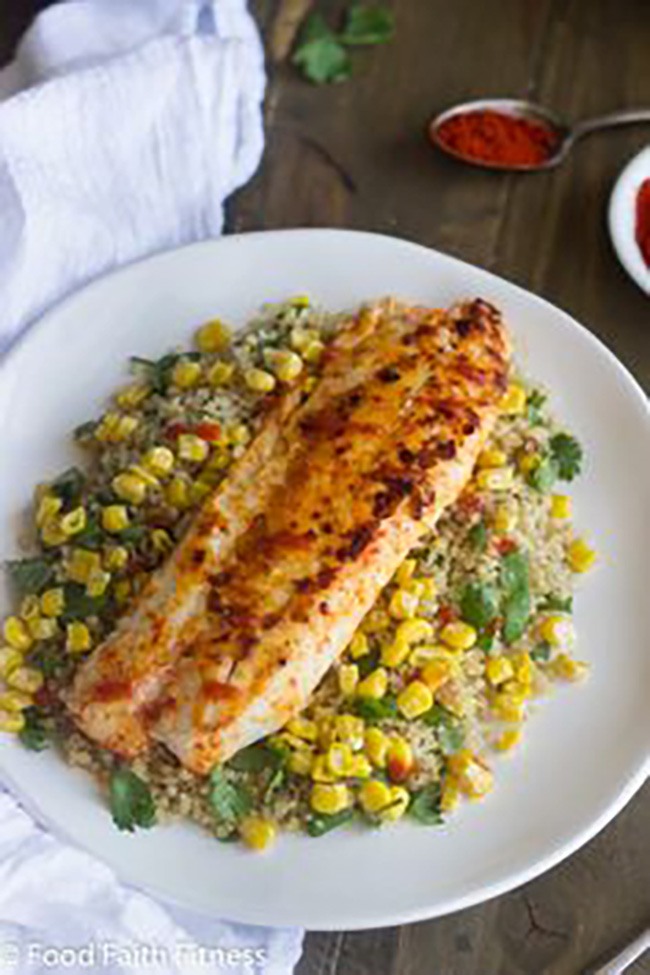 Cilantro Lime Tilapia -  - Cilantro Lime Tilapia- It was so simple to prepare, but tasted like a gourmet meal. We will be sure to keep this one on our radar for future dinners for two.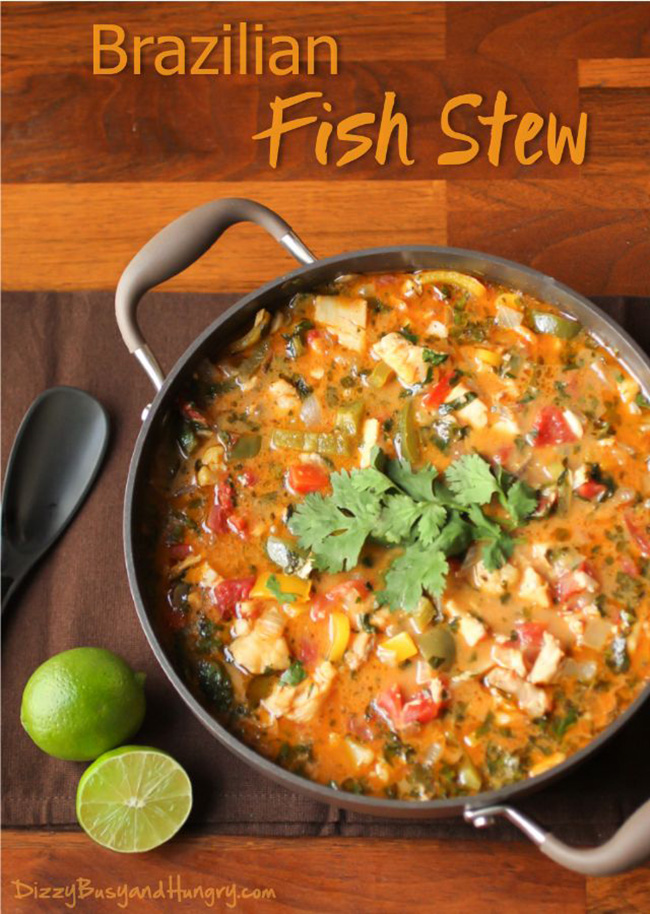 Brazilian Fish Stew-  - Brazilian Fish Stew - Flavorful stew with marinated tilapia, bell peppers, tomatoes, and onions in a coconut milk broth.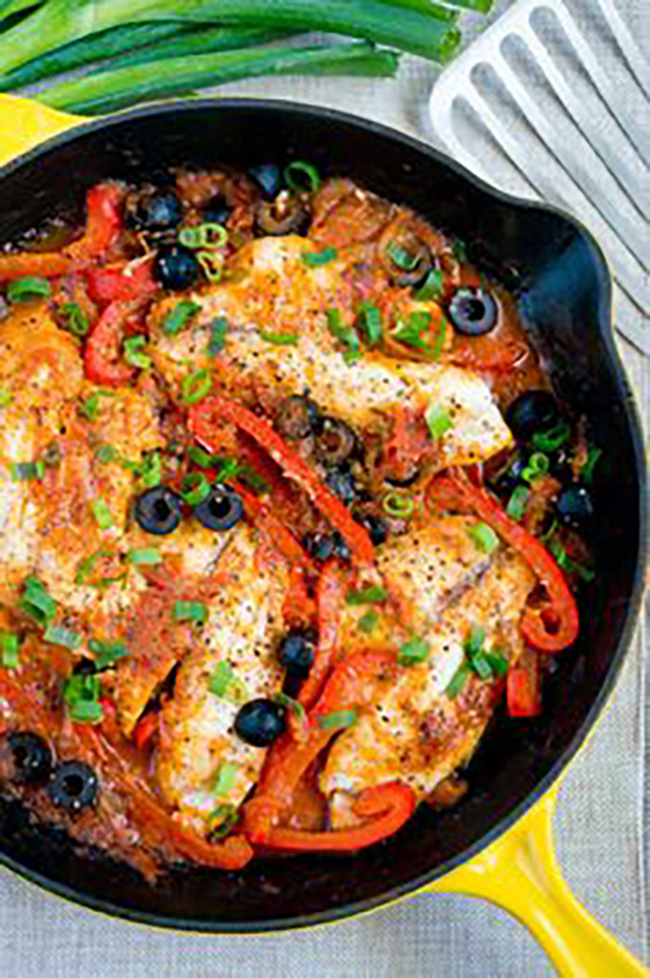 Baked Tilapia Veracruz -  - One Skillet Tilapia Veracruz | If you are looking for a dinner recipe for this week, look no further, this One Skillet Tilapia Veracruz is so delicious and easy to make, you will want to make it over and over again.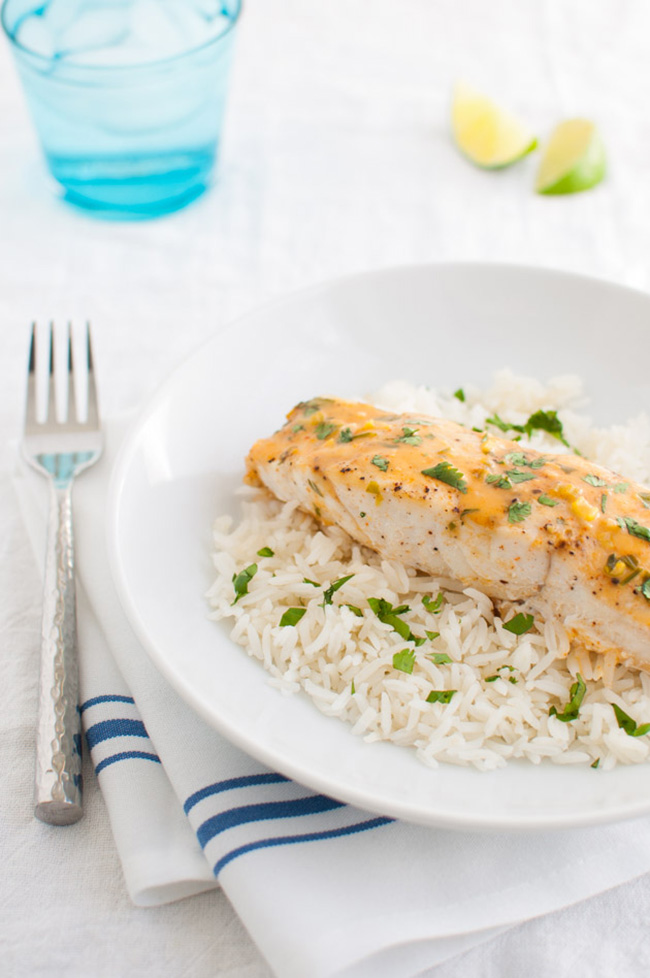 Mahi-Mahi with Thai Coconut Curry Sauce -  - delicious Mahi-Mahi dish!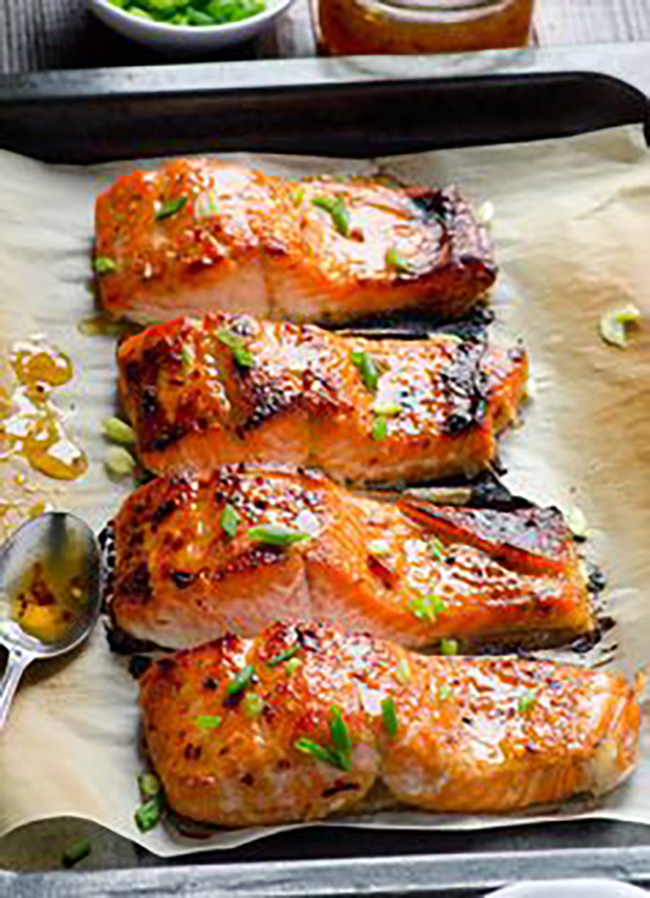 Clean Eating Baked Thai Salmon - - Clean Eating Baked Thai Salmon Recipe -- 3 ingredient & 15 minute out of this world healthy dinner!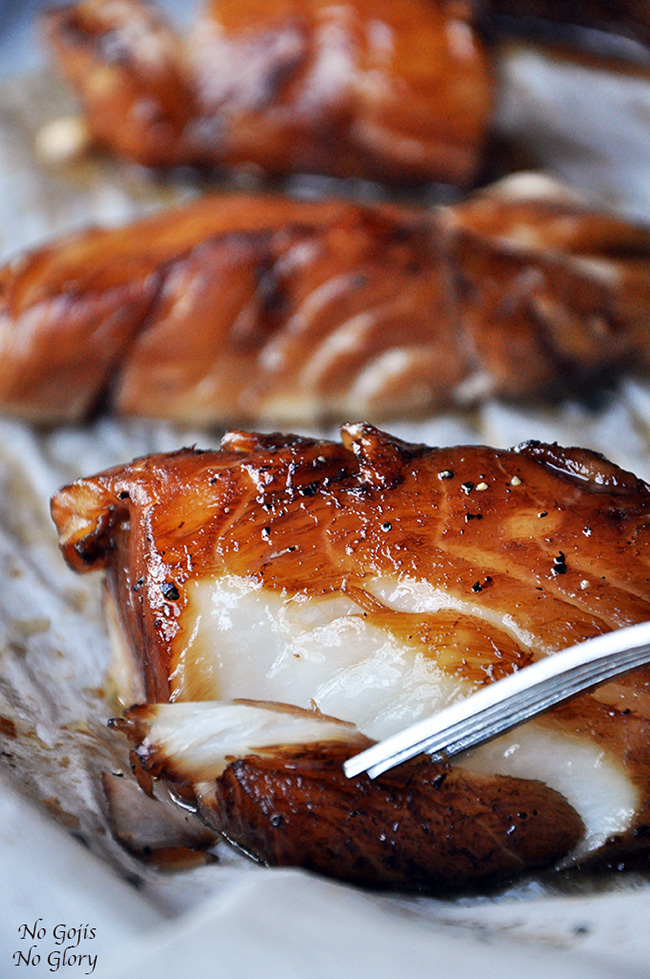 Baked Honey-Marinated Cod -  - this is an awesome recipe for baked cod!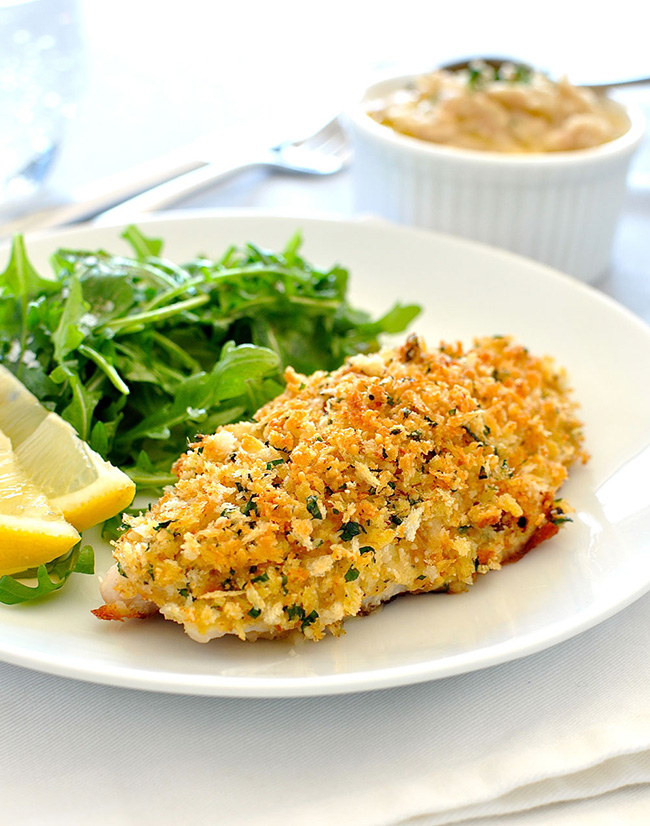 Healthy Parmesan Garlic Crumbled Fish - - Baked Parmesan Crumbed Fish ~ Coated with a thick, crunchy coating of parmesan and garlic breadcrumbs. Using this recipe, you'll get a perfect golden crust and perfectly cooked fish every time. And it's on the table in just over 10 minutes. (Oh, and only 260 calories)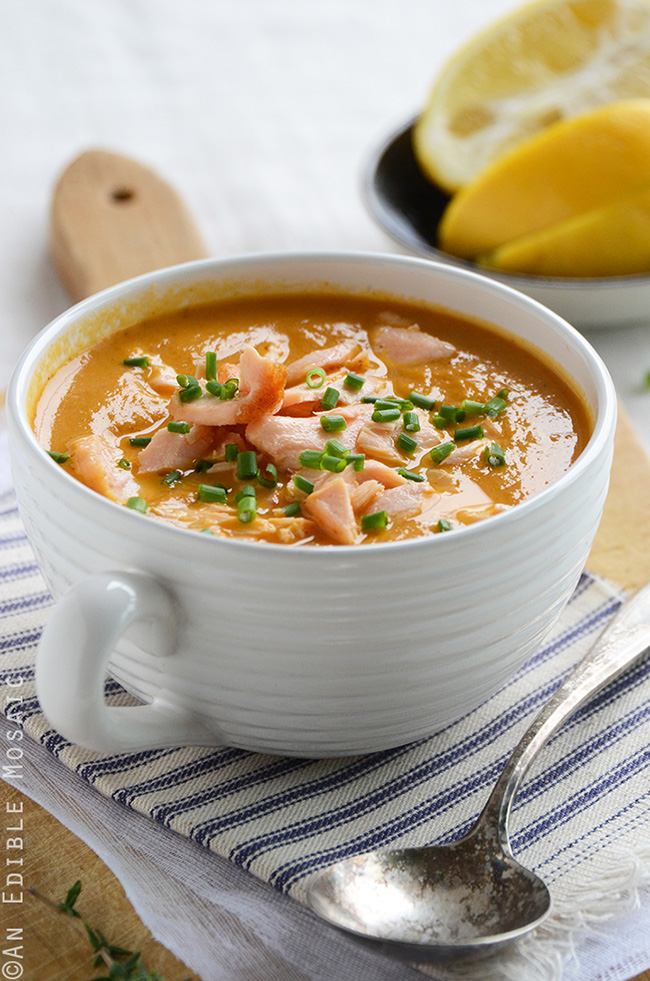 Salmon Bisque -  - Salmon Bisque: really delicious - I added smokey and spicy paprika. Can substitute with any seafood too!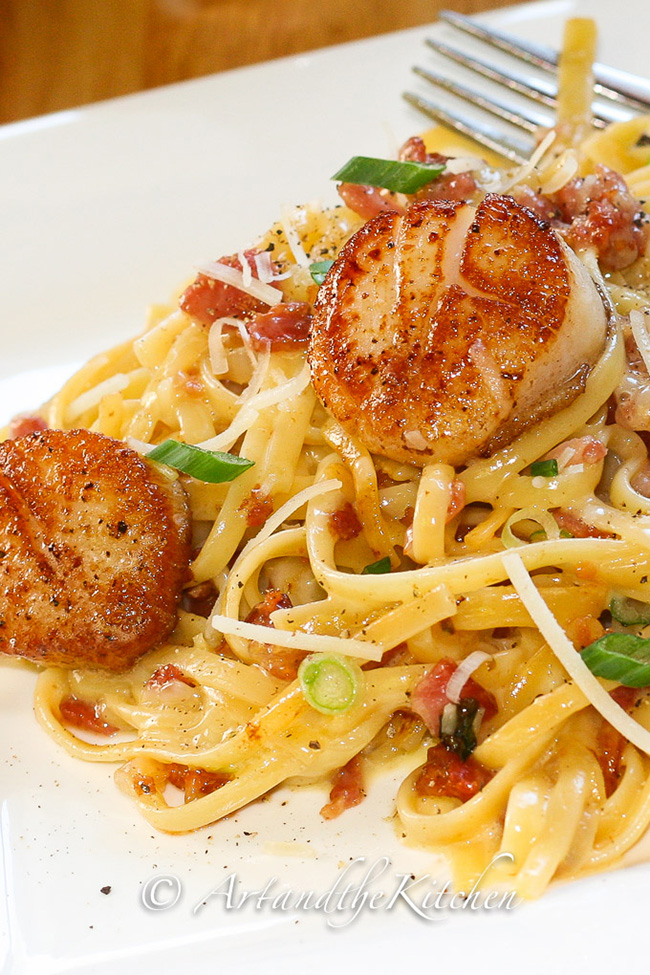 Carbonara with Pan Seared Scallops -  - Carbonara with Pan Seared Scallops- a gourmet meal you can make in under 30 minutes!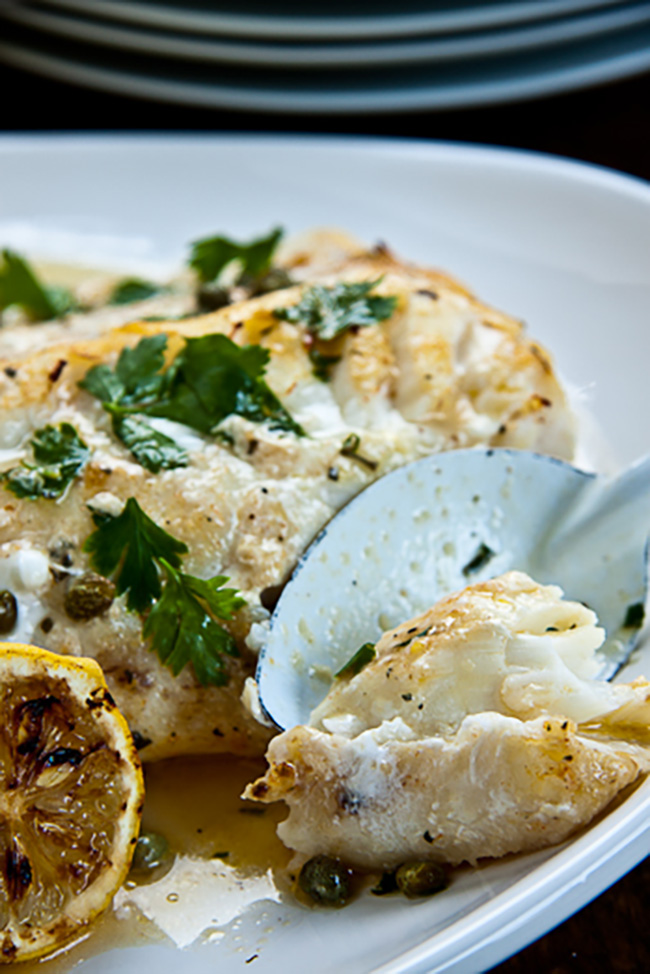 Baked Fish with Lemon Butter & Capers -  - simple and delicious!