Autumn is when we start craving those hearty comfort foods, but it's also a great time to try out some healthy chicken bakes and experiment with seasonal ingredients (our favorite is the Apple Pecan and Feta Salad with Honey Apple Dressing - it's even healthy). Try these at your next fall party or family meal.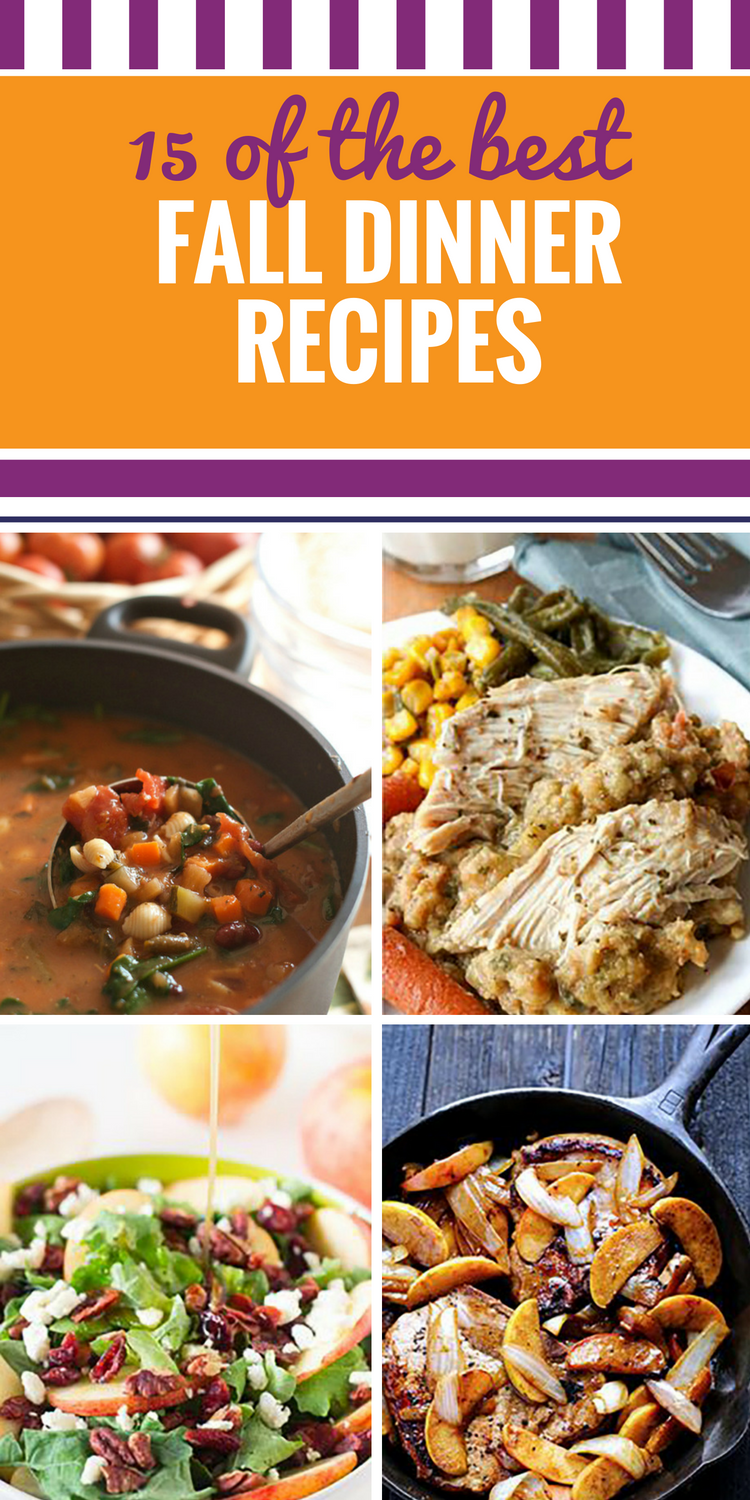 15 Fall Dinner Recipes
Coq Au Vin
This is the ULTIMATE One Pot Dinner!
Warm and comforting, this chicken braised in red wine is the best of French country cooking! The chicken is moist and satisfying in a hardy sauce that warms the whole soul. This is an easy and decadent dish that will entice even the pickiest eater in your crew.
Serve as is, or over egg noodles!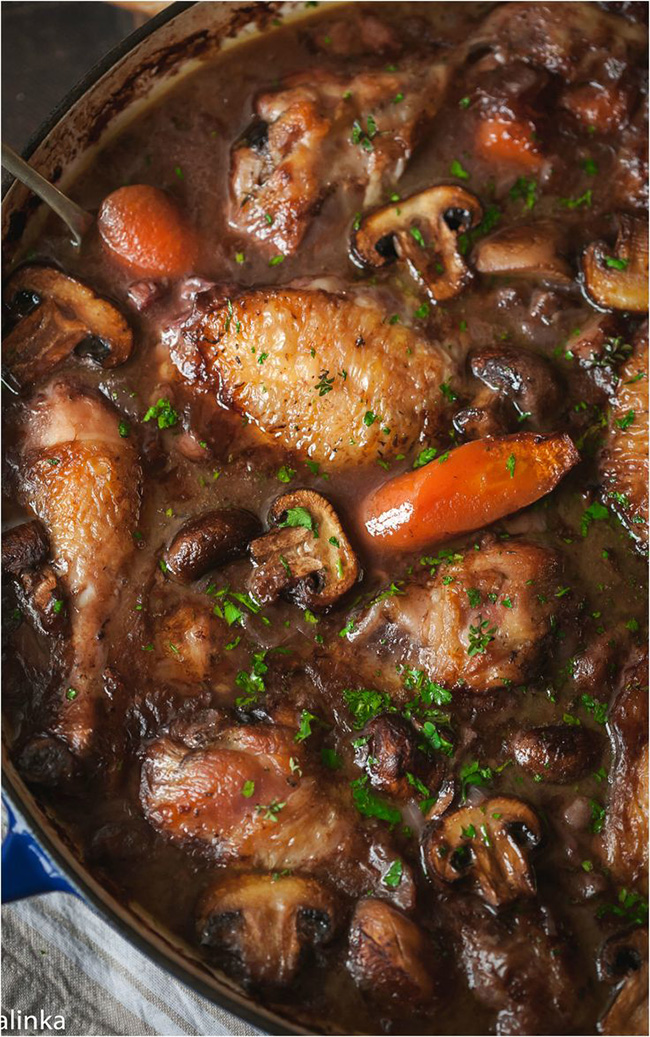 Rustic Chicken with Apples and Bacon is the unsung hero of the delicious, one-pan Fall meal. This is super easy to make with straight forward ingredients. You will swoon over the moist, flavorful chicken that is swaddled in a bacon and apple broth. Unbeatable!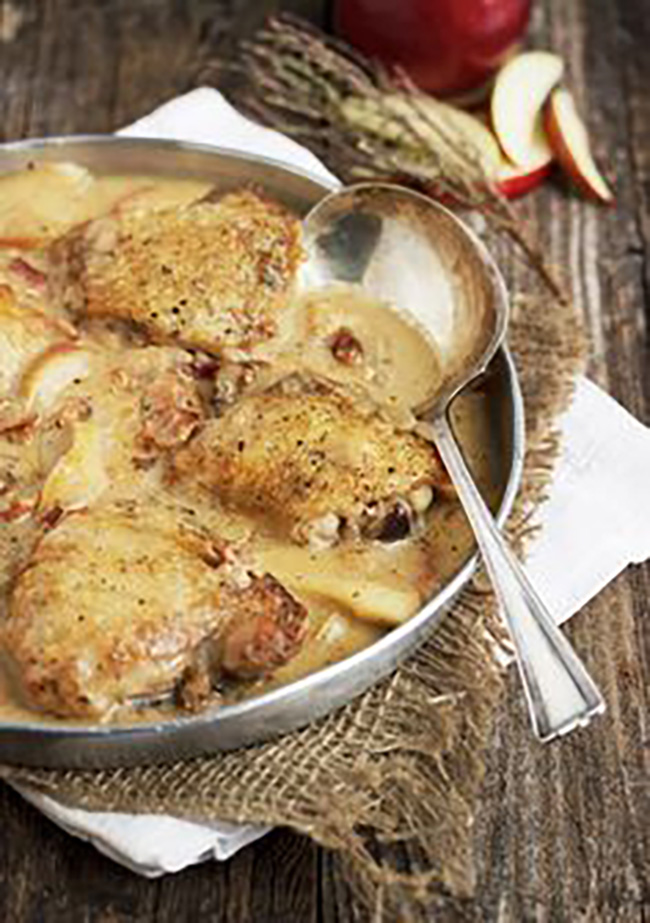 One Pan Autumn Chicken Dinner! We have you covered - this Chicken Dinner is easy to make and clean up is a breeze! Brussels sprouts, apples, sweet potatoes, bacon, shallots and herb chicken. Delicious symphony of veggies meets robust flavor of chicken and spices.
You're welcome!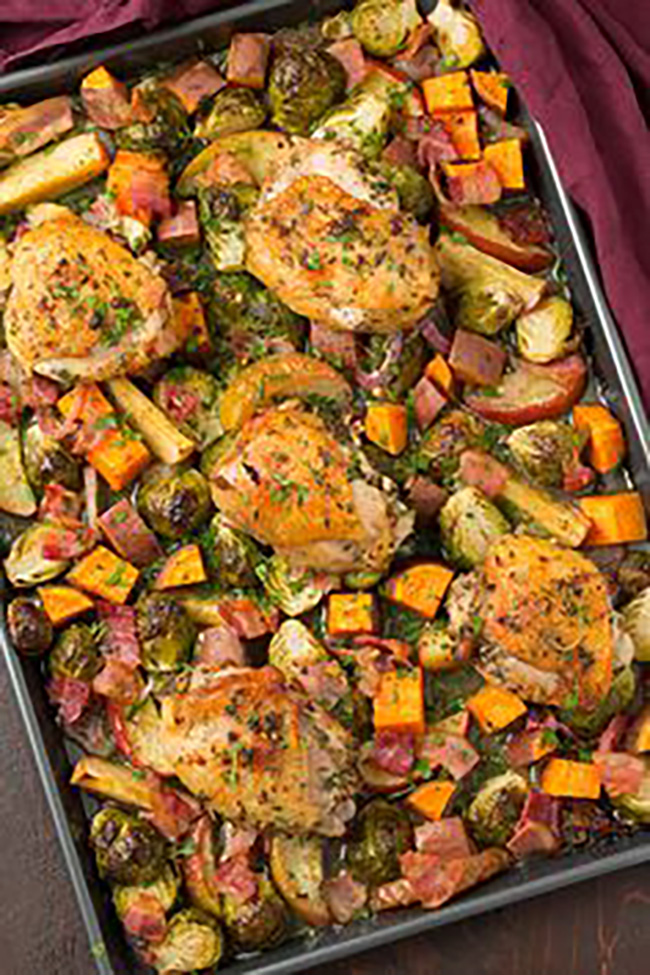 Apple Cinnamon Pork Chops sing the true song of Fall!
A simple and delicious one-skillet meal that everyone will love! Lots of warm, savory tones make up the perfect balance of this hardy dish. Even your pickiest eater will gobble down their dish.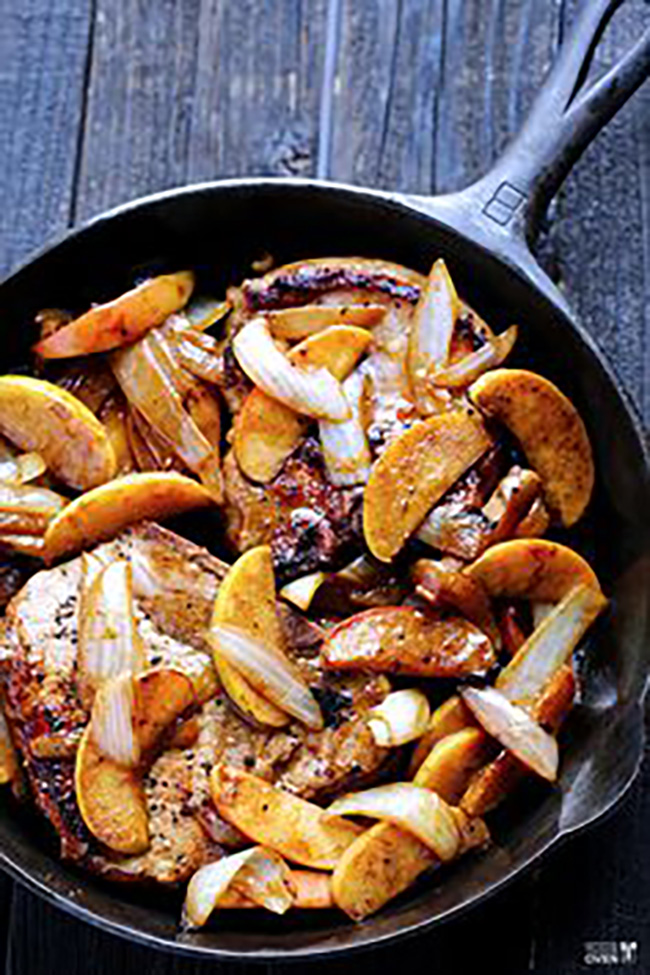 Butternut Squash Stuffed Shells with Sausage and Ricotta are your new favorite comfort food. These little guys are easy to make and even easier to devour. Filled with great nutrition and fuel, I love how these stuffed shells pack the perfect harmony of flavors to ensure a satisfying bite!
Level up your Thanksgiving leftovers!
Pasta dishes are always a classic to keep in your dinnertime rotation. Our Creamy Turkey & Noodles is an easy way to feed a crowd and a delicious recipe that uses Thanksgiving turkey leftovers! Get out the frozen mixed veggies and the bow-tie pasta, and whip up this dynamite dish in no time at all.
ProTip: Make up a double batch - this dish is an excellent reheat for lunches or dinners throughout the week!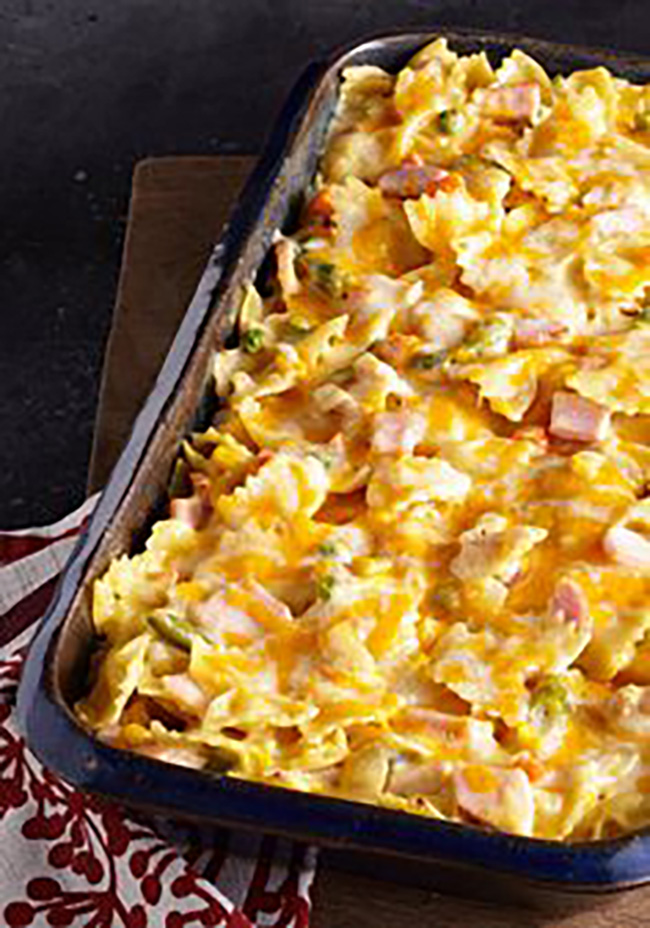 For your next quick and easy meal, put this in the rotation! Your whole crew will go bonkers over this Chicken Mozzarella Pasta with Sun-Dried Tomatoes.
This is perfect for those hectic nights during the week. Make in just 30 minutes and serve up the hungriest appetite!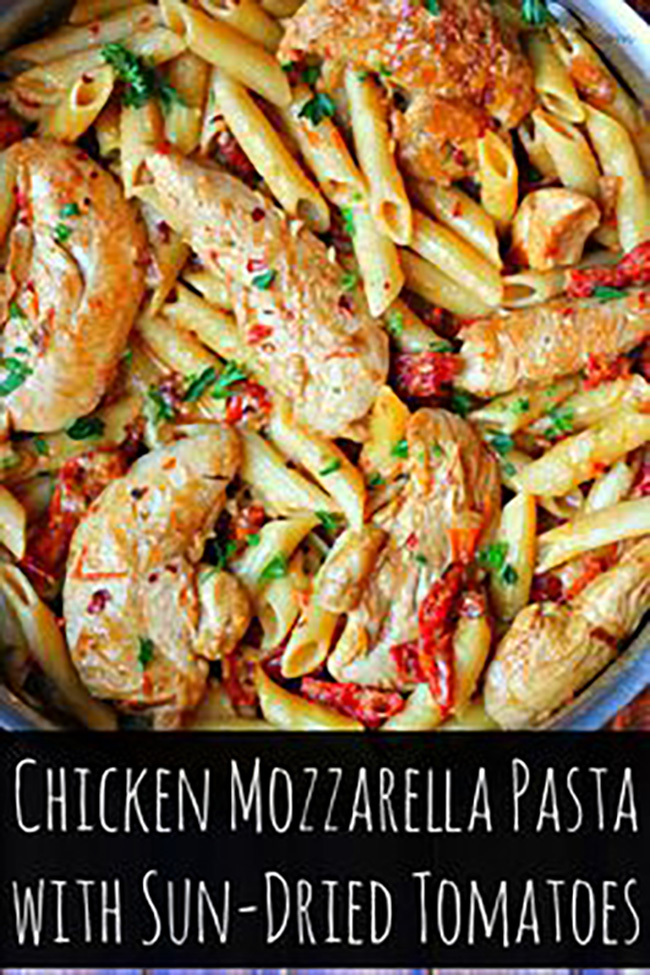 Just set it and forget it!
Get the whole family on board with this instant classic. Super easy - just dump and go! This Crockpot Chicken & Stuffing is a delicious home cooked meal that fills the soul (and appetite) with comfort. Cozy up and enjoy your evening off from cooking!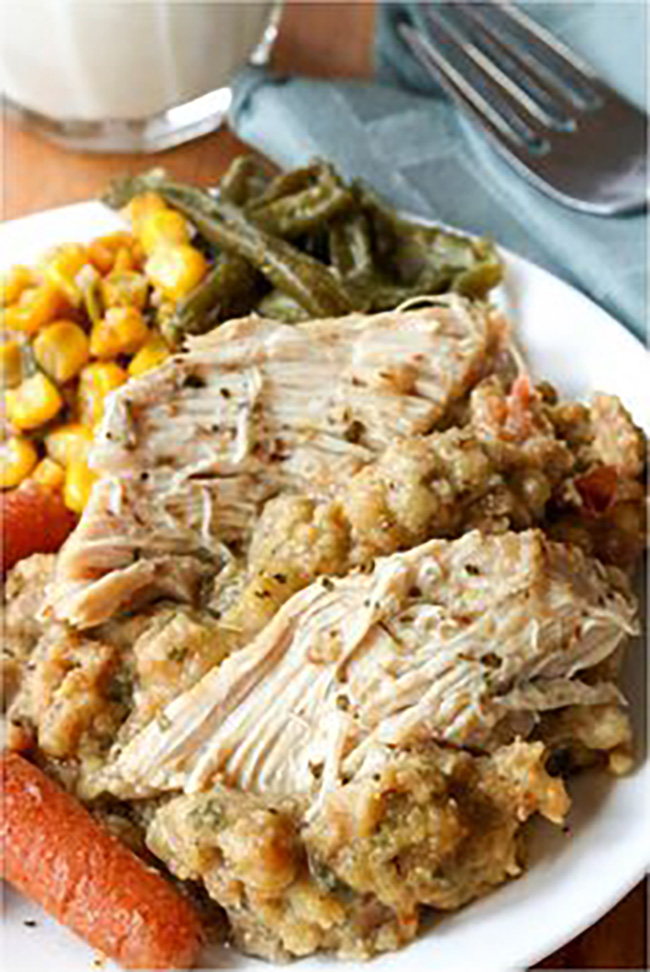 Apple Pecan and Feta Salad with Honey Apple Dressing is loaded with fall flavors and is a sweet, savory, crunchy and GOOD FOR YOU meal! No fuss and no guilt, this wonderful salad is around 426 calories, and can be the entire meal you need after a long day.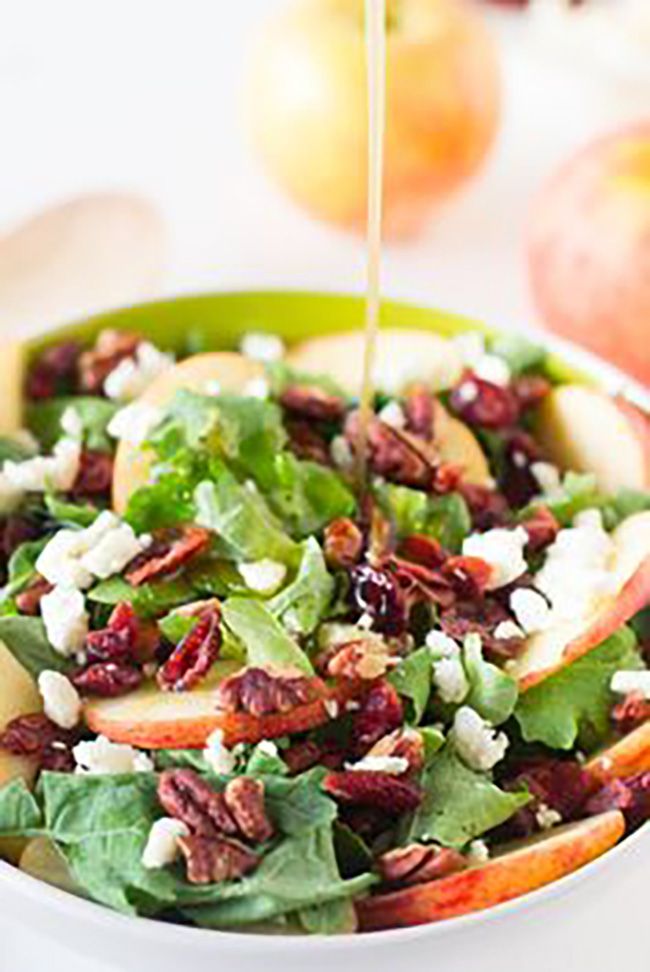 Are you as dubious as I am when someone says "Easy" Italian dish? After making this, I promise we can deem it EASY! Super quick prep and straight forward ingredients, this is the Easy Italian Chicken of your dreams.
This is one of my family's favorite easy weeknight recipes! The Italian Chicken Bake comes together in minutes with only 4 ingredients and rich, delicious flavors! An easy, healthy, gluten free dish!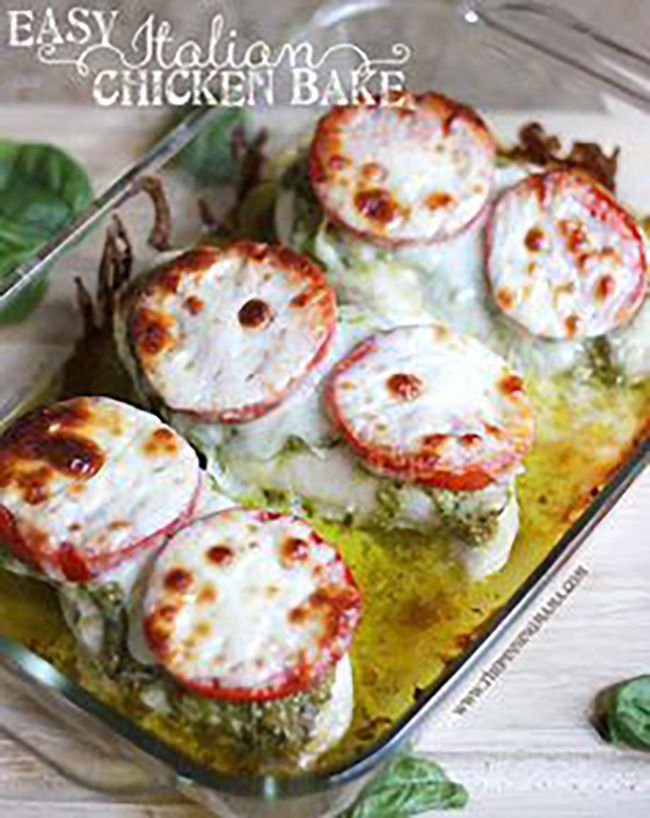 Fall Dinner Party Minestrone Soup Recipe, when the soul needs warming and the appetite needs nourishment. We absolutely love this recipe - and it gets better each time it is reheated! Making up a giant pot on a Sunday means I have an excellent dinner option for later in the week - or several delicious and hardy lunches. Goes perfectly with your favorite salad - or - can stand alone and quench the biggest hunger!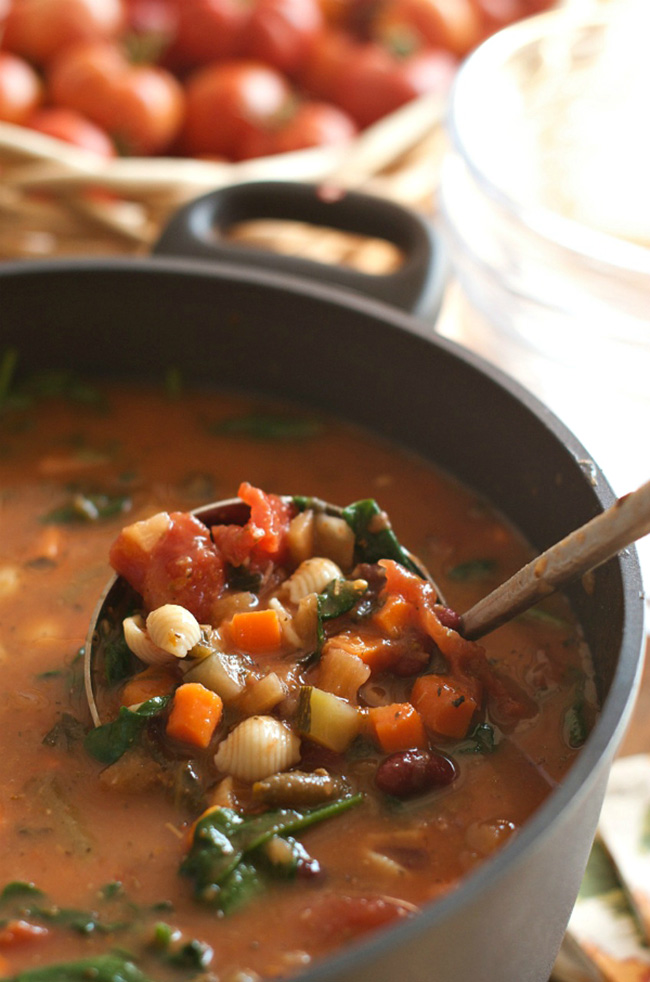 Chicken Cordon Bleu Soup
This recipe is PERFECT for the cooling temperatures and will give you the greatest comfort during the chilly fall and winter season! It is hardy, creamy, and absolutely fulfilling.
ProTip: Make up a double batch to ensure you have plenty of leftovers. You will thank yourself - this soup gets better with each reheat!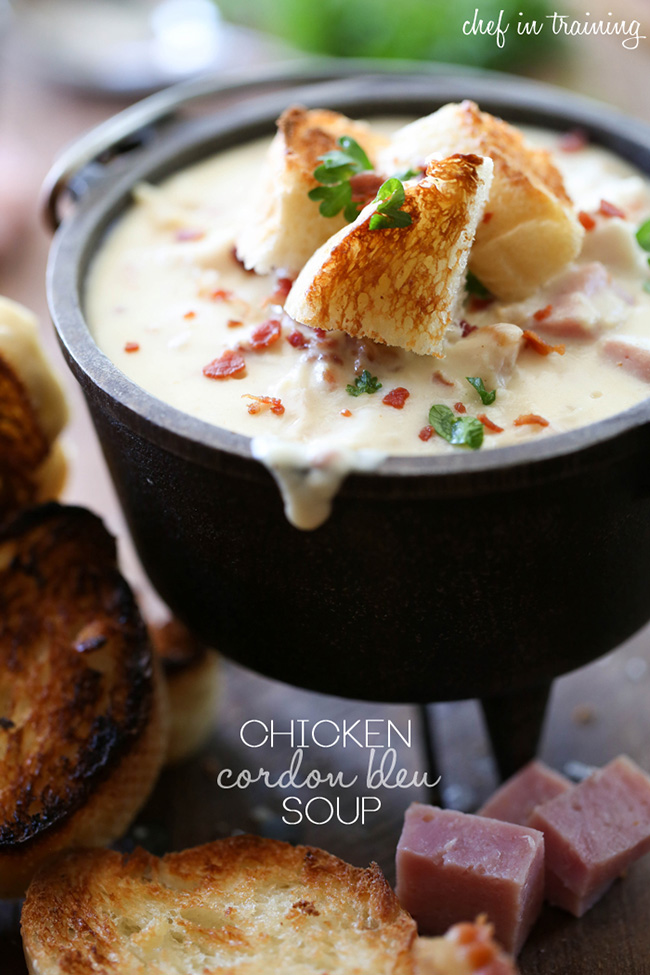 This decadent dish is creamy, with butternut squash and roasted garlic sauce. Easy to make, and completely addictive. We love this for dinner parties and large family gatherings. It goes amazingly with your favorite salad and bread!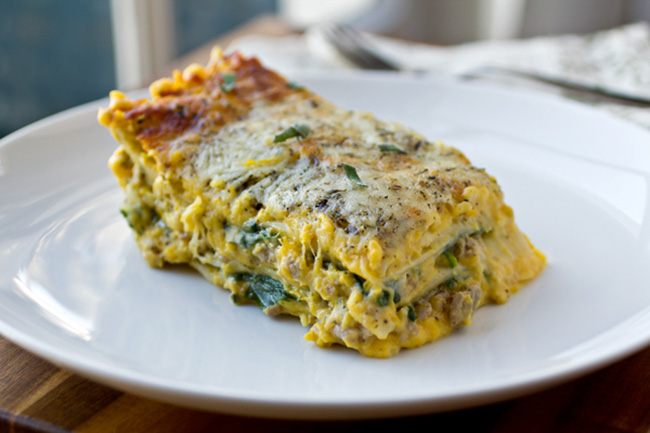 OK.
When we can combine two classic comfort foods - and make them in ONE POT, we win at life! My entire crew goes bonkers over this dish. We make it so often that my kids refer to it as "Mom's Chili Mac Masterpiece."
This can be made in 30 minutes or less! Better with each reheat!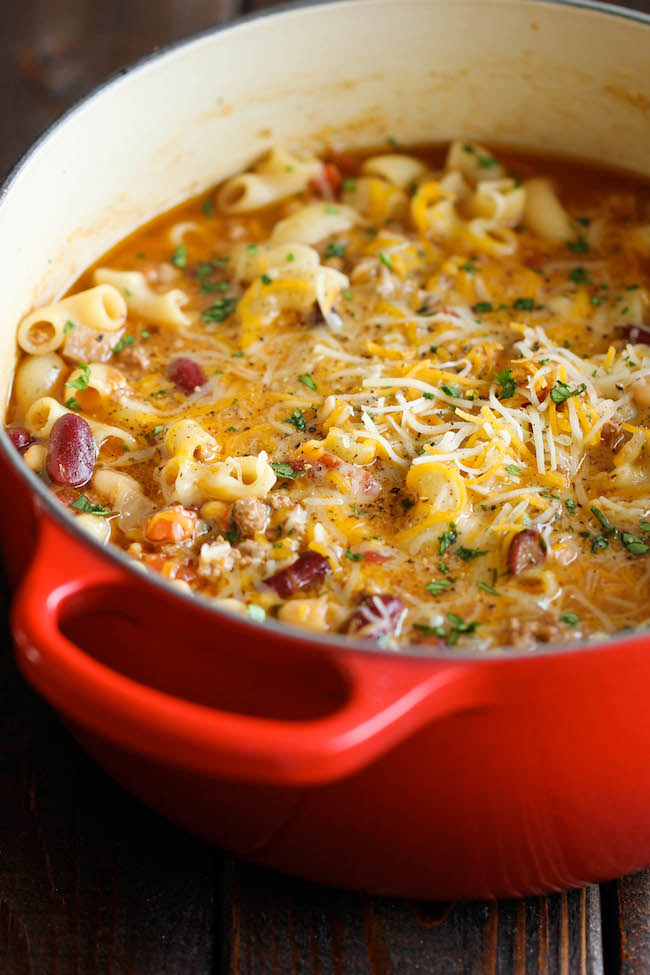 Kielbasa and Roasted Vegetables….just chop, toss and bake! When your favorite sausage meets the roasted veggies of your dreams - you will have this dish. It is gluten free, packed with protein, and loaded with incredible veggies. There is literally no way to mess this up!
This is mind blowing you guys - So So So So Easy!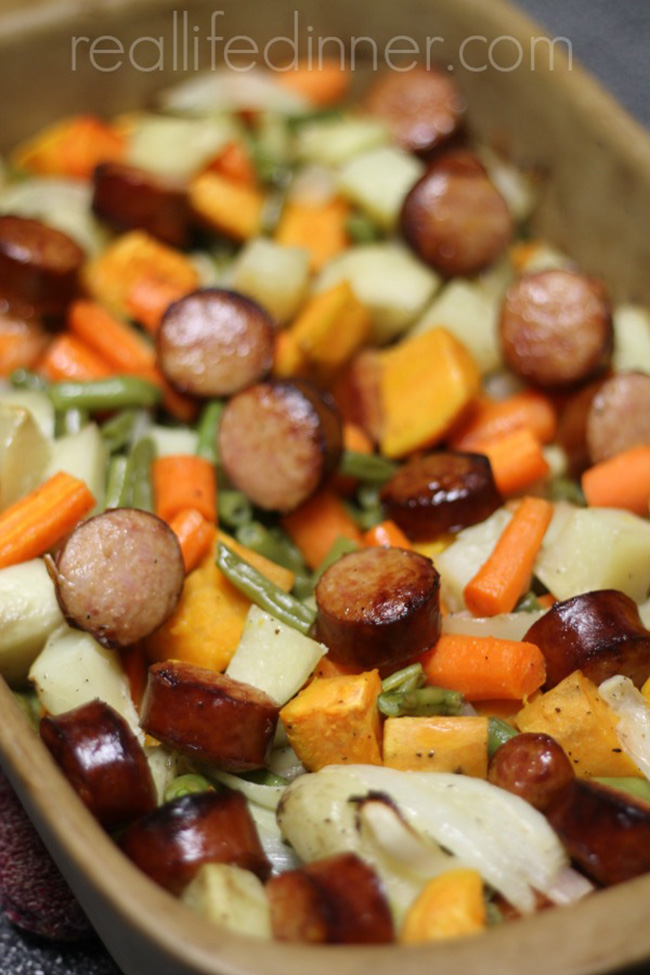 CLICK AROUND BELOW FOR MORE INCREDIBLE CROCKPOT RECIPES FOR ALL OCCASIONS!
STILL WANTING MORE RESOURCES FOR EXCELLENT MEALS WITH ONE POT (OR CROCKPOT)? CHECK OUT MY RECOMMENDATIONS:
Dutch Oven Cookbook: Complete Cookbook with Amazing Recipes, Delicious and Easy to Make One Pot Meals
One Pot: 120+ Easy Meals from Your Skillet, Slow Cooker, Stockpot, and More: A Cookbook
5-Ingredient One Pot Cookbook: Easy Dinners from Your Skillet, Dutch Oven, Sheet Pan & More
Healthy Eating One-Pot Cookbook: 101 Effortless Meals for Your Instant Pot, Sheet Pan, Skillet and Dutch Oven
The Clean Eating Slow Cooker: A Healthy Cookbook of Wholesome Meals that Prep Fast and Cook Slow 
Dutch Oven Cookbook: Ultimate Cookbook with Astonishing Recipes, Unique and Easy to Make One Pot Meals Including Meat, Fish, Vegetables, Desserts
The easy and healthy slow cooker cookbook: incredibly simple prep-and-go whole food meals
Skinny taste fast and slow: knock-out quick fix and slow cooker recipes
skinny taste one and done: 140 no-fuss dinners for your instant pot, slow cooker, air fryer, sheet pan, skillet, dutch oven, and more
Healthy Slow Cooker Cookbook: Fix-and-Forget Recipes using Delicious Whole Food Ingredients
Healthy Slow Cooker Cookbook for Two: 100 "Fix and Forget" Recipes For Ready to Eat Meals
Paleo Slow Cooker: 40 Simple and Delicious Gluten Free Paleo Slow Cooker Recipes for Healthy Lifestyle