Laughs
Even Steven was interesting once
By |
Even Steven has a boring job.
It's so boring, that I don't even know what exactly he does. Every now and then I ask him, but he opens his mouth and all I hear is blah blah blah blah blah blah blah…
And then I yawn and say, Nevermind.
And then he makes this face: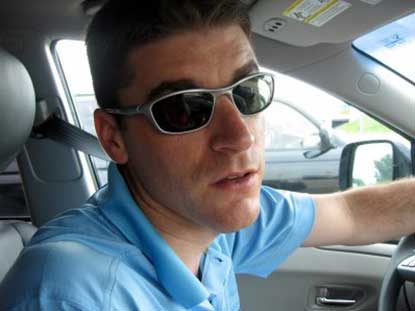 So when we were at a party last month and the girl we were talking to (let's call her Tara) asked Even Steven about his job, I heard him start to say, "Product supply blah blah blah…" and then I tuned him out for fear that I would fall asleep during his answer.
Which would be embarrassing since we were at a party and all. I did NOT want to be the mother of three that leaves the house for her quarterly outing and falls asleep at the party because her husband is talking about his boring job.
I was just getting ready to ditch Tara and Even Steven and ask the bartender to mix me up another White Russian when I saw Tara's face.
She looked mesmerized.
She was staring at Even Steven – her eyes were wide. Her mouth was open in shock.
I thought she must be choking on something to have such a reaction, so I hit her in the shoulder and said, "Are you okay?"
"Yes," she said. "I'm just fascinated by your husband's job."
Me: It's okay. You don't have to pretend. He knows his job is boring.
Her: Boring? Are you joking? It sounds really exciting.
Me: Even Steven? What is it you do again?
Even Steven has never looked so excited in his life. He was practically jumping up and down with joy that someone thought his job was interesting.
He looked something like this – only with a bigger smile:
Even Steven: Product supply blah blah blah…
The Girl: Oh… I thought you said Product SPY.
And then I laughed and laughed and laughed and laughed. And then I got another White Russian.
And Even Steven looked like this.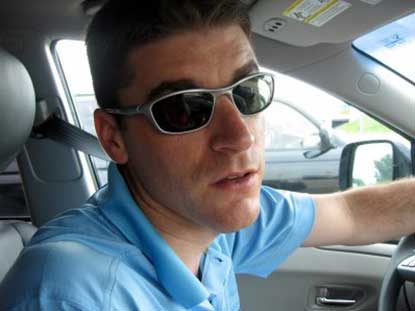 But it's nice to think that for about three minutes in 2013 someone thought that Even Steven was the most interesting person in the room. I think that's really, really nice.