Laughs
Even Steven, The Anti-Gossip
By |
Even Steven is the anti-gossip. You can tell him something and ask him to tell the world, and he won't – just in case you change your mind.
Friends can be spreading Facebook with news of their pregnancy, they could take out an ad in the local newspaper, they could hire an airplane to fly a banner over the town to let everyone know.
But Even Steven would never tell a single soul (especially me) because it just isn't any of his business.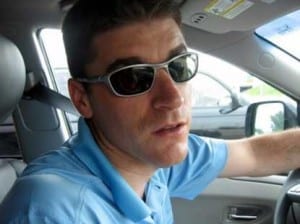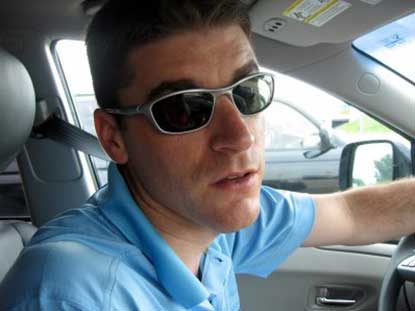 A friend of ours used to date a girl that didn't like us. (We'll call her Jennie). The feeling was mutual, we didn't like her much either. But we ended up spending a considerable amount of time together.
None of us had kids, and we'd get together every weekend or so to grab drinks, dinner or just hang out.
On one occasion Jennie pretended to fall asleep at the table so she wouldn't have to talk to us.
On another occasion she was describing the type of engagement ring she felt she deserved and giving her boyfriend grief about not being engaged yet. I slipped my engagement ring off my finger and handed it to her. "Jennie," I asked. "If your boyfriend gave you this ring right now and got down on one knee and begged you to marry him, what would you say?"
Jennie: Well – I would marry him. But not with that ring. I deserve something much bigger.
Like I said – the feeling was mutual.
Our friend and Jennie eventually broke up and both have moved on with their lives over the past 7 years. Our friend is happily married to a wonderful woman.
And we'd heard that Jennie was also married, but we've never seen her since.
At least I haven't.
Not too long ago, Even Steven and I went out to dinner – just the two of us.
After we got home, he said:
Did you see Jennie sitting at the table next to us?
Me: What? When? Tonight?

Even Steven: Yeah – she was sitting right next to you.
Me: And you didn't tell me? Are you kidding me?
Even Steven: I didn't want to make a scene.
Me: Make a scene? You could have just written it on a napkin or whispered it or something. You have got to be kidding me.
Even Steven:
Me: What did she look like? Is she the same? Did she pretend to fall asleep at any point?
Even Steven: Um – I don't really know. I didn't pay much attention.
And that – my friends – is what I have to put up with on a daily basis.
Even Steven, the anti-gossip.
Do you know what it's like to be married to a person that is against the relaying of information? It's exhausting.