My Husband
Even Steven Needs Surgery
By |
I have sad news to share today…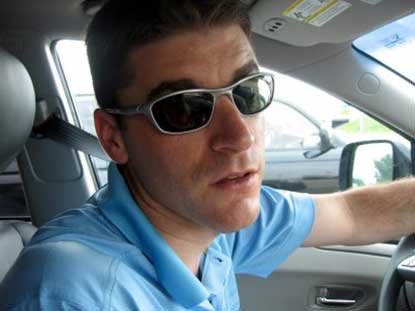 Even Steven tore his labia.
Doctors are recommending surgery.
When I first heard this news, I wasn't sure if I was more upset that Even Steven needed surgery – or that my husband had a labia.
Our conversation went something like this:
Me: How did it go at the doctor? What did he say?
Even Steven: It's not good. I tore my labia.
Me: No you didn't.
Even Steven: Ummmm… I think I know what I tore. You weren't even there.
Me: I'm pretty sure you don't have a torn labia.
Even Steven: Yes. I. Do. The doctor is recommending surgery.
Me: This is awful news.
Even Steven: I know. Surgery to fix a torn labia can be messy and complicated.
Me: I'm more upset that you have a labia.
After several minutes of confusing conversation, and a quick call to the nurse, we determined that Even Steven tore his labrum – a ligament in his shoulder.
I was very relieved.
And I made Even Steven promise he wouldn't tell anyone about his torn shoulder until he could remember to consistently use the correct "L" word.
A note to my mother: A labia is a lady part. Call my sister-in-law, Holli. She'll give you all the details. Please don't google it.