Laughs
Even Steven Invented Texting (sort of)
By |
When I was a freshman in college, cell phones barely existed. They were called bag phones and lived in a giant bag in the trunk of your mom's car. Or they were actually built into your car (if you were really fancy).
And – Oh my gosh – I just remembered that the summer before I went to college, I drove around my hometown pretending to talk on our portable home phone. My mom spent two months constantly asking me where the cordless phone was. Man, I was cool!
Anyway – back to how Even Steven pretty much invented texting…
We met during the beginning of my freshman year and his junior year. I knew it was love at first sight, but Even Steven didn't. (It took months of stalking to convince him.)
On the night we met, he said he would call me. And since we didn't have cell phones, I waited by my dorm room phone for over a WEEK for him to call.
And then one day, while I was staring at the phone, the red light appeared indicating that I had a message.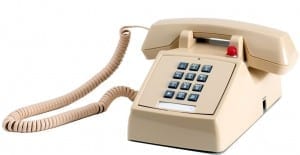 It was Even Steven. He had finally called!
Except my phone didn't ring.
And I had been waiting for NINE straight days for it to ring. I had been watching it.
This started a flurry of activity in the dorm. Girls from neighboring rooms called my room to make sure my phone ringer was working. It was.
My roommate walked to another dorm to see if calls coming from outside our dorm were ringing. Another girl had her sister from home call the dorm room to see if off-campus calls rang on my phone. They did.
I even called the phone people on campus to check my phone to make sure my ringer was working correctly. It was.
And then I waited the mandatory three days before returning Even Steven's call. It was agonizing.
For the first six months that we were dating, Even Steven's calls never once rang into my dorm room. Once I knew my phone was working properly, I just assumed that I was always blaring the music, or in another room, or in the bathroom when he called.
Until I overheard him giving advice to one of his fraternity brothers.
"Just dial directly to her voicemail. Then you won't have to talk to her."
In all of his fraternity cool-ness, Even Steven knew how to dial directly into a voicemail inbox without ever having to actually call someone directly.
And since he hates talking on the phone almost as much as he hates talking on the phone – it was the only way he liked to make phone calls. A quick voicemail let him know he was thinking about me, without having to have an actual conversation with me.
Pretty much the same thing as texting.
Send a quick, short message without having to have an actual conversation. Let someone know you're thinking of them without having to talk to them.
See? Even Steven TOTALLY invented the concept of texting.
Sort of.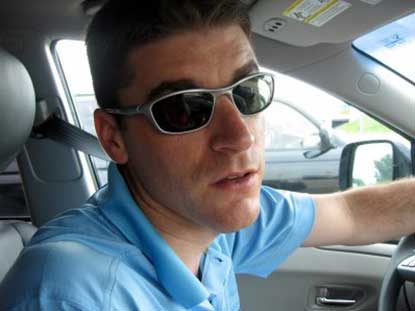 Okay – not at all really.
But a little?