Laughs
The New Trick I Like to Play on Even Steven (in bed)
By |
Even Steven and I are pretty much total opposites.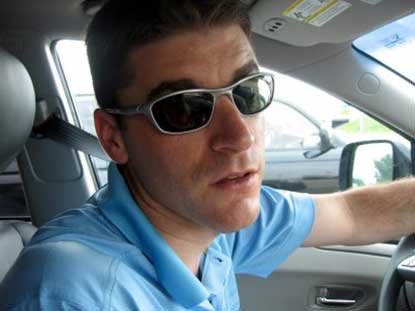 I love to read.
He does not.
I love to talk.
He does not.
I love to watch movies and snuggle on the couch.
He does not.
I'm enthusiatic and energetic.
He is not.
I love carbs.
He does not.
I'm known to be a bit dramatic.
He is not.
I'm funny.
He is… bwahahahaha – sorry – couldn't resist that one.
But you get the idea – we're pretty much total opposites.
So when Sleep Number (yes, I said Sleep Number!) asked if I'd be interested in testing out their new DualTemp™ layer, I jumped up and down screaming with joy.
Even Steven did not. (But he did crack a smile, which is huge for him!)
The SLEEP NUMBER® DualTemp™ layer is like a giant foam topper that rests on top of any mattress. But the amazing part is that it uses active air technology to heat or cool each side of the bed.
Which means that Even Steven has his remote, and I have my remote. And we both can control our side of the bed with the click of a button.
Our DualTemp™ layer was delivered two weeks ago, and I have never slept better.
Seriously.
First of all, it adds an extra layer of comfort to our old, sagging mattress.
And that's really nice. But – the temperature control? There's just nothing like it.
Like the opposites that we are, Even Steven has his on full blast cold. And I have mine on full blast hot.
It takes about 20 minutes to fully heat up or cool down, so I usually turn everything on while we're brushing our teeth and getting ready for bed. And the heating and cooling fans add the perfect amount of white noise to our room.
But the best part is that Even Steven no longer feels the need to creep onto my side of the bed because it's just too hot for him.
Totally kidding. That's not the best part.
The best part is that when I'm annoyed with Even Steven, I can just grab his remote in the middle of the night and turn it on full blast HOT.
He loves it when I do that. Especially when I then keep him up because I'm laughing so hard while he tries to go back to sleep after waking up in a puddle of sweat.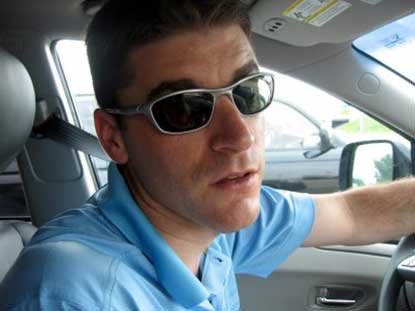 In all honesty – we're really enjoying our DualTemp™ layer. I can see the long-term benefit of having a bed that can cool me down (hot flashes, anyone?). And Even Steven has admitted that the heat feels good on his muscles after a long bike ride.
You can read more about the DualTemp™ layer right here. Be sure to let me know if you order one, I'd love to hear how it's changed your life! And check out their 100-night trial period. You can try it out for 100 nights, and if you're not satisfied, they'll give you a full refund. How awesome is that?
What's your perfect sleep temperature? Do you like it hot and toasty like me or cold and crisp like Even Steven?
I was provided a SLEEP NUMBER® DualTemp™ layer to review for this post. No other compensation was received. All opinions are my own.