Laughs
Don't Hate Me Because My Floor is Beautiful
By |
Dear Readers,
Today I want to thank you. THANK YOU for sticking by me as I complained about my kitchen floor.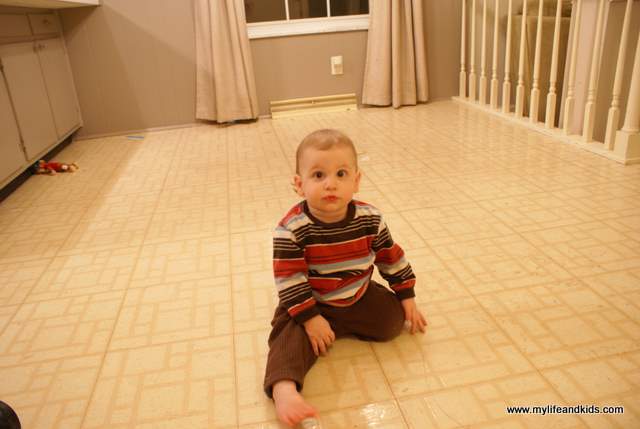 Thank you for sympathizing with me when I shared my fear that my children would get an STD from walking on it.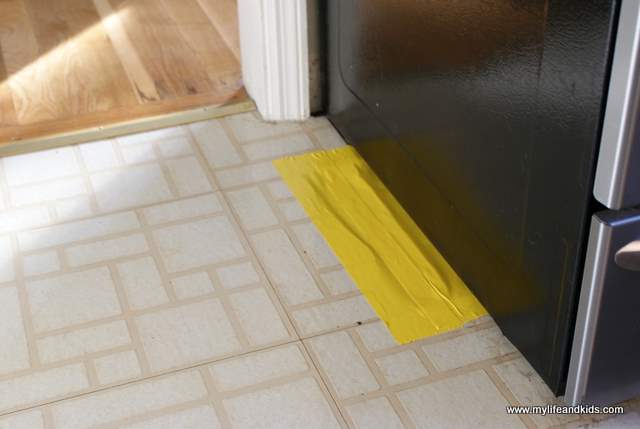 Thank you for your sweet words and comments when I thought we were getting a new floor and then Even Steven "fixed" it with duct tape.
Thanks for hanging with me when I made our kitchen floor part of Even Steven's resolutions for 2012.
And today – I hope you will CELEBRATE with me – because…
I HAVE A NEW KITCHEN FLOOR!!
Yes – you read that correctly. I have a NEW KITCHEN FLOOR! I can hardly believe it myself.
Last week, Even Steven said to me: "Honey – let's do the floor."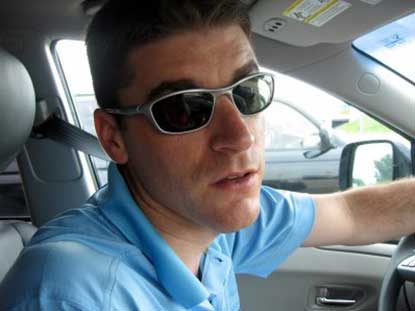 I made out with him on the spot! And then I wrote this post on why I love him so much.
We have big plans for a full kitchen remodel in the next 5 – 10 years, and we didn't want to spend much (any?) money on a floor that we knew we'd be ripping out in a few years. So we decided to do it ourselves and use peel and stick tiles. (Wait till you see how it looks – I still can't believe it's peel and stick!)
We went straight to Lowe's, and I found a tile that incorporated my two favorite colors as a mother: Dirt and Poop.
Perfect.
And in a final goodbye to the old kitchen floor, Simon threw up all over it and then Big Hairy dog ate it.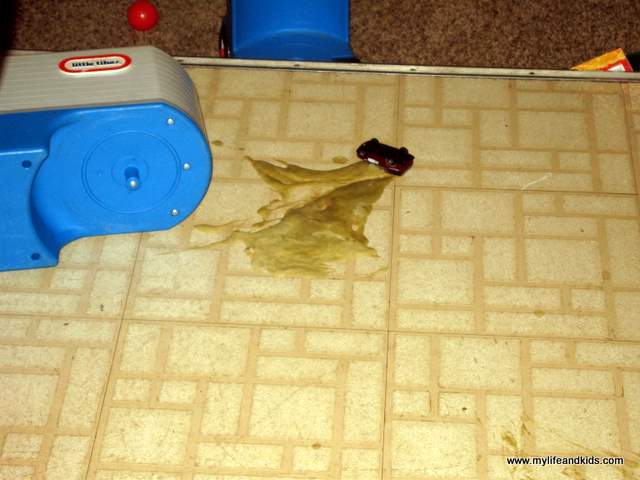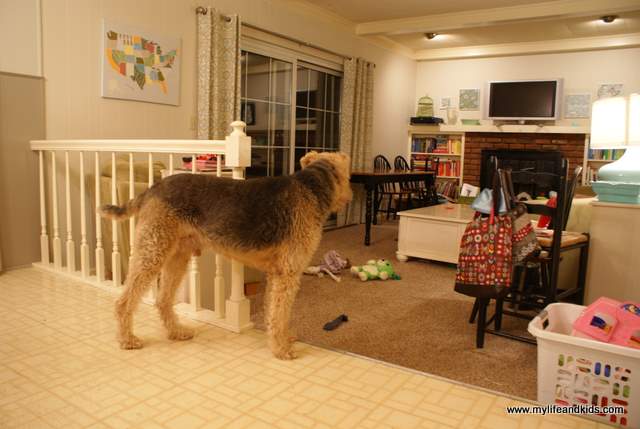 We dropped the kids off at Even Steven's mom's house, and got straight to work. This was by far the easiest home improvement project we've ever done together.
One day and less than $300 later, we were finished!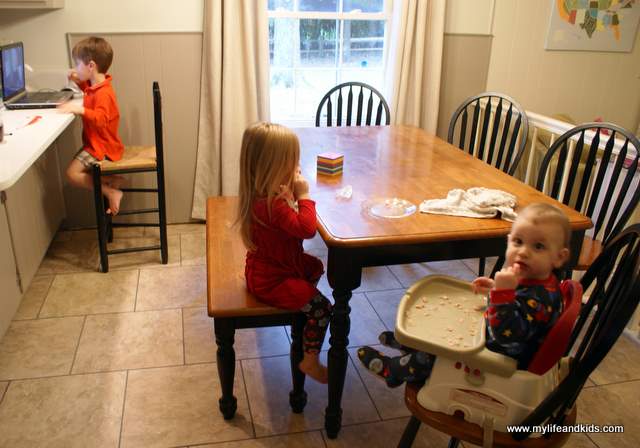 Can you believe the difference? No more nicotine stains. No more STDs. No more yellow duct tape!
We also got a new toilet for our first-floor bathroom. And I have to say that (other than a new kitchen floor) there's nothing quite like a new toilet. So clean. So fresh. So fun. We all filled up on fiber to see who was going to get to take the first poo on the new potty.
At first we thought Even Steven would get the honors.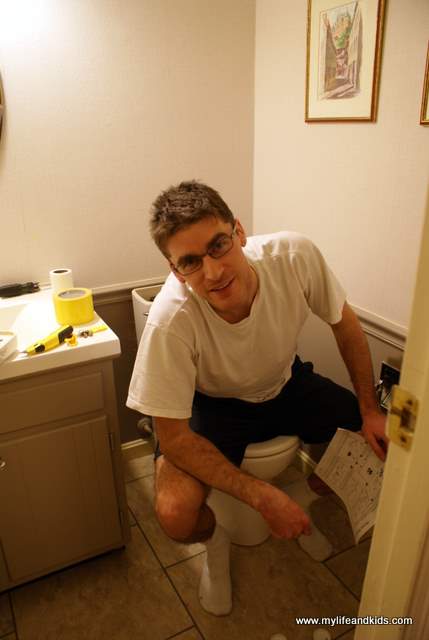 But it ended up being Miles. He was so excited, and we all did a special dance for him. How many people can say that they've taken the first poop on a new potty?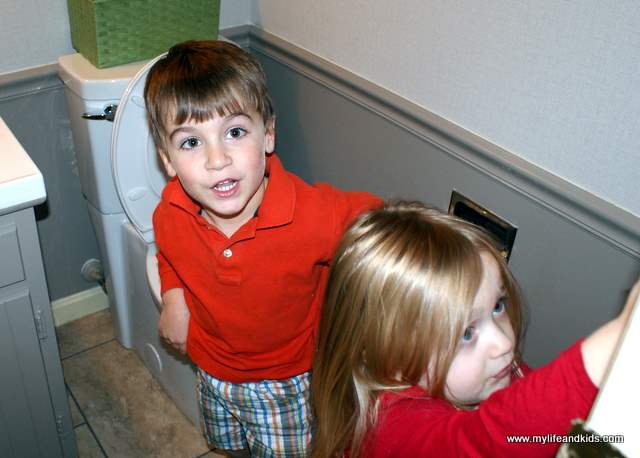 All-in-all it was an exciting weekend for us. Here's one more before and after for you:
Me: Before my new kitchen floor

Me: After my new kitchen floor

What a difference some peel and stick tiles can make!
So – like I said – thank you dear readers for hanging in there with me! And for celebrating with me!
XO
Anna