Christmas
DIY Mistletoe
By |
When my friend Alicia told me that making your own mistletoe is easy, I didn't believe her. But when she walked me through her tutorial, I was shocked!
It really is so easy!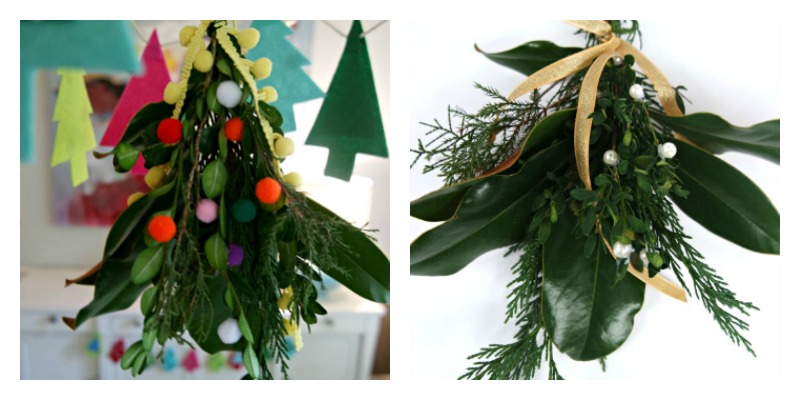 This DIY mistletoe craft is so easy to create, and it's the perfect Christmas decoration for your home or to give as a gift. Follow these step-by-step instructions and then be ready for a special mistletoe kiss!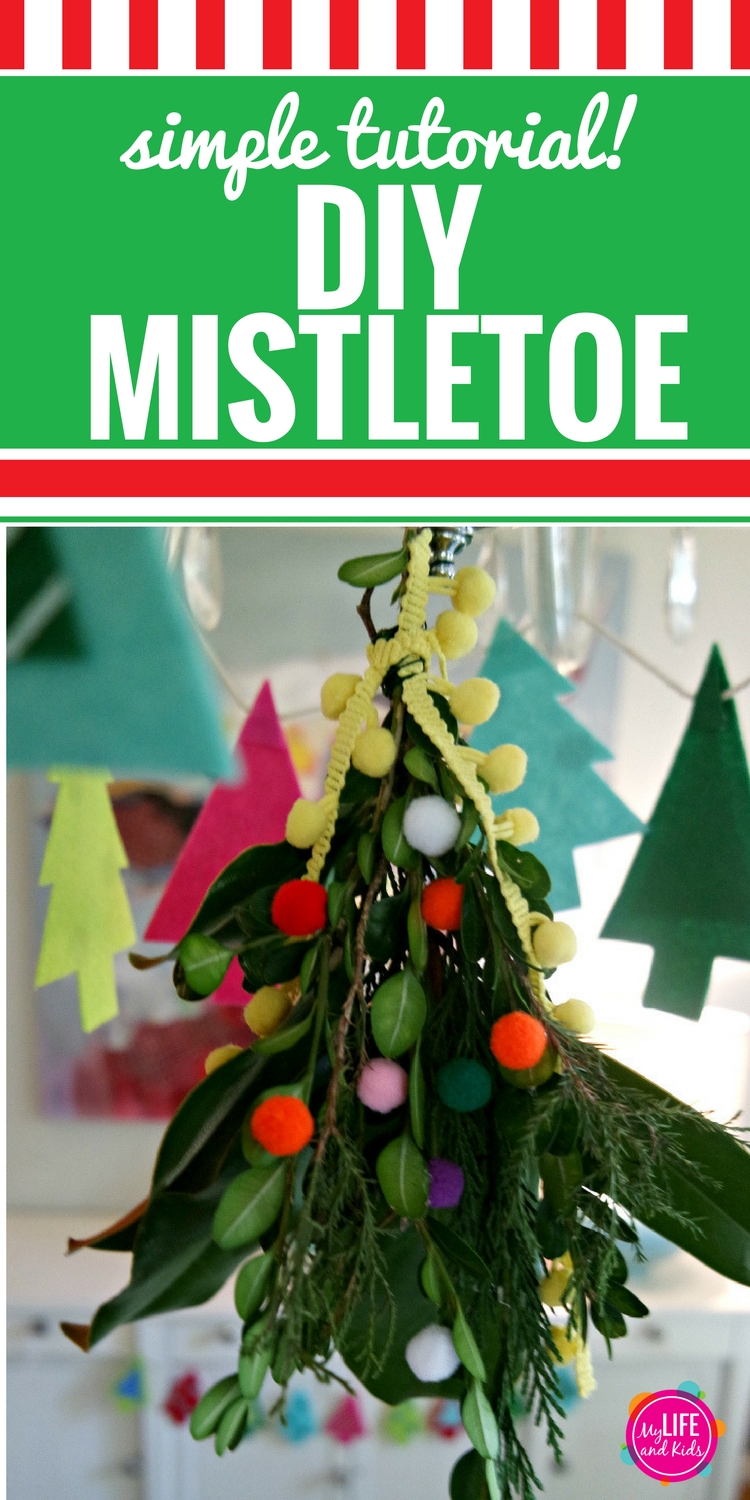 Supplies: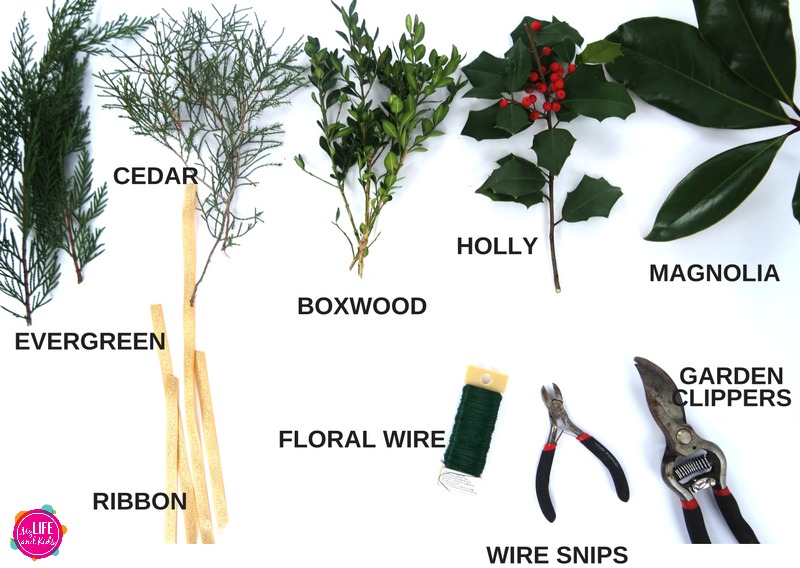 First, take a walk around your yard or neighborhood and find the greenery you want to use in your mistletoe. I thought that mistletoe had to be holly, but I was so wrong!
Boxwood, Evergreen, Magnolia, Cedar… there are lots of possibilities. Use your garden clippers and take a few clippings from three to four bushes or trees that you want to use. (And be sure to ask permission before you start taking clipping's from your neighbor's bush!)
You will also need:
Floral wire
Wire snips (although depending on the weight of your wire, scissors might work too)
Ribbon
Pearls, beads or pom poms (no pictured, completely optional)
Glue gun
Build Your Mistletoe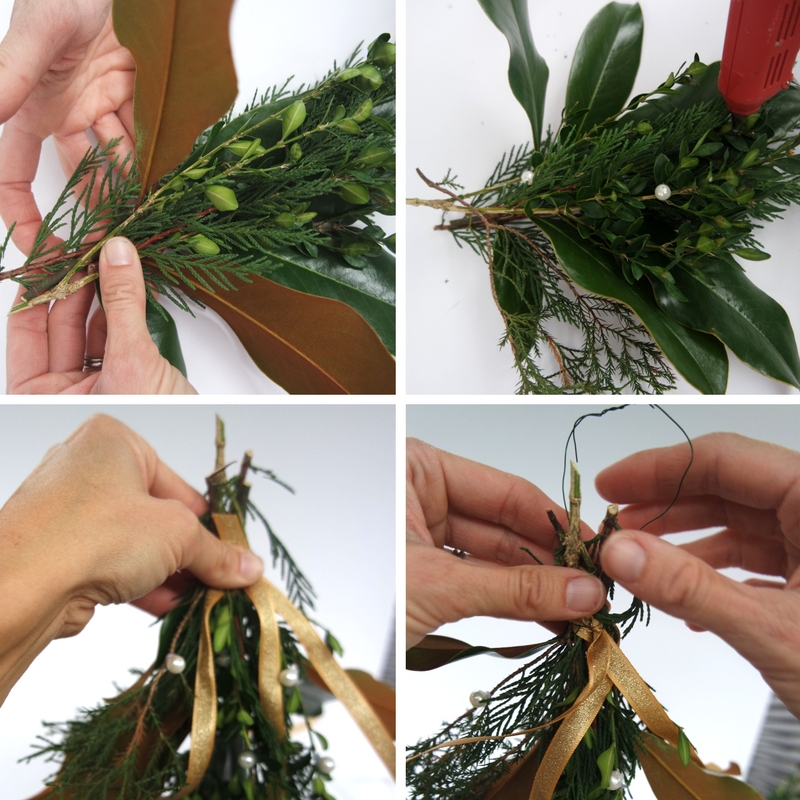 1. Gather a few trimmings that you want to include in your mistletoe. Alicia says three different varieties is her magic number.
2. Use a glue gun and glue pearls, beads or pom poms onto your greenery. There's no right or wrong way to do this, so add them wherever you want. (And you can always add more later.)
3. Add strips of ribbon to your grouping. Again, this is all based on your personal preference, so add as many or as few as you want. Or add none. It's totally up to you.
4. Use your floral wire to hold your greenery and ribbon together and make a loop for hanging.
Ta Daa! It really is that simple!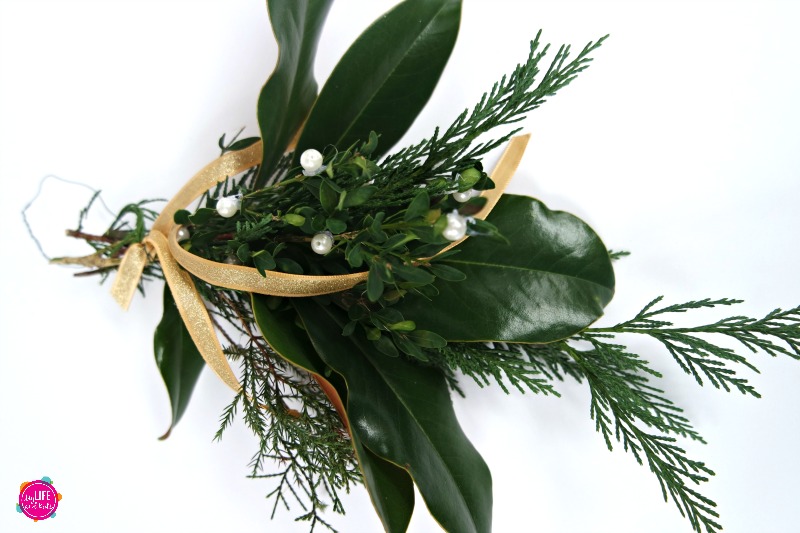 Can you believe how easy it is to make fresh mistletoe that you can hang throughout your house?
Alicia said she uses these as window swags throughout her house some years. Other years, she hangs it near the front door to catch guests beneath the mistletoe.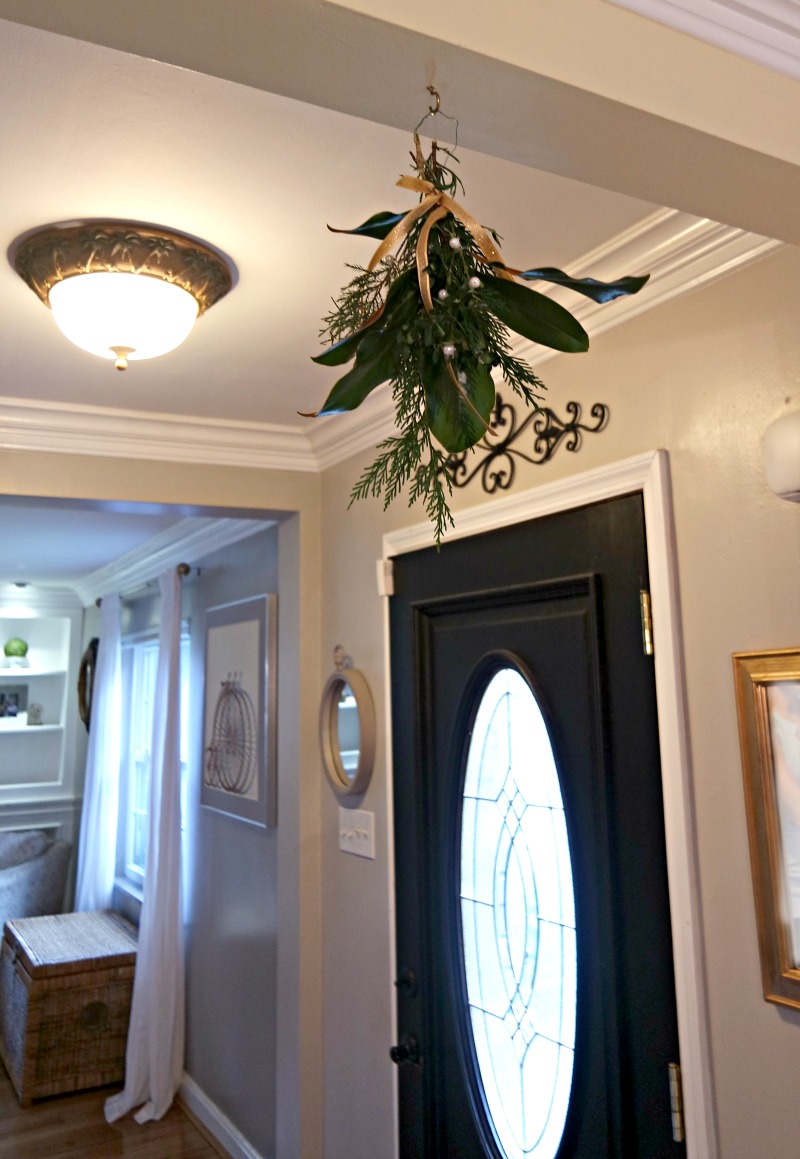 To keep it fresh for weeks, mist it with water every few days.
When I got home from making mistletoe with Alicia, my daughter and I decided to make some on our own. We used pom poms instead of pearls and created this: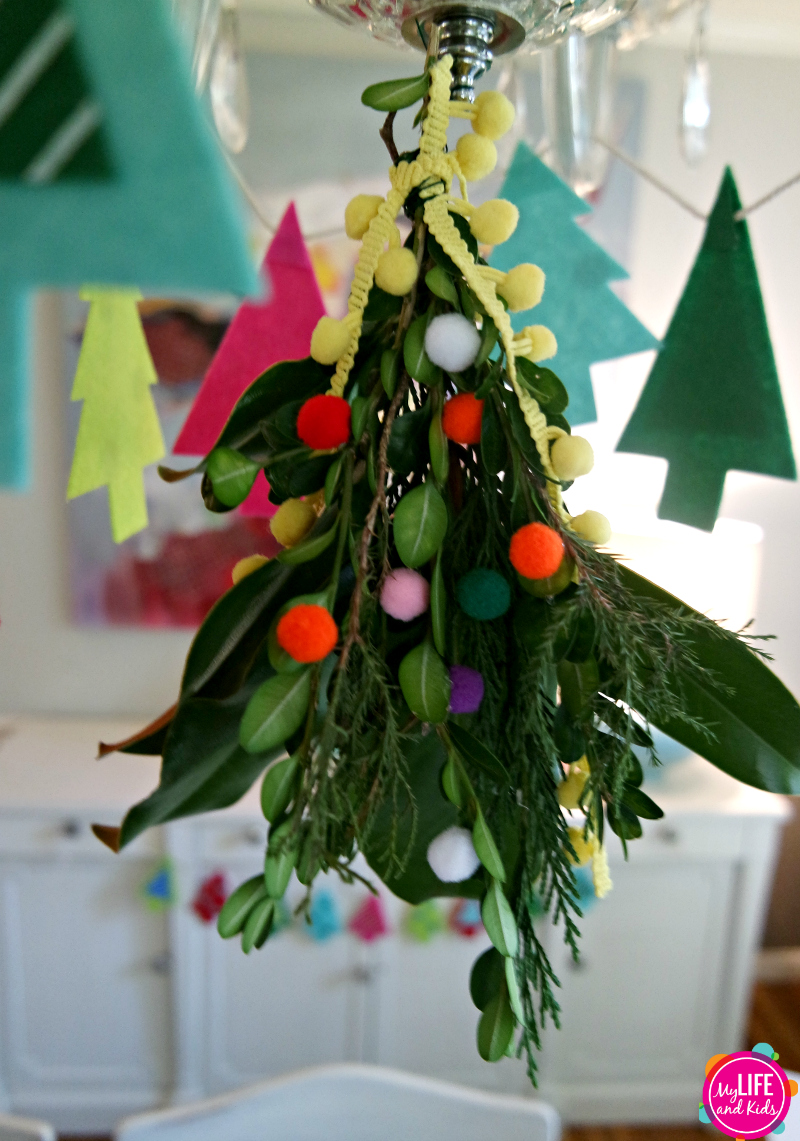 It really is so simple and fun to make. And you can customize it so many ways!