Christmas
DIY Hot Chocolate Stand
By |
Winter is officially here, and I am not loving the cold. But I am loving the excuse to break out my favorite hot chocolate recipe and cozy up with a hot cup of cocoa.
This hot chocolate is creamy and rich and full of real ingredients.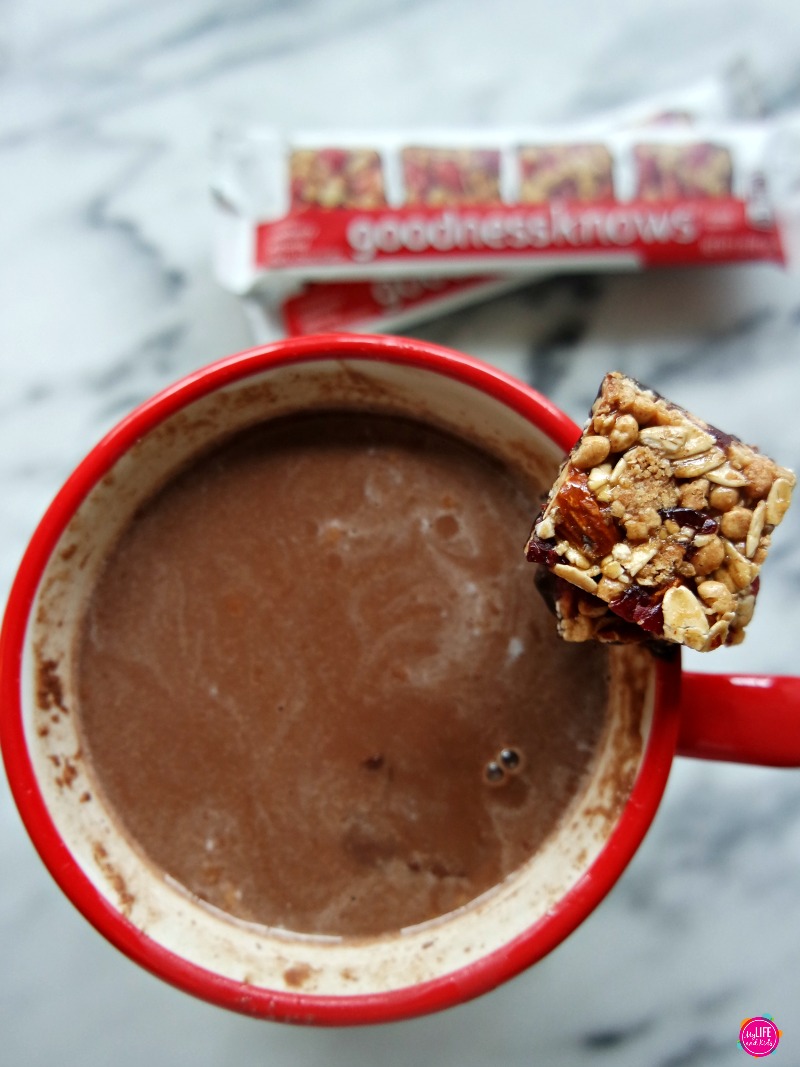 Made with maple syrup, almond milk, cocoa powder and vanilla, this hot chocolate recipe is full of goodness. And it's quick and easy to make.
Hot Chocolate Recipe
INGREDIENTS:
4 cups almond milk (you can also use coconut milk or regular milk)
4 tablespoons cocoa powder (unsweetened)
2 teaspoons vanilla
4 tablespoons maple syrup (add more or less based on how sweet you like it.)
whipped cream (optional)
DIRECTIONS:
Add almond milk, cocoa powder, vanilla and maple syrup to saucepan. Heat on medium and whisk until all ingredients are mixed together and hot chocolate is warm.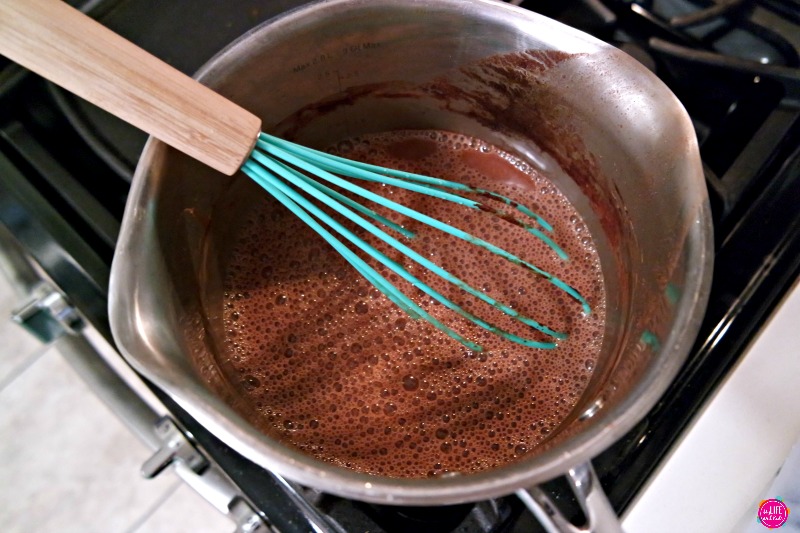 Pour into your favorite mugs
Personally, I like to add a dash of whipped cream and float a little candy bar on top, but that's completely up to you.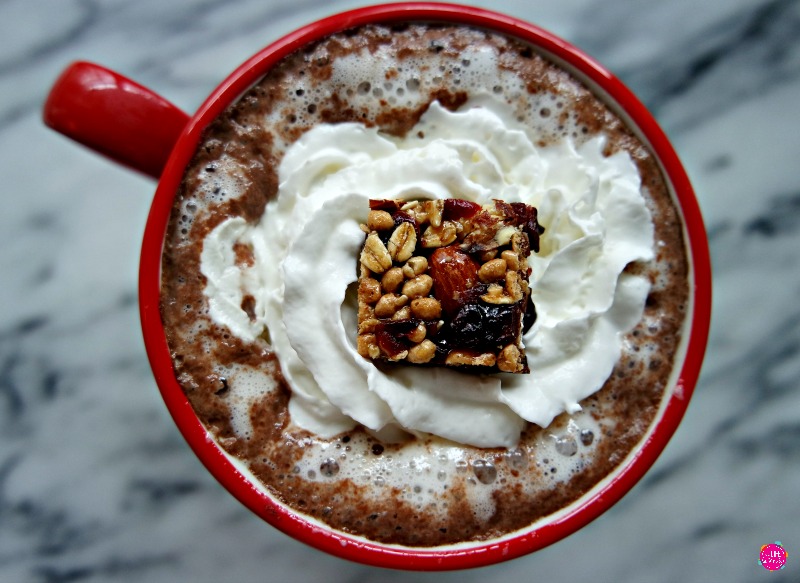 DIY Hot Chocolate Stand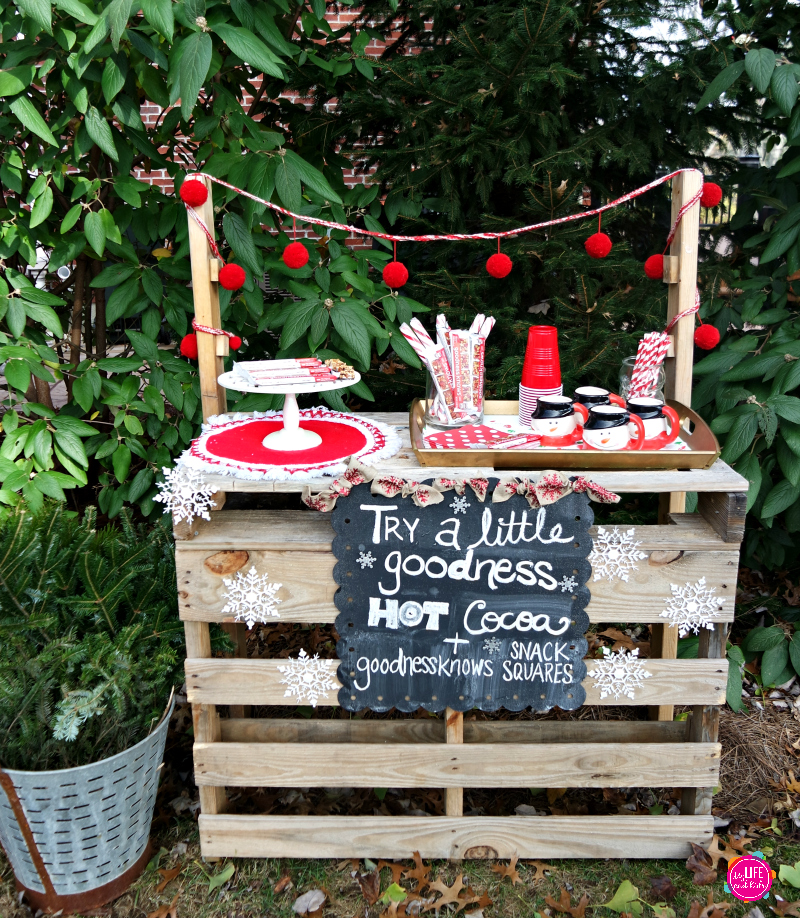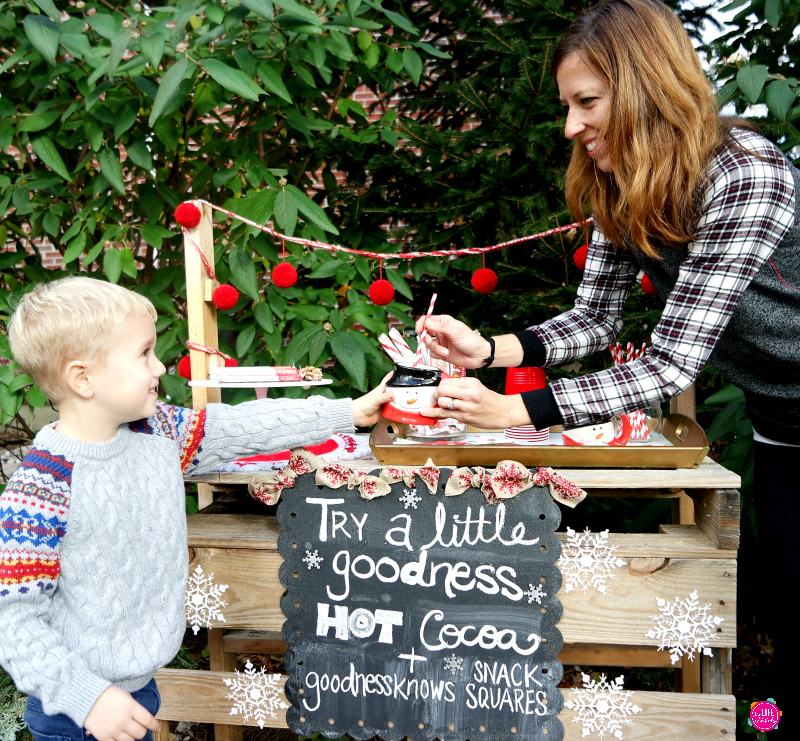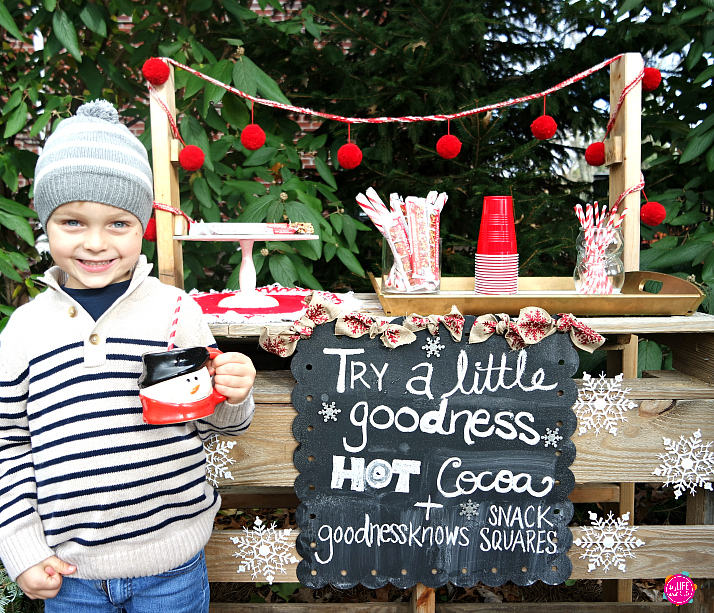 The kids devoured their drinks and snacks and immediately wanted more. (And we couldn't really blame them!)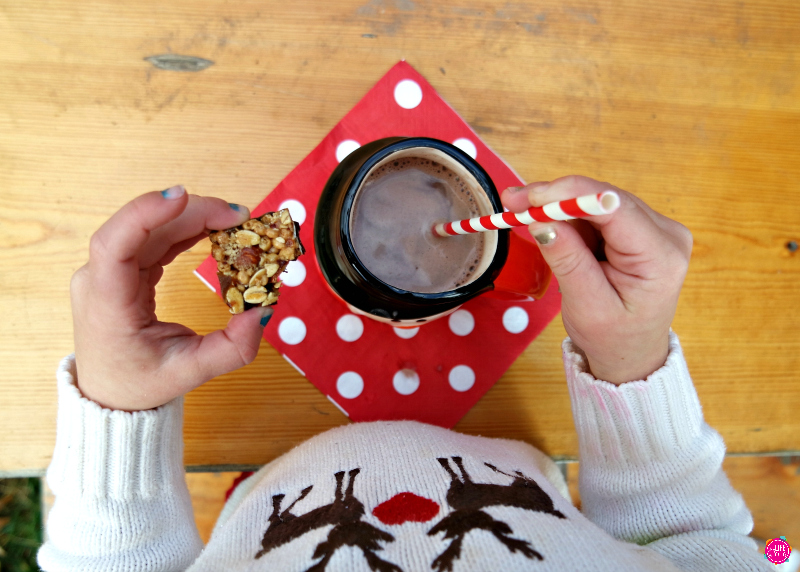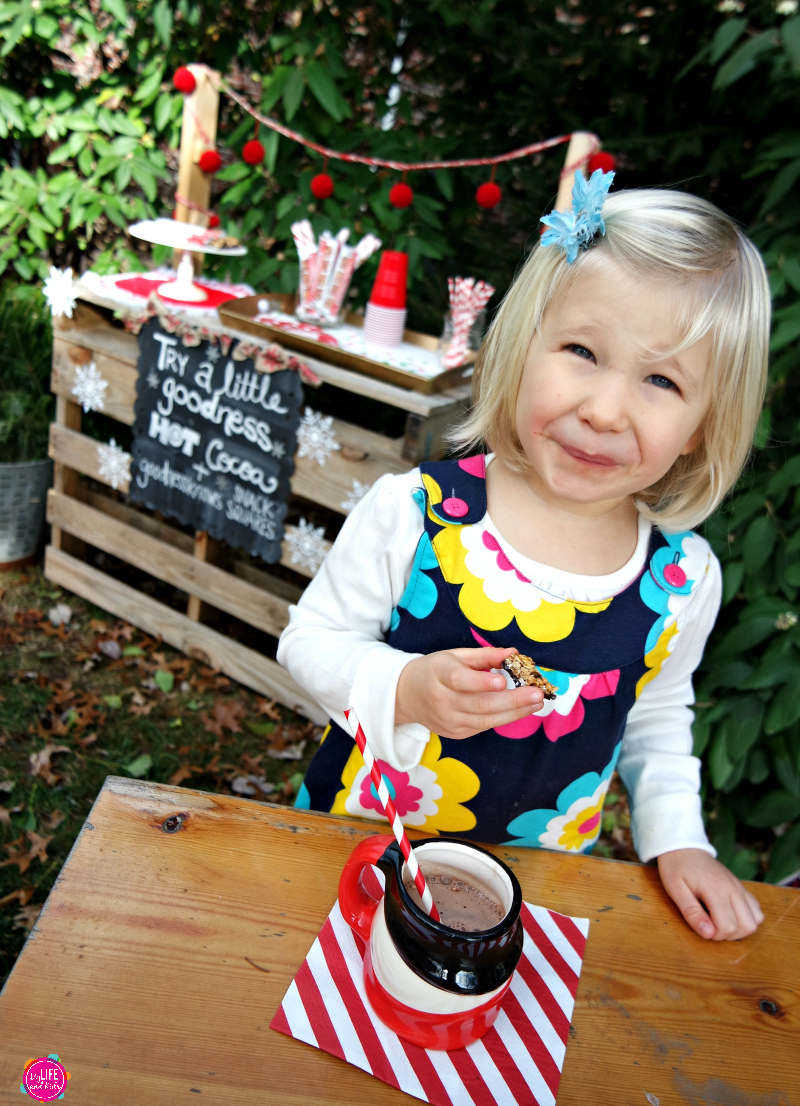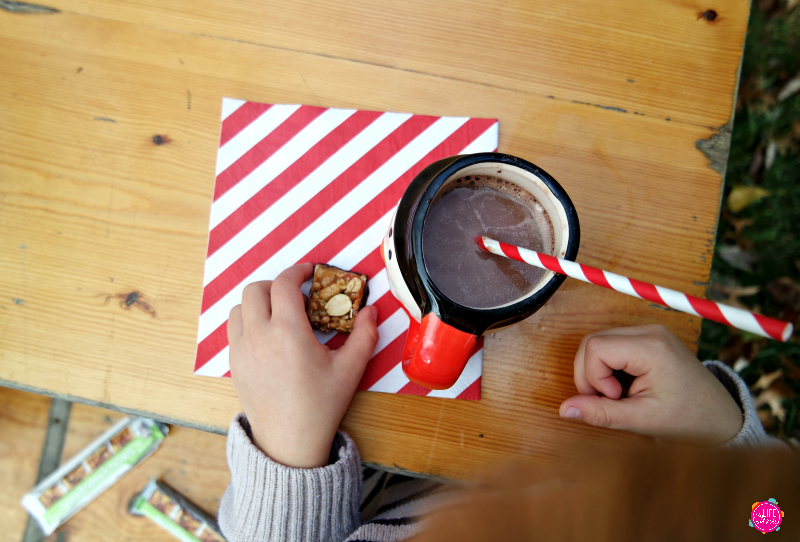 This DIY hot chocolate stand could be a great way to spread holiday cheer this winter.