This is a sponsored post with Michaels. All opinions are my own.
Crafting has been a great activity for the kids and me while we quarantine (in fact, it takes place at 2pm on our daily schedule). And it turns out, we're not alone. New data shared by Michaels shows that nearly 138 million Americans have looked to a creative project to stay busy right now, ranging from arts and crafts projects, home improvement work and re-decoration.
And, 50% of parents surveyed in their community confirmed that they're frequently incorporating arts and crafts into their child's home education routine.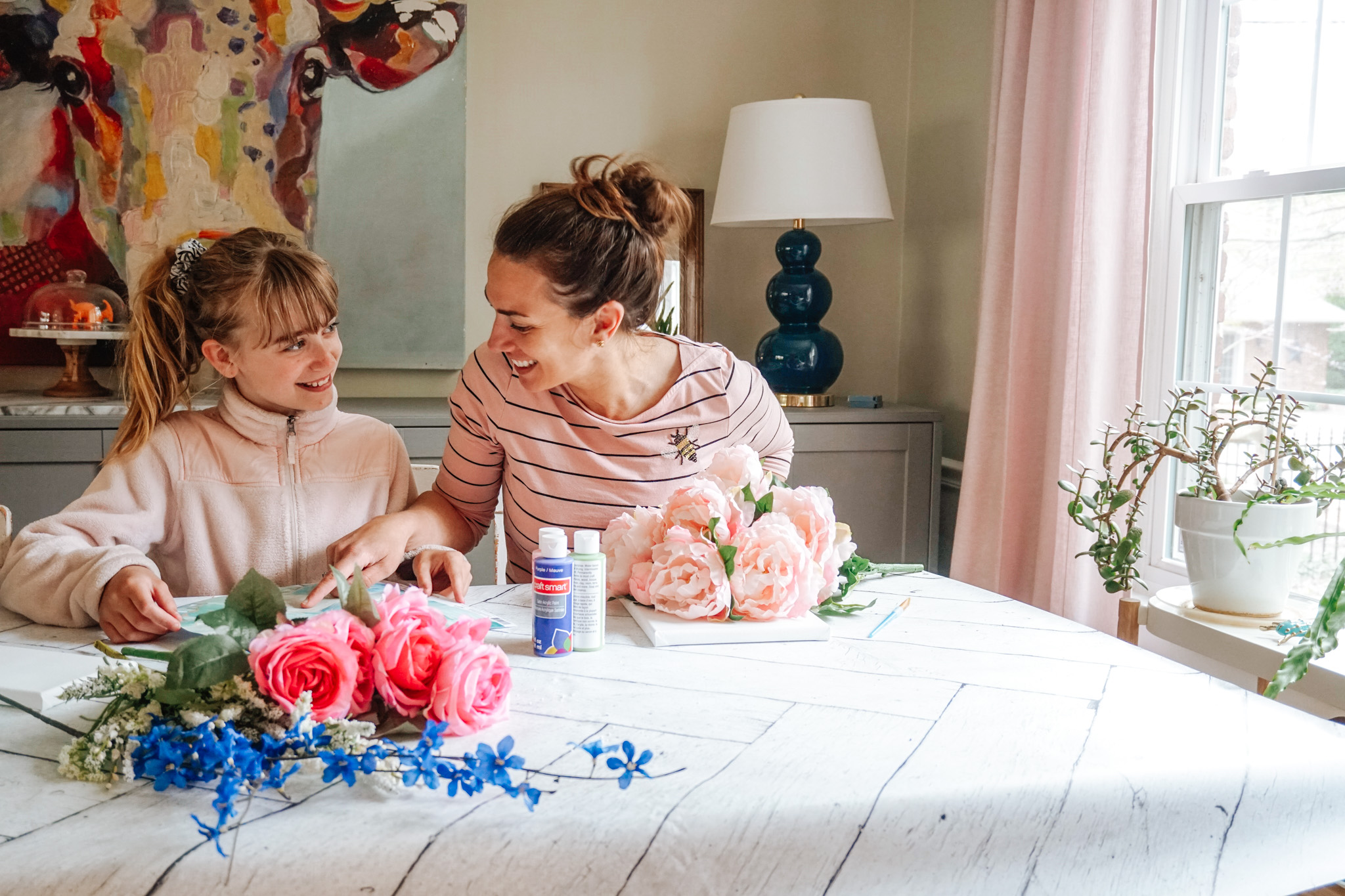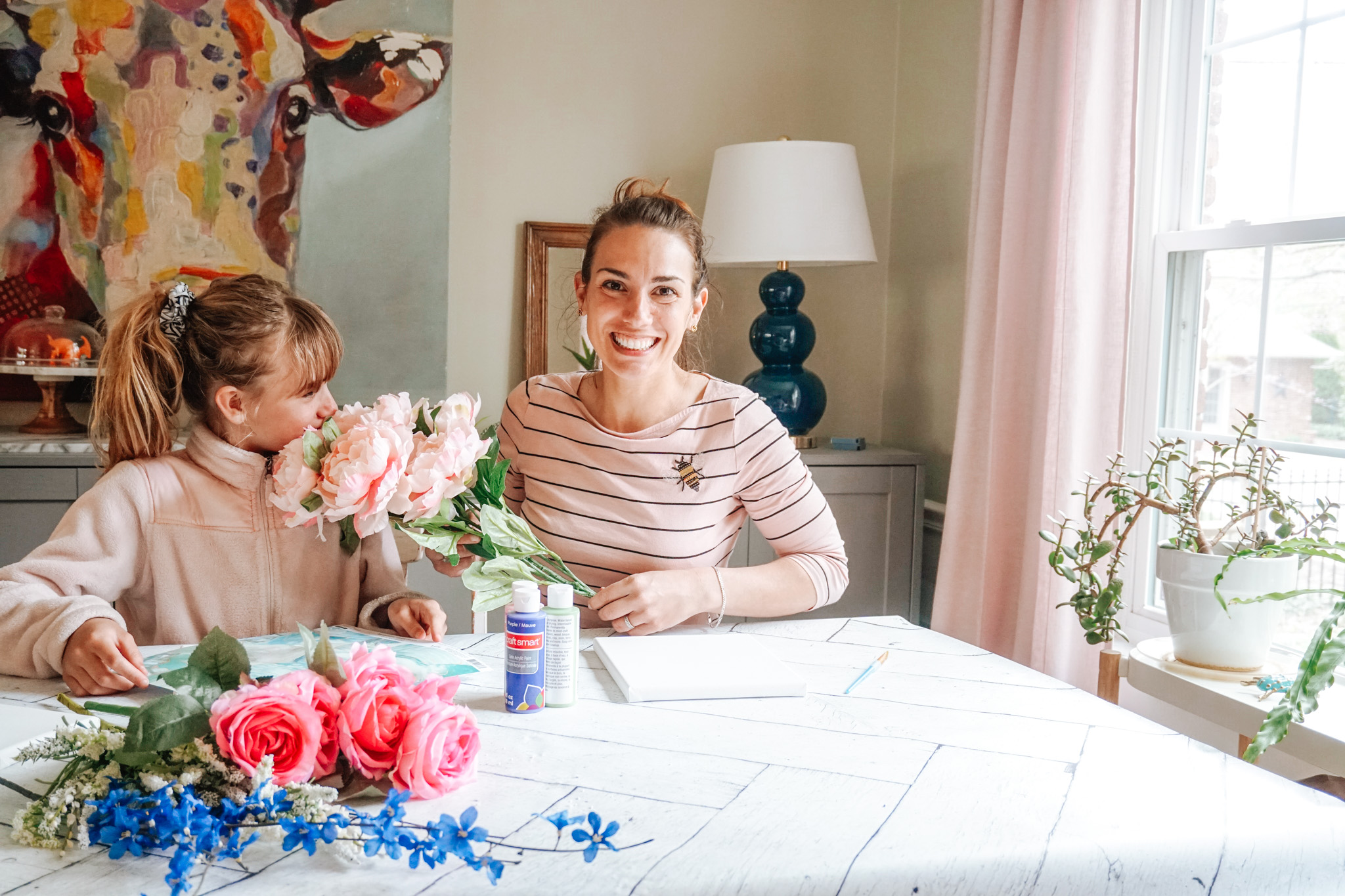 The hardest part about our daily craft projects has been figuring out how to get our hands on supplies. 
Which is why I was thrilled to team up with Michaels to help them announce their new Same Day Delivery service! You can order your supplies online and have them delivered the same day or easily pick them up via Curbside Pick!
How great is that? Total game-changer!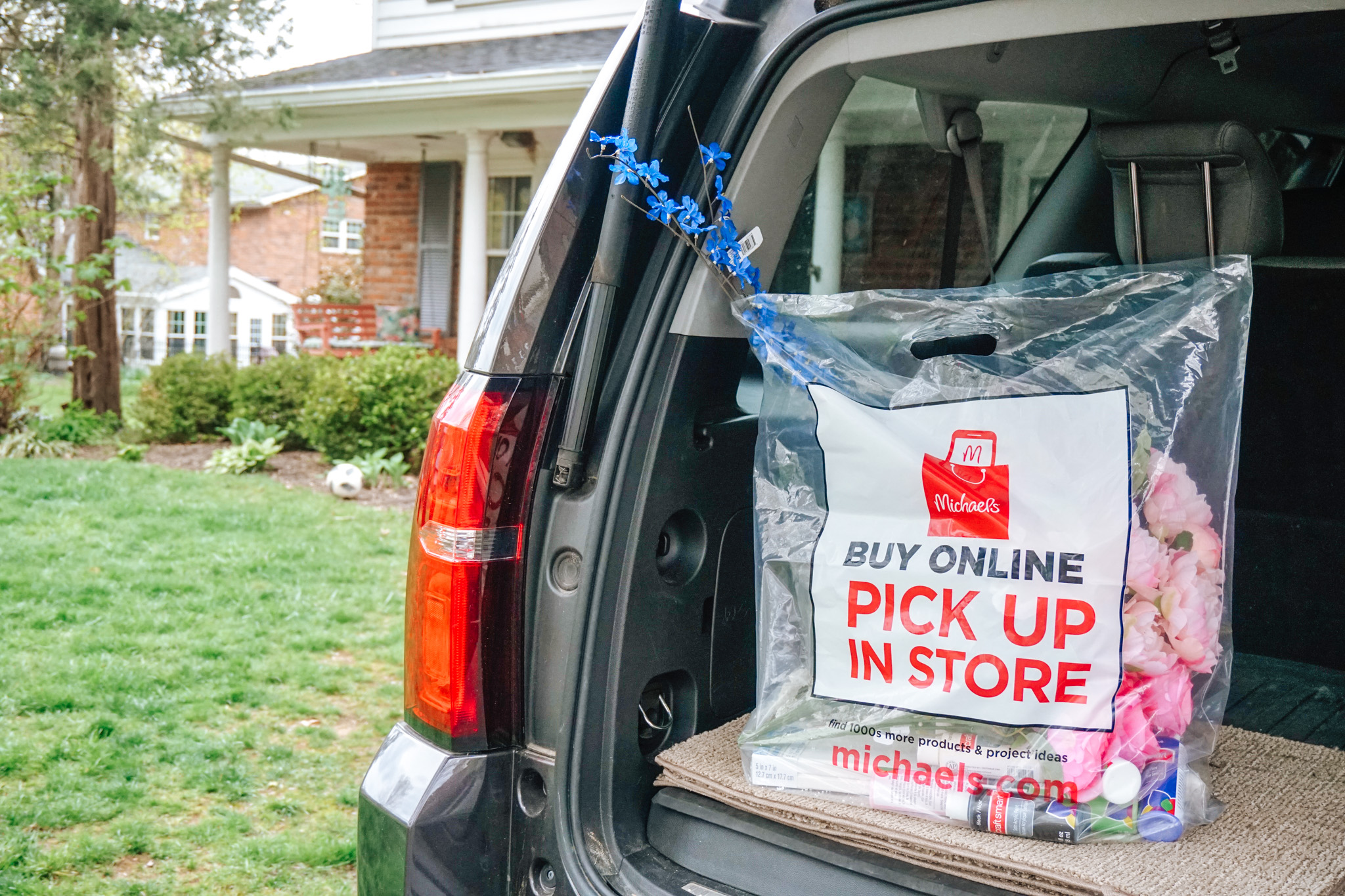 Last weekend, Alice and I decided to make DIY Floral Canvases. We've been talking about making these for weeks, but we didn't have all of the supplies we needed. Michaels to the rescue!
We placed our online order and after receiving an email confirmation, headed to the store to pick up our supplies. We followed signs to the back of the store, called them to let them know we had arrived, and a Michaels employee (wearing PPE provided by Michaels), loaded our order into the back of our car.  Easy Peasy!
It was almost as easy as the DIY Floral Canvases that we made.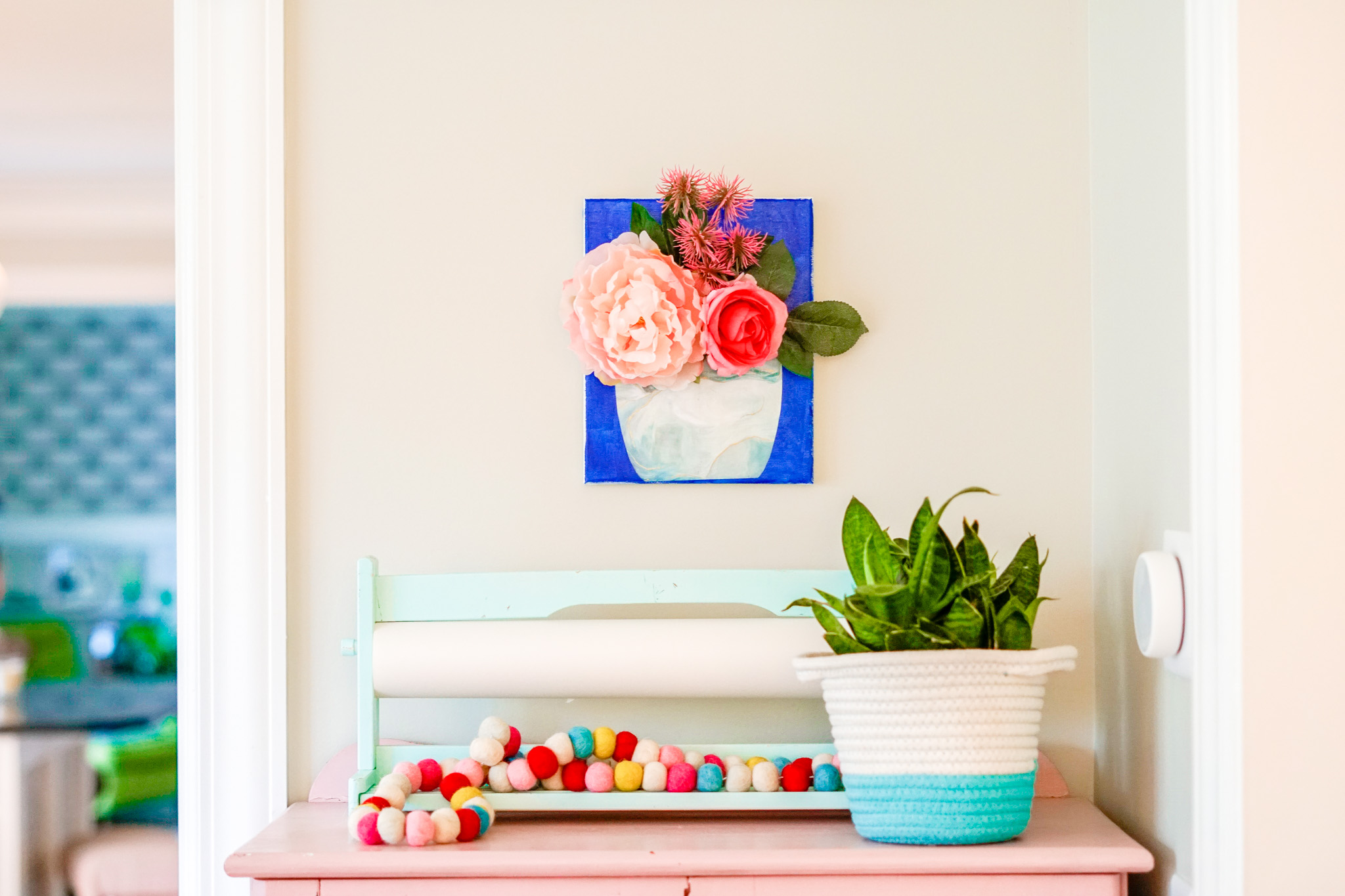 How to Make a DIY Floral Canvas
First, you'll want to hop onto Michaels.com and order your supplies.
You will need: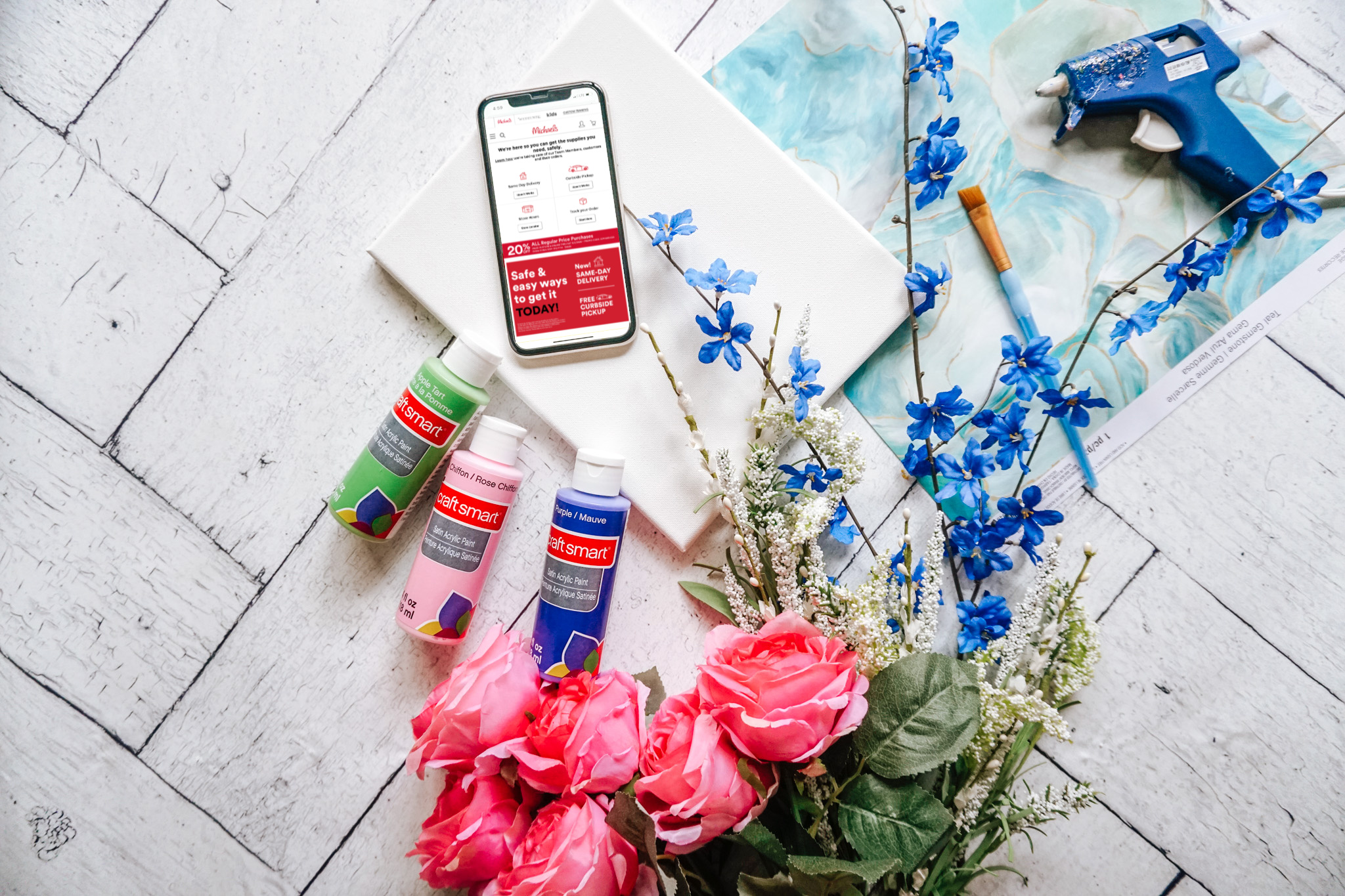 Step 1: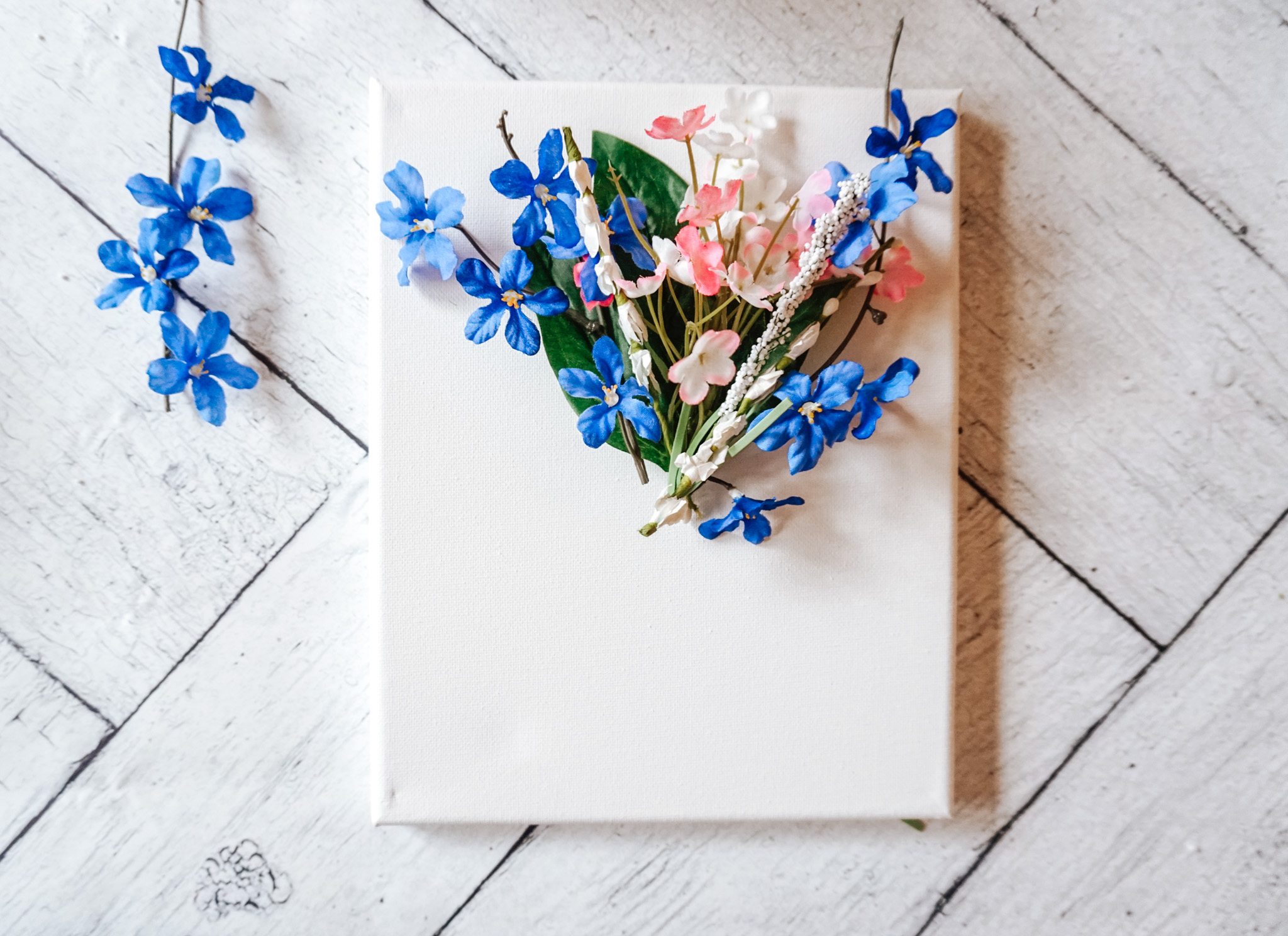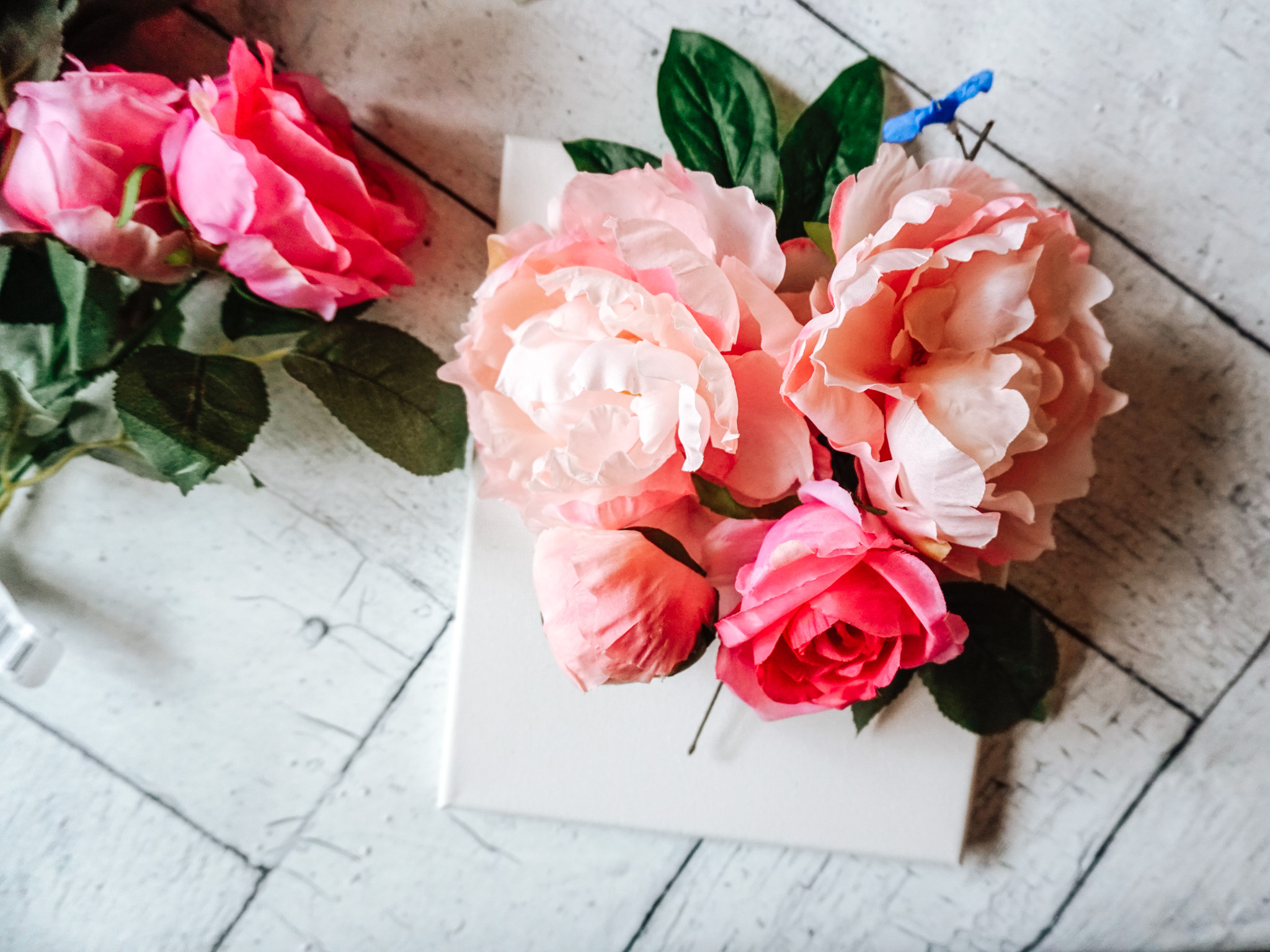 Snip the stems off of your faux flowers and play around with how you want your finished bouquet to look on your canvas. This will help you know how tall you want your vase to be.
Step 2: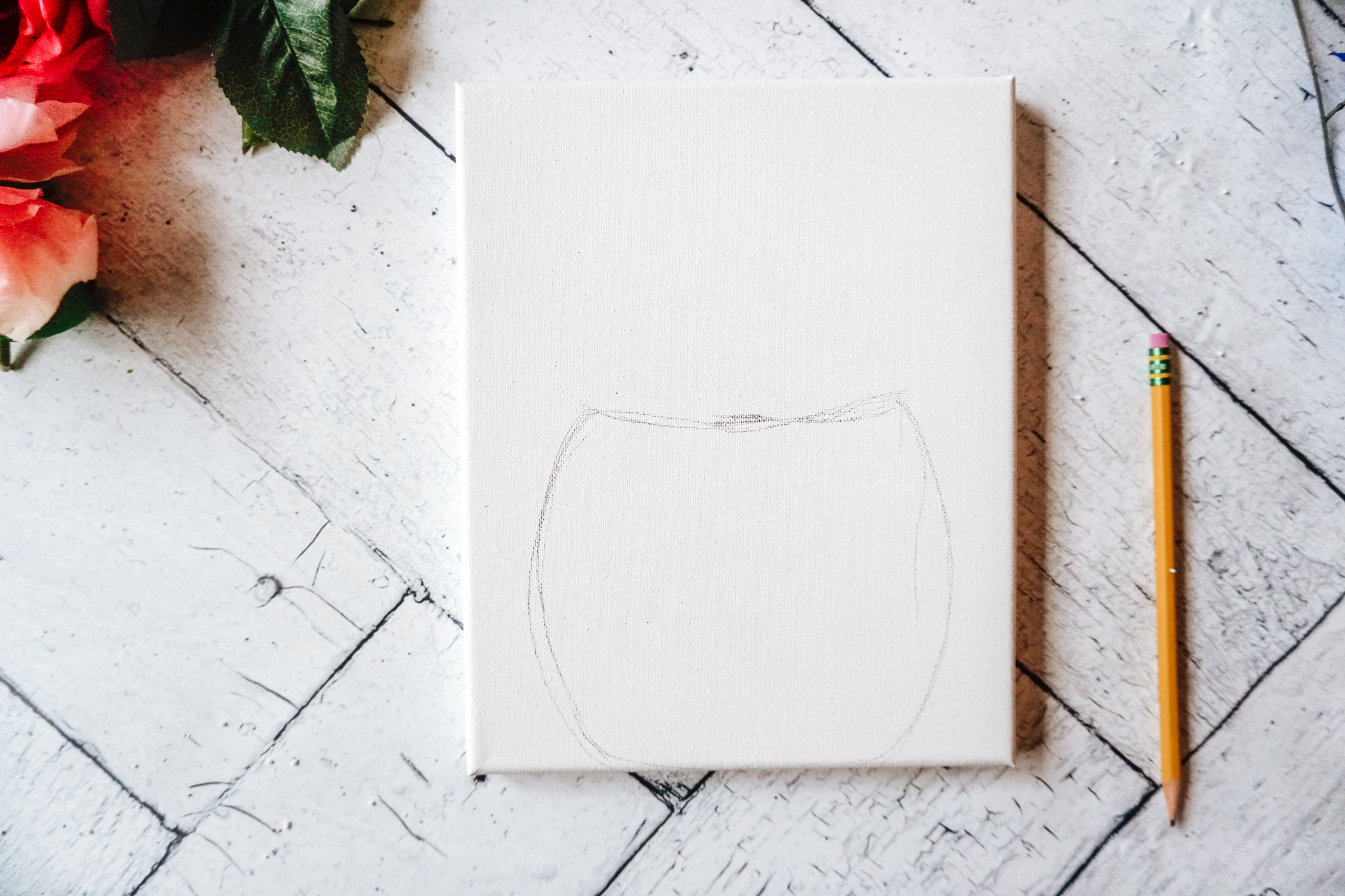 Use a pencil to sketch your vase.
Step 3: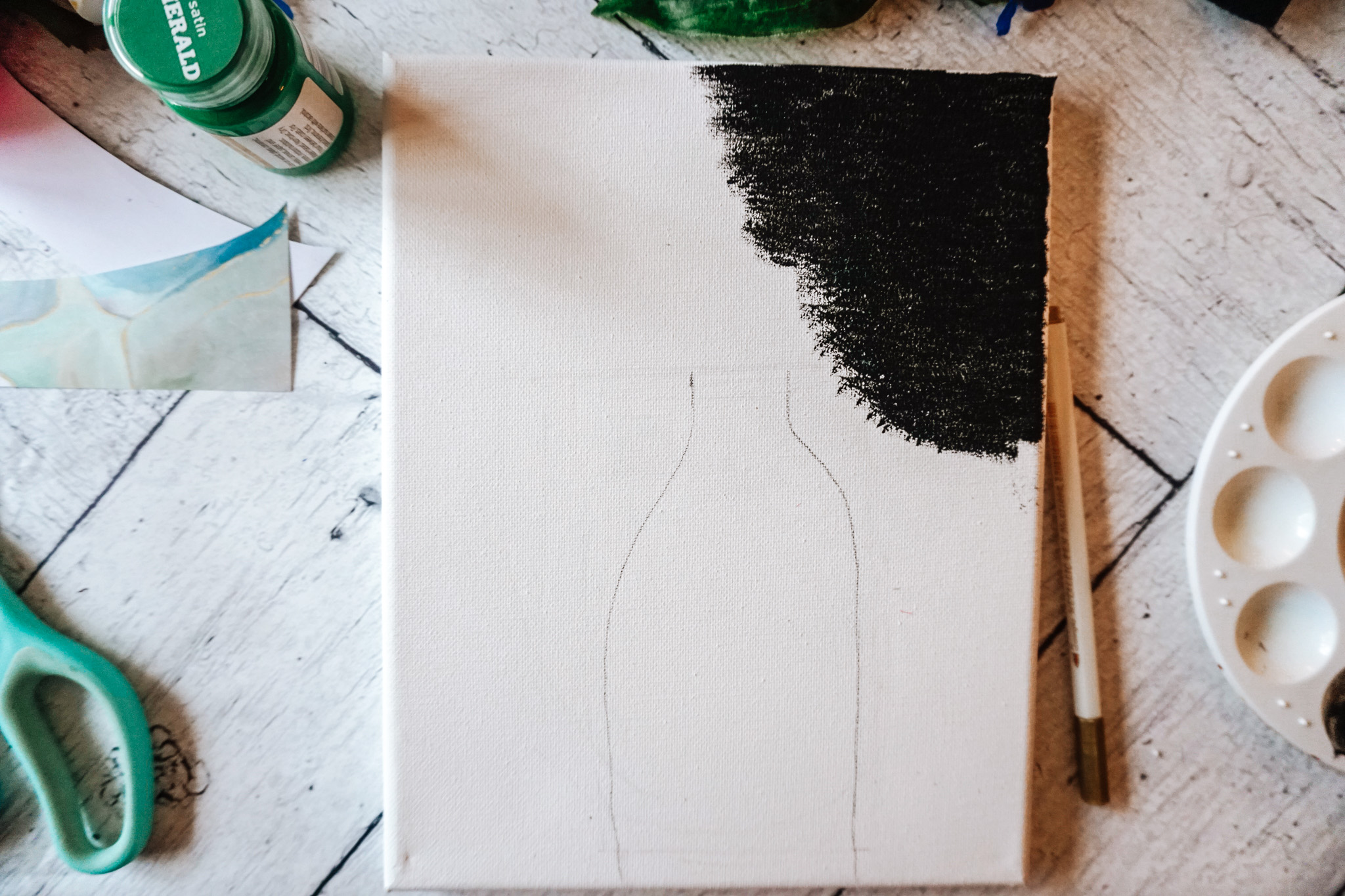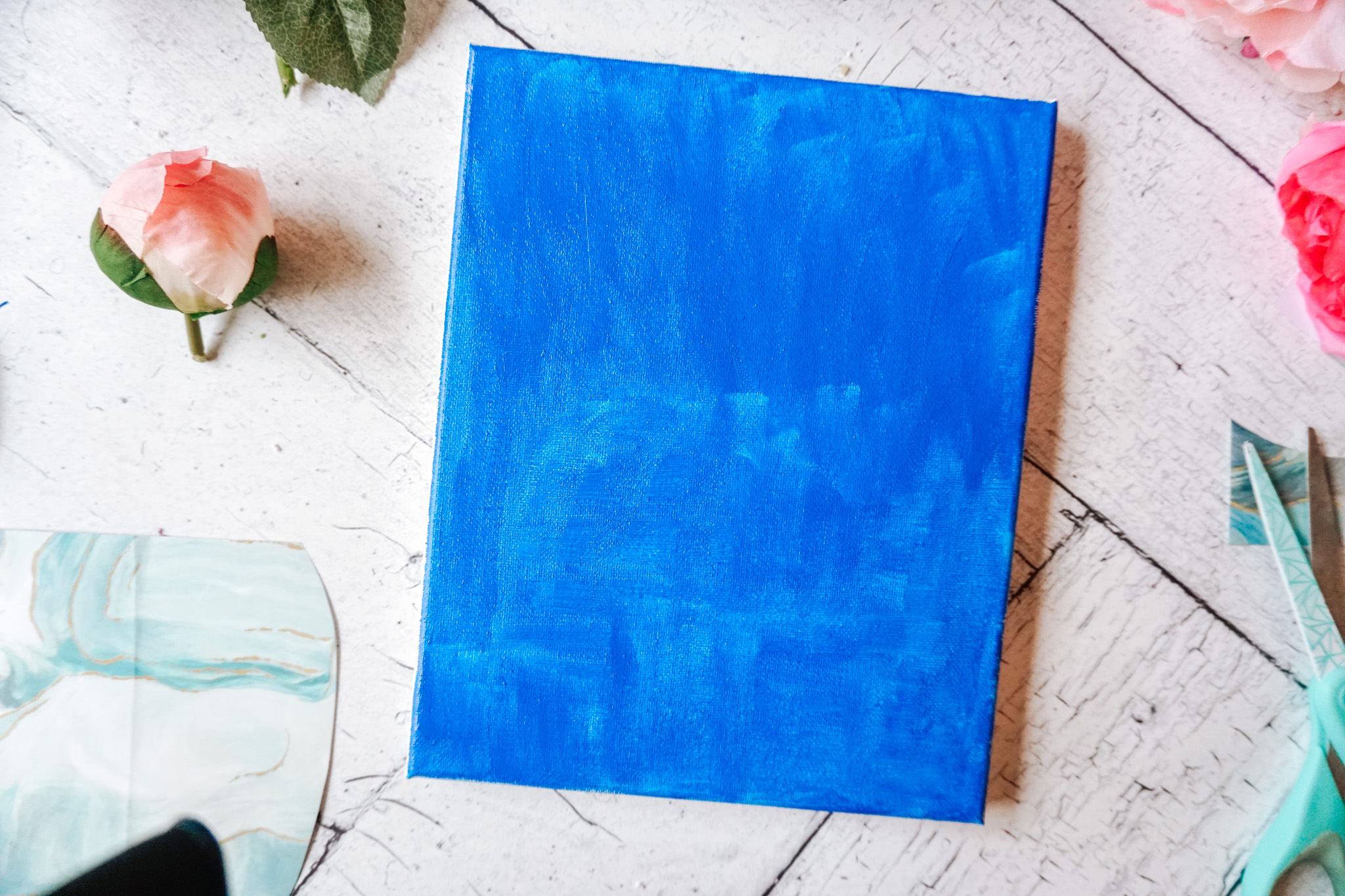 Paint your canvas.
Step 4: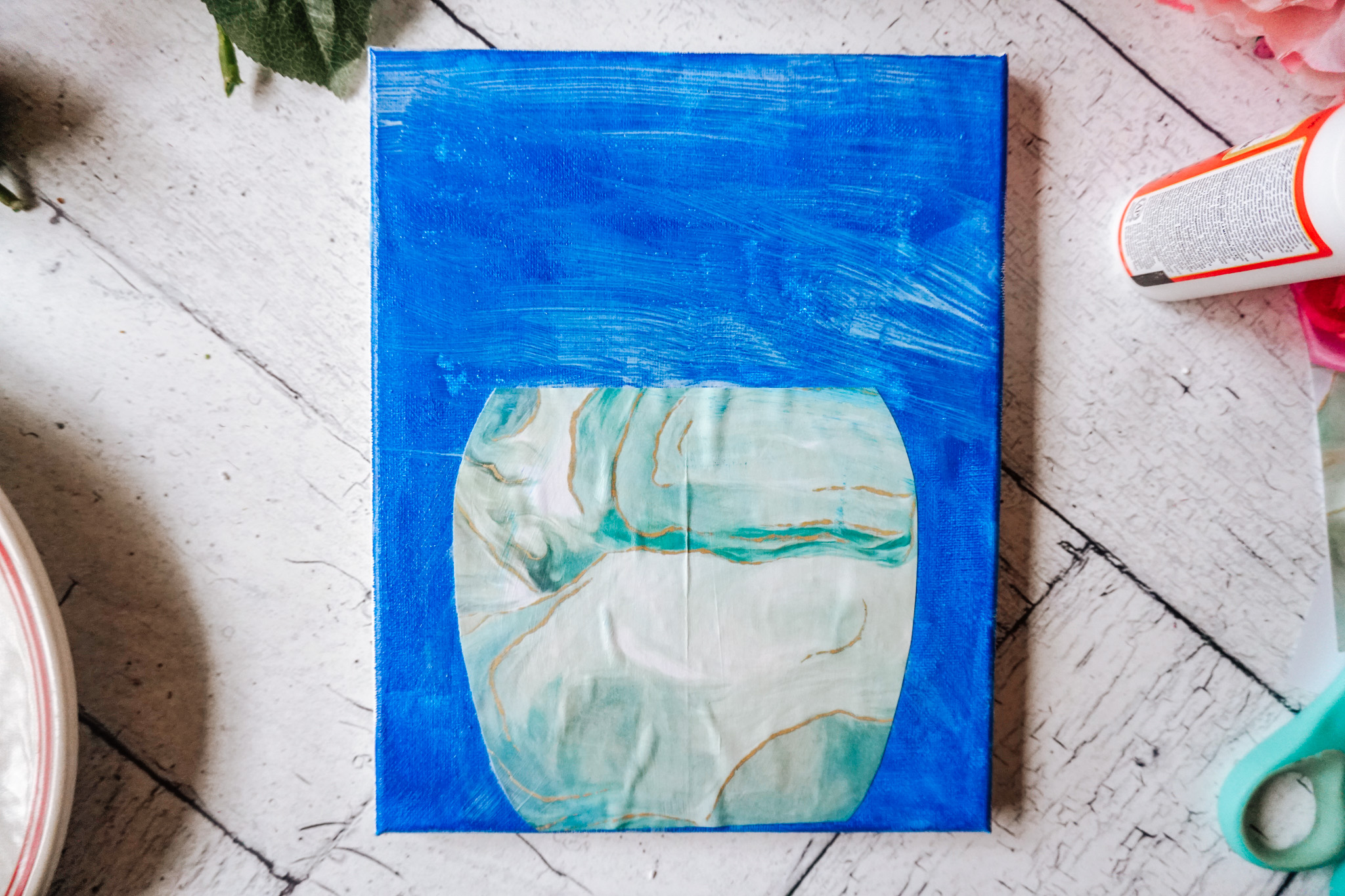 If you are using scrapbook paper for your vase, cut it out and Mod Podge it to your canvas. It will be bumpy at first - that's okay!
Step 5: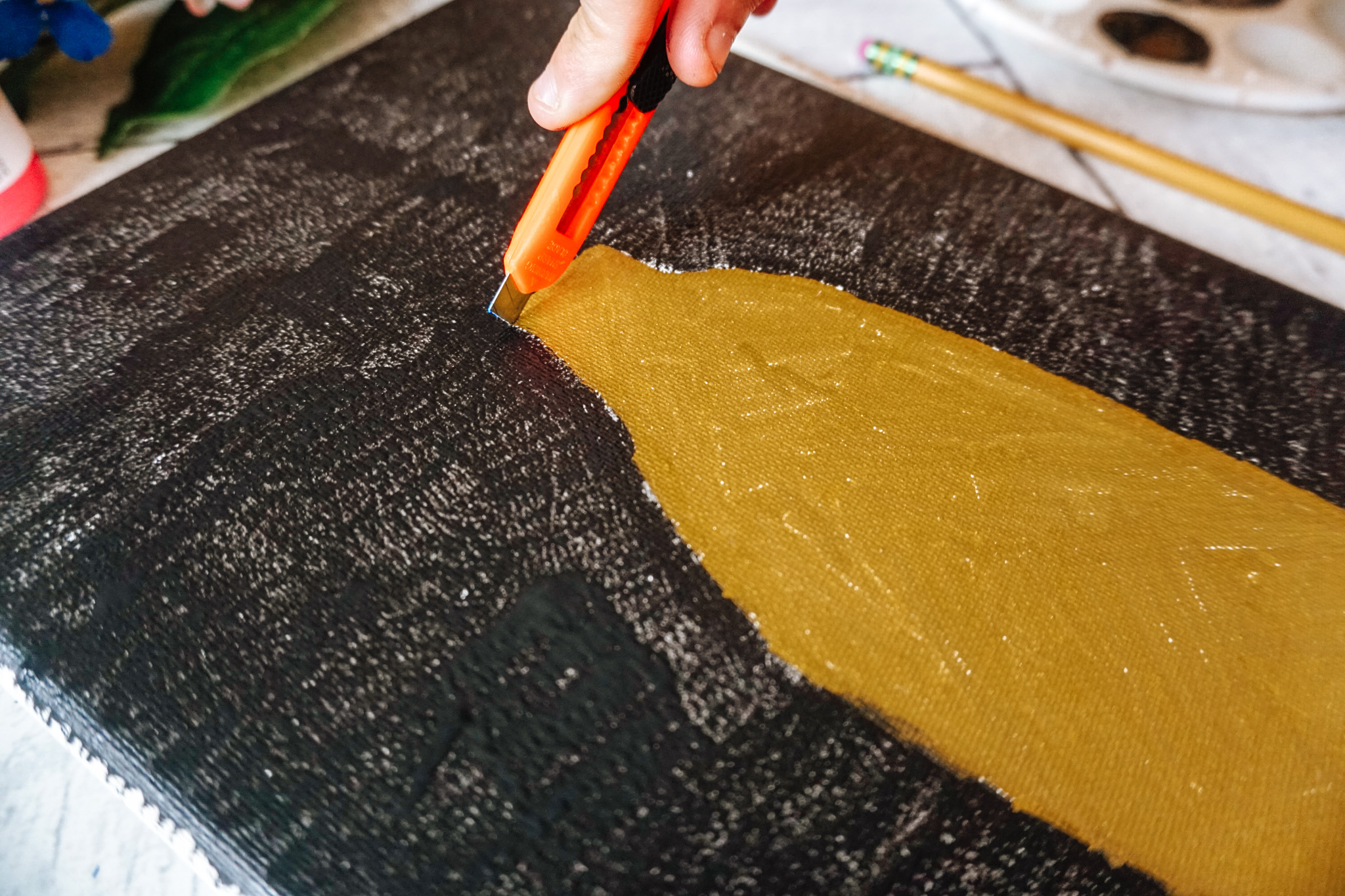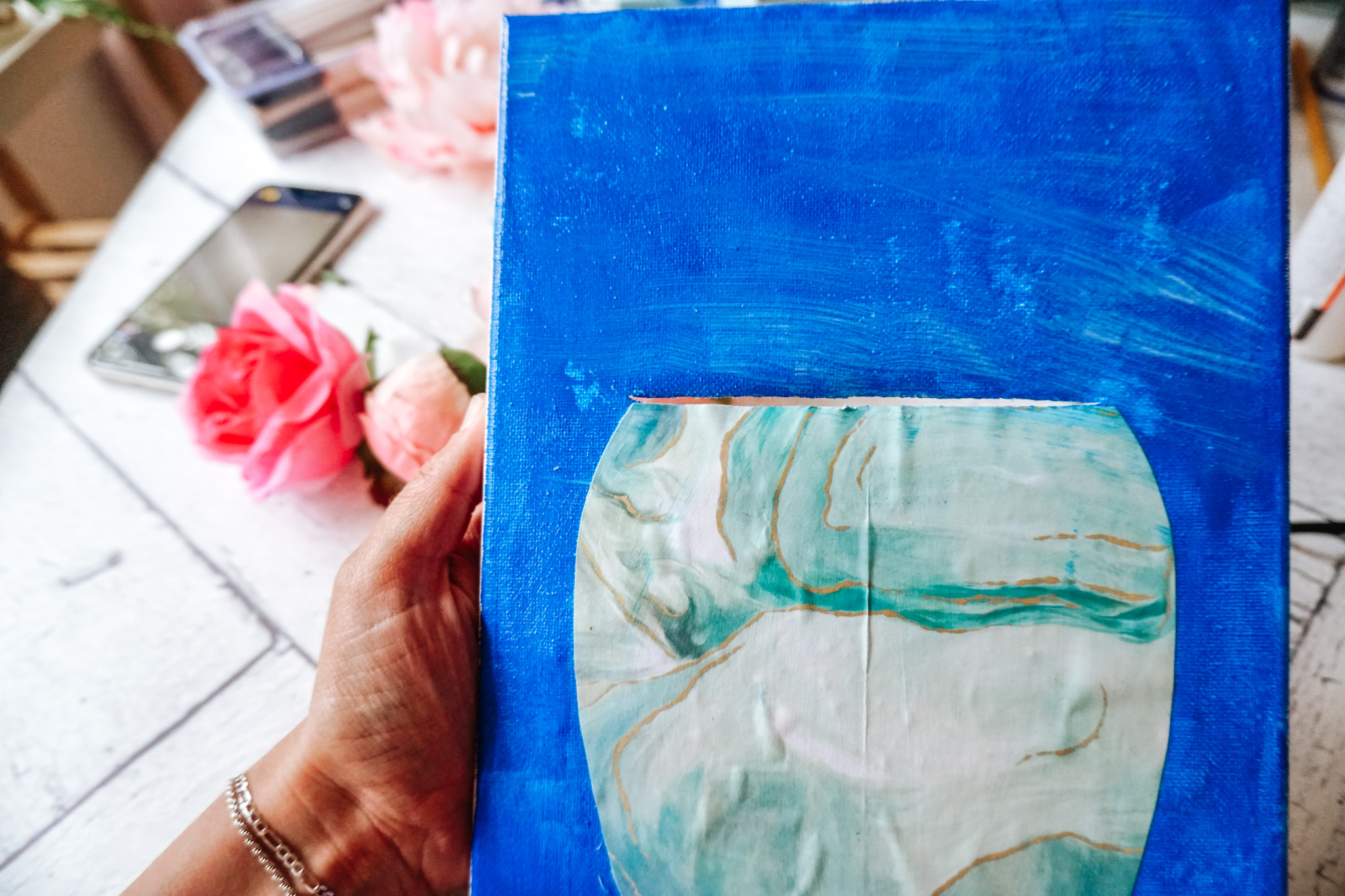 Use an exacto knife to cut a slit in the canvas at the top of your vase. Don't be scared!
Step 6: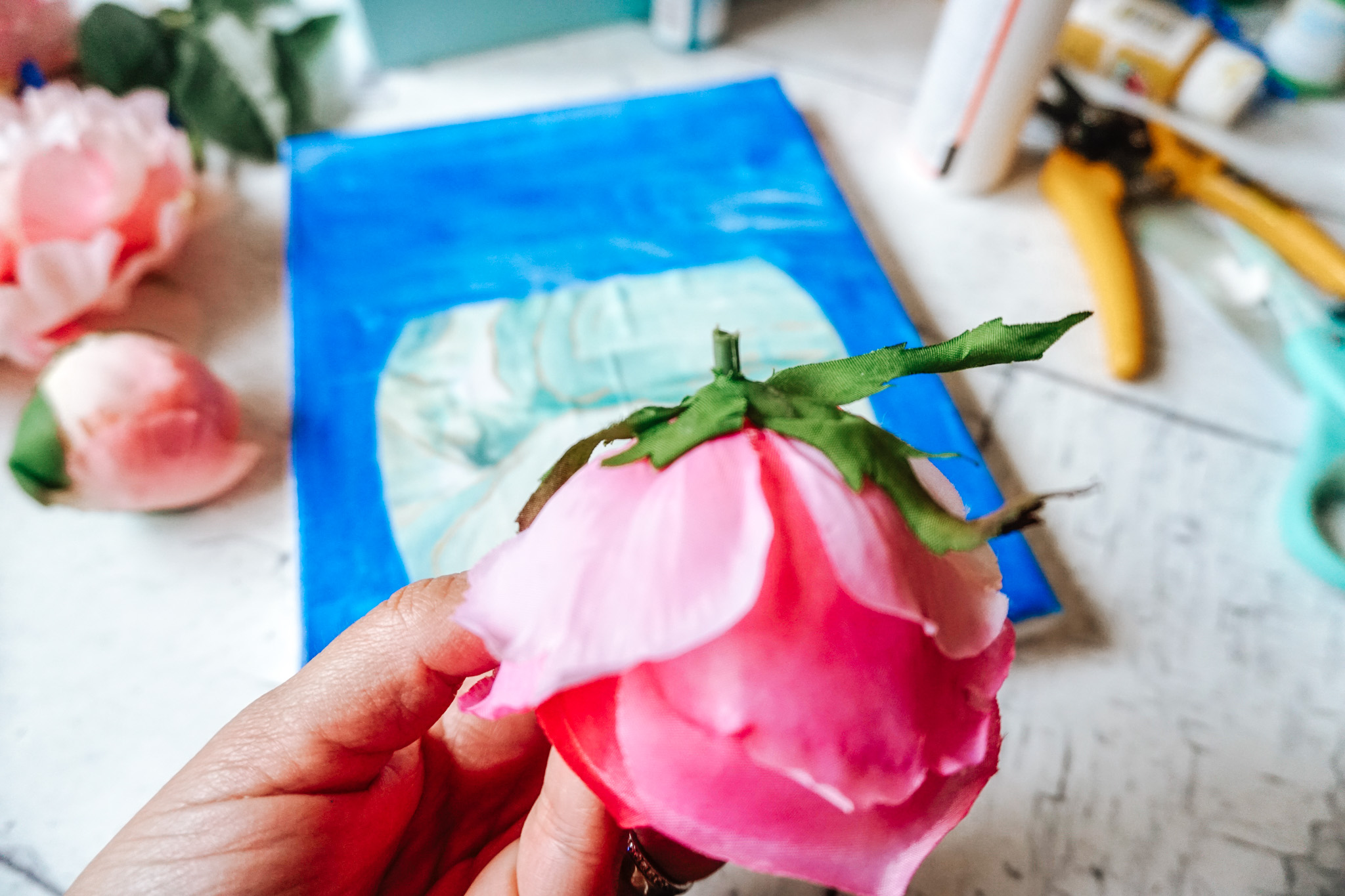 Trim your flowers if needed so that when you place the stems through the slit on your canvas, they don't stick out further than the wrapped sides of your canvas. (If you're hanging your canvas on the wall, you don't want the stems of your flowers to hit the wall before the back of your canvas does.)
Step 7: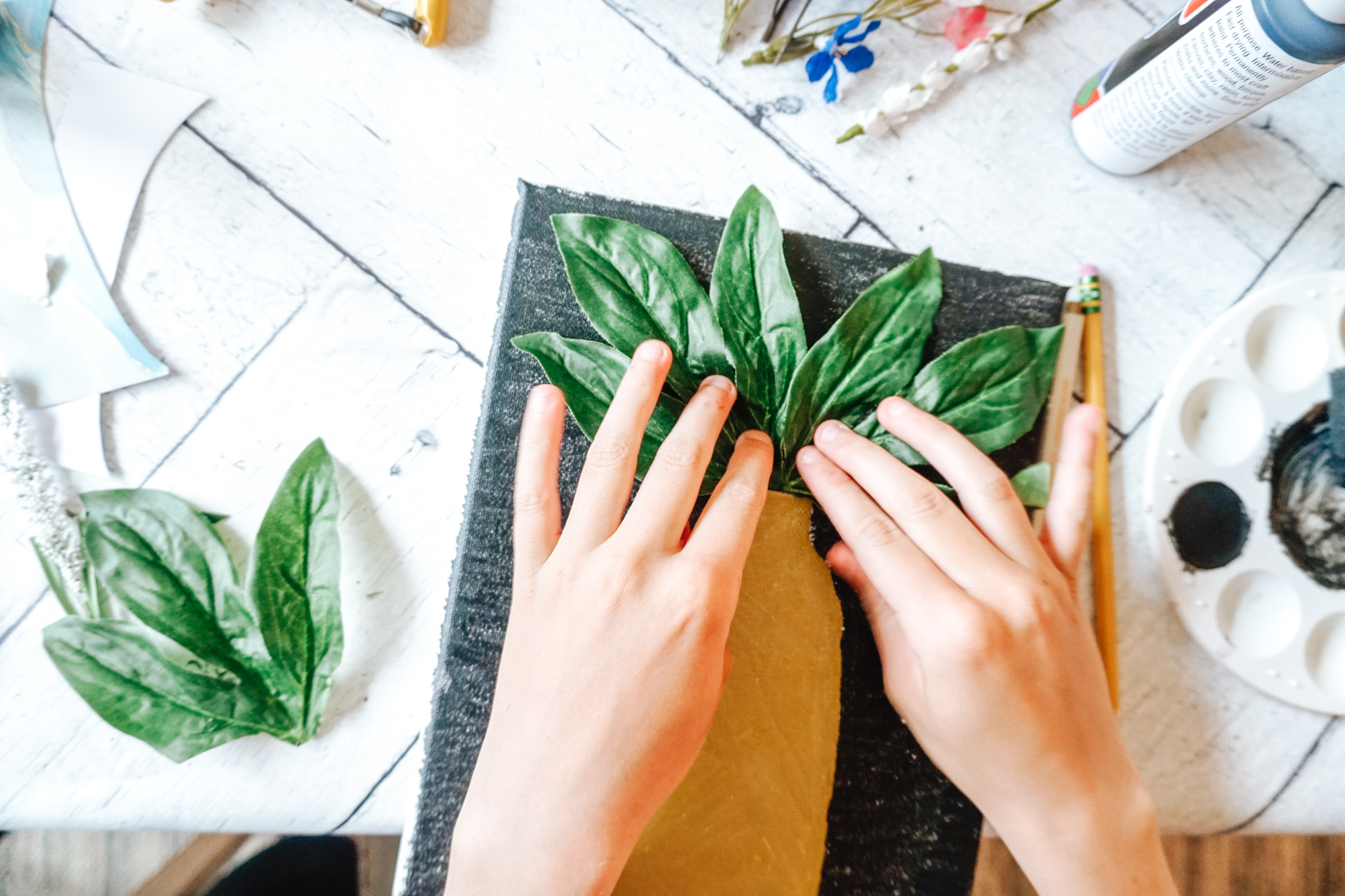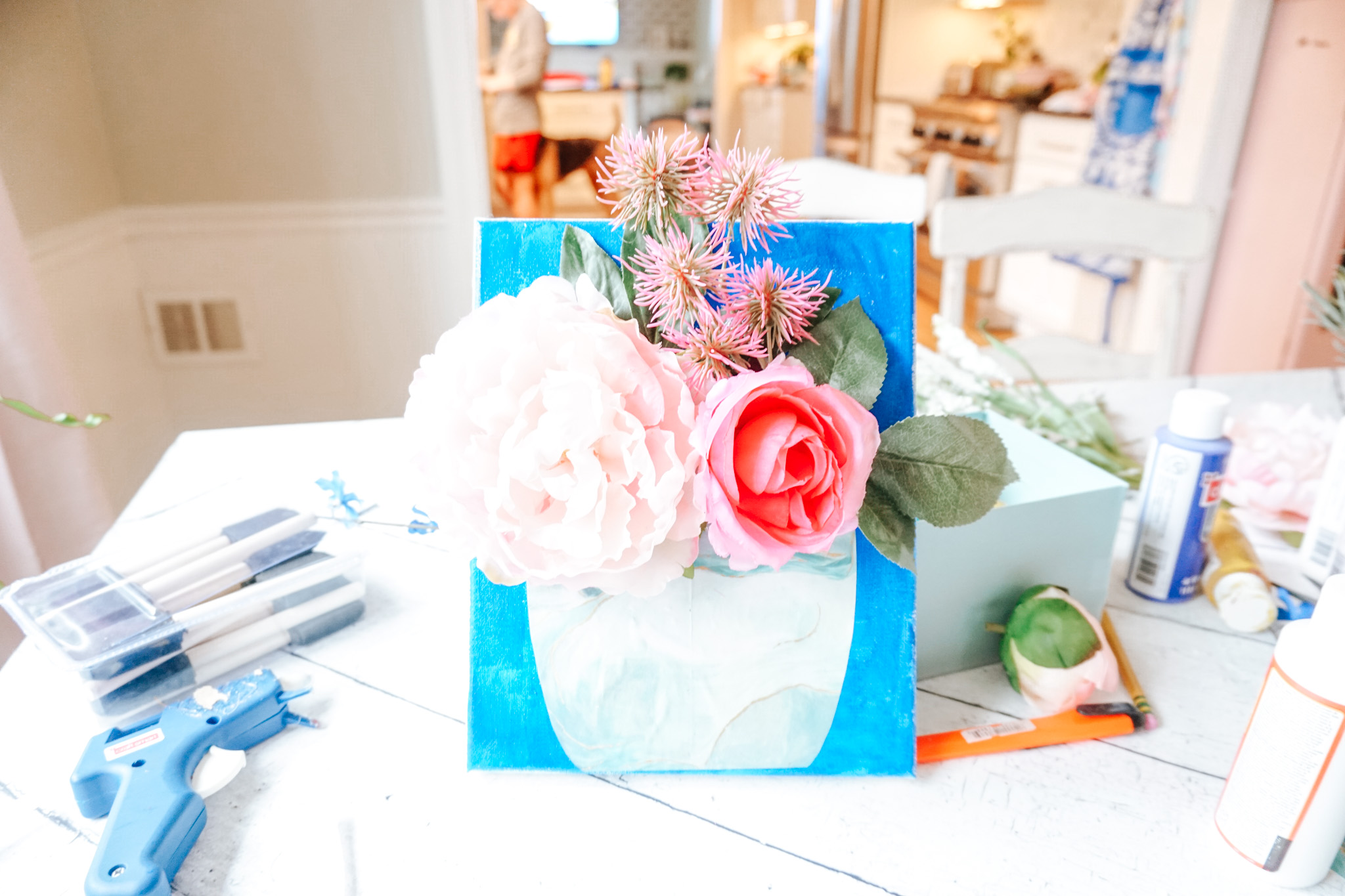 Place your flowers through the slit in your canvas.
Step 8: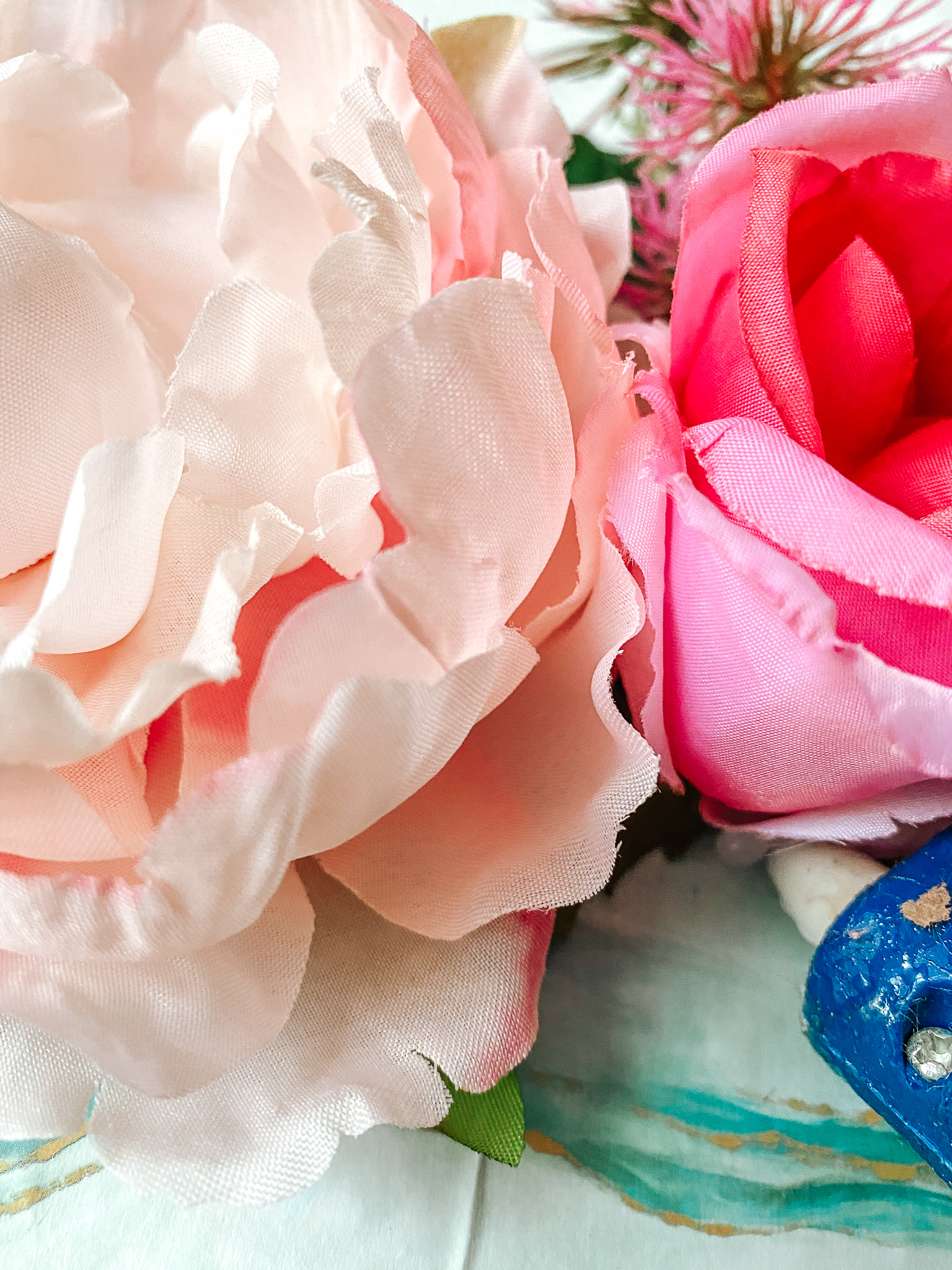 Once you have everything where you want it, use your hot glue gun to secure the flowers and leaves into place. For added support, you can use hot glue along the slit on the back of your canvas as well.
And you're finished!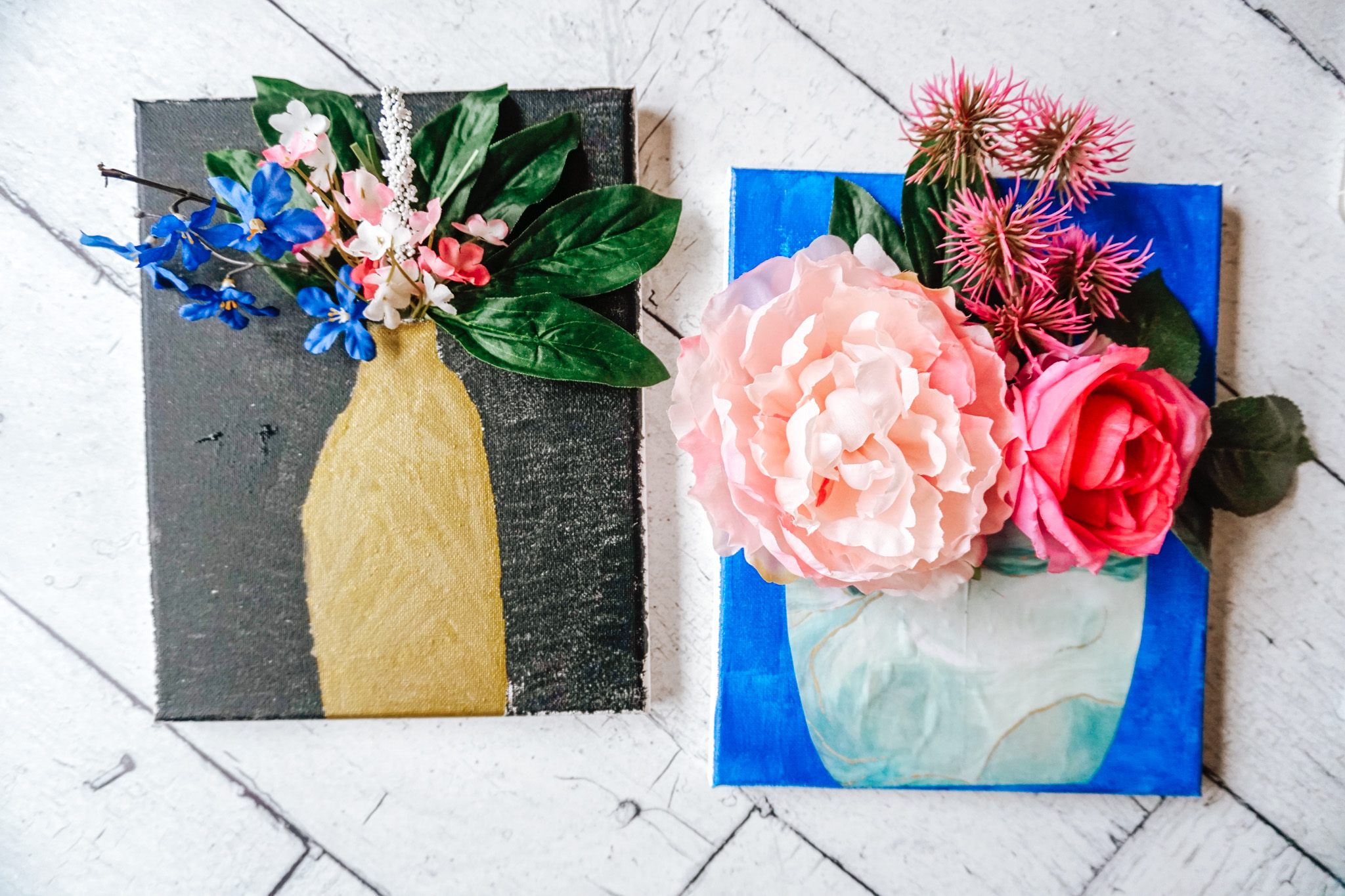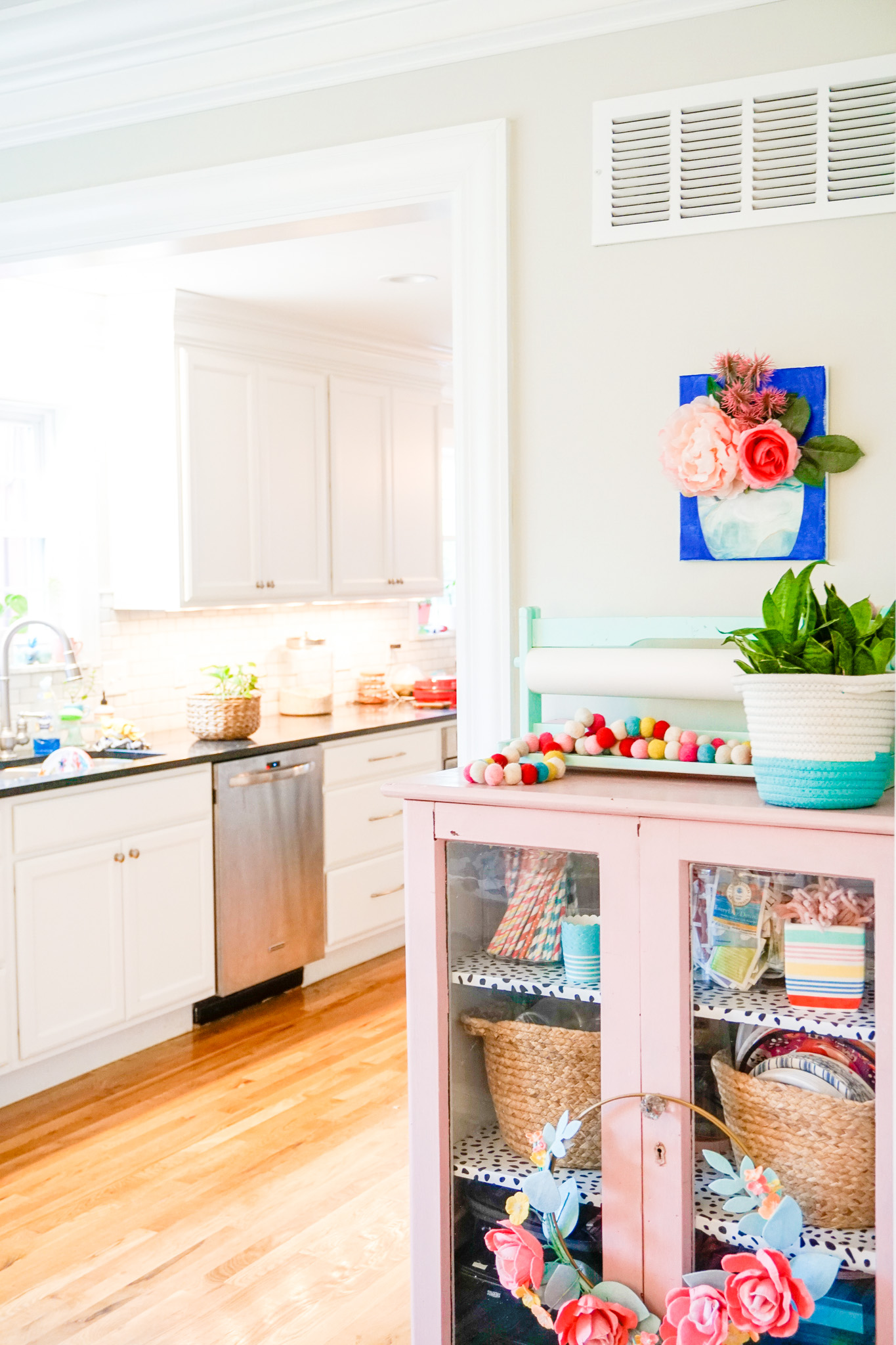 Hang your masterpiece somewhere special or give as a gift.
Learn More about Michaels Same Day Delivery Service and Curbside Pickup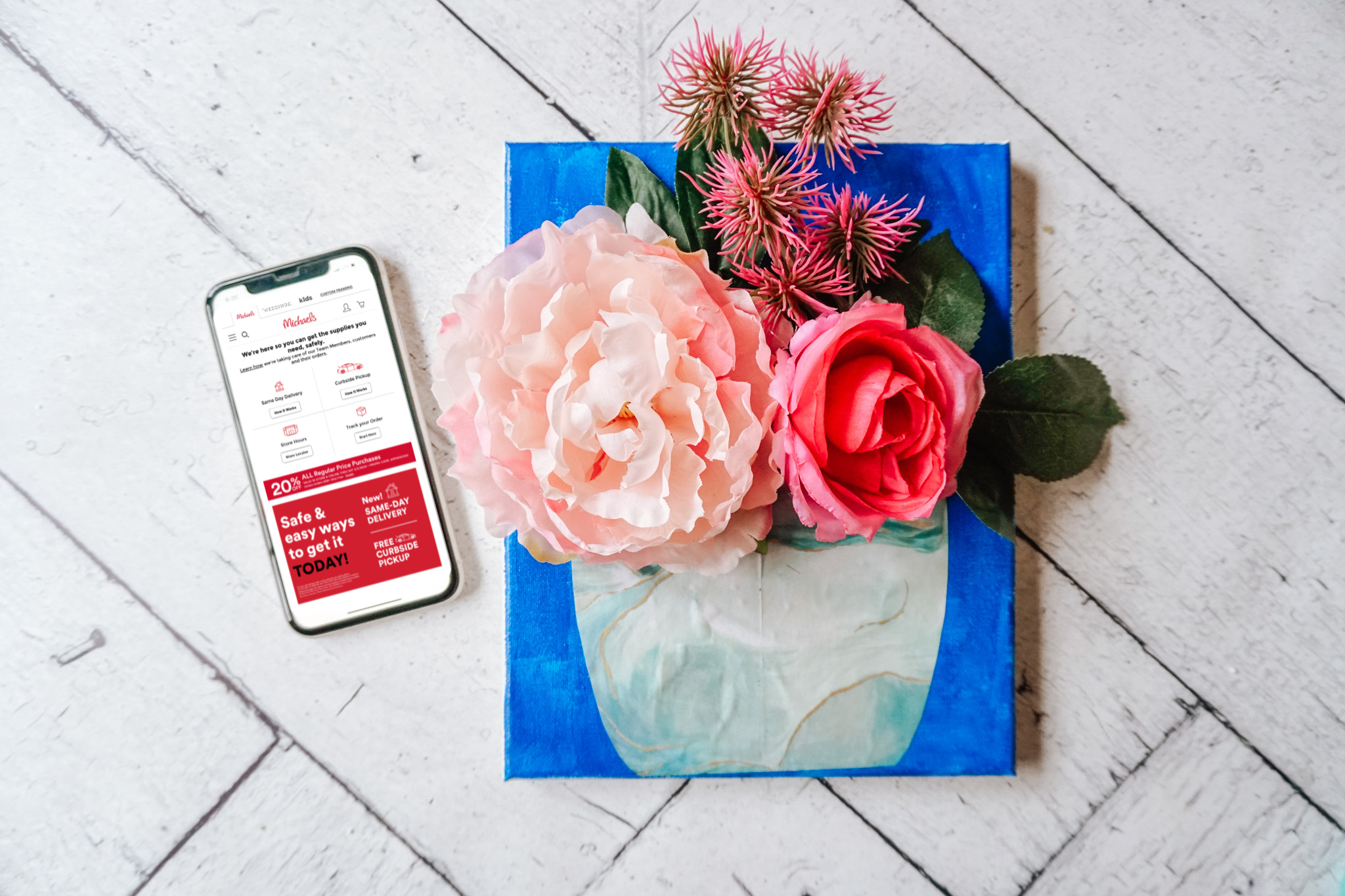 Michaels is committed to helping us craft while we quarantine as well as keeping their employees healthy and safe by providing PPE to all employees who continue working during this period.
Same Day Delivery is being offered on orders placed before 1pm local time, with contactless delivery locations within 10 miles of a Michaels store. The cost is $14.99 for orders less than $100 and $7.99 for orders $100 or higher.
Curbside Pickup is available until 6pm. After ordering your supplies online and receiving an email confirmation, you can head to the store where you can call on arrival and have your order brought to your vehicle - ensuring a contactless pickup experience.