Crafts
DIY Dollar Store Colorful Pumpkin Decor
By |
Are you looking for a fun and inexpensive way to create your very own DIY pumpkin decor? You'll never believe what we used from the Dollar Store to make this super cute , colorful and festive fall vase filler that can be used all fall long (not just during Halloween). It's simple, fast and fun to create (and my daughter even used it to decorate her fairy garden for the fall.) Head to your nearest Dollar Store or Dollar Tree to DIY your playful pumpkin decor now.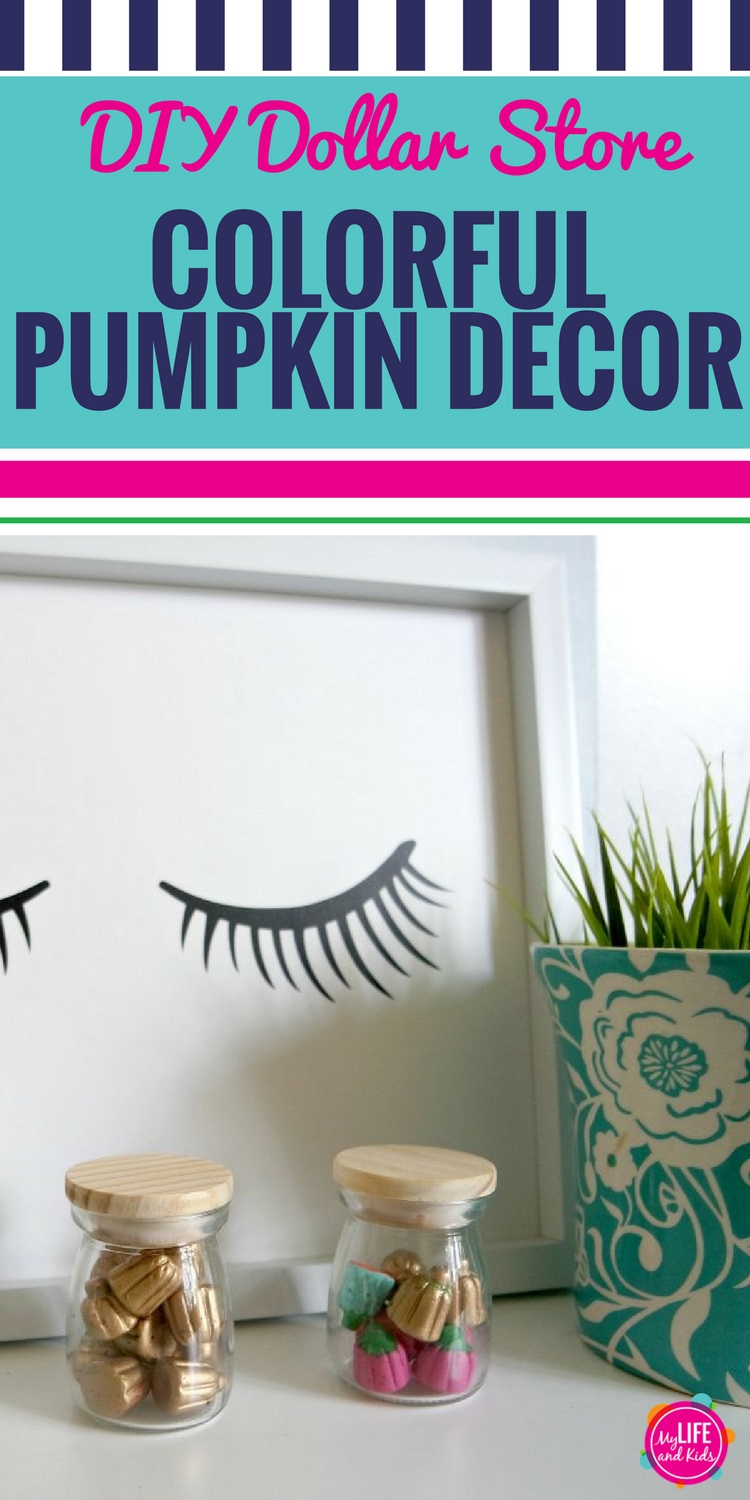 I remember the first Halloween after I had quit my job. I had a 1-year-old and a just-turned-3-year-old.
I was pregnant.
We had just moved into a new house, and we were still getting used to our bigger mortgage payment and my much smaller paycheck.
And by smaller, I mean NO PAYCHECK AT ALL.
I would play with the kids all morning and fantasize all afternoon (during their naps) about how I would decorate my house if we had the budget for it.
If only the Target Dollar Bins and the Dollar Tree would have been around back then, I would have been all set.
This was BEFORE PINTEREST – if you can even believe that such a time existed. (I can barely imagine life BP.)
But that time in my life showed me that my house can be festive and fabulous even without a budget for holiday decor. In fact, I was able to make this DIY pumpkin decor for just $1 (plus the cost of paint).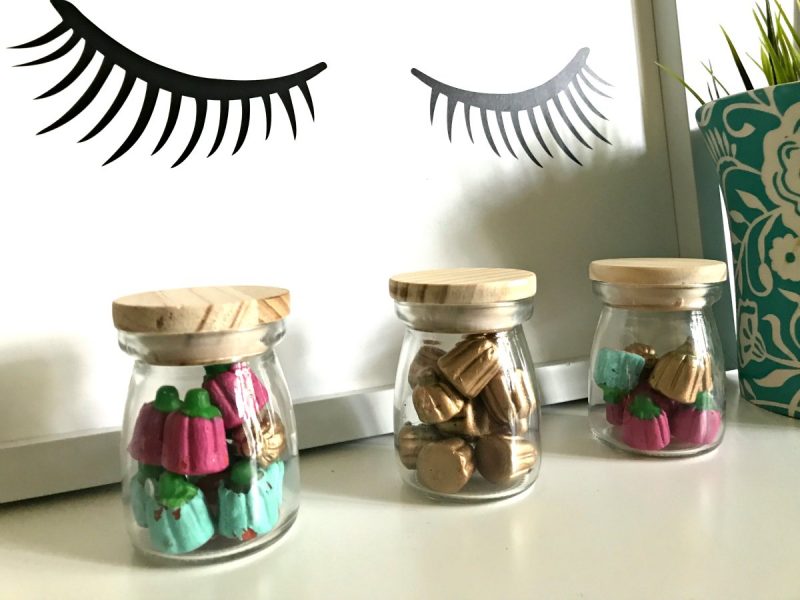 These fun painted pumpkins are so easy to make, and you can use them in so many ways. I like to fill small jars with them and set them on shelves or on my mantle.
Or even tuck them into fall baskets for friends.
My daughter even snagged a few to decorate her fairy garden for the fall.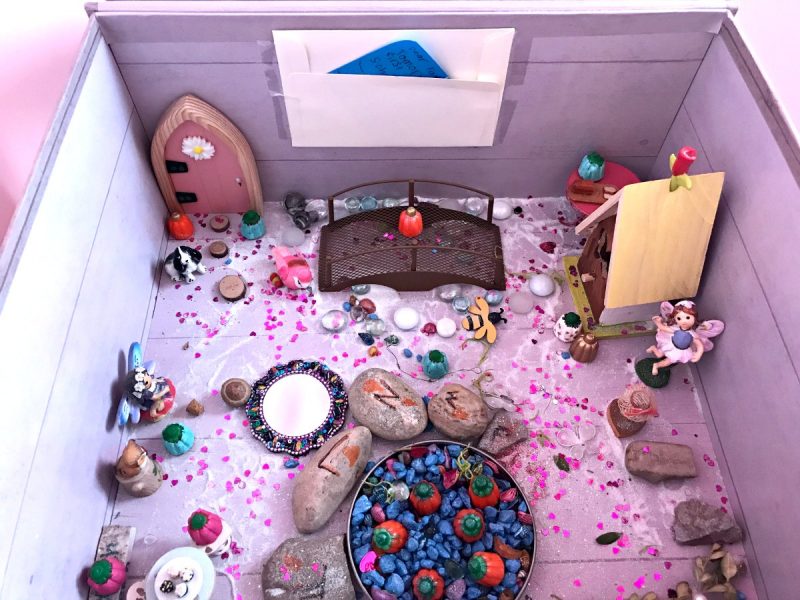 And making them could not be easier.
First, head to your nearest Dollar Store or Dollar Tree and grab a bag of Mellocream Pumpkins.
–> You can also grab them on Amazon here.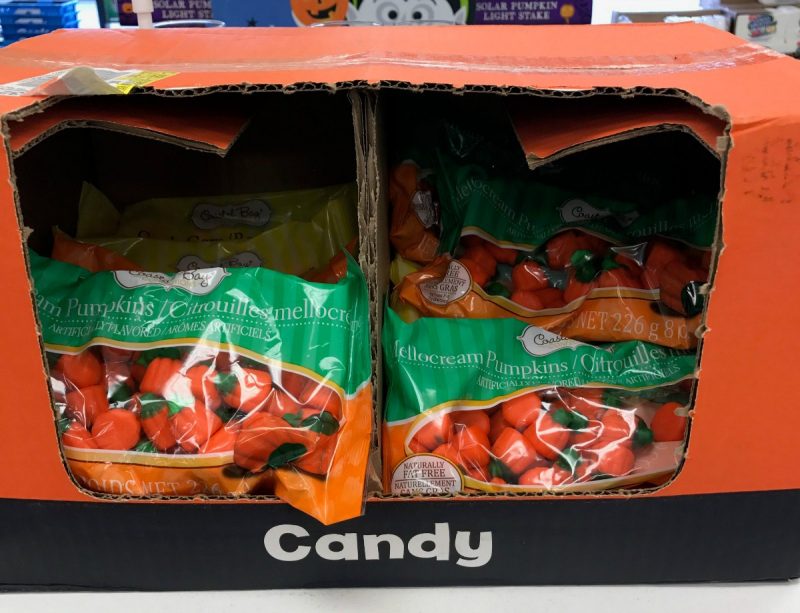 I seriously gag at the taste of these things, but that doesn't mean they can't be useful. I spray painted most of them gold.
–> This is my go-to gold spraypaint.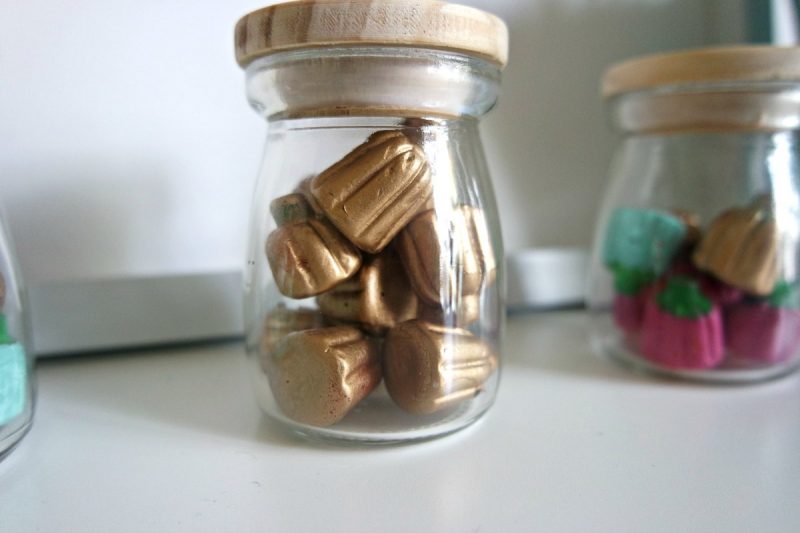 For a little touch of color, I used acrylic paint to paint some turquoise and others pink.
–>This is the acrylic paint I used.
Aren't they so cute?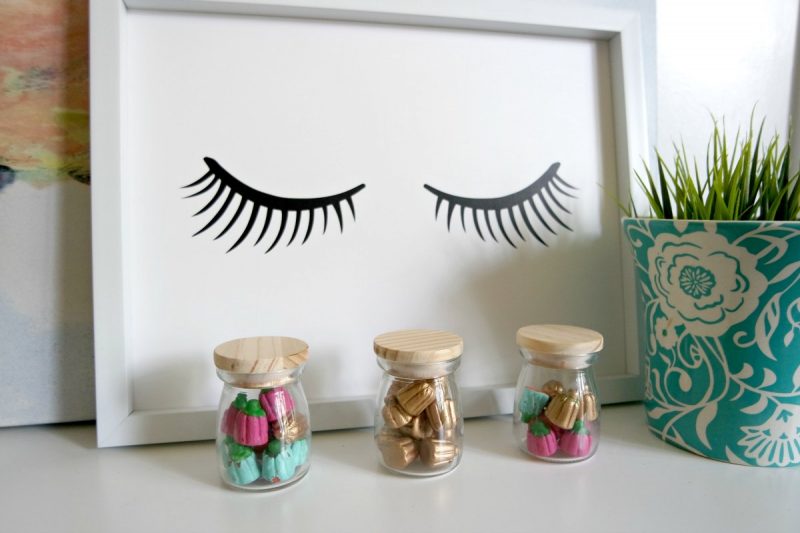 As soon as the paint dries, the candies harden and these suckers will last for years. (Just be sure no one eats them after they've been painted. Although – honestly – I can't imagine it would make them taste any worse than normal.)
This post contains affiliate links.