This easy DIY acrylic painting is perfect for beginners, especially if you have an obsession with deer decor. Simply follow the free printable deer silhouette pattern following this step by step tutorial, and you will have adorable DIY deer silhouette decor that you made yourself. Even if you're not confident in your ability to do crafts, you can make this!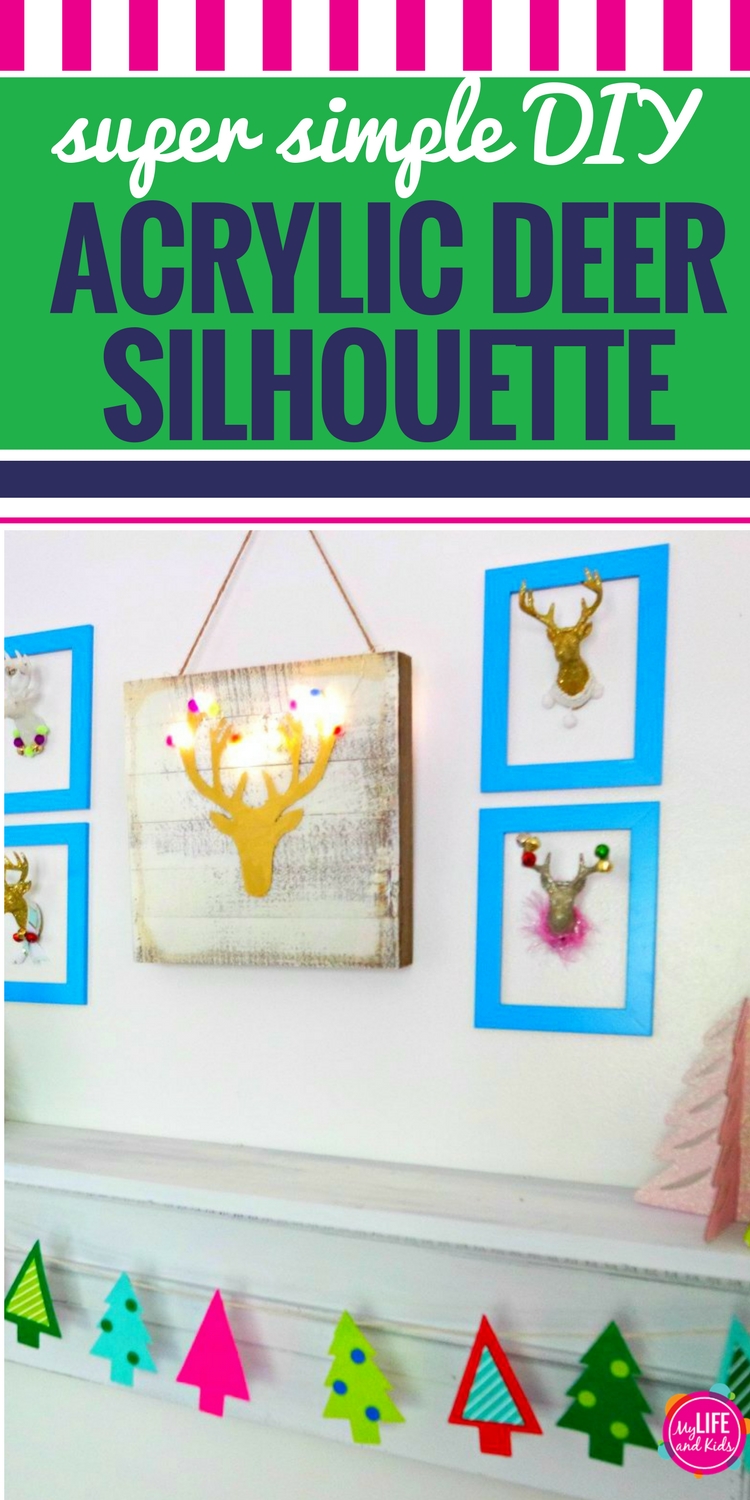 As you may have heard, I am obsessed with animal heads.
Ahem...
So when my friend Alicia whipped up this super simply DIY Acrylic Deer Silhouette, I knew I needed to make one for myself.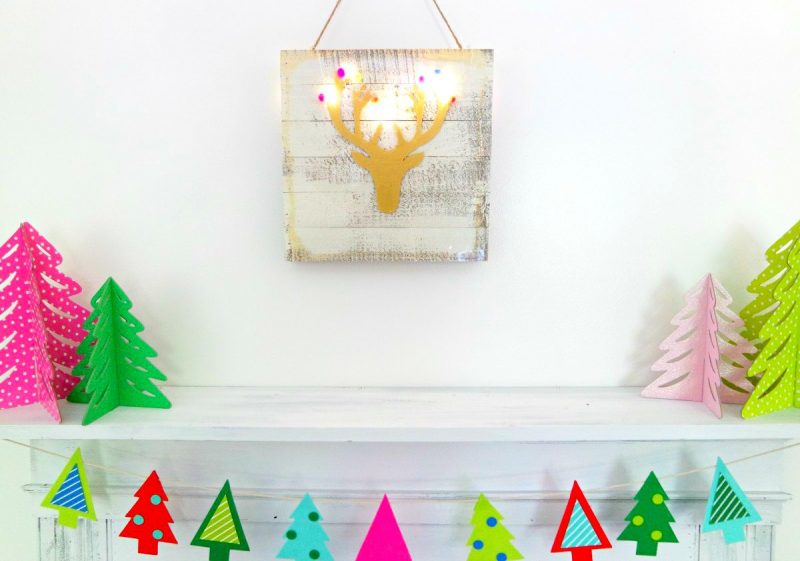 I've never worked with acrylic before, but it turns out this is super simple to create! And while I am using it as part of my Christmas decor, I think it's something that can be left up year 'round!
But that might just be me...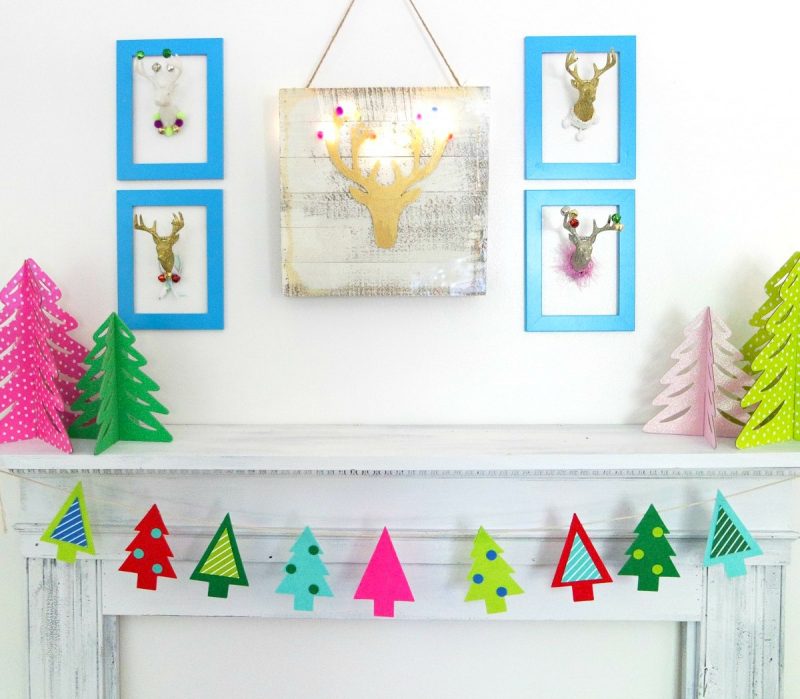 How to Make a DIY Acrylic Deer Silhouette
First, grab your supplies. You will need:
First, decide if you want to paint your wood base. We dry brushed on some white paint, but you can leave yours wood if you want.
Next, place your Deer Silhouette Pattern beneath your piece of acrylic.
Click here to download and print your free deer silhouette pattern.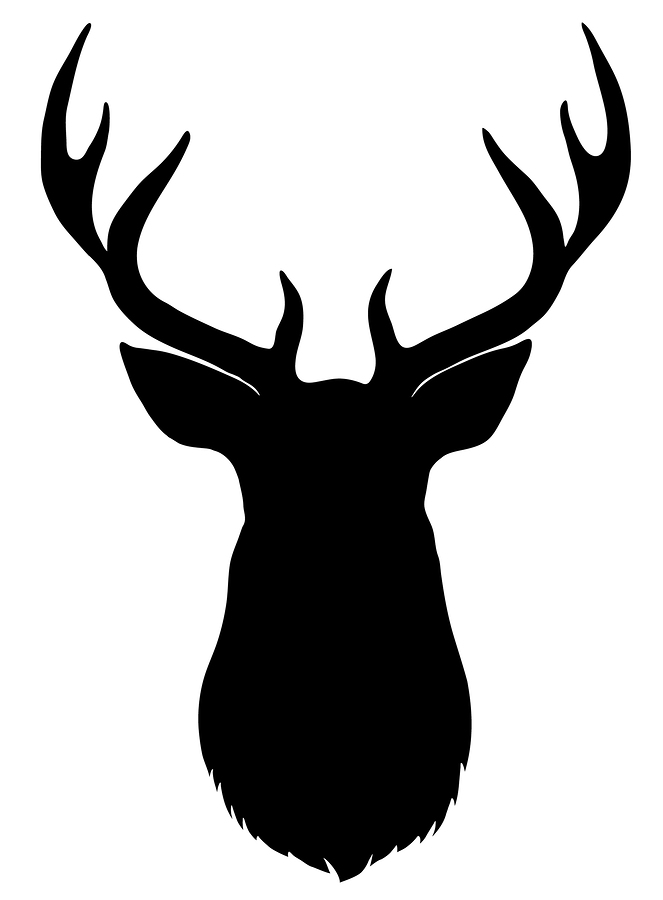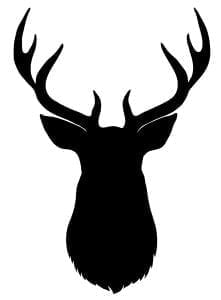 Now, simply trace the silhouette onto your acrylic using gold paint. It's a lot easier than it sounds, but you'll probably find that it's easiest to paint the outline first and then fill it in.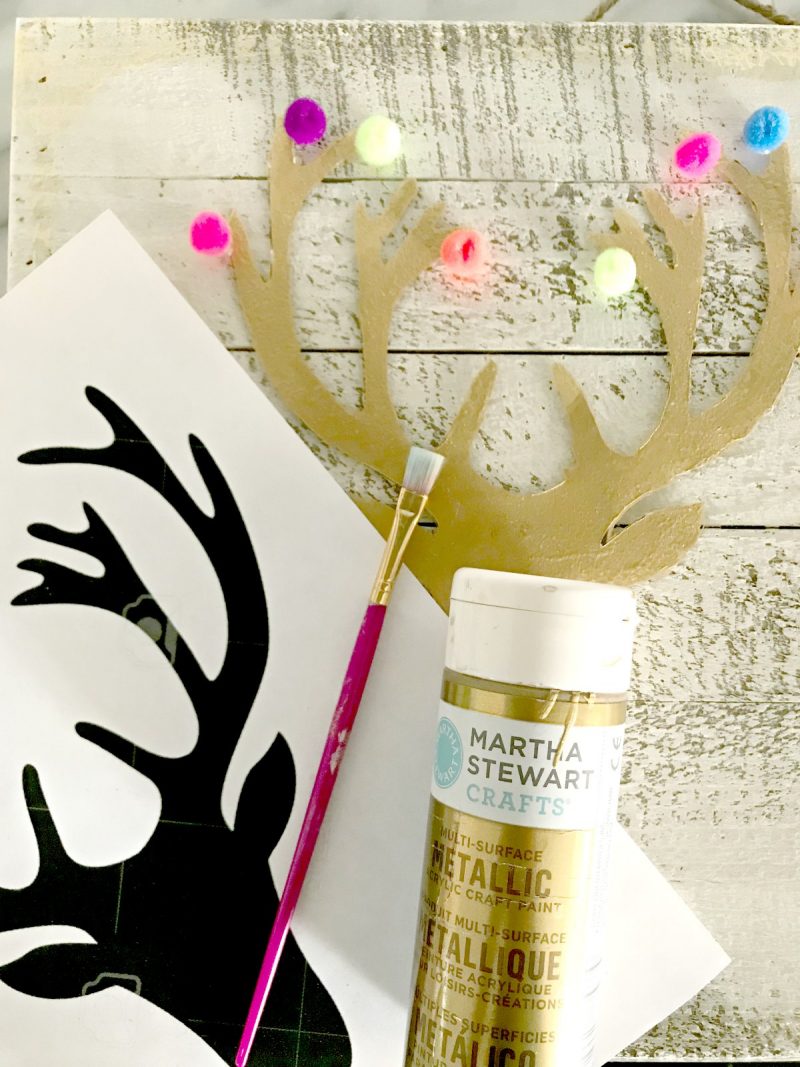 Once the paint is dry, use your hot glue gun to glue the edges of the acrylic to your wood base.
Add pom poms if desired.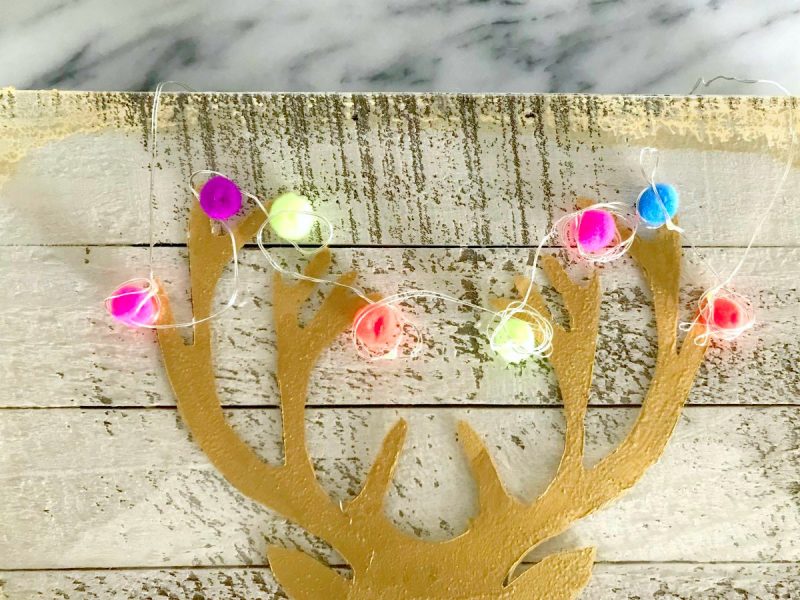 I also took a battery-operated strand of lights and wound it around the pom poms. The battery pack easily fits behind the wood.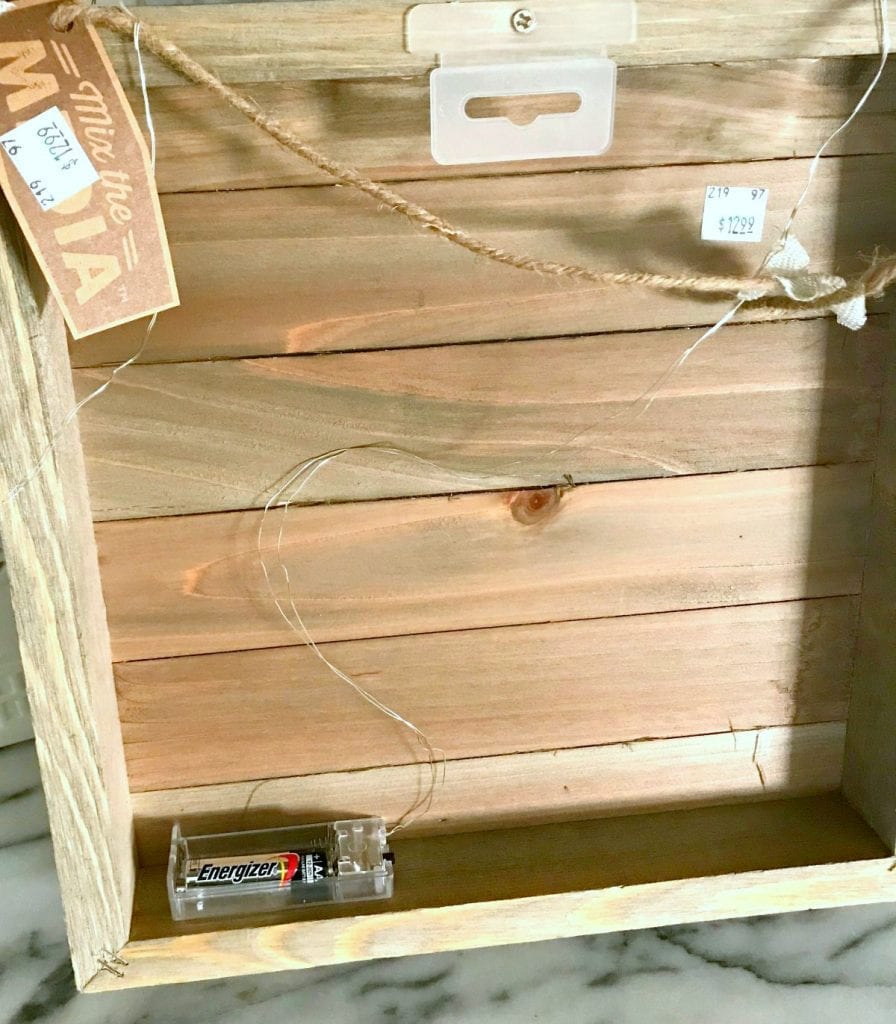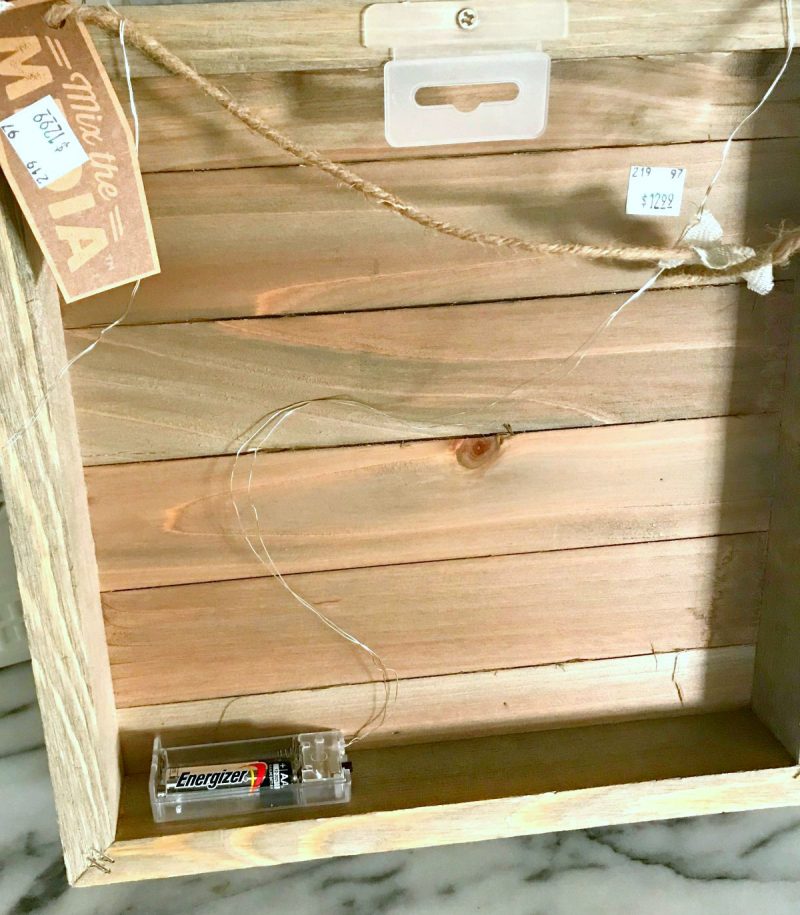 Now hang and enjoy!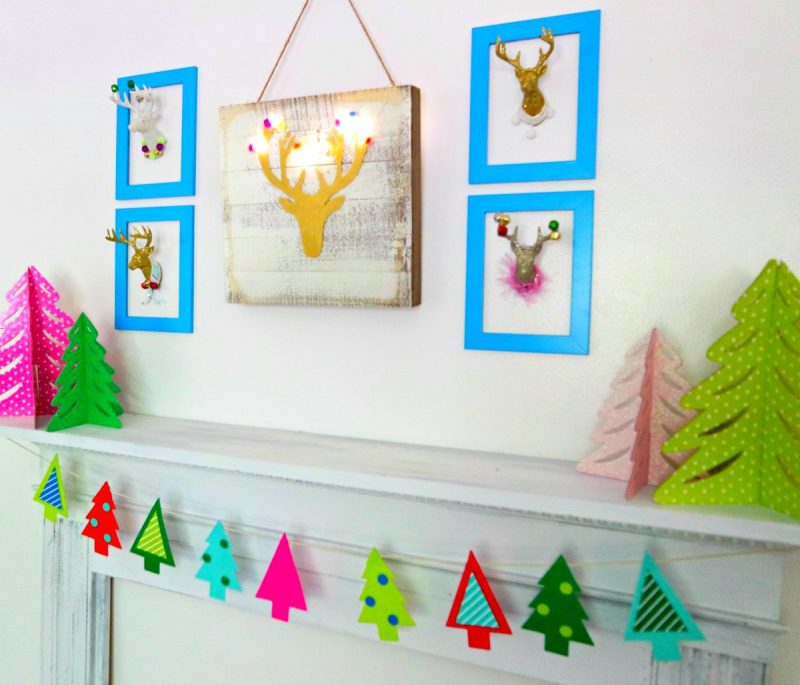 PS - Are you loving those sweet deer heads that I have framed in that pic up there? They're just $1 each to make, and you're going to love them. Click here for the full tutorial.
This post contains affiliate links.