My kids and I have been enjoying Curious George for as long as I can remember being a mom. So when we learned that we could watch all 9 seasons of Curious George – now streaming only on Hulu – we were jumping for joy!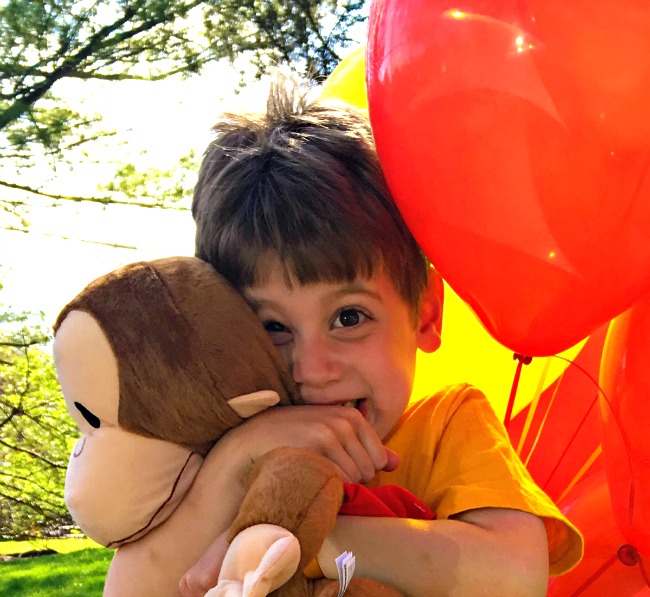 Curious George is an animated series based on the popular books by Margret and H.A. Rey. Aimed at preschool viewers, the goal of the series is to inspire children to explore science, engineering, and math in the world around them. And what better guide is there for this kind of exploration than the world's most curious monkey?
The kids and I created a Curious George lemonade stand to help spread the word that Hulu has all 9 seasons (108 episodes) of the Curious George animated TV series, as well as the animated film Curious George 2: Follow That Monkey.

MY LATEST VIDEOS
How to Create a Curious George Lemonade Stand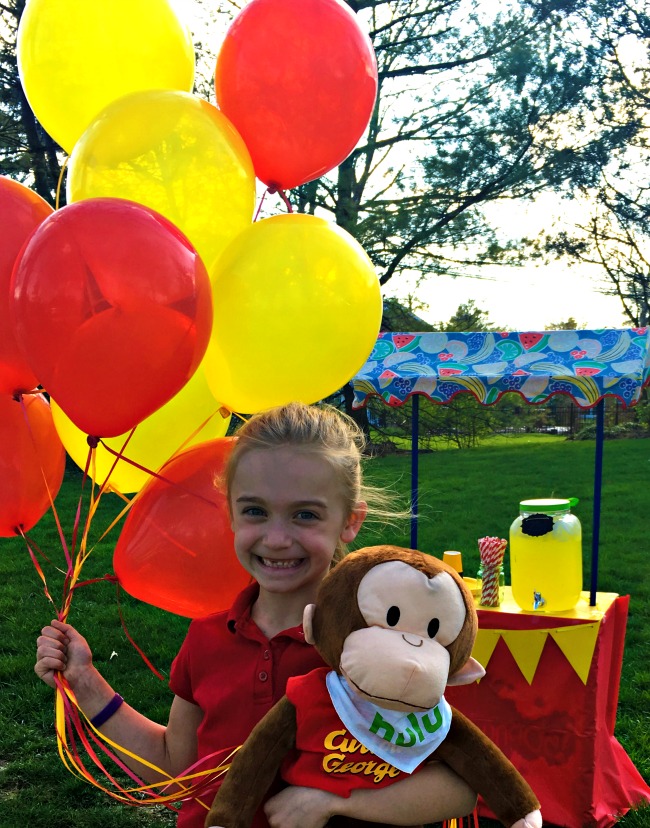 Creating a Curious George-themed lemonade stand is simple!
Step 1: Decorate your table.
We used a red vinyl cloth and yellow flags. And – of course – Curious George was on hand to help get set up.
Step 2: Make your lemonade.
We kept this VERY simple by purchasing lemonade and pouring it into our own pitcher. But if you want to make your lemonade, a quick search on Pinterest will turn up several recipes.
Step 3: Don't forget to keep your supplies handy!
You don't want to be running back inside whenever you need napkins or cups. We decorated our cups to look like the famous yellow hat by taping black streamers onto yellow cups and stacking them on top of yellow plates. And we added red and white striped straws to make it extra fun.
Step 4. Start selling.
Decide your price and start selling lemonade. Your kids can make posters, hold balloons or call their friends to spread the word about the lemonade stand.
My kids decided that $0.25 was the perfect price for a cup of lemonade, and they were excited to get started!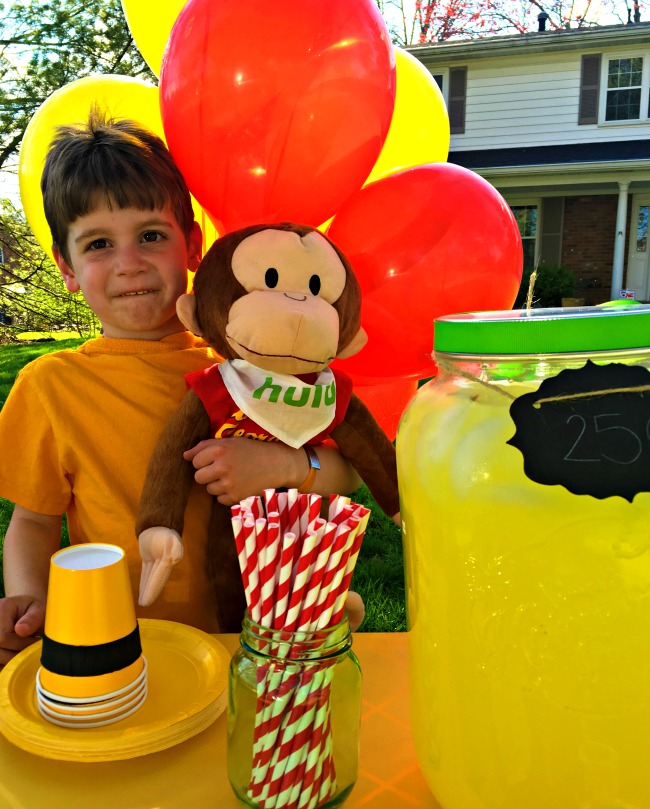 Our neighbor was thrilled to be our first customer – especially since the kids decided that the first customer would get a free glass (or six) of lemonade.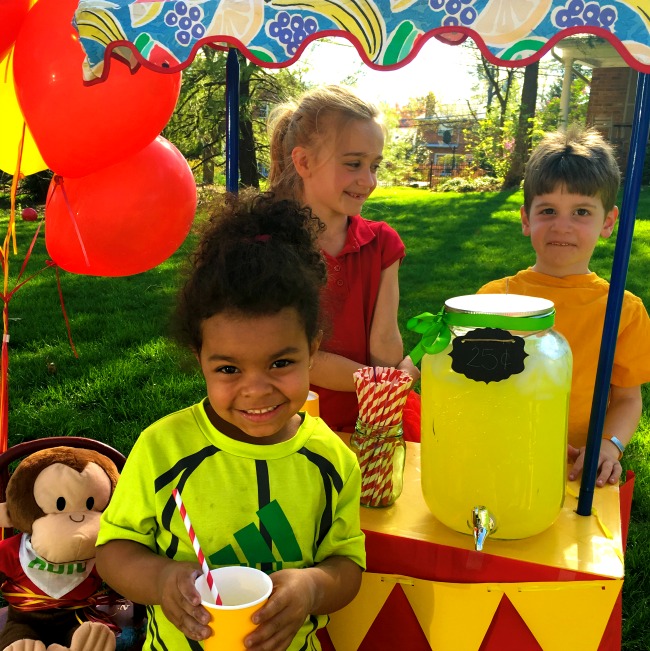 In just a short time, the kids had 11 customers. They quickly decided that giving away free lemonade (and taste testing it) was a lot more fun than charging for it!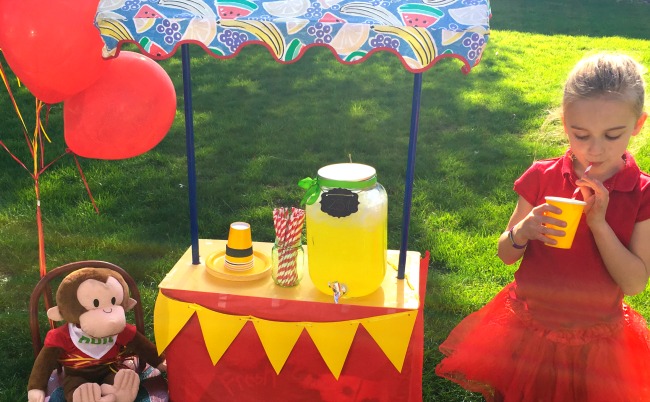 But most of all, they were excited to come back inside and start watching Curious George on Hulu.
Watch Curious George on Hulu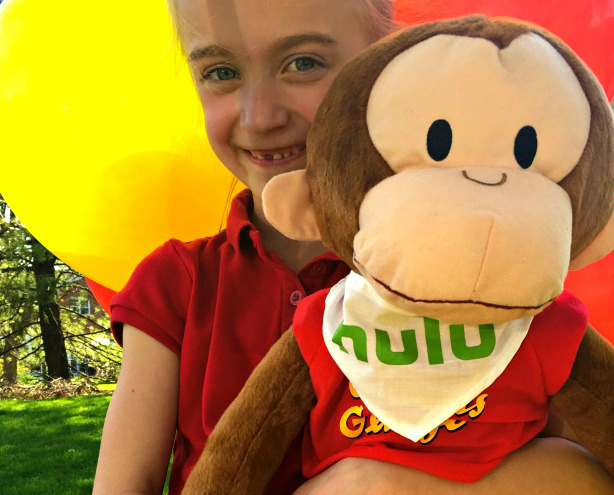 Hulu is THE streaming destination for the best of TV, and a great selection of films! Plus, you can stream almost anywhere, on any device, including gaming consoles, set-top boxes, tablets, mobile phones, and more.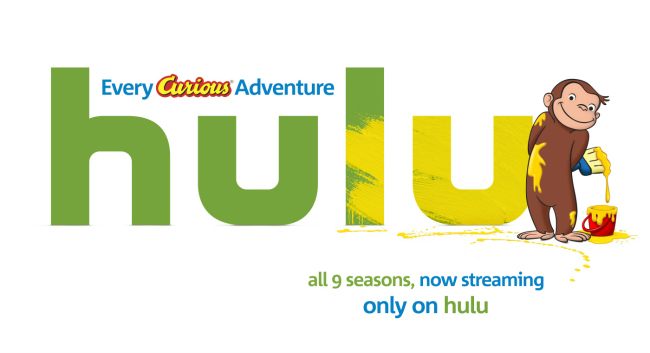 Join my kids and watch all 9 seasons of Curious George, as well as the animated film Curious George 2: Follow That Monkey, with a free 1-month trial of Hulu, for a limited time. Click here to get started.
This post is in partnership with Hulu. All opinions are my own.
Like it? Pin it!