Weight Watchers is great for helping you meet your weight loss goals, but why not get even more help by using your crockpot for preparing weight-friendly recipes? From chicken casserole for dinner to healthy, guilt-free desserts, get lots of ideas to fill your table (and your tummy) without breaking your diet.
15 Crockpot Weight Watchers Recipes
Crock Pot Beer Chicken
3ww pts+
There is nothing missing from this delicious meal. Perfect flavors!  Moist and tender, every bite is satisfying and filled with the feels of your favorite comfort food!
Experiment with your beer choice, I used Guiness for the bold, round stout flavors.
This is a Weight Watchers slow cooker meal I will definitely make again!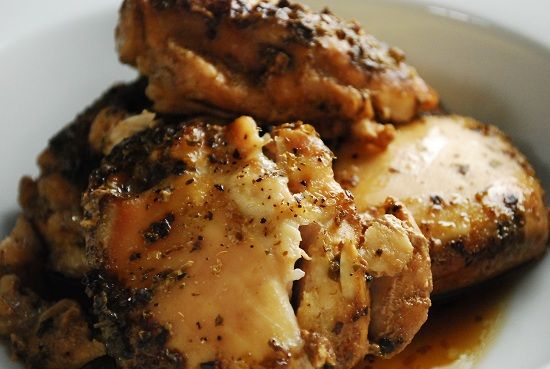 Weight Watchers Slow Cooker Chicken Tikka Masala.
YUM! Super Easy. Hardy. Delicious. I used chicken breasts instead of thighs and shredded the chicken before serving. Very filling over rice! Add protein and fiber for that extra boost by swapping out white rice for brown.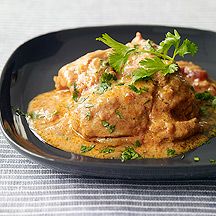 Weight Watchers Friendly Recipe!
Slow Cooker Sweet & Tangy Chicken is your new favorite meal! I double the batch and enjoy this savory sweet Weight Watchers friendly chicken throughout the week! Perfect over brown rice, or on top of your bed of greens. Add it to your salad to level up the excitement for those long weeks of lackluster lunches.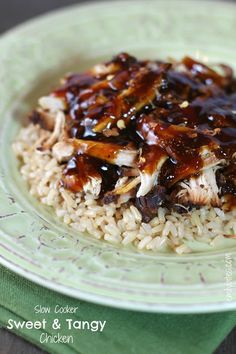 9ww pts+ (around 380 calories)
Slow Cooker Cheesy Chicken and Rice Casserole is as comforting as it is fulfilling. The vegetable flavors add the perfect compliment to your chicken and rice. Just pile all of the ingredients into your slow cooker and look forward to your meal being ready and waiting when you get home!
This is a family favorite for my crew!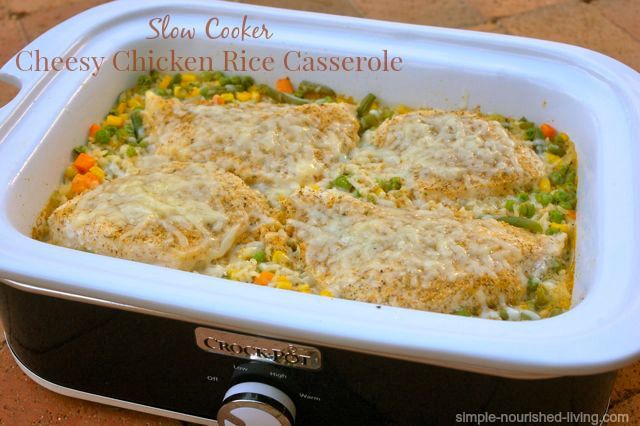 8ww pts+ (around 293 calories)
Easy Crock Pot Pumpkin Crumb Cake with Chocolate Chips (SWOON)
Amazingly Easy and Yummy! Perfect for Thanksgiving or a Fall evening when the cravings are on blast. Let this Weight Watchers Crockpot Pumpkin Crumble Cake satisfy your sweet tooth and tame any of those dessert yearnings.
This is completely fulfilling!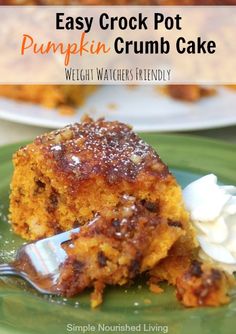 5ww pts+ (around 197 calories)
Slow Cooker Pumpkin Cheesecake is one of the easiest and deliciously naughty Weight Watchers desserts you will ever whip up. Taking all of the fuss out of it - the crockpot cooks this to perfection while you get on with your busy day.
Try this sweet, creamy and delicious dessert ASAP!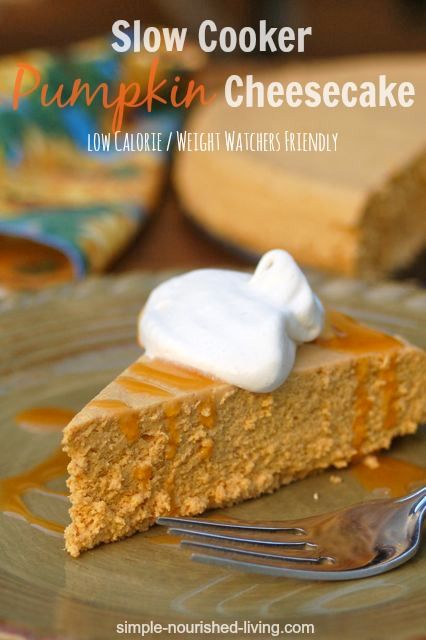 Resist the urge to reach for the take-out menu, and give this Crockpot Beef & Broccoli a try! This Weight Watchers Friendly dish is mind-blowing. Delicious, perfect textures, and without all of the horrible additives and preservatives of take-out food.
Every person at your table will enjoy this meal! While I enjoy mine over brown rice, the rest of the crew opts for white!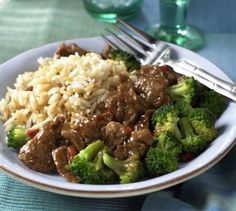 Weight Watchers Friendly Tortellini Soup in the Crockpot.
This is the way to set your day up like a boss! Throw the ingredients in and get on with your day as the soup slow simmers all day long. The incredible aroma of Tortellini Soup greeting you at the door is the perfect way to begin the Fall evening. Serve with a salad and feel truly pampered and fulfilled.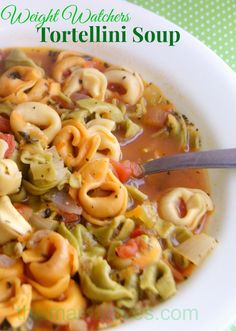 4ww pts+!!
Check out this amazing, light Crock Pot Chicken Noodle Soup Recipe. It is delicious and has all of the comforts of home. Let this fill your soul while helping support your healthy eating.
The best homemade Chicken Noodle Soup ever!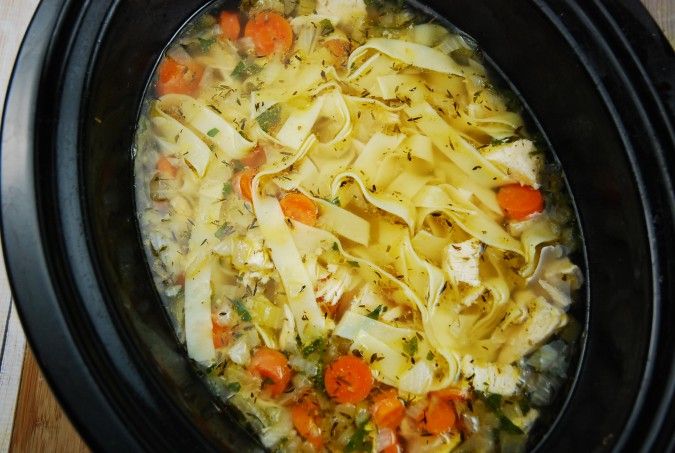 6ww pts+! (around 228 calories)
Easy Slow Cooker Chicken and Gravy for those nights when the chill is to the bone and the appetite needs all of the comfort. Enjoy this slow cooker Chicken and Gravy over your favorite point-friendly carb. I love it over brown rice, which is packed with fiber and protein!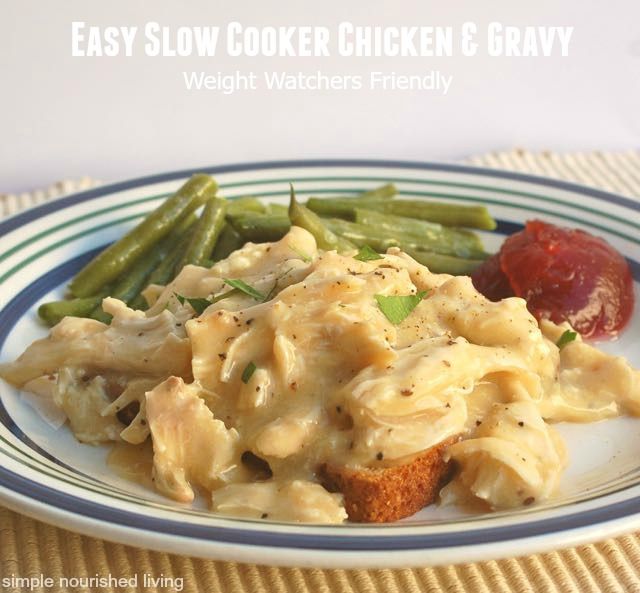 Never miss out on lasagna again! Without the reckless and loaded calories and fat of typical crockpot lasagna again, we stand behind this recipe.
Weight Watchers Crockpot Lasagna is all you will ever need! Using ground beef, low fat mozzarella and part-skim ricotta cheese, Weight Watchers can now enjoy a hardy, robust, delicious lasagna without all the extra points!
Serve with your favorite salad for a home-run dinner the entire family will love!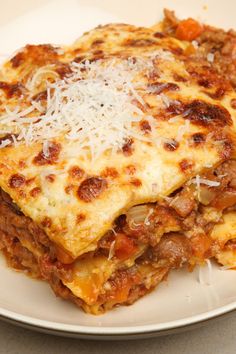 0ww pts!!!!
Weight Watcher Crockpot Taco Zero Point Soup
So many flavors working together to create the perfect harmony of zesty, bold, bright flavors and packed with protein! Top with fresh cilantro to level this Weight Watchers Crockpot Zero Point Soup up to your new favorite dish.
I make a double batch of this so I can enjoy it throughout the week! Freezes great too!
3ww pt+!!!
Weight Watchers Slow Cooker Potato and Bacon Chowder is LOADED with potato and bacon to create  creamy, thick spoonfuls to fill to appetite with every bite. The perfect soup for a chilly day that won't derail your healthy and mindful eating.
Make a double batch - you will thank yourself!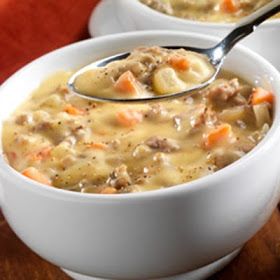 Simple. Straight-forward ingredients that don't compromise bold, quenching flavors. The Weight Watchers Slow Cooker Stuffed Peppers are the stuff of meal-time legends. Filled with incredible nutrients and fuel, these rowdy little bundles will leave no appetite dissatisfied!
That time Weight Watchers took your favorite chili and made it Crockpot Chicken Taco Chili!
This is delicious and healthy. Add fresh green onions and low fat shredded cheese to make this a meal that keeps everyone fueled and filled during the long weeks. The chicken is full of flavor and so moist you will swoon, while the vegetables, beans, and spices round this dish out to be a classic part of your weekly meal rotation!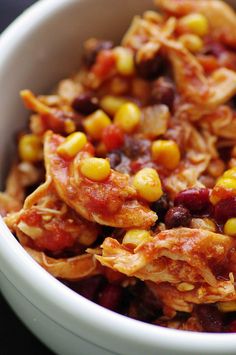 Crockpot Chicken Taco Chili -  Crockpot Chicken Taco Chili - Weight Watchers recipe. This is delicious and healthy.
CLICK AROUND BELOW FOR MORE INCREDIBLE CROCKPOT RECIPES FOR ALL OCCASIONS!
For even more great resources to simplify your desserts, here are some of my favorite slow cooker cookbooks:
50 Healthy Chicken Recipes for Your Slow Cooker: Simple and Scrumptious Recipes to Make Your Life Simpler and Yummier
Slow Cooker Low Carb Chicken Recipes
Fix-It and Forget-It Best Slow Cooker Chicken Recipes: Quick and Easy Dinners, Casseroles, Soups, Stews, and More!
Get Crocked: Fast & Easy Slow Cooker Recipes
The Everyday Slow Cooker Cookbook: A Healthy Cookbook with 101 Amazing Crock Pot Soup, Stew, Breakfast and Dessert Recipes Inspired by the Mediterranean Diet (Healthy Cooking and Eating)
Fix-It and Forget-It Big Cookbook: 1400 Best Slow Cooker Recipes!
Slow Cooker Dump Desserts: Cozy Sweets and Easy Treats to Make Ahead
Fix-It and Forget-It Slow Cooker Freezer Meals: 150 Make-Ahead Dinners, Desserts, and More!
Slow Cooker Cookbook: 500 Recipes for Everyday Cooking
Skinnytaste Fast and Slow Knock-Out, Quick Fix, and Slow Cooker Recipes: A Cookbook.
Slow Cooker Everything: Easy and Effortless Supers, Breads, and Desserts
The Ultimate Slow Cooker Book: More than 400 Recipes from Appetizers to Desserts
Martha Stewart's Slow Cooker: 110 Recipes for Flavorful, Foolproof Dishes (Including Desserts!)