Crockpot
Crockpot Secrets That Will Change Your Life
By |
I recently had the opportunity to take an online cooking course through the brand new Taste of Home Cooking School Online.  (Scroll down to grab a $10 off discount code at the bottom of this post!)
There were several classes to choose from, including Weeknight Dinners in 30 Minutes (yes, please!), Comfort Food Classics, Everyday Healthy Cooking and Tips, Tricks and Techniques from the Test Kitchen.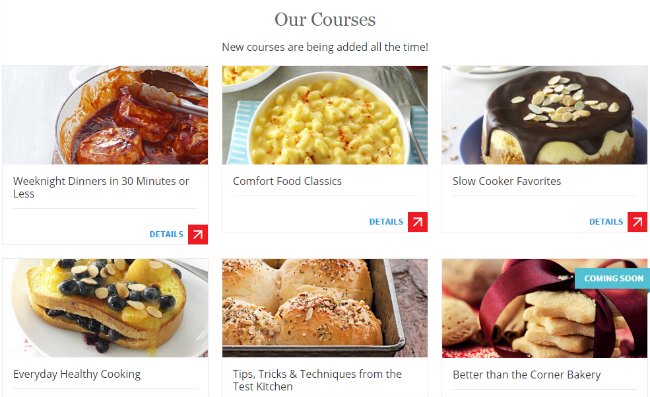 Ultimately, I decided to give Slow Cooker Favorites a try.
I chose this class for two reasons:
#1. I love the IDEA of my crockpot, but I have yet to really enjoy anything I've cooked in it.
#2. As a busy mom of three kids, I really, really need to love my crockpot and everything that comes out of it. I have a goal of using it at least twice a week, and I knew this class could help me with that.
And let me tell you – I was not disappointed.
It turns out there was quite a lot I had been doing wrong in the past – and with my new knowledge and recipes, I have no doubt that the slow cooker will become a permanent part of our weekly meal plans!
Here are just a few of the secrets I learned during class: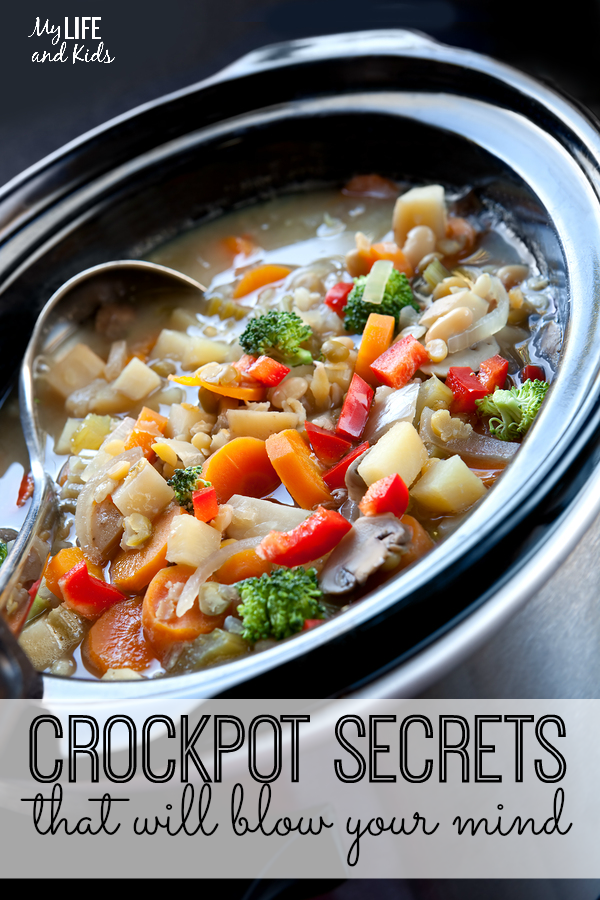 1. Brown your meat
Say what? Yeah – this one shocked me, but if you take a few minutes to actually brown your meat on the stove before you toss it in the crockpot, it will taste so much better when it's done. Who knew?
2. No rice or pasta (until the end)
I've ruined many a slow cooker soup recipe by dumping everything in and checking it 4 hours later. Turns out, you really shouldn't add the rice until the last 30 minutes of cooking. And pasta is better just cooked on the stove and added to your meal later.
3. Size matters
Seriously. The ideal crockpot size is 5 – 6 quarts.  You want to make sure that it's at least halfway full, but you don't want it filled to the brim to ensure proper cooking. I had no idea.
4. Layer properly
There's a method to the order in which you load up your slow cooker. You want to put your root vegetables at the bottom of the crockpot and stack your meat on top. Your potatoes, carrots and other veggies that are going to take longer to cook should be on the bottom.
5. No peeking
Resist the urge to take the lid off and check on your meal. When you remove the lid, heat escapes, and you'll have to add cooking time (sometimes as much as 20 minutes for even one little peek.) Try to wait until the last 30 minutes of cooking to check.
6. Defrost first
So – apparently you should NEVER put frozen meat in the crockpot. It's basically an invitation for food poisoning. Always defrost first.
7. Add dairy last
Dairy can break down in the crockpot, so stir in your sour cream, milk or yogurt during the last 15 minutes of cooking.
8. Forget to plug it in? Pitch it.
This has happened to me more times than I'd like to admit. You come home from a long day at work expecting to smell your dinner, only to find out that you forgot to plug in the crockpot before you left in the morning. Don't you hate it when that happens? 
Don't even try to salvage your meal – it's just spent a full day at the perfect temperature for breeding bacteria. Sorry – but you're going to have to start over.
9. You can cook dessert in the crockpot
Yeah – this pretty much changed my life.
Want to know what else I learned?
I also learned how to make slow cooker short ribs, pulled pork with ginger sauce, brisket, blueberry grunt AND a vanilla cheesecake.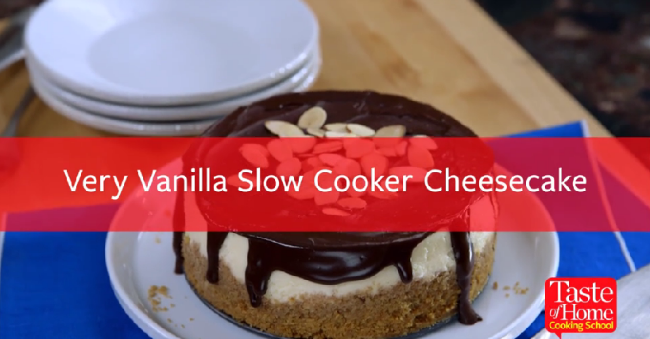 Yes – you can make cheesecake in your crockpot! YUM!
The courses are broken down by segments and sections and include videos, slideshows, lists and recipes. It really doesn't get much easier than this!

They even gave me pictures of the tools I would need for each recipe along with the ingredients – which is extremely helpful for a visual person like me!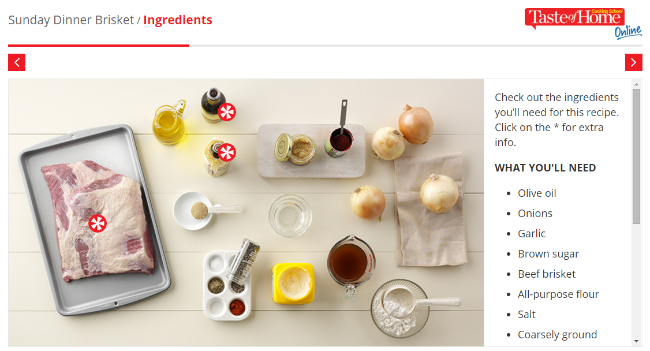 My friends at Taste of Home Cooking School Online are offering you a discount code to try out a cooking class of your own!
Maybe you'll want to learn more about 30-minute meals or finally master healthy cooking.
Click here to visit Taste of Home Cooking School Online and enter code Tenoff to get a $10 discount!
This is a sponsored conversation written by me on behalf of Taste of Home. The opinions and text are all mine.